Ed Gamble
An American cartoonist, birth in 1943.
Genres: Social commentary, Cartoon.
Career: Worked as a reporter, sports editor, and sports cartoonist for several daily newspapers until 1972; Nashville Banner, Nashville, TN, editorial cartoonist, 1972-80; Florida Times-Union, Jacksonville, FL, editorial cartoonist, 1980-.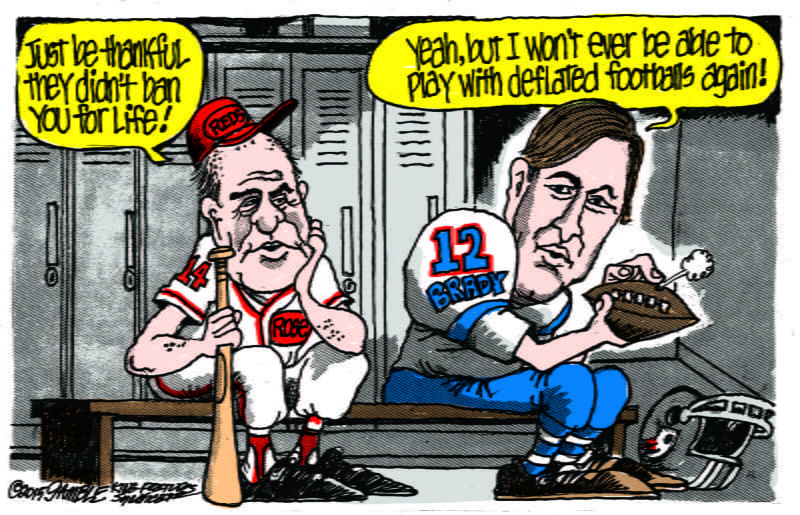 Work syndicated by Register and Tribune Syndicate (later Cowles Syndicate), 1973-86, and King Features Syndicate, 1986-.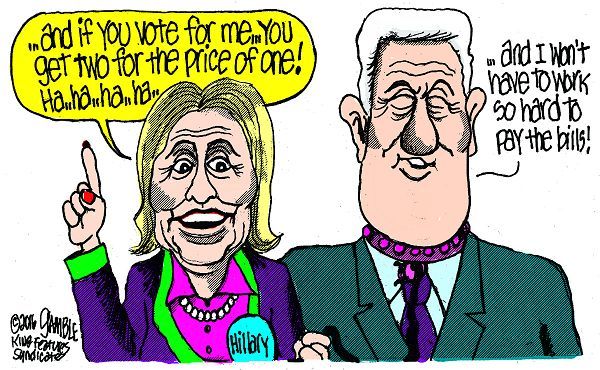 Publications: A Peek at the Great Society, 1965; You Get Two for the Price of One, 1995. Contributor to magazines and cartoon anthologies.
Read also: William Ellis Green (1923 – 2008)