Philip Zec
Philip Zec was a British illustrator and cartoonist. Zec was born in London, the son of an immigrant rabbi and tailor from Russia. He was educated at St. Martin's School of Art, London.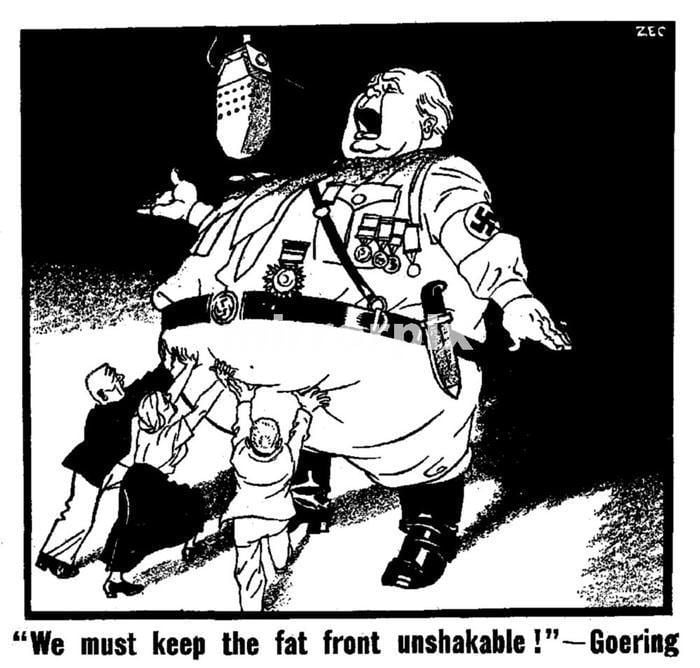 In the 1930s he became one of the most famous poster artists in England, producing the famous poster for the Flying Scotsman train and other well-known advertising designs. From 1937 until 1961 he was the chief political cartoonist for the pro-Labour Daily Herald, depicting Hitler and the Nazis as strutting buffoons.
Zec's most controversial cartoon appeared in 1942. It depicted a torpedoed sailor on a raft and stated below, "The price of petrol has been increased by one penny – Official."
The implication, that war profiteering was the official policy of the British government, infuriated many in Parliament. Zec's original caption had been entirely different; the offending words were added by the newspaper. Zec is regarded as among the handful of great British political cartoonists of his time. He served as a director of the Jewish Chronicle.
Read also: William Ellis Green (1923 – 2008)