Popeye
A seagoing superhero, Popeye was first seen in 1929 in E.C. Segar's Thimble Theatre. The comic strip itself had been running, dispensing fairly cockeyed mock-adventure continuities since King Features Syndicate introduced it in 1919. Segar, however, did not get around to inventing his tough, spinach-eating sailor until almost ten years later.
Already on board when the squint-eyed sailor entered were the quintessentially thin Olive Oyl and her diminutive and entrepreneurial brother Castor Oyl. J. Wellington Wimpy, whose fondness for hamburgers knew no bounds, entered the strip in 1931. By that time the crusty, two-fisted Popeye had long since become the undisputed star and the title had changed to Thimble Theatre Starring Popeye.
Never a master cartoonist, Segar compensated for his lack of drawing ability with a gift for audacious comedy. In his long, rambling comic continuities he kidded serious adventure narratives as well as current political and social activities at home and abroad. Segar also frequently made fun of the newspaper business and the cartooning profession. In one early 1930s sequence, he showed an artists' bullpen where a group of interchangeable cartoonists spoke nothing but exclamations like "Zowie," "Zam," and "Bonk," and drew strips with such titles as zipping the Dip and Boop the Doop.
A long time science fiction buff, he frequently built stories around strange creatures and odd inventions. Among the eccentrics who frequented Thimble Theatre were Alice the Goon, the Sea Hag, the tough café owner Roughhouse, the mystical critter known as Eugene the Jeep, and his foster child Swee'pea.
Popeye was a fellow who believed that might make right, and a sock in the snoot was a frequent negotiating tool with him. As the strip progressed his powers continued to increase until he was bulletproof, incredibly strong and came close—except that he was not nearly as serious—to foreshadowing Super-man. Eventually, Segar revealed that it was spinach, usually consumed straight from the can, that gave Popeye his incredible abilities.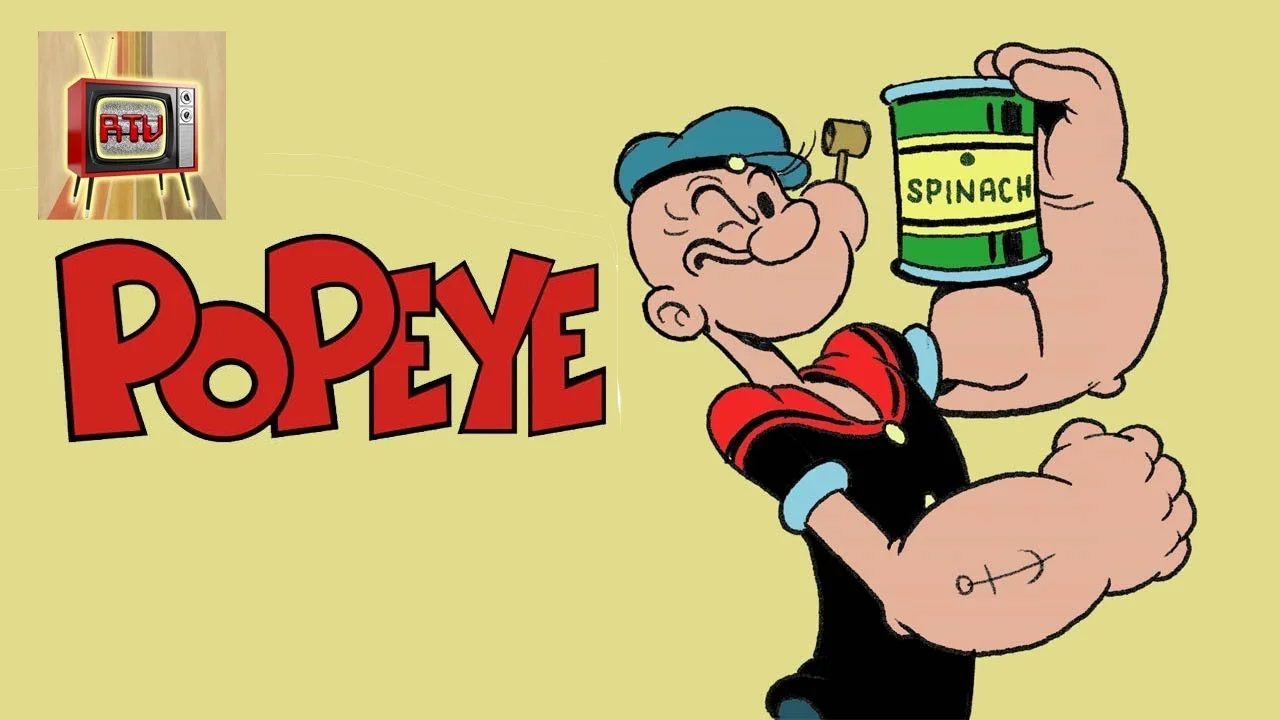 Popeye also proved to be an impressively successful merchandising figure. In addition to being reprinted in comic books and Big Little Books, he inspired windup toys, toy musical instruments, pull toys, and puppets. According to toy expert Richard O'Brien, "the two most popular comic strip toy characters of the 1930s were Popeye and Buck Rogers." Popeye's image also appeared on every sort of product from canned goods to toothbrushes.
In 1933 King Features licensed the Max Fleischer Studios to produce a series of animated cartoon shorts. Though not especially faithful to Segar's strip, the Popeye cartoons were box office hits and continued for over 24 years; later, they became a staple of kids' television. The revenue from all the salty seaman's subsidiary rights eventually reached millions of dollars every year.
Popeye's oft-repeated pragmatic statement, "I yam what I yam," was widely quoted during his heyday—as were such Wimpyisms as "I would gladly pay you Tuesday for a hamburger today," "Let's you and he fight," and "Come to my house for a duck dinner—you bring the ducks."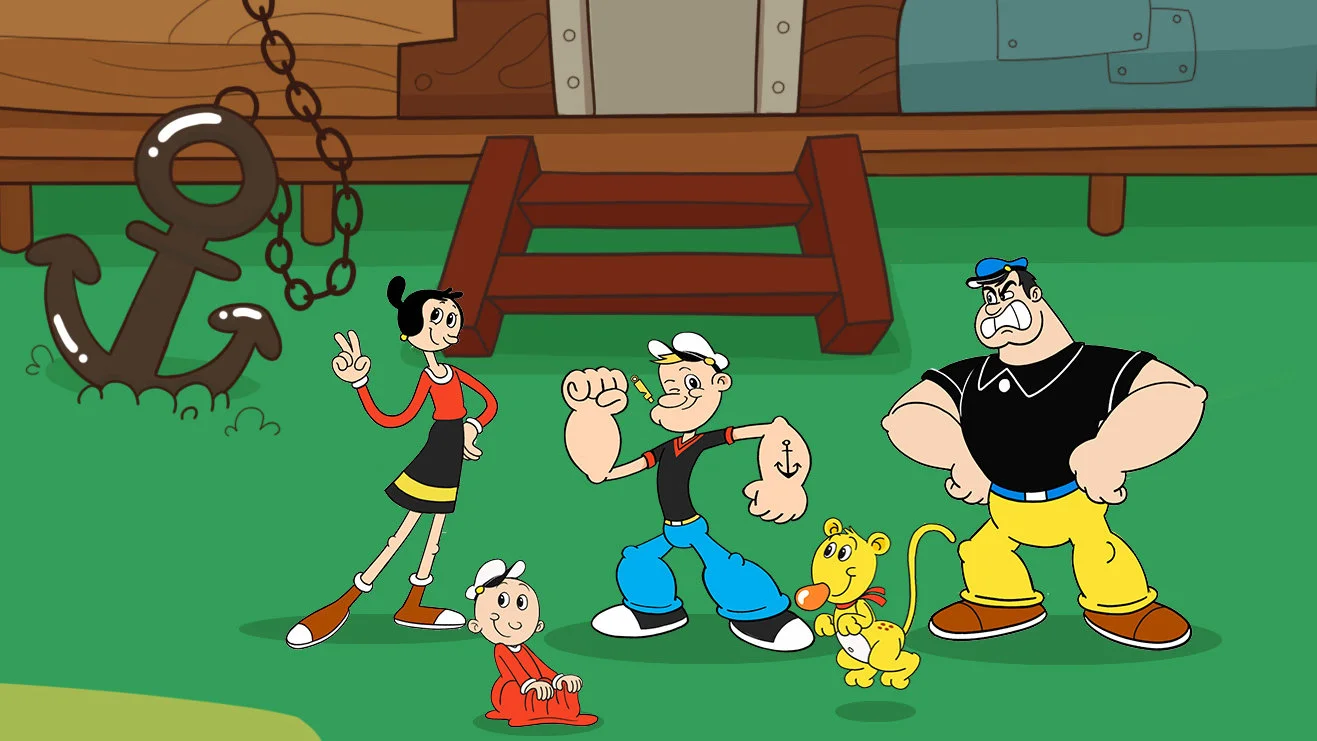 After Segar died of leukemia in 1938 at the age of 44, King replaced him with bullpen artist Doc Winner. They then brought in cartoonist Bela Zaboly and writer Tom Sims. While Zaboly was a better cartoonist than either of his predecessors, Sims was never to duplicate the eccentric nonsense and oddly paced adventures that Segar had concocted.
During the early 1950s, writer and magazine gag cartoonist Ralph Stein was brought in to work with Zaboly. Finally, Bud Sagendorf took over writing and drawing in 1958. This was a job Sagendorf had sought for 20 years while working on an assortment of art assignments for King Features; he had been Segar's assistant in the 1930s, starting the job while still in high school. In the mid-1980s, onetime underground cartoonist Bobby London assumed the daily strip.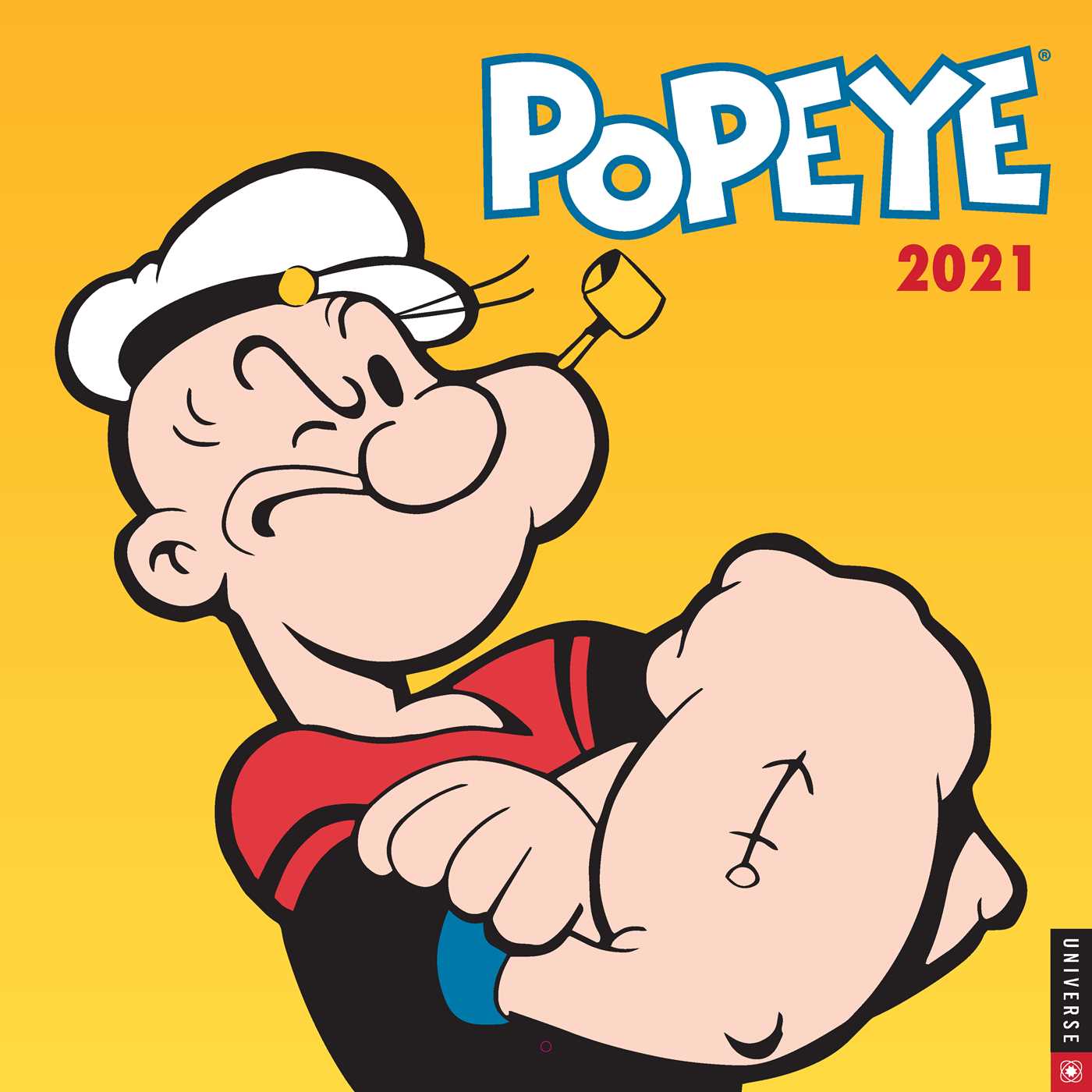 Today Thimble Theatreruns in only a handful of papers around the world. Only the Sunday page, drawn by Hy Eisman, offers new material and the daily strip consists of reprints of Sagendorf material.
Read also: How to Draw Tiny Rick From Rick and Morty, Easy Tutorial, 9 Steps