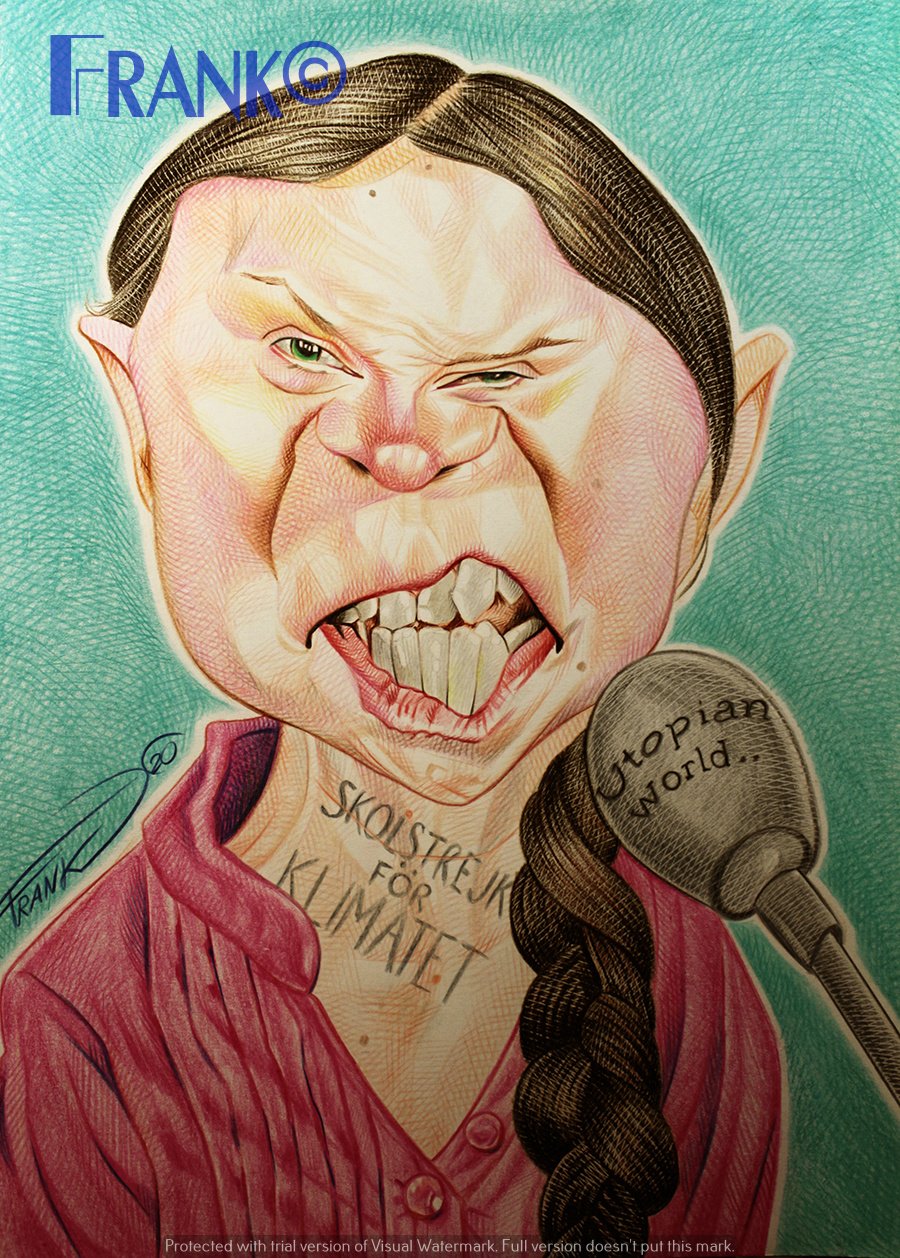 Greta Thunberg Caricature, Ecological pencils on recycled paper, by Frank.
About Greta Thunberg
Greta Tintin Eleonora Ernman Thunberg FRSGS is a Swedish environmental activist who has gained international recognition for promoting the view that humanity is facing an existential crisis arising from climate change.
See also: Piero Pelù and Greta Thunberg.