25+ Most Famous Cartoonists from Around the World
Cartoonists are skilled artists who use their creativity and wit to convey messages, satire, and humor through their illustrations. Their work often spans a wide range of topics, from social commentary to political satire, and they have the power to capture the essence of human experiences in a single image. Here are 25 famous cartoonists worldwide who have left a lasting impact on art and humor.
1. Charles Schulz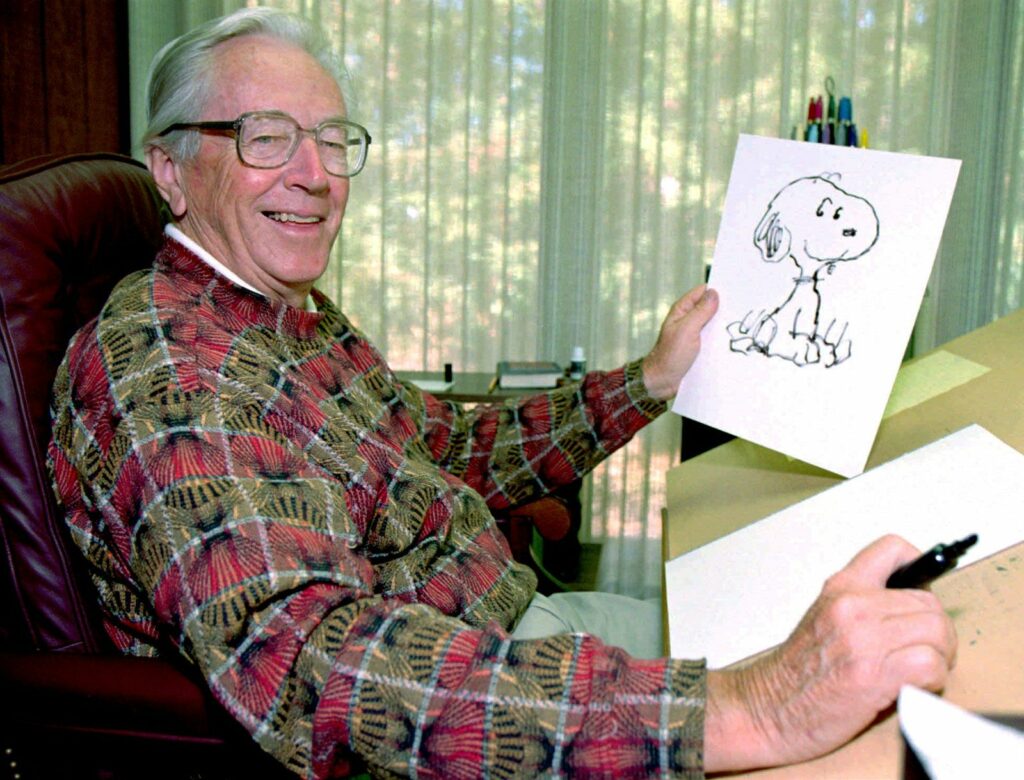 Charles Schulz, the brilliant mind behind the beloved comic strip "Peanuts," has left an indelible mark on popular culture with his endearing characters like Charlie Brown and Snoopy. As a cartoonist and creator, Schulz's artistic genius transformed simple ink and paper into a realm where emotions, experiences, and life's ups and downs found expression. Through the timeless charm of "Peanuts," Schulz captured the hearts of generations, and his characters have become enduring symbols that resonate far beyond the comic strip's panels.
Read also: Charles M Schulz: an Ordinary Life with Extra-ordinary Mind
2. Walt Disney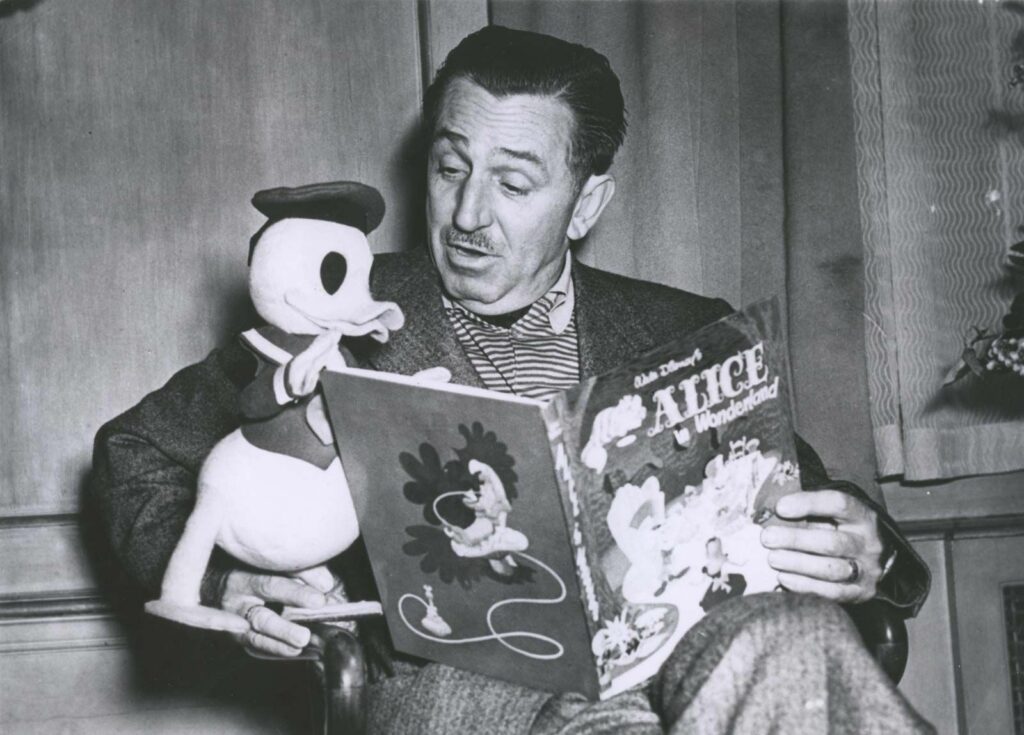 Walt Disney, synonymous with enchantment and imagination, is the creative genius who forever altered the course of animation and entertainment. The mastermind behind iconic characters such as Mickey Mouse, Donald Duck, and countless others, Disney's visionary spirit pioneered a new era of storytelling that has captured hearts worldwide. Through his unparalleled dedication, innovative techniques, and unwavering belief in the power of dreams, he transformed animation into an art form that continues to shape how we experience magic on screen and beyond.
Read also: Walt Disney, The Great Magician of Every Childhood
3. Dr. Seuss (Theodor Geisel)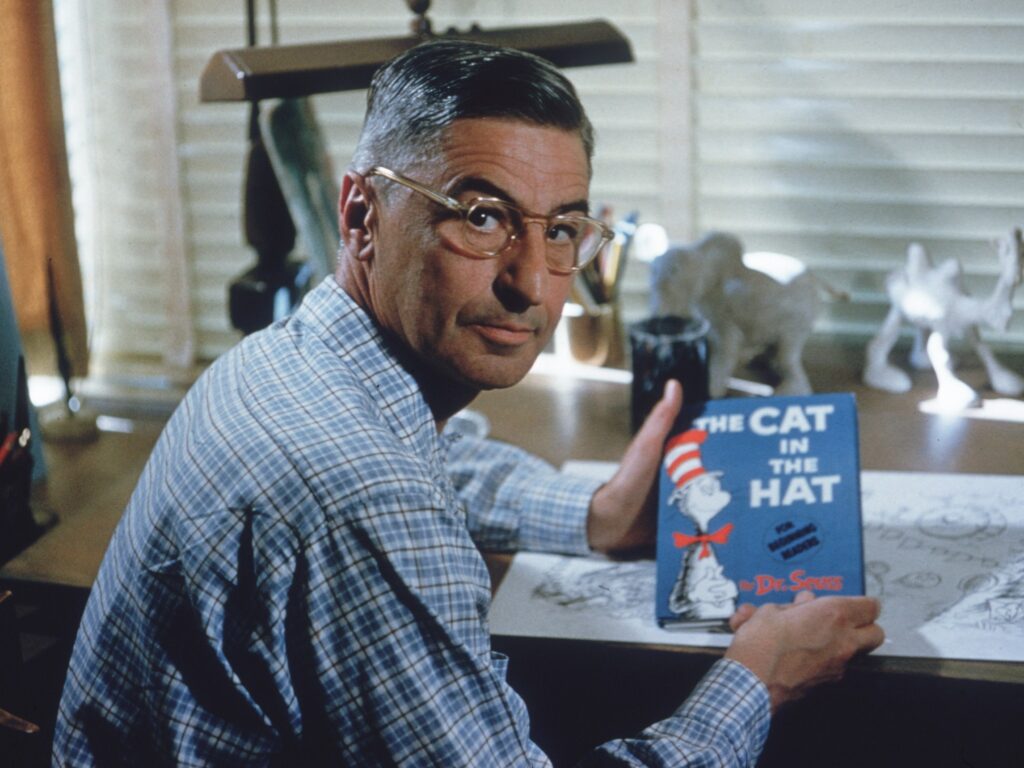 Renowned for his enchanting tales, Dr. Seuss, born Theodor Geisel, is a beloved cartoonist whose legacy has enchanted generations with his whimsical rhymes and imaginative characters. His extraordinary literary creations have woven a tapestry of creativity, captivating readers young and old alike. Through his vibrant and playful storytelling, Dr. Seuss has left an indelible mark on children's literature, fostering a lifelong love for reading and inspiring imagination to flourish.
Read also: Dr. Seuss (1904 – 1991)
4. Rube Goldberg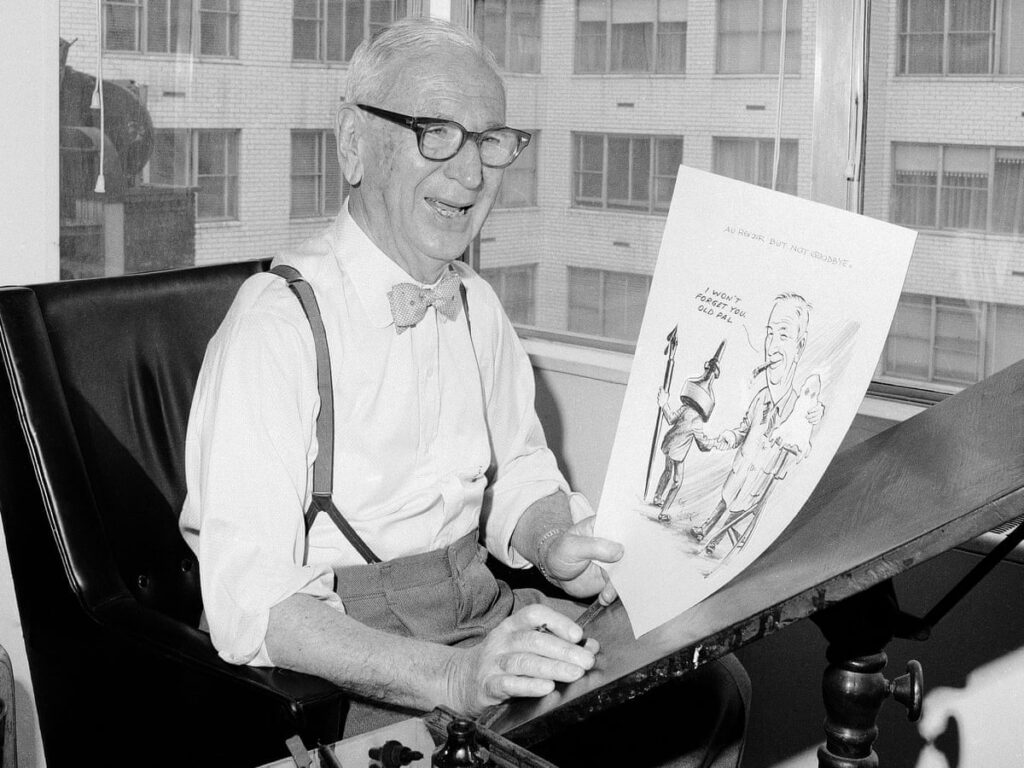 Cartoonist Rube Goldberg is renowned for his whimsical and ingenious contraptions that satirize the complexity of everyday tasks. His name has become synonymous with convoluted, over-engineered devices that perform simple actions. Goldberg's creations often feature a chain reaction of improbable events, utilizing pulleys, levers, and gadgets to achieve mundane goals. His cartoons, published in newspapers, captivated audiences during the early 20th century, offering humor and commentary on modern life's intricacies.
Beyond his satirical drawings, Goldberg was a versatile artist, contributing to film, theater, and illustration. He left an indelible mark on popular culture, and his legacy inspires creativity and innovation, reminding us to find humor in life's complexities.
Read also: Rube Goldberg (1883-1970)
5. Gary Larson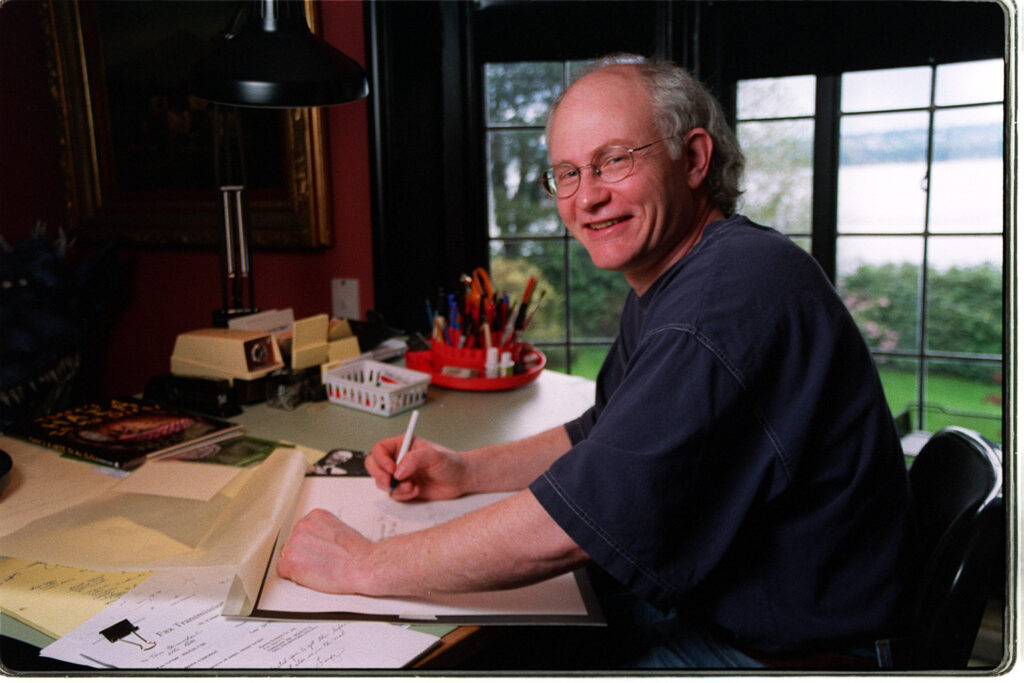 Gary Larson, the creative genius behind the iconic cartoon series "The Far Side," remains a beloved figure in humor and art. Larson's cartoons have captivated and entertained audiences globally with his distinctive blend of surrealism and wit. Through his imaginative and often absurd portrayals, he has left an indelible mark on the World of cartoons, offering a unique perspective that continues to bring laughter and joy to people of all ages.
6. Bill Watterson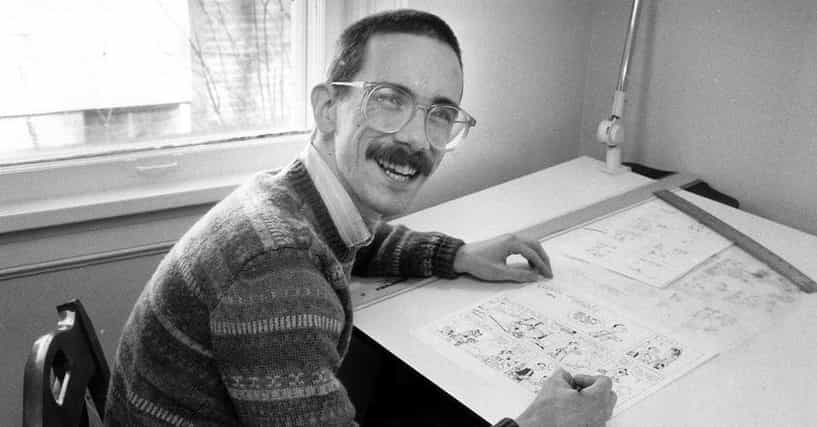 Bill Watterson, the creative mind behind the beloved comic strip "Calvin and Hobbes," left an indelible mark on cartoons and literature. Through his work, Watterson intricately explored the realms of childhood and philosophy, touching the hearts of readers worldwide. The whimsical adventures of Calvin and his stuffed tiger companion, Hobbes, captivated audiences with their insightful humor and relatable insights into the human experience. Watterson's ability to blend wit, imagination, and deep philosophical themes created a lasting legacy that resonates deeply with generations of readers.
Read also: Bill Watterson: Unconditionally Passionate about Work
7. Matt Groening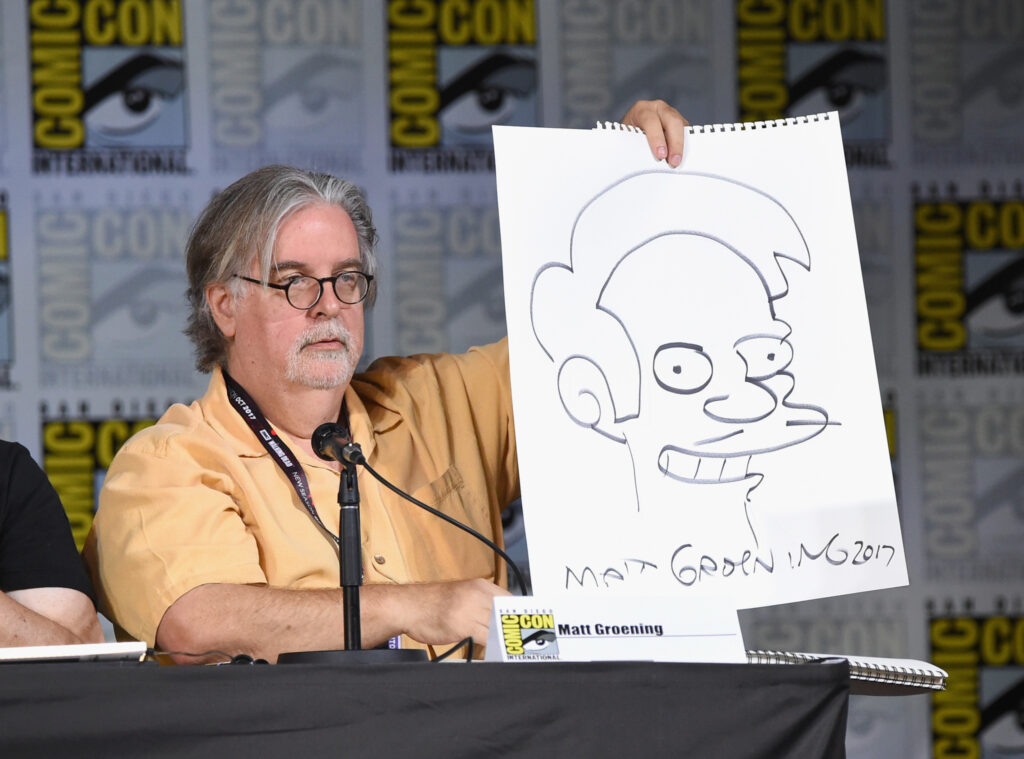 Cartoonist Matt Groening is a visionary creator who has left an indelible mark on popular culture. Best known as the mastermind behind "The Simpsons," the longest-running animated television series, Groening's wit and irreverence have entertained audiences for decades. He introduced the iconic Simpson family to the World in 1989, using satire and humor to dissect various aspects of modern life. Groening's distinctive art style and clever writing have transformed "The Simpsons" into a cultural phenomenon, influencing generations of viewers and inspiring numerous spin-offs, merchandise, and cultural references.
Beyond "The Simpsons," Groening brought the futuristic World of "Futurama" and the enchanting fantasy of "Disenchantment" to life, showcasing his versatility as a storyteller. With his groundbreaking contributions, Matt Groening has cemented his status as an animation pioneer and a beloved entertainment figure.
8. Garry Trudeau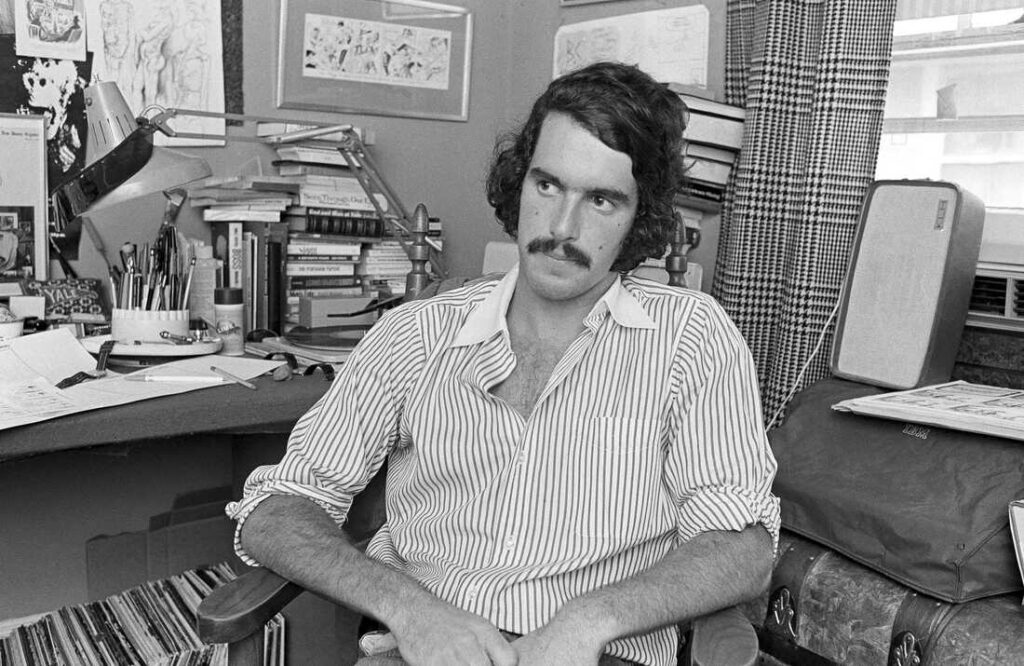 Garry Trudeau, the visionary creator behind the iconic political satire comic strip "Doonesbury," has long been a prominent voice in social and political commentary. Through his thought-provoking cartoons, Trudeau has masterfully addressed various societal and political matters, leaving an indelible mark on satirical art. With "Doonesbury," he has utilized humor and wit to provide insightful insights into contemporary issues, making him a celebrated cartoon figure.
9. Jim Davis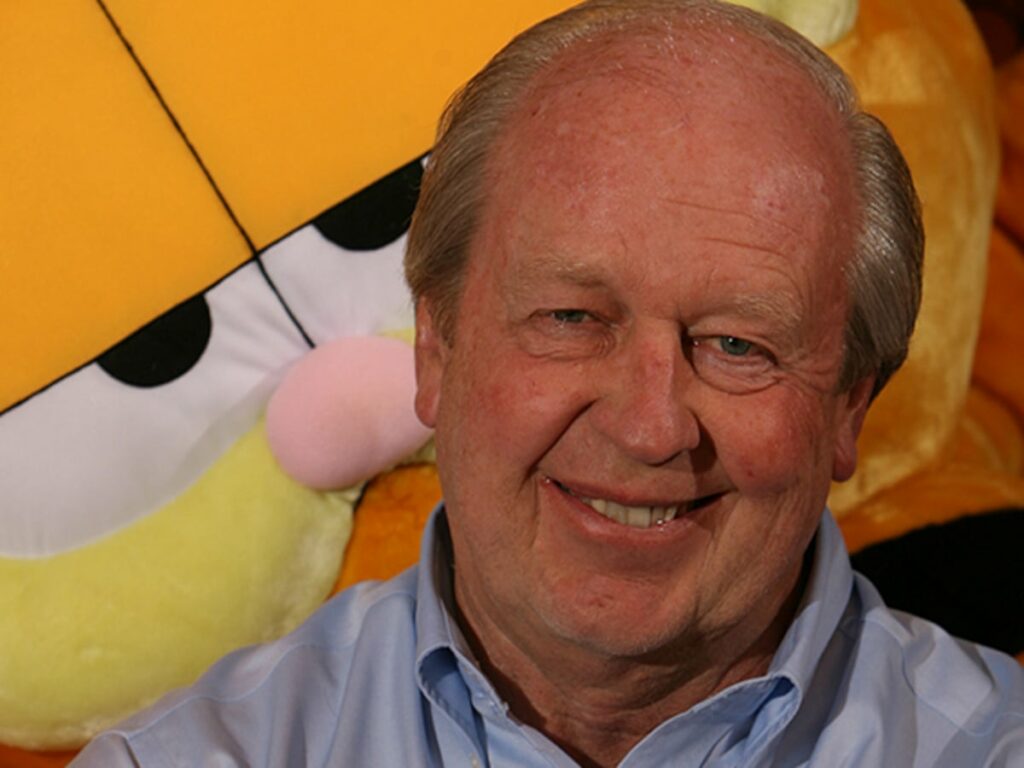 Renowned cartoonist, Jim Davis has achieved worldwide acclaim for creating the iconic lasagna-loving cat Garfield. With a masterful blend of humor and relatability, Davis's comic strips have captured the hearts of audiences around the globe. Garfield, the beloved feline with an insatiable appetite and sarcastic wit, has become a cultural phenomenon, resonating with readers of all ages. Through Garfield's adventures and escapades, Jim Davis has crafted a timeless legacy in the World of comic art, leaving an indelible mark on popular culture. His ability to infuse everyday situations with laughter and insight has solidified his position as a celebrated and influential figure in cartooning.
10. Osamu Tezuka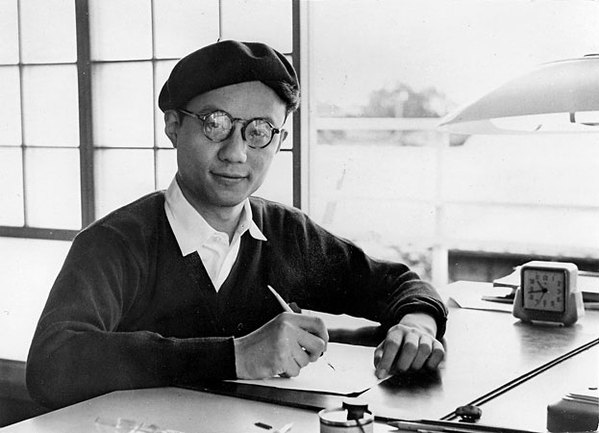 Osamu Tezuka, known as the "God of Manga," is a trailblazing figure whose legacy reverberates in modern manga and anime. His iconic creations, such as "Astro Boy" and "Black Jack," are cornerstones of these art forms, shaping their evolution and captivating audiences worldwide. Tezuka's innovative storytelling, distinct art style, and deep exploration of complex themes set new standards for graphic storytelling. Often referred to as the "Father of Anime," Tezuka's contributions transcend his era, leaving an indelible mark on the cultural landscape and inspiring generations of artists and storytellers. His enduring influence continues to shape and define the dynamic worlds of manga and anime to this day.
11. Quino (Joaquín Salvador Lavado)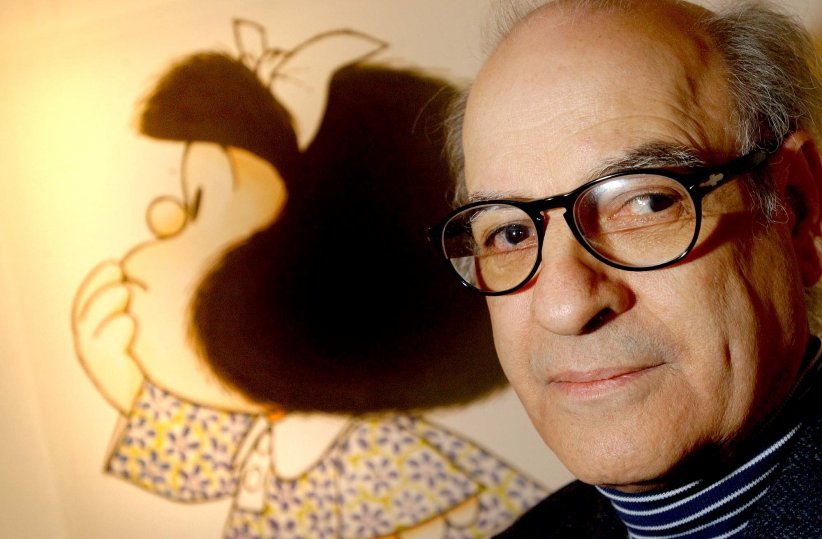 Renowned Argentine cartoonist Joaquín Salvador Lavado, known as Quino, has left an indelible mark on global satire through his iconic creation, "Mafalda." With a masterful blend of wit and astute observation, Quino's cartoons transcend borders, offering poignant commentary on societal issues and human nature. "Mafalda," his most famous work, features the precocious young girl Mafalda and her companions engaging in insightful and often humorous conversations reflecting politics, society, and the human condition.
Quino's legacy extends far beyond his native Argentina, as his distinctive artistic style and thought-provoking humor continue to captivate and inspire audiences worldwide. His creative contributions stand as a testament to the power of satire in sparking thought and reflection on contemporary life.
12. Art Spiegelman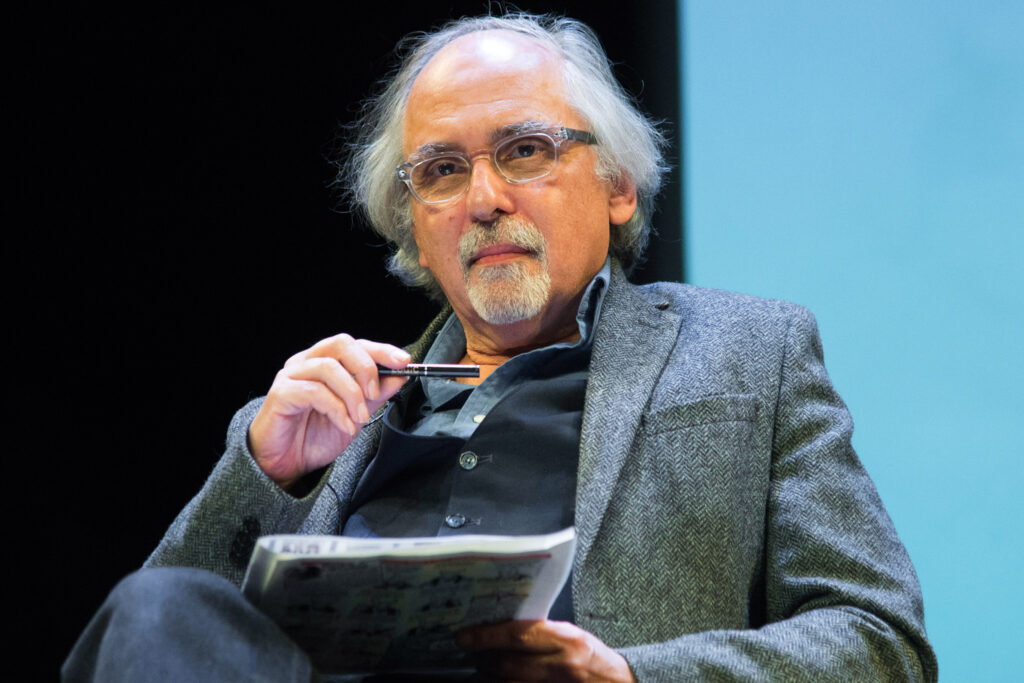 Art Spiegelman, a Pulitzer Prize-winning cartoonist, is renowned for his groundbreaking graphic novel "Maus." Through this work, he confronted the Holocaust using profound symbolism. "Maus" narrates the tragic tale through anthropomorphic animals, casting Jews as mice and Nazis as cats, imparting a poignant commentary on dehumanization. Published in two parts, "Maus" combines Spiegelman's intricate storytelling with innovative visuals, illuminating the Holocaust's horrors in a profoundly impactful manner.
His work defied conventional narrative norms, reshaping the perception of comics as a medium for serious, thought-provoking themes. Spiegelman's "Maus" stands as a seminal achievement, an artistic triumph that fosters understanding and empathy while testifying to the power of graphic storytelling in confronting history's gravest atrocities.
13. Winsor McCay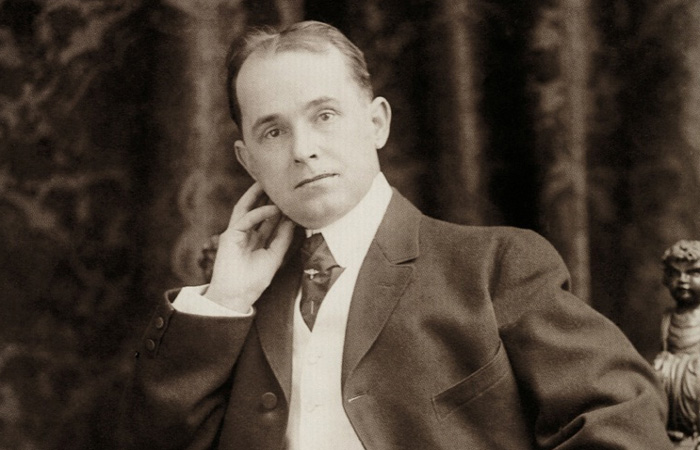 Winsor McCay, celebrated for his pioneering animation techniques, left an indelible mark with his creation "Little Nemo in Slumberland." This iconic work is a cornerstone of comic art, pushing boundaries and setting new standards. "Little Nemo in Slumberland" showcases McCay's remarkable imagination and artistic finesse, presenting the dream adventures of a young boy in lavish, intricate detail. Published in the early 20th century, McCay's innovative storytelling, complex visuals, and imaginative themes captivated readers, making it a revered piece in comic history. His visionary approach laid the groundwork for the future of animation and comic art, solidifying his legacy as a trailblazer in visual storytelling.
14. Lynn Johnston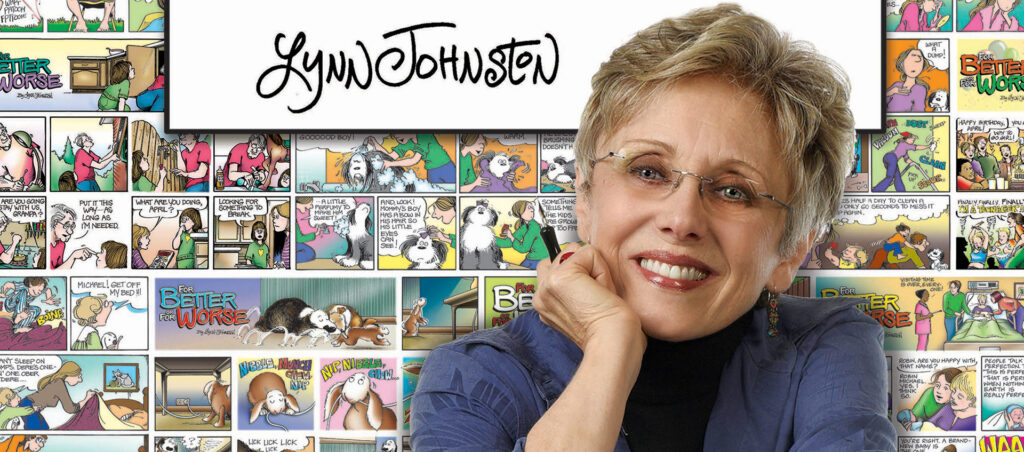 Lynn Johnston, the creative force behind the family-centered comic strip "For Better or For Worse," left an indelible mark with her relatable characters and storytelling. Through her artistry, Johnston captured the essence of family dynamics, addressing various everyday issues with warmth and authenticity. "For Better or For Worse" portrayed the lives of the Patterson family, resonating with readers through its genuine depiction of relatable challenges, joys, and milestones. Johnston's ability to infuse humor, insight, and emotional depth into her work forged a connection with a diverse audience, making her a beloved figure in the World of cartooning. Her legacy continues to endure, as her contributions enriched the comic strip genre with heartwarming tales of family, love, and the human experience.
15. Jean Giraud (Moebius)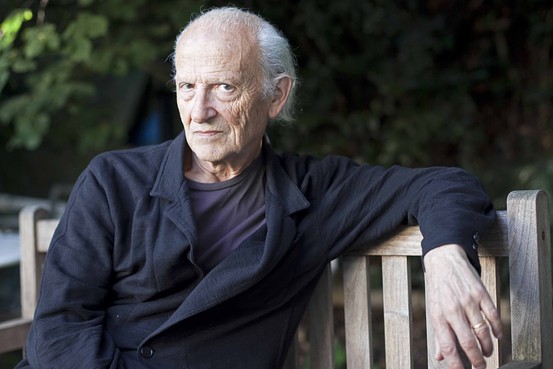 Jean Giraud, celebrated under the pseudonym Moebius, left an indelible mark on comics and science fiction through his surreal and imaginative artistry. As a cartoonist, his innovative creations defied conventions, seamlessly blending intricate details with fluid lines to craft otherworldly landscapes and characters. Moebius's influential impact transcended traditional boundaries, shaping visual storytelling and speculative fiction landscape. His ability to transport audiences to uncharted realms filled with curiosities and wonders revolutionized how comics and science fiction were perceived. Giraud's legacy as Moebius is a testament to his boundless creativity, inspiring generations of artists and writers to explore the limitless possibilities of their craft.
16. Hergé (Georges Remi)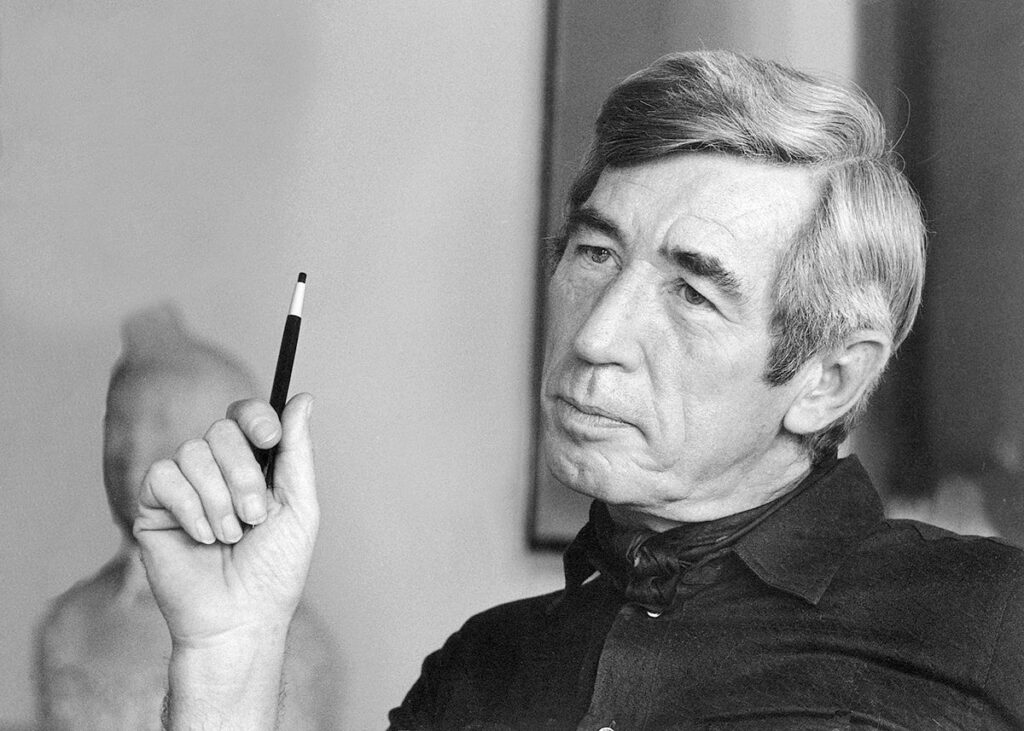 Hergé, the Belgian cartoonist whose real name was Georges Remi, is the creative genius behind "The Adventures of Tintin." His series of captivating globe-trotting adventures have enthralled readers across generations. The iconic series follows the intrepid young reporter Tintin and his loyal dog Snowy as they embark on daring escapades worldwide. Hergé's meticulous attention to detail, engaging storytelling, and distinctive ligne Claire art style have made Tintin a beloved cultural phenomenon. Over the years, the series has entertained and offered insights into different cultures and historical contexts. Hergé's legacy as a master storyteller endures, as "The Adventures of Tintin" continues to captivate imaginations and inspire curiosity about the World.
17. Sergio Aragonés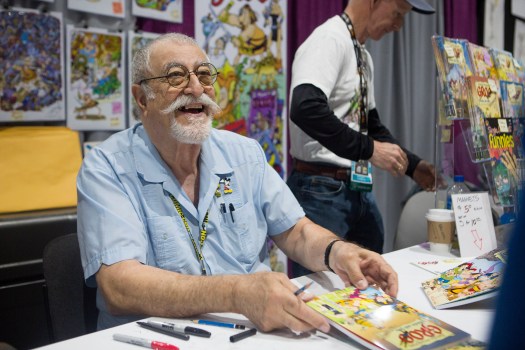 Sergio Aragonés, a celebrated cartoonist, has carved a unique comic niche with his distinctive silent humor. Renowned for his intricate and witty wordless comics, Aragonés possesses an instantly recognizable style that sets him apart. Throughout his prolific career, he has crafted many comical narratives without dialogue, relying solely on expressive visuals to convey his humor. With an artistic flair that transcends language barriers, Aragonés has captivated audiences worldwide. His ability to evoke laughter and spark imagination through his wordless creations has solidified his place as a master of visual storytelling, leaving an indelible mark on the comic industry.
18. Kate Beaton
Cartoonist Kate Beaton has carved a distinctive niche with her webcomic "Hark! A Vagrant," seamlessly blending history and humor to create a captivating artistic fusion. Through her work, Beaton showcases her unique creative voice, effortlessly bridging the realms of satire and historical insight.
"Hark! A Vagrant" delves into a playful exploration of historical figures, literature, and pop culture, reimagining them with wit and irreverence. Beaton's artistic prowess lies in her ability to draw readers into an entertaining journey that educates and entertains. Her comic strips, often characterized by their sharp wit and clever observations, have earned her a devoted following and established her as a prominent figure in the World of webcomics.
19. Jaime and Gilbert Hernandez
The Hernandez brothers, Jaime and Gilbert, have left an indelible mark on the World of comics through their iconic creation, "Love and Rockets." As pioneering figures in alternative comics, they have played a pivotal role in shaping the medium. With distinct styles and narratives, the brothers have crafted a diverse universe within "Love and Rockets," exploring themes ranging from relationships and culture to identity and societal complexities. Jaime's focus on female protagonists and Gilbert's intricate storytelling have contributed to the comic's depth and breadth. Their influential work has expanded the boundaries of comics and highlighted the medium's capacity to capture the intricacies of human experiences and the multifaceted nature of storytelling.
20. Marjane Satrapi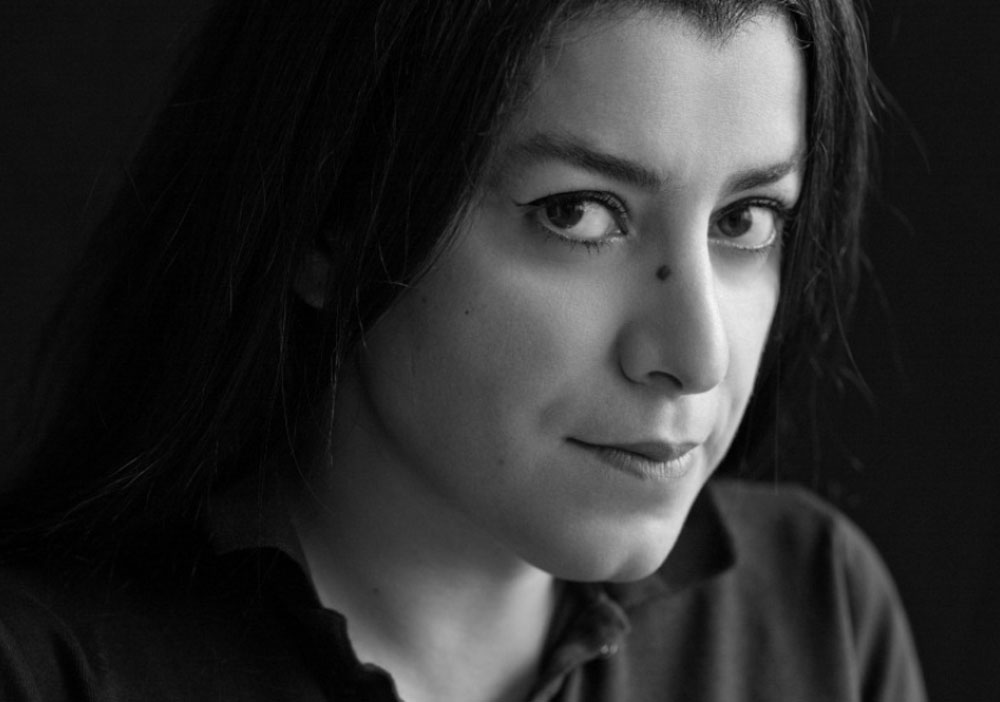 Marjane Satrapi, a renowned cartoonist, offers a poignant memoir through her graphic novel "Persepolis." The book intimately chronicles her experiences of coming of age amidst the tumultuous backdrop of the Iranian Revolution. Satrapi's narrative provides a deeply personal account of the political and social upheavals that shaped her formative years. "Persepolis" utilizes the medium of comics to vividly portray her journey, capturing the complexities of identity, cultural transformation, and personal growth against the backdrop of historical turmoil.
Satrapi's work deftly merges the individual and the political, offering readers a unique perspective on Iran's history while illuminating the universal struggles of adolescence and self-discovery. Through her artistry, "Persepolis" becomes a testament to the power of graphic storytelling as a vehicle for sharing profound and intimate narratives.
21. Alison Bechdel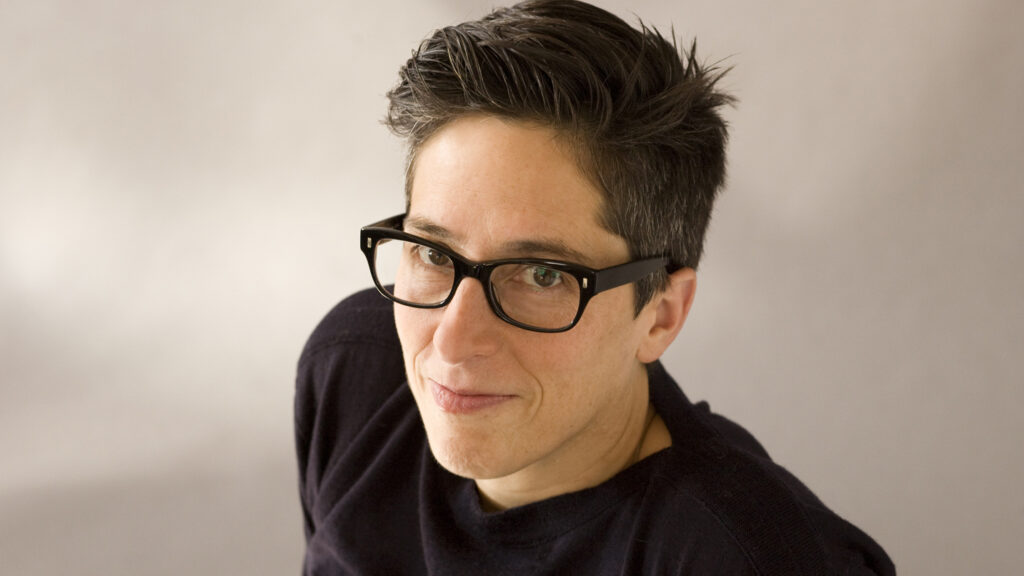 Cartoonist Alison Bechdel, renowned for her biting wit and storytelling prowess, has left an indelible mark on the World of comics. Her comic strip "Dykes to Watch Out For" challenged norms and depicted the lives of LGBTQ+ characters with depth and authenticity. Bechdel's acclaimed graphic memoir, "Fun Home," delved into her relationship with her father, grappling with themes of identity, family dynamics, and sexuality.
The "Bechdel Test," a concept introduced in her comic strip, has become a cultural touchstone for evaluating gender representation in media. Bechdel's works blend humor, introspection, and social commentary, reshaping the landscape of graphic storytelling. As an advocate for queer visibility, she has sparked conversations on complex human experiences through her art, cementing her legacy as an influential and trailblazing artist.
22. Joann Sfar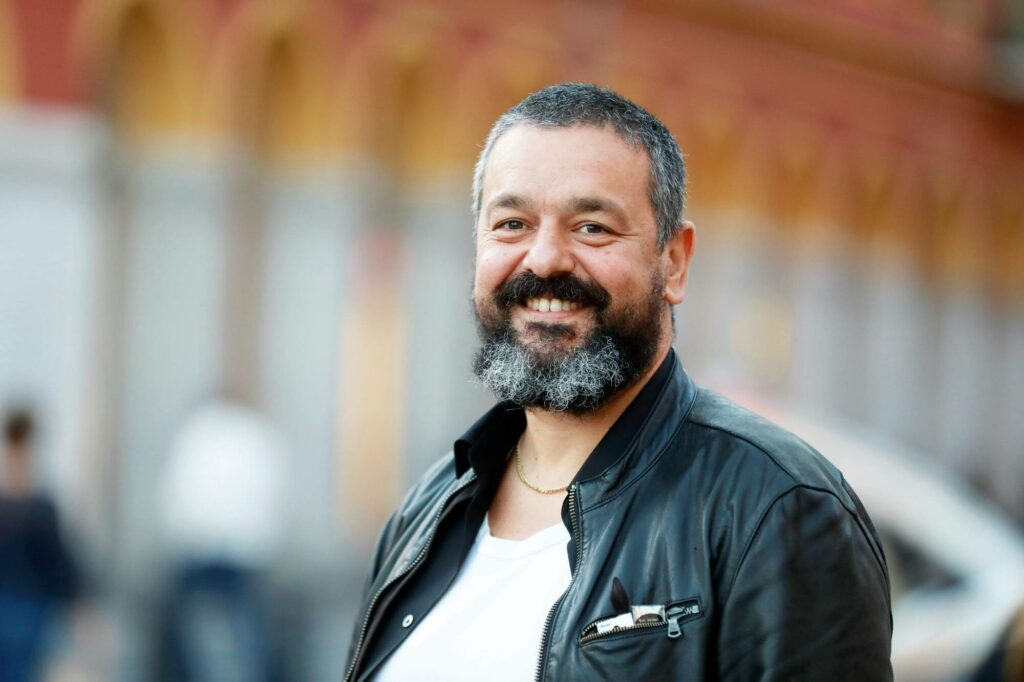 Celebrated for his diverse storytelling and artistic prowess, cartoonist Joann Sfar has left an indelible mark on the World of comics. Renowned for works like "The Rabbi's Cat" and "The Little Vampire," Sfar's creations are a tapestry of imagination and ingenuity. In "The Rabbi's Cat," he weaves a unique narrative involving a talking feline and a rabbi, exploring cultural clashes and philosophical discussions with wit and depth.
"The Little Vampire" further showcases Sfar's ability to blend the supernatural with relatable human emotions. His distinctive style and ability to traverse genres have captivated readers, offering a fresh perspective on traditional narratives. Joann Sfar's contributions have elevated the comic medium, infusing it with creativity and a touch of enchantment.
23. Lynda Barry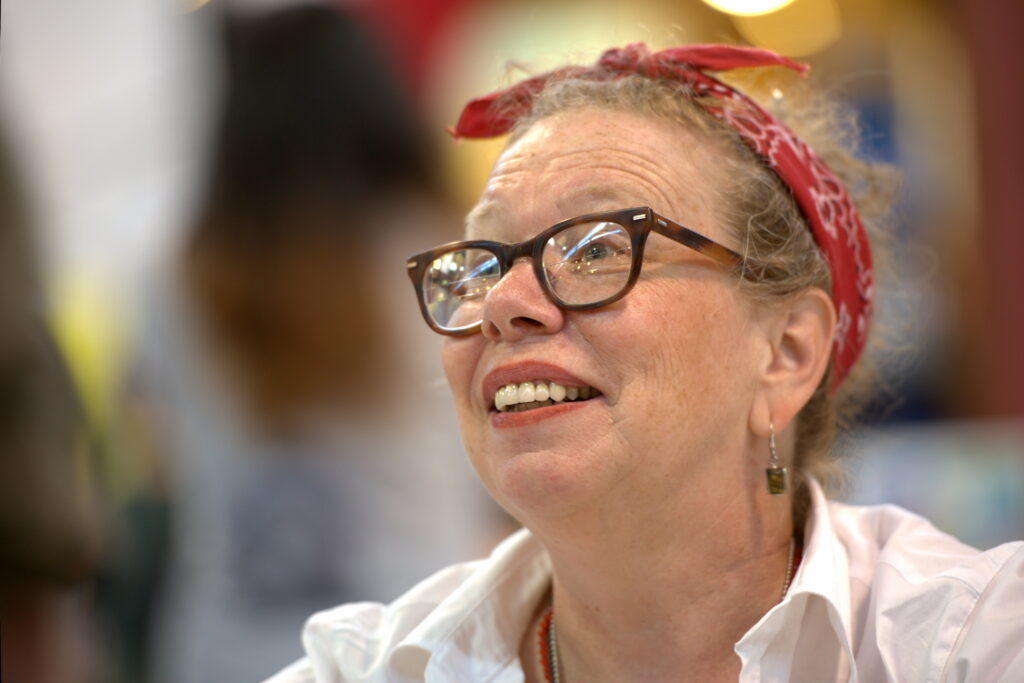 Cartoonist Lynda Barry is known for her unique blend of humor and poignancy in her comics. Her works delve into themes of memory, childhood, and creativity, crafting narratives that resonate deeply with readers. Barry paints a vivid picture of human experiences through her art, often drawing from her life and childhood. Her comics are a captivating fusion of relatable humor and profound introspection, touching on universal emotions and experiences. Barry's ability to capture the essence of memory and the complexities of growing up has earned her a devoted following. Her work serves as a poignant reminder of the power of comics as a medium to explore the depths of human emotion and connection.
24. Roz Chast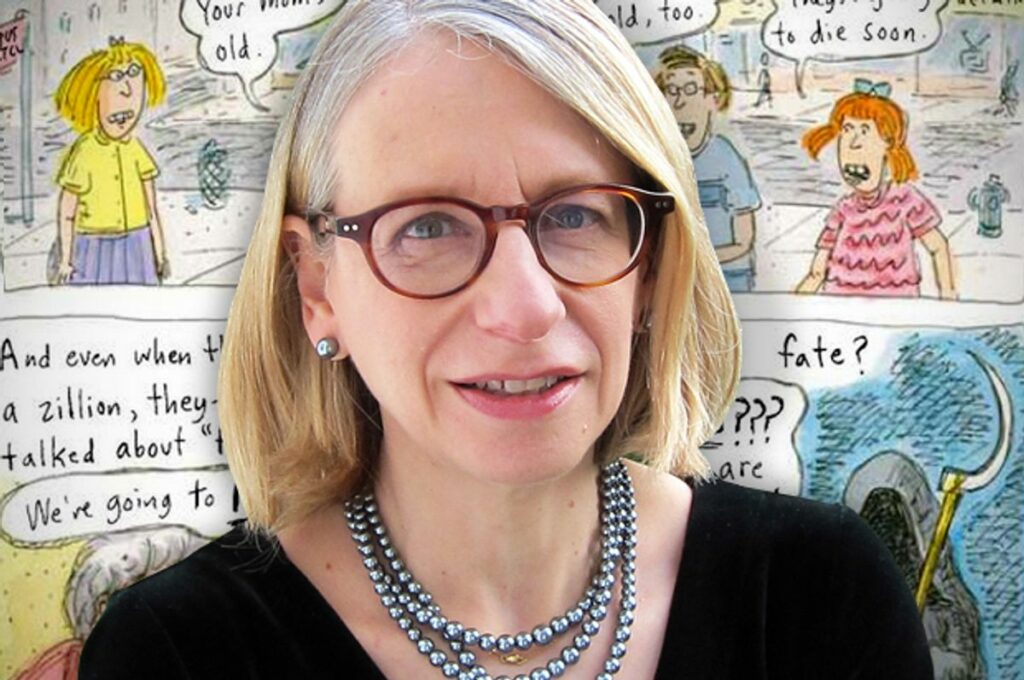 Cartoonist Roz Chast's unique artistic style and wit have become synonymous with her contributions to "The New Yorker" and graphic memoirs. With a signature approach that blends humor and keen observation, Chast's cartoons have left an indelible mark on humor and illustration. Her work in "The New Yorker" showcases her ability to distill everyday absurdities into witty and relatable visual commentary.
Chast's graphic memoirs, such as "Can't We Talk About Something More Pleasant?" offer poignant explorations of personal experiences and family dynamics through her distinctive visual storytelling. Roz Chast has entertained and provided readers with a fresh perspective on life's quirks and complexities through her cartoons and memoirs.
25. Jhonen Vasquez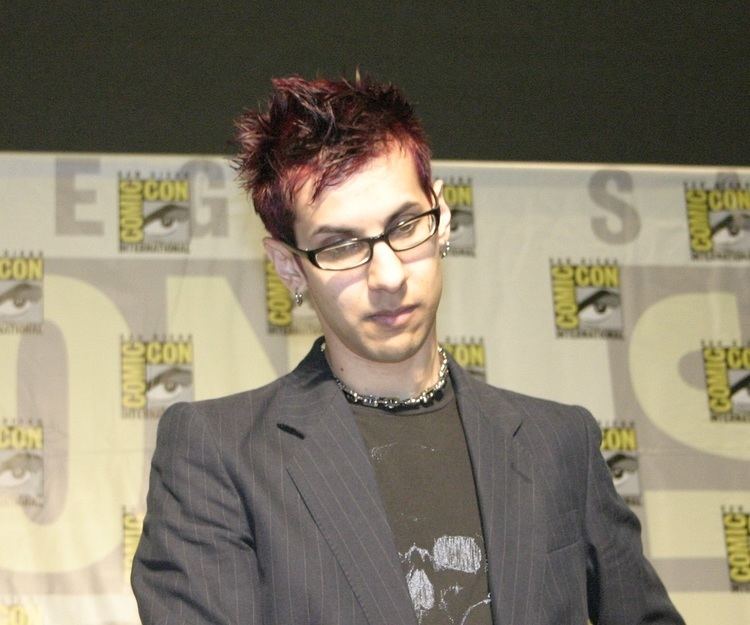 Jhonen Vasquez, a prominent cartoonist, has carved a niche with his distinctive and offbeat artistic style. Renowned for works like "Invader Zim" and "Johnny the Homicidal Maniac," Vasquez has cultivated a dedicated fan base drawn to his darkly whimsical creations. "Invader Zim" showcases his ability to infuse sci-fi elements with his signature brand of humor, making it a cult classic. Meanwhile, "Johnny the Homicidal Maniac" delves into a morbid and surreal world, captivating readers with its unapologetically unconventional narrative.
Vasquez's creations challenge conventional norms, captivating audiences with their blend of the macabre and the absurd. His artistic prowess has left an indelible mark on comics and animation, earning him a distinctive place among visionary creators.
These cartoonists have shaped the World of cartoons, comics, and illustration with their unique perspectives, humor, and artistic prowess. Their work has entertained, enlightened, and challenged audiences, leaving an indelible mark on the art form and popular culture.
This list (25+ Most Famous Cartoonists from Around the World) is a work of our research based on free information from the internet. If you think we missed any cartoonist names, We should add them to the list. Please submit the cartoonist's name, photo, and information via the submission form below.