25+ Most Famous Comics Characters from the World
Comics are a diverse medium that spans different genres, cultures, and styles. From superheroes to detectives, fantasy to science fiction, characters from various comics have captured the imaginations of readers around the World. Here are 25 of the most famous comic book characters from different corners of the World who have become cultural icons.
1. Superman (DC Comics)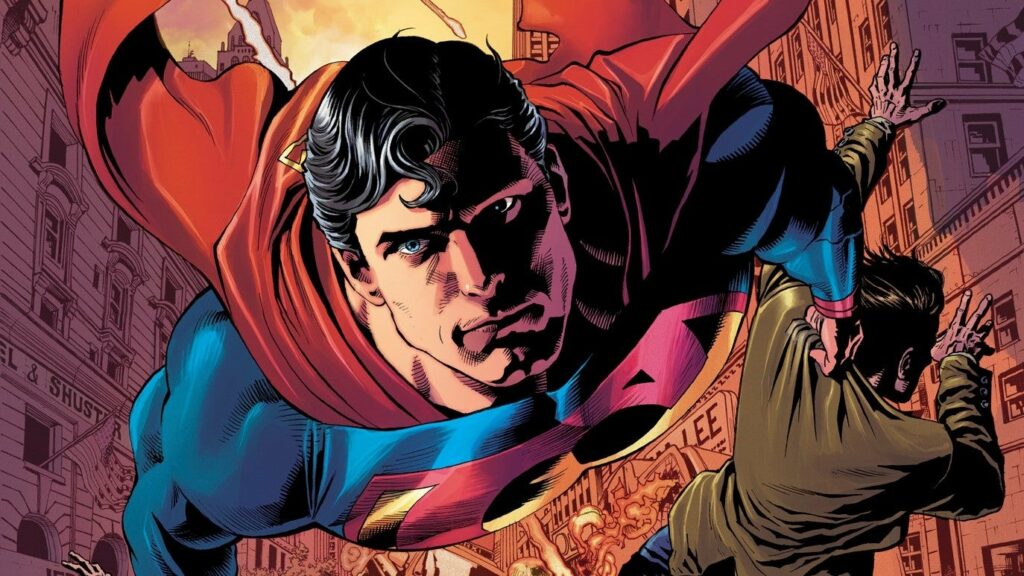 Superman, the iconic Man of Steel from DC Comics, embodies the essence of the superhero archetype. As a symbol of unwavering values, he represents truth, justice, and the quintessential American way. Created by Jerry Siegel and Joe Shuster, Superman debuted in 1938, marking the birth of the superhero genre.
With his dual identity as the mild-mannered reporter Clark Kent and the mighty Superman, he protects the fictional city of Metropolis from supervillains and catastrophes. Possessing superhuman strength, flight, and other incredible abilities due to his Kryptonian heritage, Superman's blue suit, red cape, and iconic "S" shield have become instantly recognizable symbols of hope and heroism. Throughout generations, Superman remains an enduring embodiment of virtues and an emblem of humanity's potential for greatness.
2. Batman (DC Comics)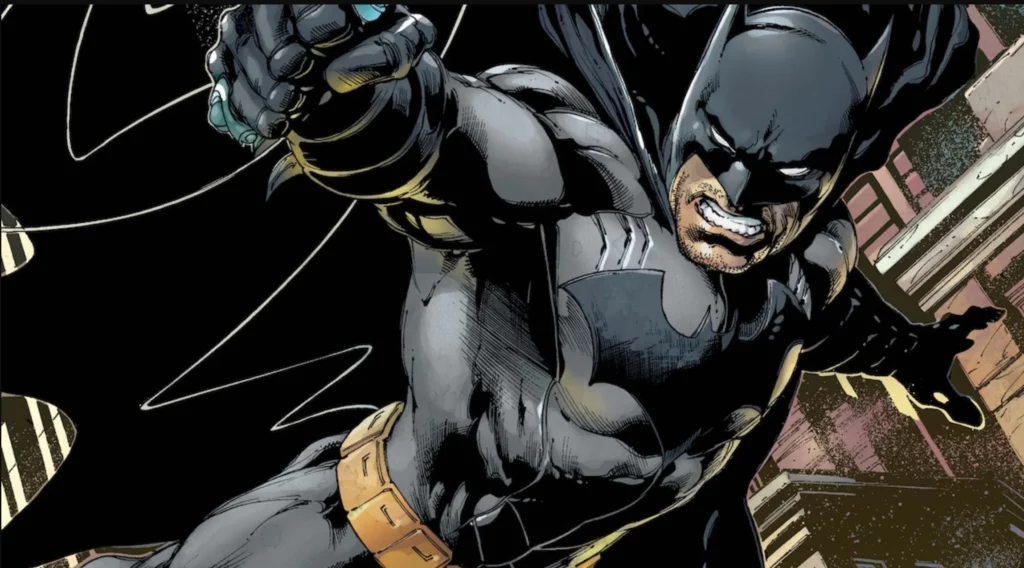 Batman, the iconic vigilante from DC Comics, epitomizes the enigmatic Dark Knight. Operating in the shadows of Gotham City, he employs his brilliant mind and an array of advanced gadgets to combat crime and bring justice to the beleaguered metropolis. Created by artist Bob Kane and writer Bill Finger, Batman first appeared in 1939 and swiftly captured the imagination of audiences worldwide. Unlike other superheroes, Batman lacks superhuman abilities, relying instead on his unparalleled intellect, physical prowess, and strategic insight.
His alter ego, billionaire Bruce Wayne, fuels his mission to eliminate crime's root causes. Batman's brooding demeanor, the iconic Bat-Signal, and his Rogues' Gallery of formidable adversaries, including The Joker and Catwoman, have solidified his place as an enduring symbol of justice in popular culture.
3. Spider-Man (Marvel Comics)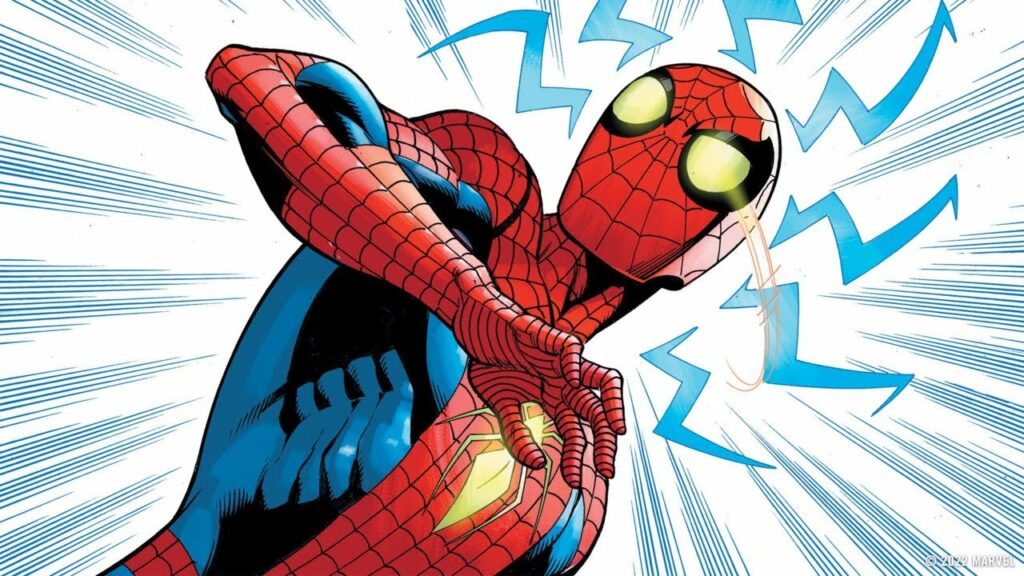 Spider-Man, a beloved Marvel Comics character, has captured the hearts of fans globally with his iconic web-slinging prowess. Created by Stan Lee and Steve Ditko, Spider-Man's unique blend of relatable struggles and friendly neighborhood heroics has endeared him to generations. The alter ego of Peter Parker, a young photographer, Spider-Man navigates the dual challenges of being a high school student and a crime-fighting vigilante. Endowed with remarkable agility, strength, and the ability to cling to walls, Spider-Man battles a range of villains while embodying the adage, "With great power comes great responsibility."
His enduring popularity stems from his relatability, dealing with everyday dilemmas while striving to impact the World positively. Spider-Man is a timeless symbol of heroism, demonstrating that even ordinary individuals can become extraordinary defenders of justice.
4. Wonder Woman (DC Comics)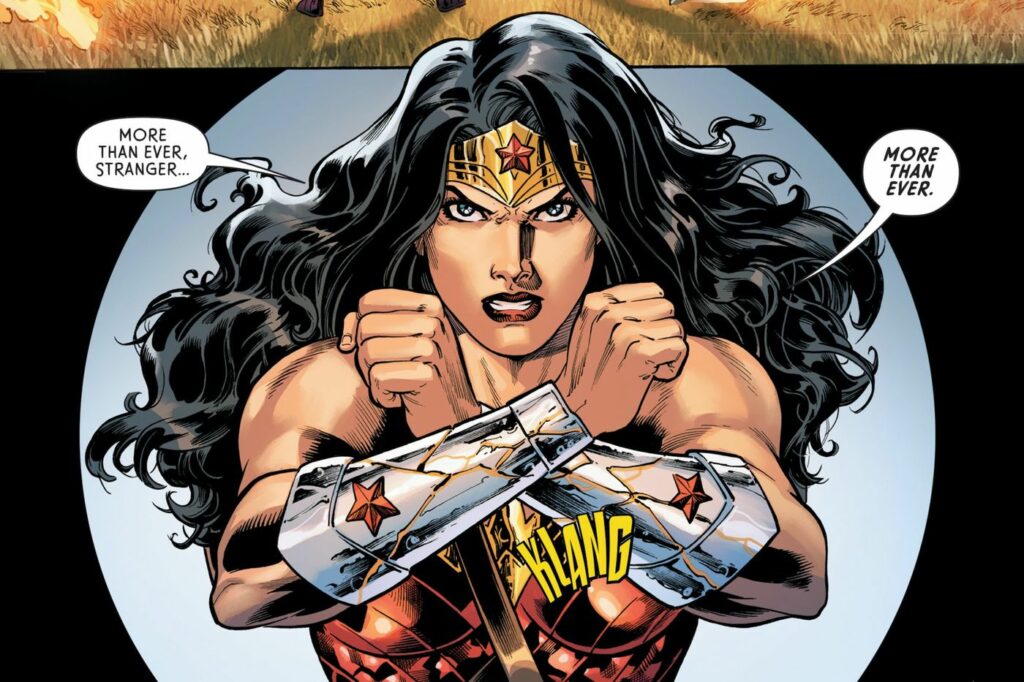 Wonder Woman, a beloved character in DC Comics, epitomizes the essence of strength, equality, and compassion. As an Amazonian warrior princess, she is an emblem of empowerment and justice. Created by William Moulton Marston, Wonder Woman debuted in 1941 and has become an iconic symbol of female empowerment and heroism. With her Lasso of Truth, indestructible bracelets, and tiara, she fights for truth and justice, both on the battlefield and in the wider World. Beyond her physical prowess, Wonder Woman's character symbolizes the potential for goodness and courage within all individuals.
Her unwavering commitment to defending the innocent and promoting harmony resonates as an enduring inspiration, making her an integral figure in the World of comics and beyond.
5. Wolverine (Marvel Comics)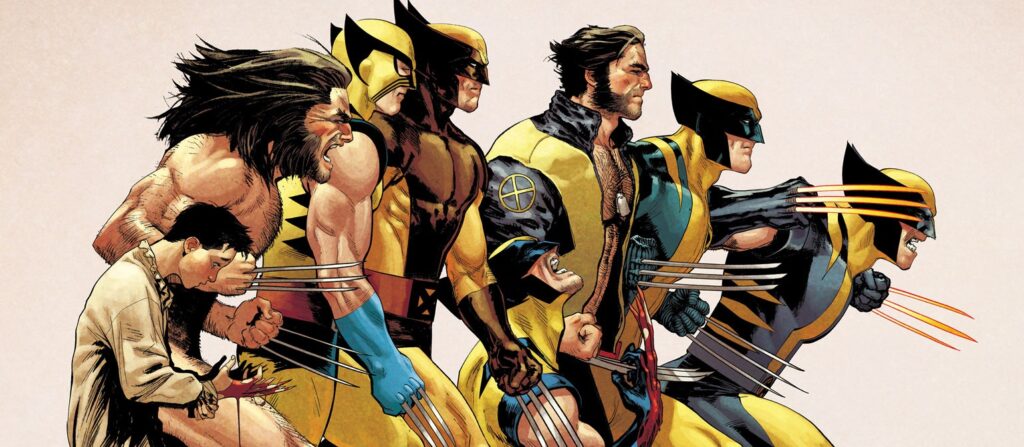 Wolverine, a prominent character in Marvel Comics, has captured the hearts of fans with his iconic adamantium claws and rugged demeanor. The character's multifaceted personality adds to his popularity. Created by Len Wein and John Romita Sr., Wolverine, also known as Logan, possesses regenerative healing powers, heightened senses, and retractable claws coated in indestructible adamantium. His enigmatic past, marked by memory loss and a history of violence, adds layers to his character.
Wolverine's enduring appeal lies in his struggle with inner demons, relentless determination, and unbreakable loyalty to his fellow X-Men. As a mutant with both fierce capabilities and a tender side, Wolverine's intricate nature has solidified his status as a beloved and enduring figure in the Marvel universe.
6. Tintin (Hergé)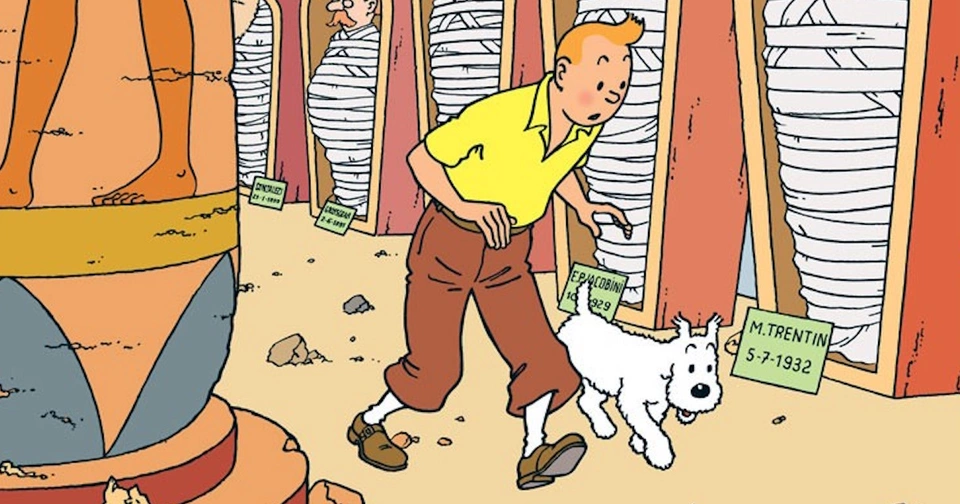 In Hergé's iconic series, the intrepid young reporter Tintin takes readers on thrilling globe-trotting adventures. Created by Belgian cartoonist Georges Remi, known by his pen name Hergé, the Tintin series captures the imagination with its captivating stories and vivid artwork. With his loyal dog Snowy, Tintin journeys to far-flung locales, uncovering mysteries, solving crimes, and encountering memorable characters.
The series blends action, humor, and intrigue, making it a timeless favorite among readers of all ages. Hergé's meticulous attention to detail and ability to transport readers to different corners of the World through Tintin's escapades have solidified the series as a beloved and enduring cultural phenomenon.
7. Captain America (Marvel Comics)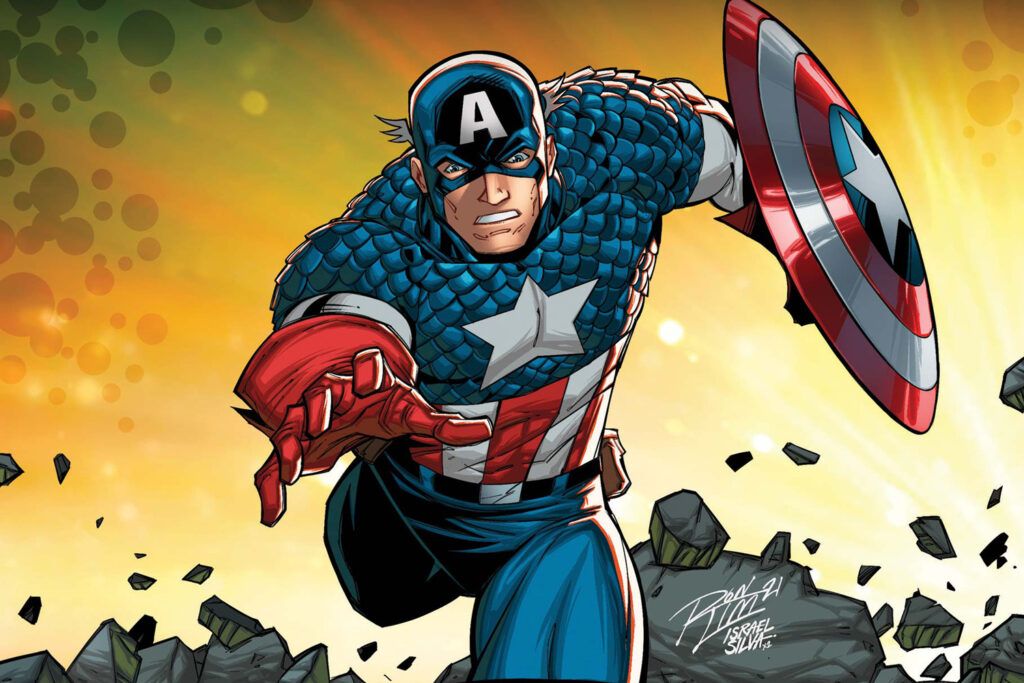 Captain America, a quintessential Marvel Comics character, emerges as a symbol of unwavering patriotism, honor, and the relentless battle against tyranny. Originating from World War II, a frail young man, Steve Rogers undergoes a transformative experiment, turning him into the pinnacle of human potential—the super-soldier known as Captain America. Armed with an indestructible shield and unparalleled combat skills, he dedicates his life to defending justice and freedom. Created by Joe Simon and Jack Kirby, Captain America embodies moral integrity and resilience, often grappling with contemporary issues as he navigates a world of superhuman challenges.
With his iconic shield and unyielding dedication, Captain America is an enduring embodiment of heroism, inspiring readers for generations.
8. Teenage Mutant Ninja Turtles (Mirage Studios)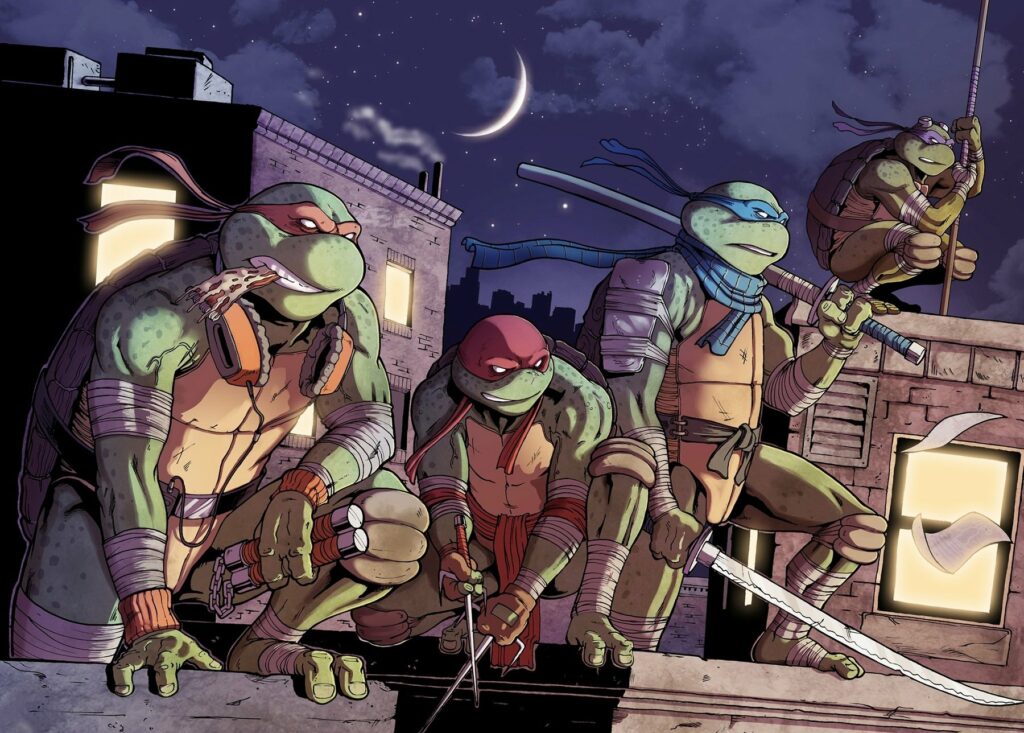 Mirage Studios' "Teenage Mutant Ninja Turtles" is a comic series that follows the adventures of four anthropomorphic turtles – Leonardo, Michelangelo, Donatello, and Raphael – skilled in ninjutsu. Created by Kevin Eastman and Peter Laird, the turtles are mentored by their rat sensei, Splinter, and they battle villains like Shredder and the Foot Clan. Originally self-published in 1984, the comic gained massive popularity, leading to an animated TV series, movies, toys, and more. This franchise entertained and left a lasting impact on popular culture, with its mix of action, humor, and camaraderie, making the "Teenage Mutant Ninja Turtles" an enduring and iconic phenomenon.
9. Naruto Uzumaki (Masashi Kishimoto)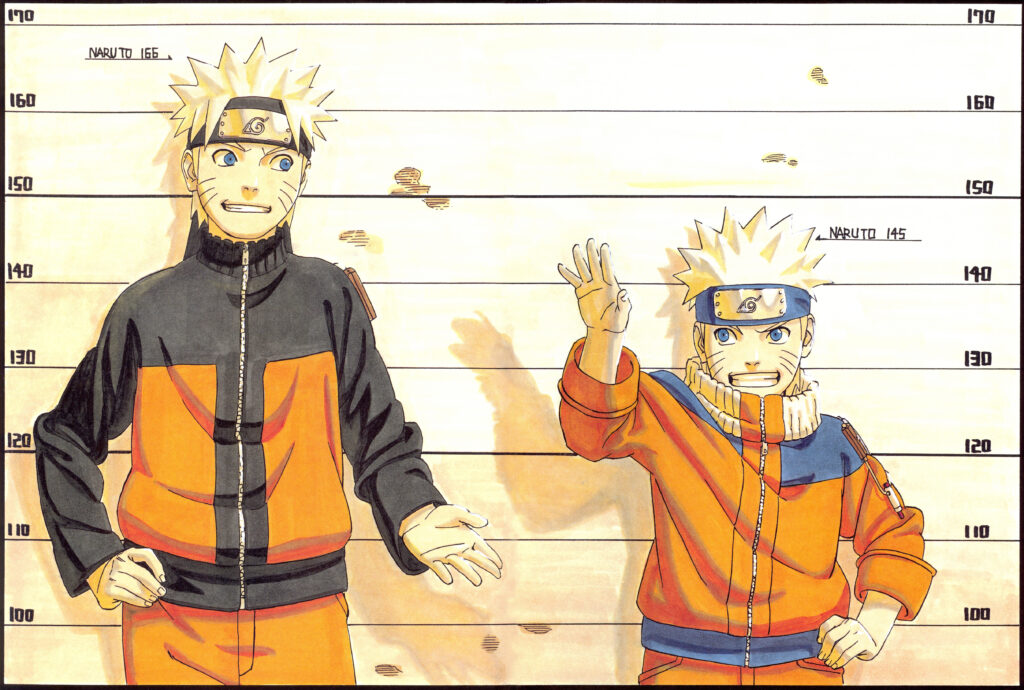 Naruto Uzumaki, created by Masashi Kishimoto, is a stubborn ninja whose journey centers on triumphing over challenges in his pursuit of recognition and leadership. As the titular character of the renowned manga and anime series "Naruto," he embarks on a quest to become Hokage, the strongest ninja and leader of his village. Despite early hardships and societal prejudices, Naruto's unwavering determination drives him to prove his worth and demonstrate his abilities.
Through his struggles and growth, Naruto evolves from an underestimated orphan into a charismatic and influential figure. Kishimoto's narrative artistry weaves a captivating story of personal development, camaraderie, and resilience, endearing Naruto to fans worldwide as a symbol of persistence and the indomitable spirit of a true ninja.
10. Tsubasa Oozora (Captain Tsubasa)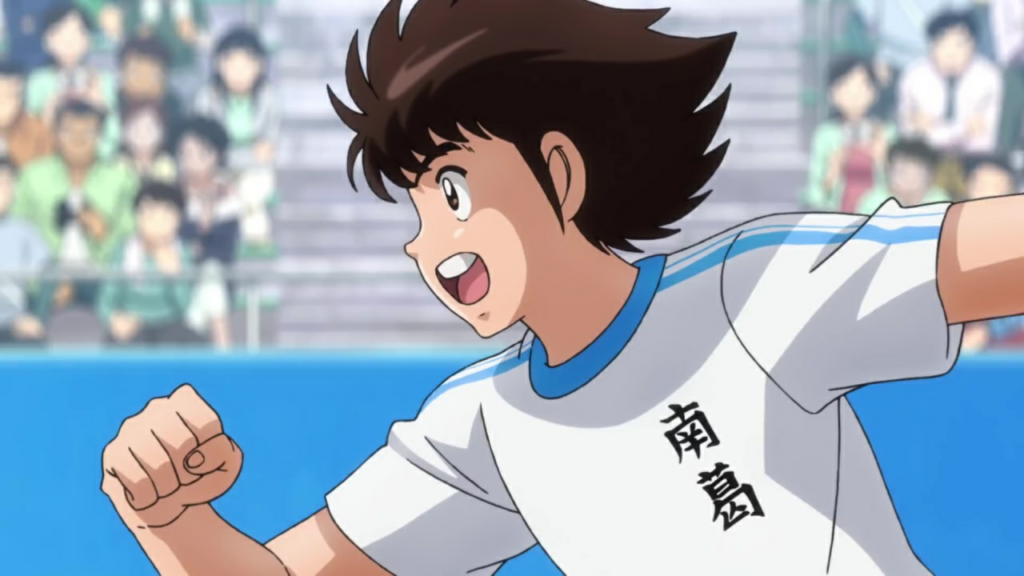 Tsubasa Oozora, better known as Captain Tsubasa, is a dynamic and skilled soccer player at the heart of a beloved sports manga and anime series. As the central character, Tsubasa embarks on an exhilarating journey to become a world-class soccer champion. His relentless determination, unmatched passion for the sport, and extraordinary skills propel him towards his dream. With each match, Tsubasa evolves, showcasing his tactical prowess and creativity on the field.
Tsubasa's journey inspires fans and aspiring athletes alike, from his early days honing his talent to his quest for international success. His charisma, unwavering spirit, and dedication to soccer have etched Tsubasa Oozora into the hearts of generations, making him an iconic figure in the World of sports entertainment.
11. Corto Maltese (Hugo Pratt)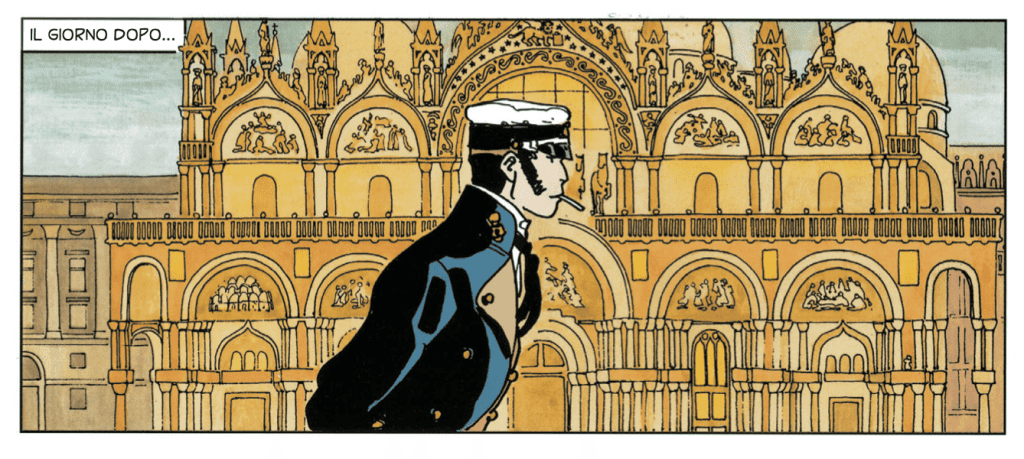 Hugo Pratt's iconic creation, Corto Maltese, takes readers on exhilarating adventures across the globe. A charismatic and enigmatic sailor, Corto navigates through tumultuous historical settings, including World War I and the Russian Revolution. Pratt's evocative storytelling intertwines with intricate artwork, immersing readers in a world where intrigue, danger, and romance fuse.
Corto's travels span exotic locales, from the South Pacific to Africa, each encounter revealing his complex personality and moral compass. As an anti-heroic figure, Corto defies traditional heroic norms, adding depth to his character. Through Corto Maltese, Hugo Pratt crafts an enduring literary legacy that captures the spirit of exploration, cultural fusion, and the timeless allure of adventure.
12. Hellboy (Mike Mignola)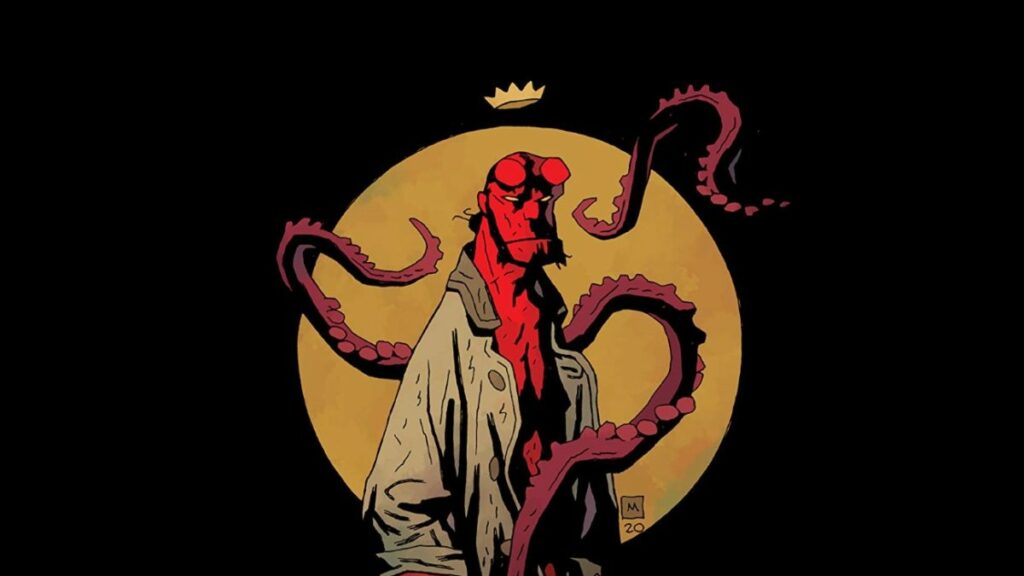 Created by Mike Mignola, Hellboy is a captivating character who embarks on supernatural adventures as a paranormal investigator and a hero skilled in demon-summoning. Set within a dark and mysterious universe, Hellboy confronts many supernatural threats that transcend the ordinary realm. Mignola's creation is defined by its unique blend of folklore, horror, and myth, making Hellboy an iconic figure in the World of comics.
With his distinct appearance, including a massive right hand made of stone, Hellboy's battles against evil forces are with action and depth. As a beloved and enduring character, Hellboy's exploits stand as a testament to Mignola's imaginative storytelling and the character's ability to navigate the complexities of a world that lies beyond the veil of the mundane.
13. Deadpool (Marvel Comics)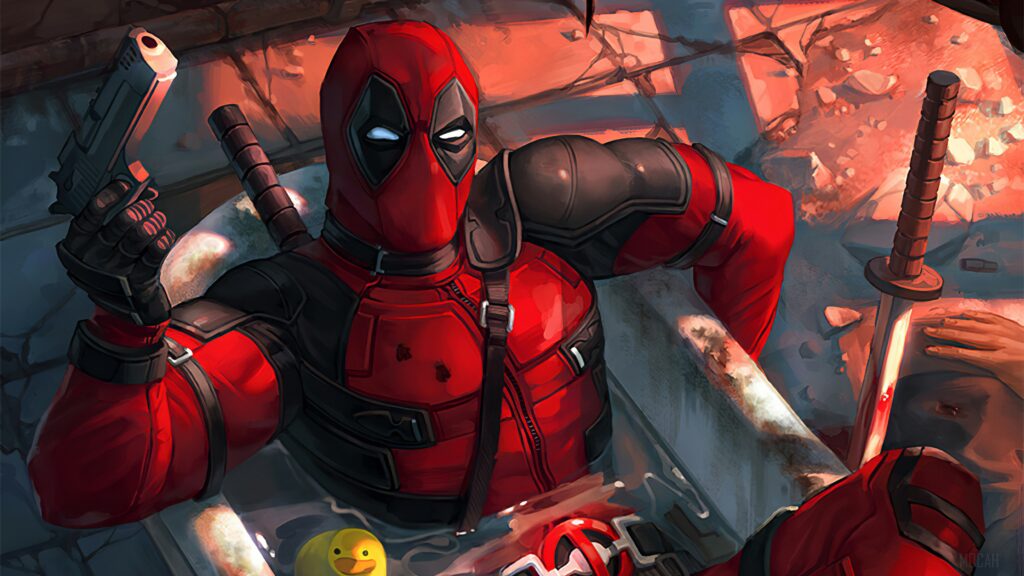 Deadpool, a beloved character in Marvel Comics, is recognized for his distinctive blend of humor and unique narrative approach that involves breaking the fourth wall. Created by Rob Liefeld and Fabian Nicieza, Deadpool's irreverent and unconventional behavior has endeared him to fans worldwide. Often armed with razor-sharp wit and a penchant for sarcasm, he navigates the superhero world with a mix of anti-heroic tendencies and genuine heroism.
Deadpool's ability to directly address the audience and acknowledge that he exists within a fictional medium sets him apart, effectively breaking down the barrier between character and reader. This meta-awareness adds an extra layer of entertainment to his adventures, making him a dynamic and captivating presence in the Marvel universe.
14. Archie Andrews (Archie Comics)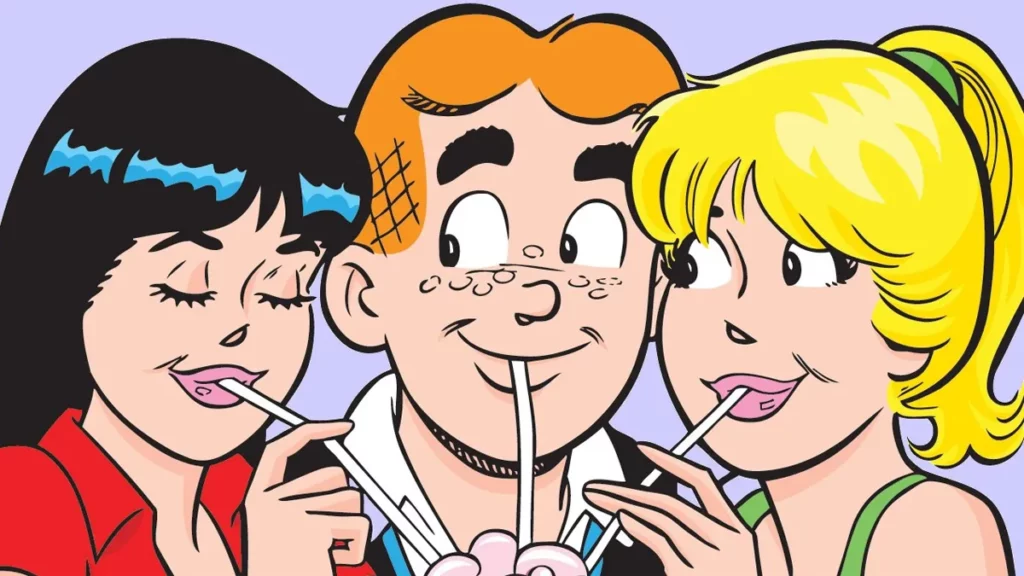 Archie Andrews, the perpetual teenager at the heart of Archie Comics, embarks on a timeless journey through the ups and downs of high school life in the fictional town of Riverdale. As the central figure, Archie navigates the intricate tapestry of friendships, school challenges, and romantic entanglements that define his World. From his iconic love triangle involving the charming Betty Cooper and the spirited Veronica Lodge to his comedic misadventures with best friend Jughead Jones, Archie's character embodies adolescence's universal struggles and joys. With a cast of diverse characters and an enduring setting, Archie Comics captures the essence of growing up, making mistakes, and finding moments of pure joy amid everyday chaos in Riverdale.
15. Conan the Barbarian (Robert E. Howard)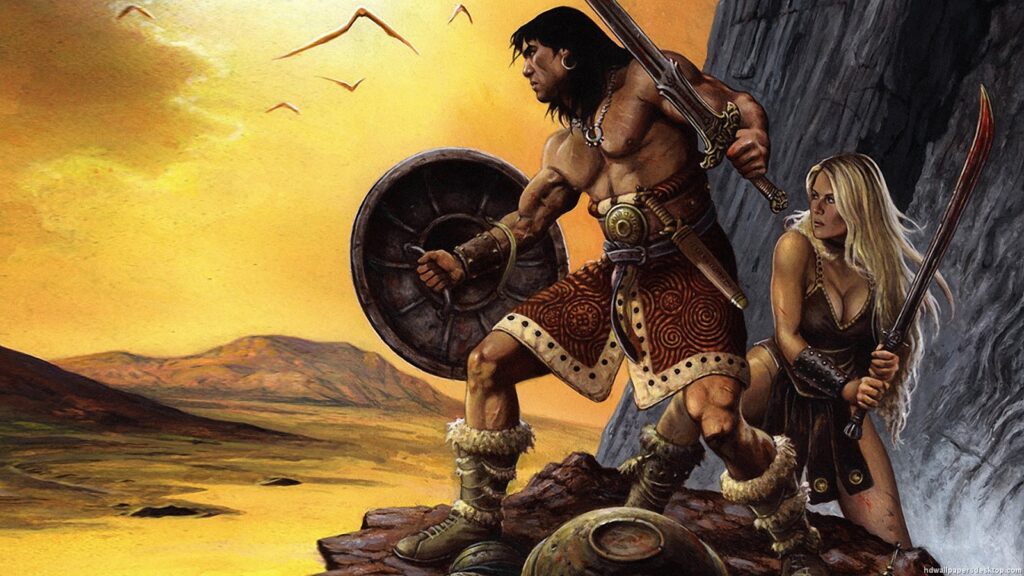 Robert E. Howard's iconic creation, Conan the Barbarian, strides through adventure and savagery. This legendary character is a Cimmerian warrior of immense strength and cunning. He carries a path through fictional realms with his sword and wits, embodying primal heroism and survival in a prehistoric world. Conan's stories blend action, sorcery, and intrigue, often set in the mythical land of Hyboria. Howard's vivid prose and dynamic storytelling shaped the sword and sorcery genre, influencing countless works of fantasy that followed. Conan's enduring appeal lies in his fierce independence and unyielding spirit, making him a symbol of raw, untamed adventure that continues to captivate audiences worldwide.
16. Calvin and Hobbes (Bill Watterson)
"Calvin and Hobbes," created by Bill Watterson, is a beloved comic strip that revolves around the adventures of Calvin, a spirited and contemplative young boy, and his stuffed tiger companion, Hobbes, who comes to life in Calvin's imagination. Through their whimsical escapades, the duo delves into life's complexities with humor and philosophical insight. The strip captures the wonder of childhood, addressing profound themes like friendship, imagination, ethics, and the human experience.
Calvin's boundless curiosity and Hobbes' witty perspective create a dynamic interplay that resonates with readers of all ages. Watterson's creation, known for its thought-provoking commentary and heartwarming humor, has left an indelible mark on popular culture, inviting us to explore life's mysteries through the lens of innocence and imagination.
17. Snoopy (Peanuts Comics)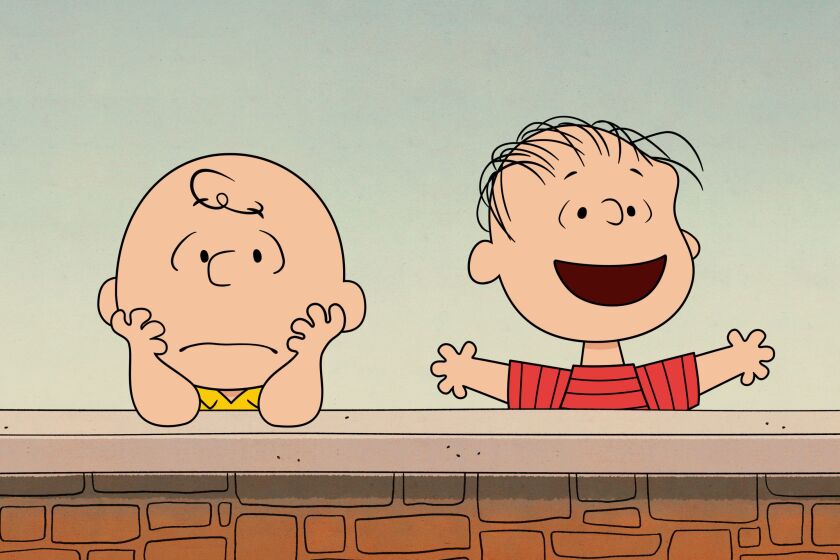 Snoopy, the beloved creation of Charles M. Schulz in the Peanuts comic strip, has charmed audiences for generations with his endearing personality and captivating adventures. From his imaginative escapades to his heartwarming interactions with a cast of quirky friends, Snoopy's presence has brought comfort and joy to readers for decades. As Charlie Brown's loyal and imaginative beagle, Snoopy's boundless imagination often finds him embarking on whimsical journeys as a World War I flying ace, a literary author, and even a skilled dancer atop his iconic doghouse.
His relatable emotions and humorous antics make him a timeless character, reminding us of the beauty in simple moments and the power of imagination. Snoopy's enduring appeal continues to warm hearts, proving that even a fictional dog can leave an indelible mark on the World.
18. Spawn (Todd McFarlane)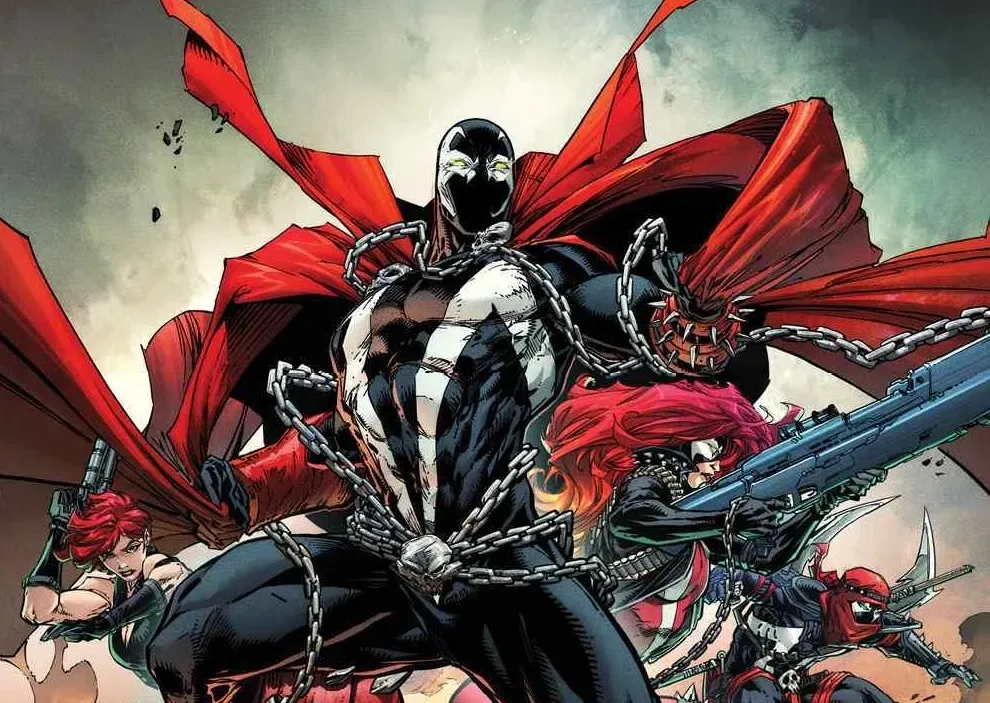 In the dark and gritty urban setting of "Spawn," Todd McFarlane's creation, a resurrected former government assassin confronts supernatural forces head-on. As Spawn, he wages a relentless battle against the otherworldly, using his newfound powers to challenge and overcome the darkness that seeks to consume the World.
19. Asterix and Obelix (René Goscinny and Albert Uderzo)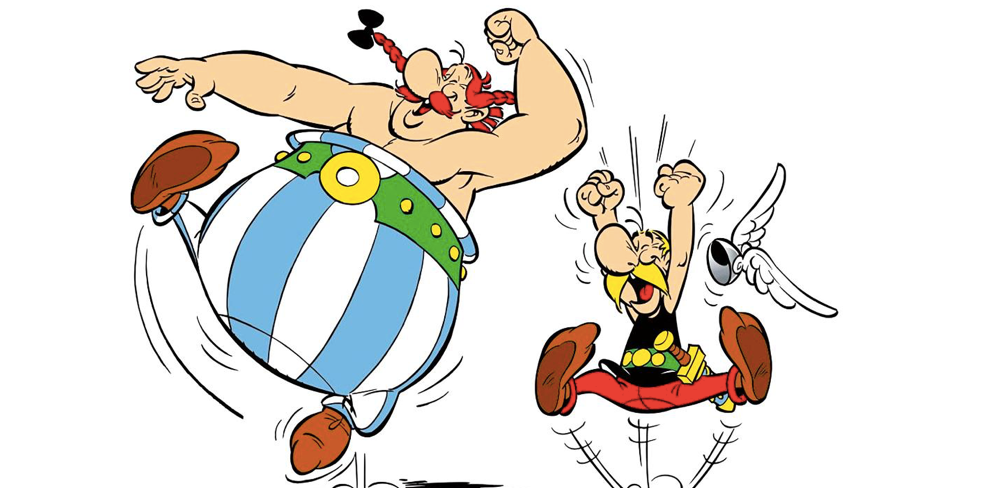 René Goscinny and Albert Uderzo, the creators of Asterix and Obelix, depict a village of indomitable Gauls who fiercely resist Roman occupation with humor and cleverness. Within this vibrant World, Asterix and Obelix navigate a series of comical adventures, often involving thwarting Roman plans and outwitting their adversaries.
The comic series, celebrated for its wit and satirical commentary, showcases the Gauls' resilience and resistance against overwhelming odds, capturing readers' hearts with each tale. Through their iconic characters, Goscinny and Uderzo crafted an enduring legacy, blending historical context with whimsical storytelling that continues to captivate audiences of all ages.
20. Black Panther (Marvel Comics)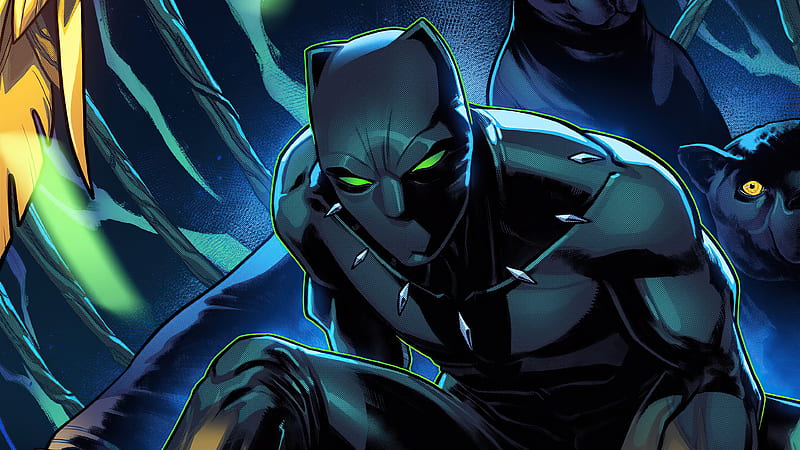 Black Panther, a Marvel Comics character, embodies the dual identity of T'Challa, the king of the technologically advanced African nation Wakanda. As a regal monarch and a brave hero, Black Panther wields his nation's vast resources and advanced technology to protect both Wakanda and the World. Donning a high-tech vibranium suit, his enhanced senses, agility, and intellect make him a formidable warrior.
Created by Stan Lee and Jack Kirby, Black Panther debuted in 1966's Fantastic Four #52, marking a pivotal moment in comic book history as one of the first Black superheroes. With a rich backstory, intricate politics, and a unique blend of culture and innovation, Black Panther is an iconic figure symbolizing strength, intelligence, and the responsibility of power.
21. Conan the Barbarian (Robert E. Howard)
Conan the Barbarian, created by Robert E. Howard, is a formidable warrior navigating a world of high fantasy. Armed with a sword and possessing both strength and cunning, Conan's gripping adventures unfold across a vivid and imaginative landscape. As he battles through treacherous realms and confronts mythical creatures, his character is characterized by his indomitable spirit, prowess in combat, and clever strategies. Robert E. Howard's creation, Conan, stands as a legendary figure in the fantasy genre, embodying the essence of a fearless and resourceful hero in a captivating realm of magic, danger, and adventure.
22. Judge Dredd (2000 AD)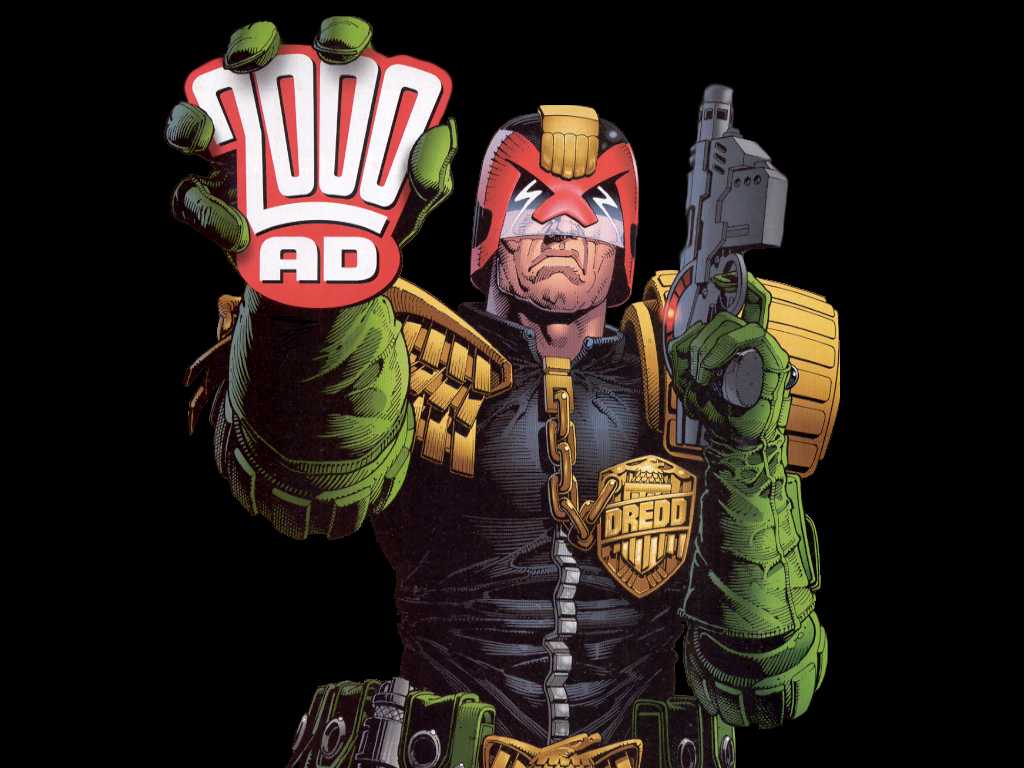 In the dystopian future of Mega-City One, "Judge Dredd" reigns as the ultimate enforcer of law and order. This iconic character, featured in the "2000 AD" pages, navigates the chaotic and violent streets with an iron fist, dispensing swift justice in a world of crime and anarchy. As a judge, jury, and executioner, Dredd embodies the law's embodiment in a single figure. Clad in his distinctive uniform and armed with unyielding determination, he battles criminals, mutant threats, and societal decay while upholding the rigid rules of his jurisdiction. "Judge Dredd" is a gritty and thought-provoking exploration of justice, morality, and the harsh consequences of a society teetering on the edge.
23. Goku (Akira Toriyama)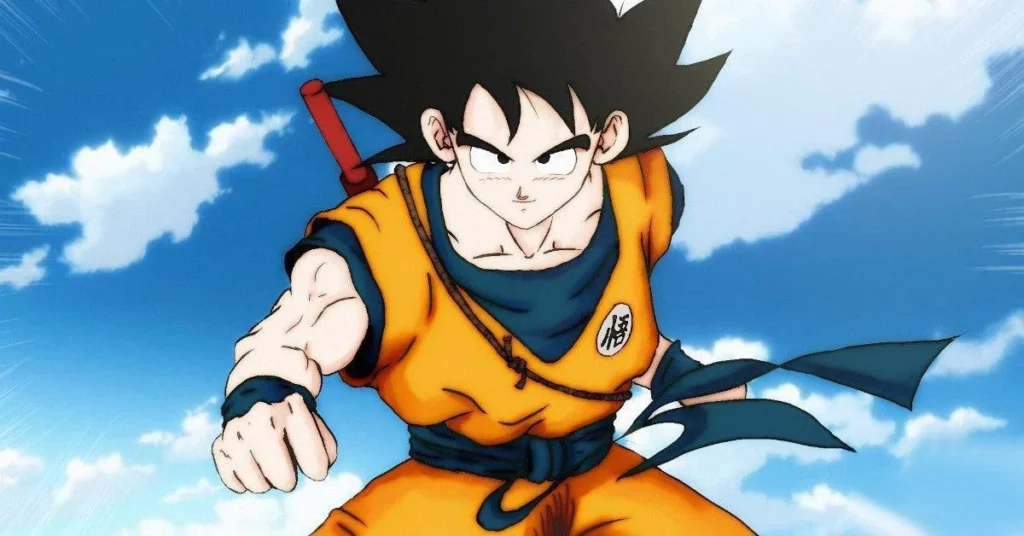 Goku, the iconic creation of Akira Toriyama, is a martial artist and Earth's guardian. His quest for unmatched strength unfolds across the "Dragon Ball" series. From humble beginnings, Goku evolves into an extraordinary warrior, captivating audiences with his boundless determination, unwavering spirit, and insatiable thirst for improvement. As the central protagonist, Goku's adventures are marked by intense battles, lasting friendships, and the pursuit of self-mastery. From "Dragon Ball" to "Dragon Ball Z" and beyond, Goku's indomitable will and dedication to protecting his World make him a beloved figure in anime history, leaving an enduring legacy as a symbol of resilience and heroism.
24. Léonard de Vinci (Bob de Groot and Turk)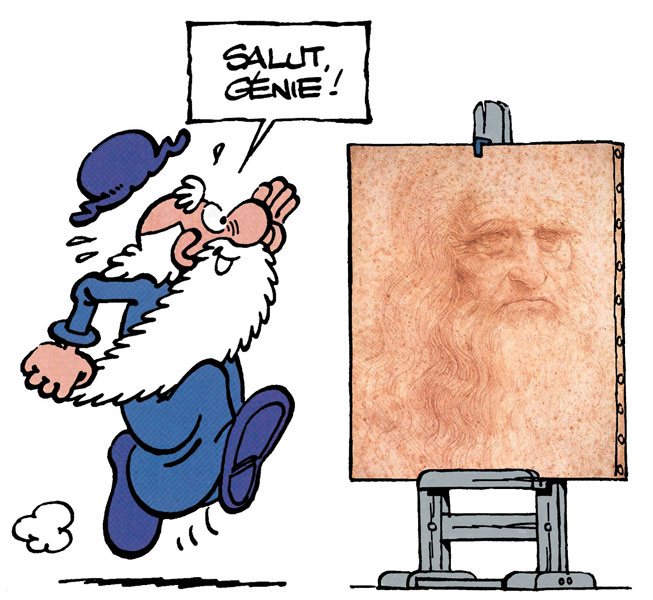 "Léonard de Vinci," a comic series by Bob de Groot and Turk, introduces the comical journey of the inventive genius Léonard and his loyal disciple Basile. The series blends humor with history as the duo navigates their bumbling inventions and mishaps. With wit and creativity, the stories capture the essence of Léonard's quirky personality and Basile's unwavering loyalty. Through a mix of slapstick humor and clever storytelling, "Léonard de Vinci" offers a delightful glimpse into the misadventures of these endearing characters as they navigate their way through their inventing escapades in historical times.
25.

Joker (DC Comics):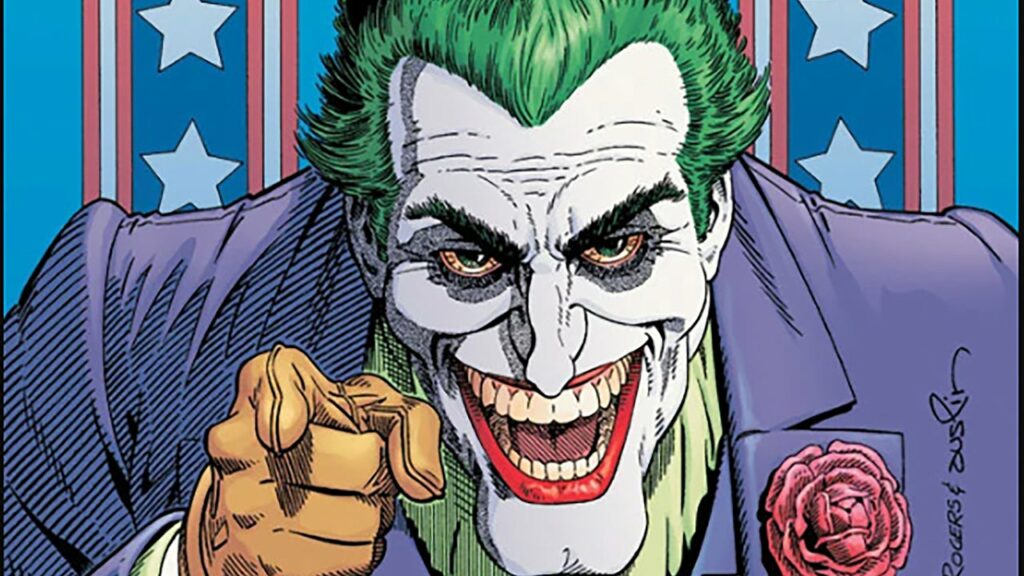 The Joker, DC Comics' iconic antagonist, is Batman's enduring arch-nemesis, embodying a chilling portrayal of chaos and madness. His character is a haunting mirror reflecting the depths of society's psyche. With his unsettling grin and unpredictable nature, the Joker transcends the conventional villain trope, delving into the sinister aspects of human psychology.
Through his deeds and interactions with Batman, the Joker challenges the concept of morality, blurring the lines between good and evil. As an enigmatic force of anarchy, he exposes the fragility of order in Gotham City, inviting readers to confront the complexities of human nature. In his relentless pursuit to disrupt the status quo, the Joker remains a poignant reminder of the potential darkness lurking beneath the veneer of societal norms.
These comic book characters, from superheroes to adventurers, reflect the rich tapestry of storytelling that comics offer. Their diverse backgrounds and personalities have made them timeless symbols of the comic medium's ability to entertain, inspire, and captivate readers of all ages and cultures.
This list (25+ Most Famous comic characters from the World) is a work of our research based on free information from the internet. If you think we missed any Famous Comics Characters, We should add them to the list. Please submit the data via the submission form below.