Pran Kumar Sharma: the Creator of Iconic Indian Comics; When it comes to the superheroes, some otherworldly power is an obvious association. Comic books around the world are mostly based on this theme. And then there was Pran Kumar Sharma- the Indian comic creator who changed the views regarding fighting the bad guys with muscle power and showed how wit can take the place of violence and solve many complicated issues, through one of the most iconic characters in not only Indian comics but also in the entire world of comics- 'Chacha Chaudhary'.
"Each family has its own wise old man. He solved his problems with common sense, but with a touch of humor. Humor is the basis of my cartoon."
– Pran Kumar Sharma, late Indian Comic Writer
Early Life
[lwptoc]
Pran Kumar Sharma was born in Kasur near Lahore in Pakistan in 1938 and then his family moved to Gwalior and after the separation of India & Pakistan in 1947, he moved to Delhi. He grew up in the environment that instigated the artiste inside him as he learned painting seeing his brother and used to practice with the leftover colors of the elder one. His mother found it more like 'vandalism' as Pran used to paint on the walls in their home. But as always, in that mess lied one of the greatest talents in the history of art & culture. He passed away on August 5, 2014, after a long battle against cancer, at the age of 75.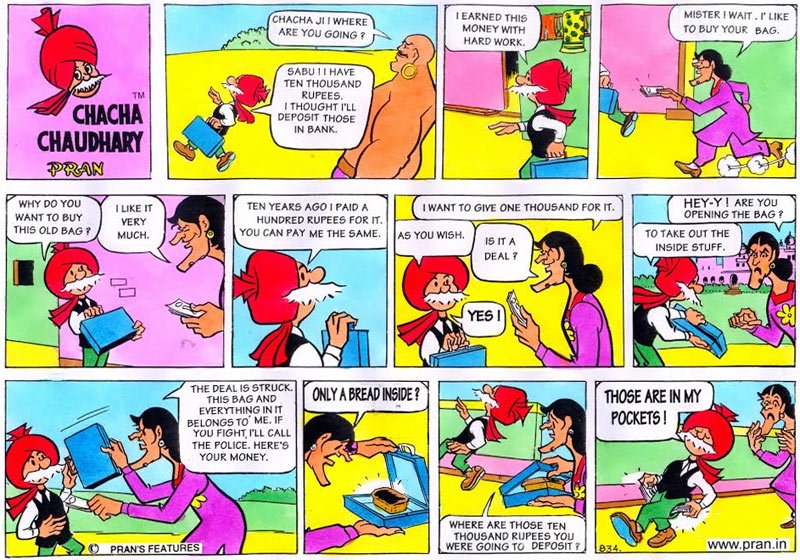 As a private student, he studied Fine Arts at the Sir Jamsetjee Jeejebhoy School of Art, Mumbai. While honing his childhood talent even further at this institution, he also pursued Political Science at Punjab University at the same time. But it was sketching that got his intent attention and brought him to the world of comics. He always appreciated cartoonists over writers & painters, for only the cartoonists get to do both writing and painting in one single field.
The Beginning
"No one has the time to listen to lectures. All my characters are common people — Pinki is a naughty 5-year-old girl, Billoo is a cricket fan and Shrimatiji is a middle-class housewife."
– Pran Kumar Sharma, late Indian Comic Writer
When Phantom, Superman were ruling the Indian culture along with the bellbottom pants and The Beatles, at that period Pran introduced a character that was not associated with physical power or muscle, rather got recognized for outstanding street-smartness and wit- Chacha Chaudhary. Chacha never made any hasty decision or a complicated one. He took life as it was and solved all his issues just like any other regular Indian- simple & easygoing. This is where Pran made the difference, presented to the Indian people a hero that was of average height and medium build and didn't have any superpower whatsoever except for his (Chacha's) brain.
However, there was one otherworldly factor along with the very everyday Indian life of Chacha and that was his alien companion from planet Jupiter, a giant- 'Sabu'. Sabu filled in on the muscle power that Chacha lacked. His (Sabu's) each meal consisted of 108 chapatis, 20 liters of lassi (an Indian drink made with ice & curd) and 12kg of halwa (a type of Indian sweets). Chacha Chaudhary was given a twin brother too- 'Chajju Chaudhary'. This brother was once abducted by the aliens from Mars mistaken to be Chacha. The very first issue of this comic series became an instant hit among the Indians, in fact, the first slot was sold out within a week, and the first Indian Comic Hero was born.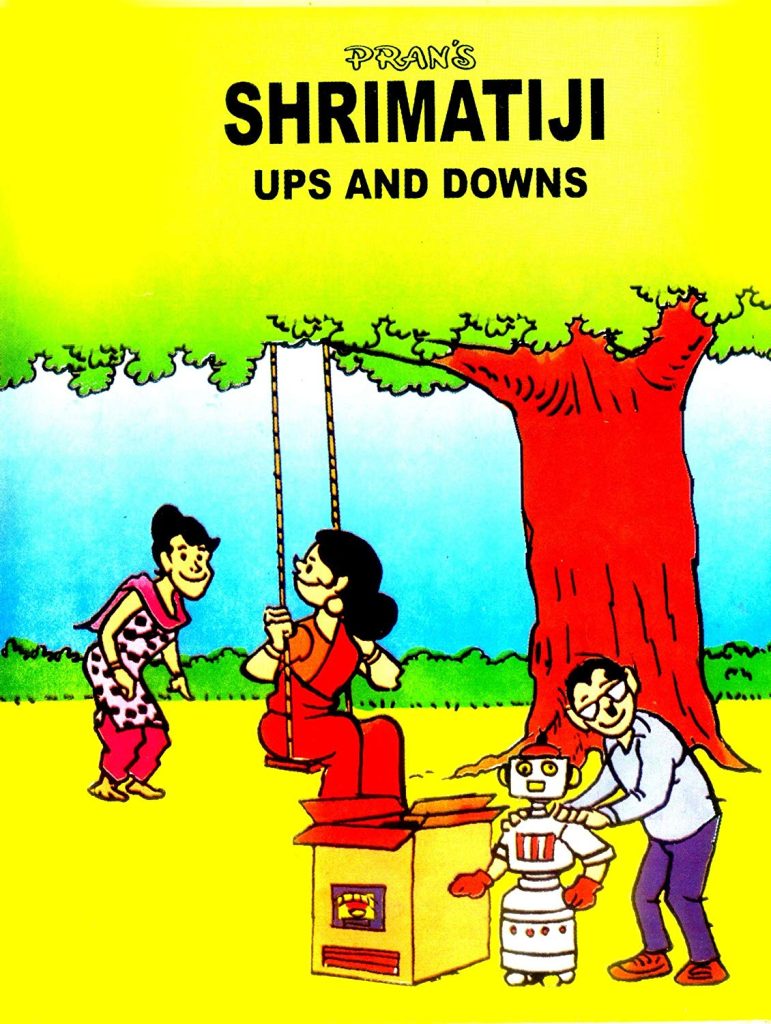 Pran started his career in 1960 with the Delhi based newspaper 'Milap' as a cartoonist, writing a comic strip consisting of two characters- 'Daabu' & 'Professor Adhikari'. He invented Chacha in 1969 for the Hindi magazine 'Lotpot'. But he actually created 'Shrimatiji' in 1968 i.e. one year before Chacha was put to real life. And that's how his career, spanning over 50 years, was started and during this long period, over 400 comic books and 200,000 drawings for comics by Pran were published. He was approached by Diamond Comics in 1981. The publication wanted to compile his comic strips into books.
"Pran was making small cartoons for newspapers when I first contacted him in 1981. At that time there were no Indian comics, it was all reproductions of foreign titles. For the last 35 years, we have been the sole publisher of his cartoons,"
– Mr. Gulshan Rai, publisher of Diamond Comics (2014)
The other famous characters created by this cartoon genius were Billoo, Pinki, and Raman. Pran created his characters keeping in mind a certain section of the society e.g. Shrimatiji represents the average Indian housewives, Chacha is that wise old man of the community or joint family, Billoo represents those typical boys playing 'gully cricket' with others in the neighborhood, Pinki reflects the chattering little girl and Raman belongs to the working class. Two very interesting facts regarding these characters are (i) nobody ever saw Billoo's eyes for those are always covered with his hair and (ii) Chacha's pet dog 'Rocket' is the only vegetarian dog in the world.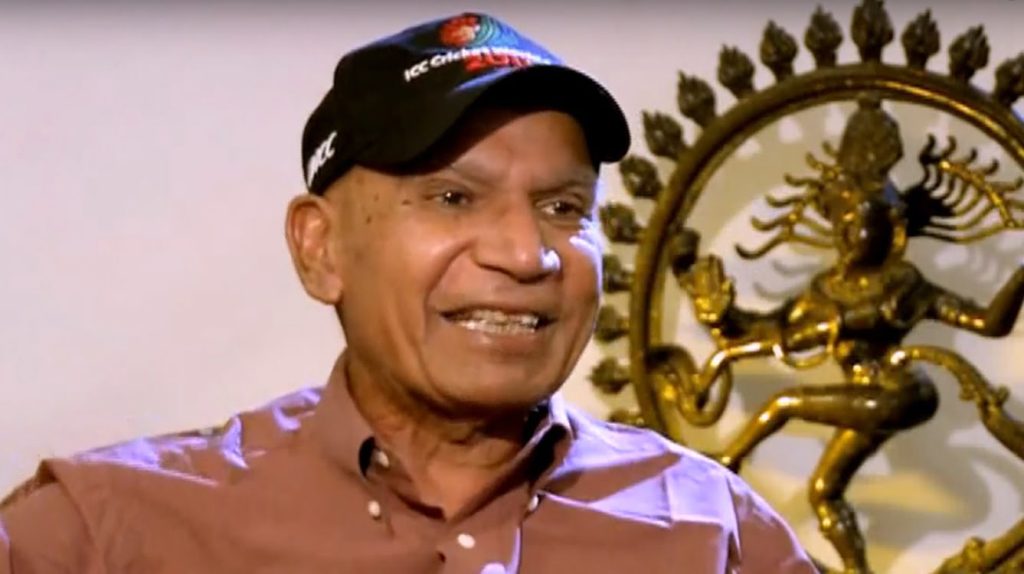 Appreciation
Pran Kumar Sharma was the pioneer of Indian comics that got popularity beyond borders. Over 30 different newspapers and periodicals in India have published his comic strips. International Museum of Cartoon Arts, USA, has acquired two episodes of Chacha Chaudhary. For his contribution to the Indian Comics Industry, he was awarded the 'People of the Year Award' by the 'Limca Book of Records' in 1995. During early 2014 Pran was anointed the 'Walt Disney of India' by the 'World Encyclopedia of Comics'. In 2001 he was awarded the 'Lifetime Achievement Award' by the Indian Institute of Cartoonist.
Over the period of over five decades, Pran Kumar Sharma entertained the Indian people as well as comic lovers in many other countries with his simple style of art and unadulterated sense of humor. He created a family of characters that could be easily related to real-life people. That's how he himself became a superhero to the readers without giving any superpower to his characters.
Read in Bengali: প্রাণ কুমার শর্মা: ভারতীয় কমিক্সের যুগান্তকারী স্রষ্টা