There's hardly a childhood that was exposed to television and not faced with, at least once, the ever-enchanting character in the form of a mouse named Mickey Mouse- ever since the character started its journey. Mickey is the most common way, among many others, through which Walt Disney- the visionary cartoonist– has touched our childhood with the lasting effect of a lifetime. It will not be an exaggeration to say that there is no human being in this world who knows Mickey and doesn't have a smile on the face seeing the character, even during the most stressful situation of life at his/her 30's or 40's or beyond.
But how much do we really know how Mickey came to be or rather, how the world of Walt Disney became what it is today? Well, thanks to the movie 'Saving Mr. Banks', for which many of us now know that Mr. Walt Disney was many things, but not a practical business person and his empire of fairytales has gone through the rough patches quite a few times.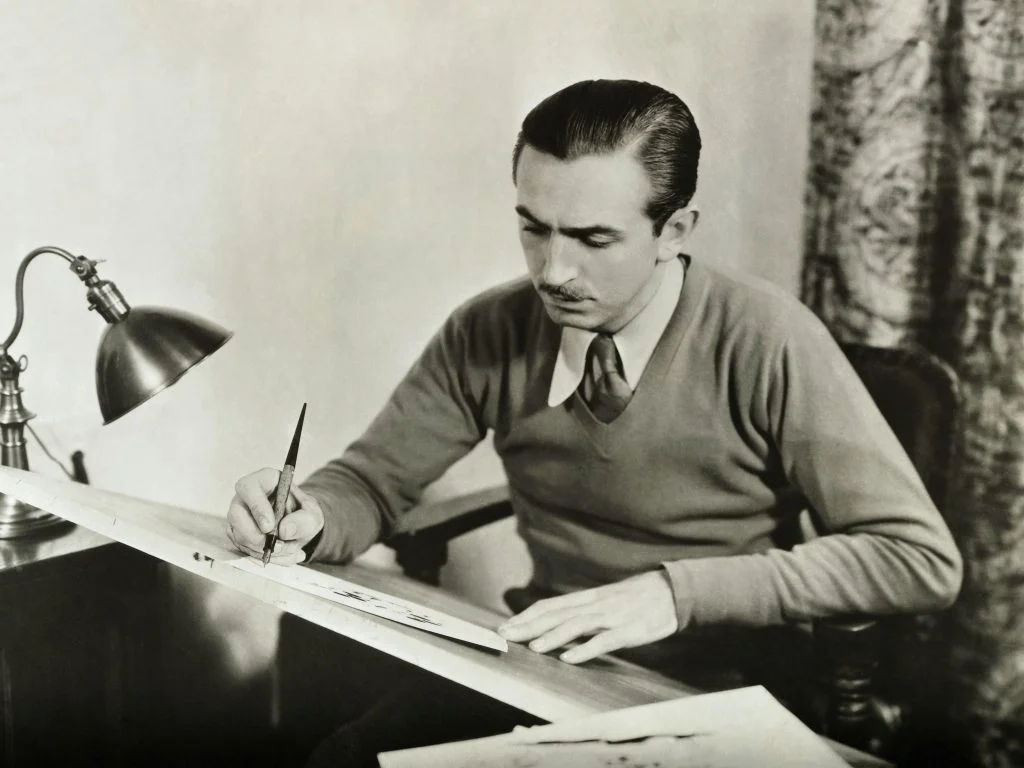 Morning Shows the Day
Walt Disney was born as Walter Elias Disney on December 05, 1901, in Chicago, Illinois and died on December 15, 1966, in Los Angeles, California. His father Elias Disney was a carpenter, farmer and building contractor and his mother Flora Call was a public school teacher. He was the fourth son of his parents.
At a very, very young age of Walt, his family moved to a farm near a typical small Midwestern town at Marceline, Missouri. This very town was the model behind Main Street, USA of Disneyland. In this very place, Walt's enthusiasm in painting & drawing was expressed for the first time with watercolors and crayons when he began schooling there.
Read also: Why Disney Princess Fails Modern Feminism?
Walt wasn't very different from his father in terms of restless, compulsive attitude. The family soon moved to Kansas City from Marceline where his father bought a morning newspaper and had his young sons assist him in the delivery process. Here, young Walt started studying cartooning with a correspondence school. Later he studied at the Kansas City Art Institute and School of Design.
The family moved back to Chicago in 1917 and here Walt joined McKinley High School. He took photographs, made drawings for the school's paper and also continued studying cartooning. From that young age, he aspired to become a cartoonist starting with landing a job at a newspaper. But his plans got interrupted during World War I in which he participated by serving as an ambulance driver for the American Red Cross performing duties in France and Germany.
He returned to Kansas City in 1919. Here he worked as an occasional draftsman and inker at commercial art studios. During this time, he met Ub Iwerks who had a great role in Walt's life beginning with the early success.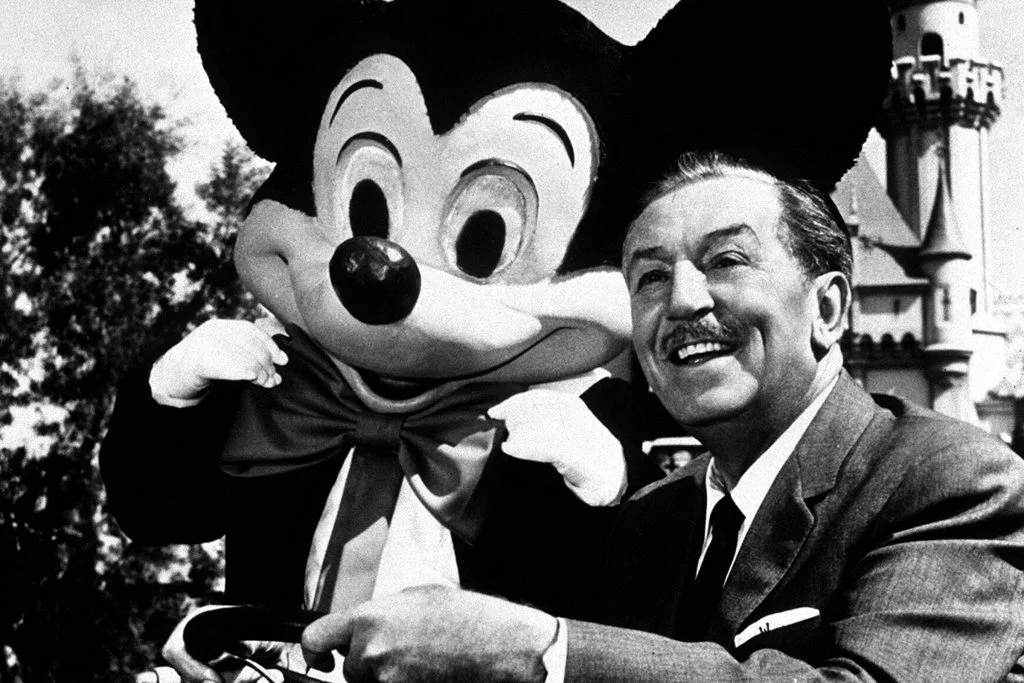 Starting off the Legendary Journey
A visionary like Walt Disney was not going to be happy or satisfied with just the works he was assigned at the beginning and so, along with Iwerks, he started on his own in 1922. The duo managed a second-hand camera and used to make 2-min animated advertisements to be sold at movie theatres.
Even before reaching the official age required to sign a contract for starting incorporation, Disney gathered some of his friends and raised some cash to form a studio called 'Laugh-o-Gram' in Kansas City. The studio made short stories based on fairytales. One of the most mentionable works of this studio was the production of 'Alice in Cartoonland' a series of 7-min films of fairytales combining both live-action and animation.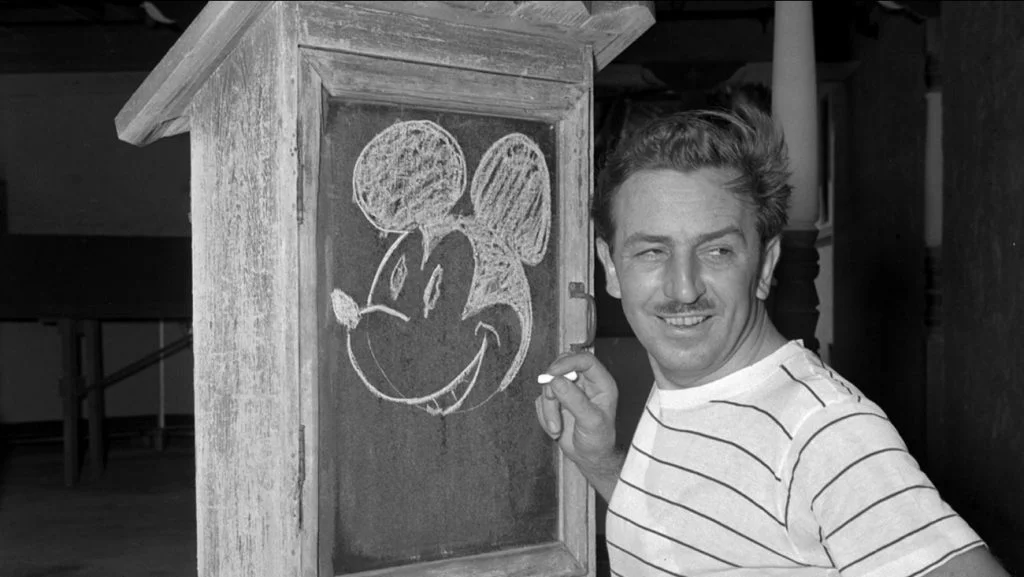 But Disney's lack of enough practical approach towards business had him & his partners cheated by a New York distributor causing the company to bankruptcy in 1923. After that, at 21, Disney moved to California and pursue a career as a cinematographer. There he received enormous success for the first Alice film and this was the turning point of his career when he, along with his brother Roy, reopened the business in Hollywood.
Roy remained a lifelong partner and saved the business many times when being brilliant at creativity or being a visionary wasn't serving enough. Iwerks was also on board, helping with the drawings. Together they introduced a new character- Oswald the Lucky Rabbit. This time each of the films was contracted to be distributed at $1,500.
The arrival of Mickey, Donald, and the Others
The world of movies was about to step into the big transition of sound in the motion picture. But even before that in 1927, Disney and Iwerks experimented with yet another new character- an energetic, cheerful and iconic mouse named Mickey who later won, and is still winning, hearts all over the world.
Although Disney was not that into making money, he was farsighted as a cartoonist and when he realized the possibilities of making animation films with voices and music, he made the third Mickey Mouse movie named 'Steamboat Willie' in 1928 and it was a sensation from the beginning. Mickey and his girlfriend Minnie received very fast popularity among the audience because of having speech, skills, and human-like personality traits. Disney himself voiced Mickey till 1947.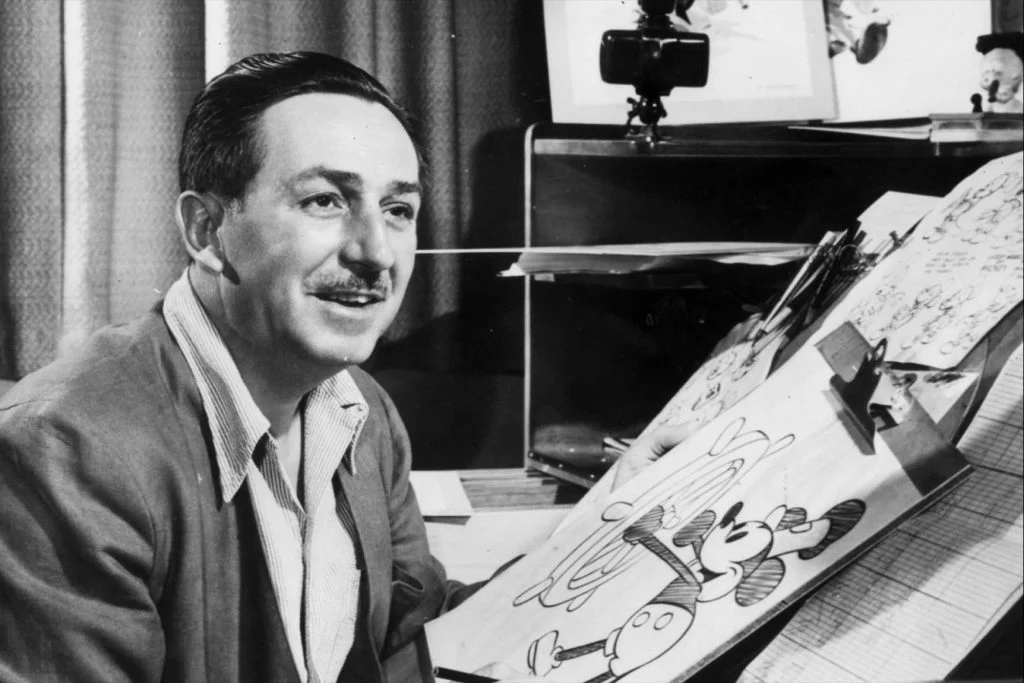 Donald Duck and the dogs Pluto and Goofy were created after the enormous success Disney experienced with Mickey. During the great depression of 1933, he produced the highly popular short film 'Three Little Pigs' which inspired the people to stay positive during the time of crisis with its song 'Who's afraid of the big bad wolf?'. Disney chose the 30's for giving all his efforts to take his creations to all the people all over the world and this worked magic for his company making money despite the depression.
By this time his company hired a group of young cartoonists and Iwerks was in-charge of this young team. The Academy Award-winning Silly Symphonies film Flowers and Trees, released in1932, was given colors in it. On the other hand, Roy produced merchandise- watches, dolls, shirts, and tops- for sale, with Mickey Mouse and Donald Duck. The company was enjoying good financial time. The feature-length film 'Snow White and the Seven Dwarfs' was released in 1937- a mammoth task that was started in 1934 and required a huge deal of coordination and staffing. Slowly, the empire of Disney Studio produced many entertaining films with animated characters and with real actors in stories based on fairy tales and also in other genres.
Disneyland
The world of the dream for any child and adult alike, Disneyland, bears a lot of Walt Disney's nostalgic emotions and fantasy in its design and construction. It was under planning by Disney in the 1950s and was opened in 1955. This huge amusement park, situated near Los Angeles, became one of the most popular tourist attractions throughout the world. A second one near Orlando, Florida was under construction during the time his death and was opened in 1971.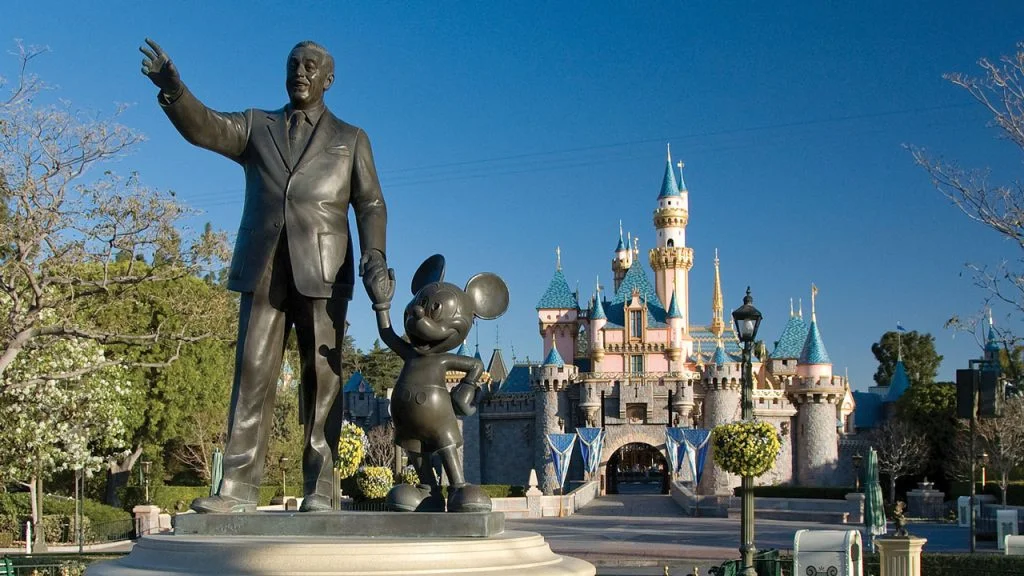 Walt Disney was not meant to be a business person, he lived to create a cartoon. Throughout his life he devoted himself to create the characters that have charmed people of all ages and that was possible because of his whimsical sense of humor and an evergreen crazy mind that never stopped dreaming. His visionary self could easily foresee the outcome of having a fairy world like Disneyland, on the generations after generations, beyond his own life. He did suffer a lot financially, but that never stopped him from working for his passion and that's a life worth living.