Herge: Beyond Just Tintin; Some stories, though written with the intention to entertain the world with some fictional events, become part of our reality just like anything else. We start to believe the everyday events that happen in the characters' life, their lifestyles; we react in the same way as those characters do when we observe their encounters as if those are happening in our life. And, yet, those are just stories! One of such outstanding stories is the ones that depict the amazing adventures of a teen journalist named Tintin. But the fun fact here is, its creator Herge was more than just a comic book writer; although, there came a point in his life when the comic strip got his whole attention.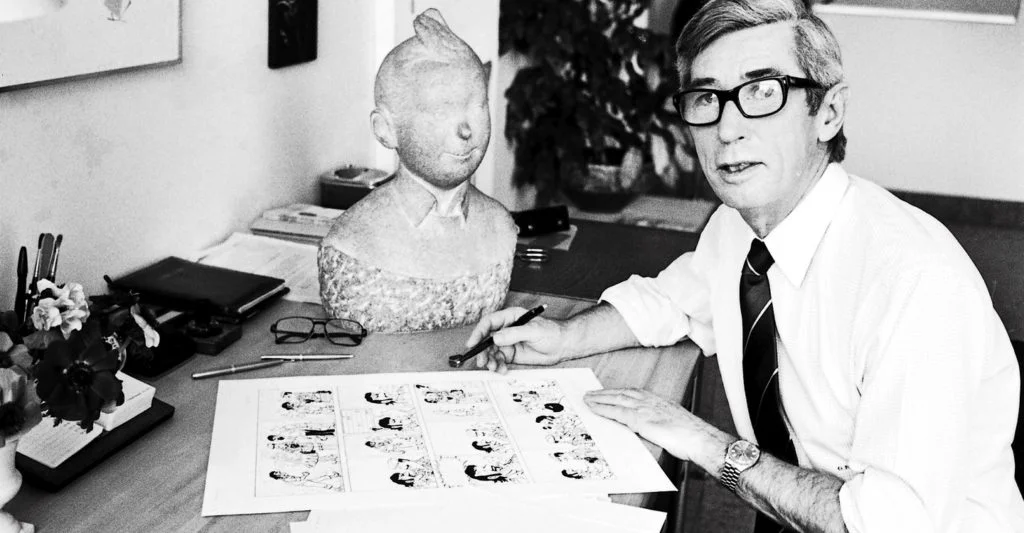 Herge Early Life
Herge- was actually a pen name adopted by Georges Prosper Remi- a Belgian cartoonist. This pen name was derived from the pronunciation of his transposed initials. He was born on 22 May 1907 in Etterbeek near Brussels, Belgium and died at the age of 76 on March 03, 1983, in Brussels. His father Alexis Remi worked at a confectionery manufacturing factory and his mother Elisabeth Dufour was a housewife.
He studied in 'Ixelles Municipal School No. 3' and here his favorite subject was drawing. He took particular interest in drawing the everyday activity of the German soldiers occupying Belgium during the time of World War I. He was enrolled in 'Saint-Boniface School' for secondary education in 1920 and here, he got his works published for the first time.
He was enrolled in Ecole Saint-Luc art school to study art & cartooning in 1925; however, he didn't find the very first lecture interesting enough to go back for a second one, ever. This unstable nature was also seen in his early career. It was like, he knew what he actually wanted but it took him some time and trying out a few options to get there finally.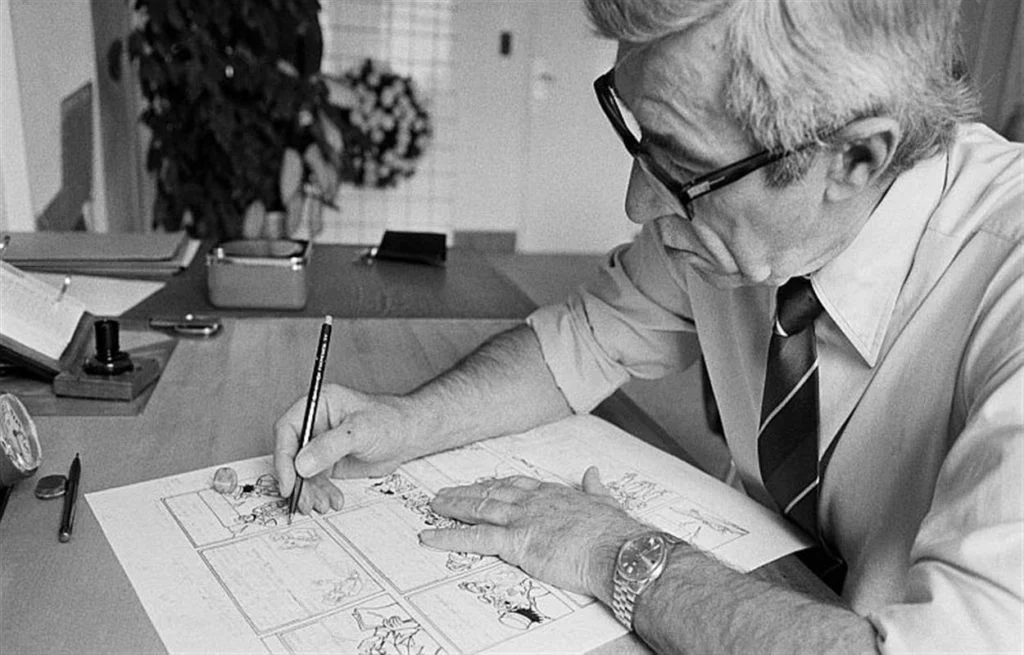 Experimenting with Works
He is regarded as the founder or father of Franco-Belgian comics known as 'Bandes Dessinées'. He created not just an iconic comic character, but also a completely unique style that inspired many other cartoonists afterward; Pierre Culliford (Smurfs) and Albert Uderzo (Asterix)- are two of those who were heavily influenced by Herge's style of 'La Ligne Claire' or 'The Clear Line'. In this format of creating a cartoon- a character or an object- a single line is used instead of multiple strokes.
But his beginning as a professional didn't start as smoothly. One thing was for sure that he wanted to draw and be into something to do with art- all along with his life. He wanted to work as a cartoonist at the newspaper 'The Twentieth Century', but got appointed in the subscription division instead. Naturally, the job was boring for his creative enthusiasm. So he left it for joining the army. But he didn't like it there either, and again, left.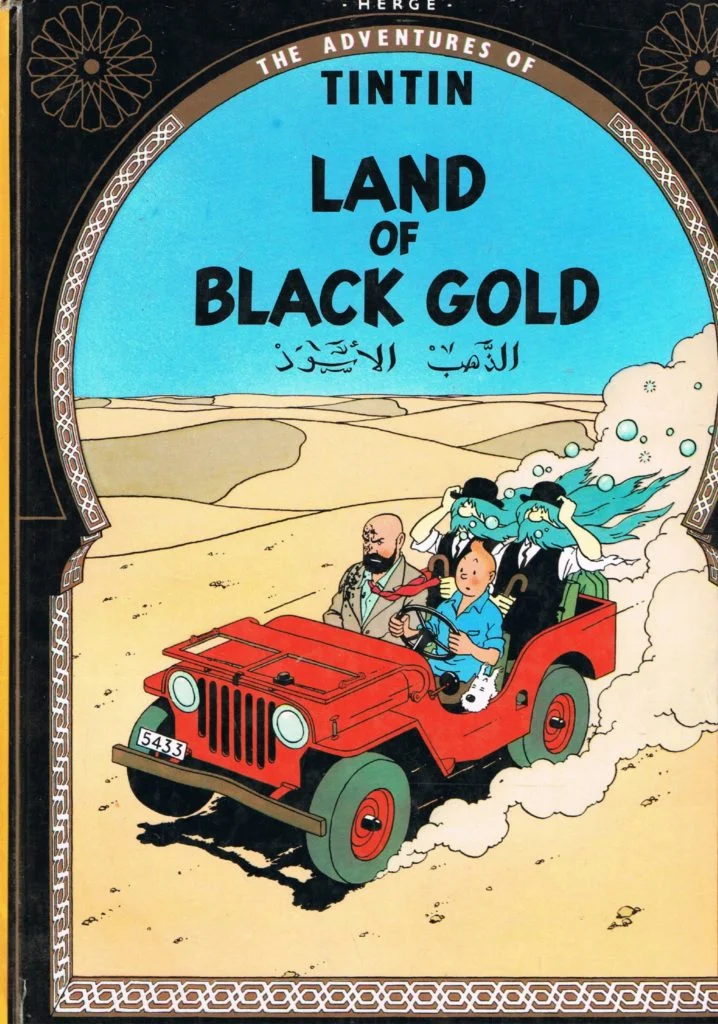 Beginning in the Right Direction
'Totor, de la Patrouille des Hannetons' (Totor of the June Bug Patrol), for Le Boy-Scout Belge (The Belgian Boy Scout), – published in 1926, was his first-ever work in the world of comic strips. Herge was only 19 years old at that time. The comic strip ran for 3 years, though it wasn't very regularly published. He then joined the newspaper 'Le Vingtieme Siecle' as a photographer and cartoonist.
1929 was the year when Herge created his iconic character Tintin. It was published in the weekly feature magazine 'Le Petit Vingtieme' of the newspaper he was working for. The first comic strip of Tintin was titled 'Tintin in the Land of Soviets'. Tintin got a huge popularity and this inspired Herge to create a second comic strip called 'Quick & Flupke'- based on the activities of two Belgian street children. Over the next 10 years, many comic strips were created in the Tintin series.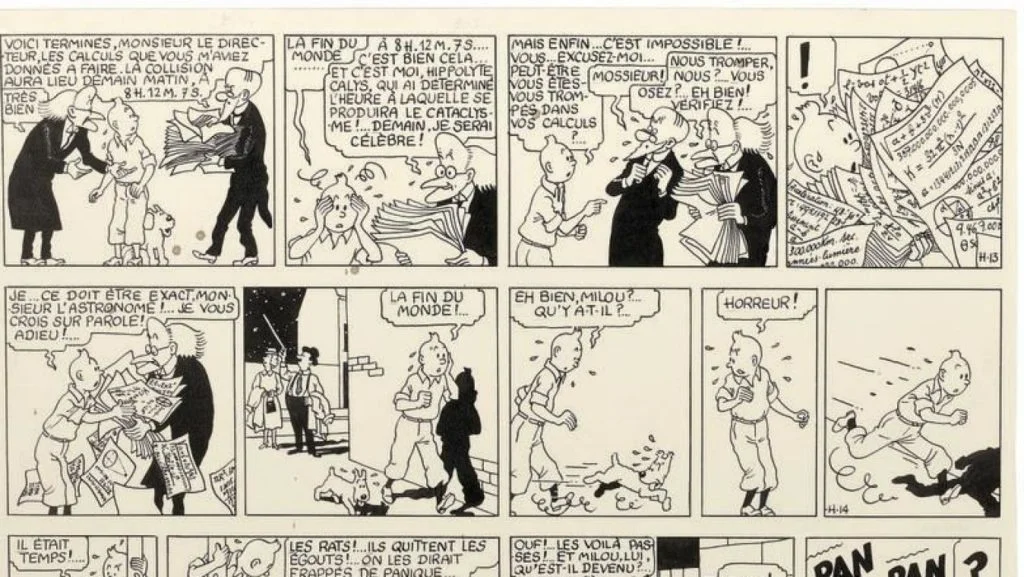 After 1939, Herge joined the newspaper 'Le Soir' and continued publishing of Tintin comic strips. Along with Edgar P. Jacobs, five years later, he produced 'The Seven Crystal Balls' of the series; on the other hand, two years before this, he started another popular comic strip titled 'The Adventures of Jo, Zette and Jocko'. Even after World War II ended, the popularity of Tintin didn't decrease a bit and Herge kept on publishing successfully; and though Le Soir was out of business, he kept on working in collaboration with his former colleagues. It's important to be mentioned here that he was accused of being Nazi, even after the war ended and was jailed for it for a day.
In 1950 'Herge Studios' was established that used to look after the varied projects Herge was involved in. Over the period of the next ten years, while producing Tintin, he also took a keen interest in painting; but like the other works at the beginning of his professional life, this too was a short-lived one.
At the beginning of his professional life, creating cartoons was not his primary work; rather, he was more focused on creating an advertisement with graphic designs. Although there's hardly any similarity in these two types of works, there was one common thing in the working style Herge maintained in both cases- the clear line. He created the cover of 'Le Tente'- the Belgian camping club's official newsletter- with merely a dozen strokes. That was a great example of the style followed in the method of clear line.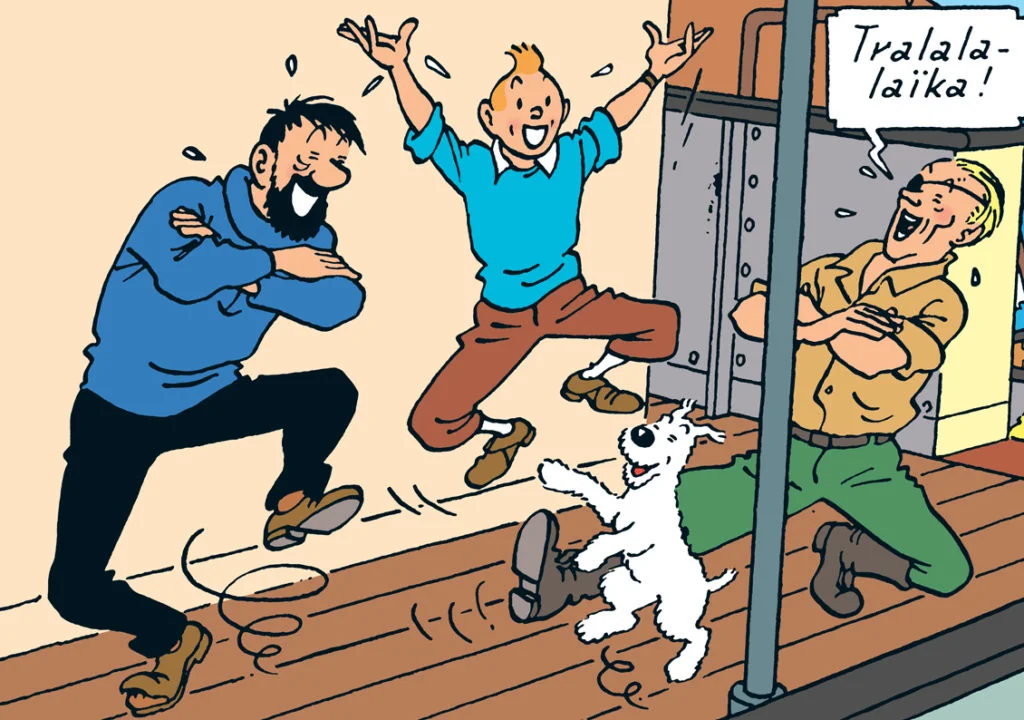 World of Tintin
In September 1946, Herge produced the first issue of Tintin Magazine. Tintin is the story of a teen journalist and his adventures around the world. The boy was given a consistent look of a signature blond quiff and wearing plus fours- that remained the same over the years. The comic series was published for 50 years from its beginning in 23 albums and was sold 70 million copies in about 30 languages across the globe.
The first comic strip was published in an album some years later than it was published in the newspaper. 'The Black Island' was the first-ever Tintin comic to get translated in English in 1958. Although Tintin was seen visiting many countries throughout the world, its creator Herge was hardly seen outside his homeland Brussels. The stories were filled with adventure and danger, but those were not violent at all. The gentle & subtle humor in the context of eventful plots captured the interest of children very quickly, creating a lasting impression.
When the Asterix movies came out to be successful, Herge allowed two of the Tintin stories to be produced as feature films. 'Tintin and the Temple of the Sun' were the first ones to be displayed on the big screen in 1969 and three years later in 1972, the second one titled 'Tintin and the Lake of Sharks' was released.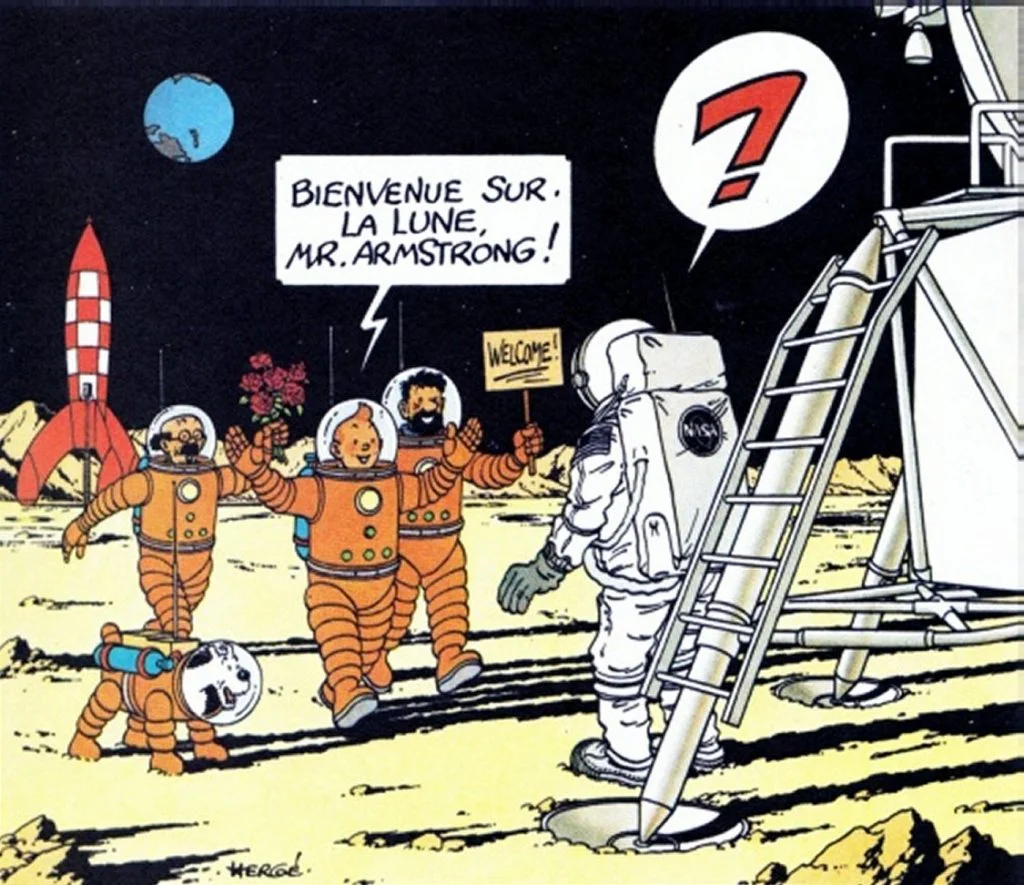 Later Life
Herge didn't have any children from either of his two marriages for he became sterile due to being exposed to radiation treatment. He suffered from bone marrow cancer for four years before breathing his last in 1983. In 2009, a museum was opened dedicated to the works of Herge in Louvain-la-Neuve, Belgium. It was designed by French architect Christian de Portzamparc.
Through his colorful professional life, Herge proved that it's okay to not start in the right direction and making a few wrong choices; or else, it will never be possible to find out one's right potential and the right way to utilize that potential in order to achieve the optimal success. His life went through various phases in terms of socio-political environment and yet, he kept on showing consistency in his works when he found the right way.