Charles Addams: Father of Macabre Humor; The word 'macabre' itself ruins all kind of humor or entertainment for anyone with a straight & healthy mind. Now, if macabre becomes the root of humor, that too in a cartoon show- everyone will question the mental state of the creator. This is exactly what happened with the legendary cartoonist, and also the father of macabre humor, Charles Addams. It's very hard for people who didn't know him personally, to believe that he was of a perfectly healthy mental state- only that he was a genius in its truest form.
Charles Addams created 'Addams Family'- initially a cartoon published in the New Yorker, it also appeared in two long-running television series, two animated cartoon shows, three Hollywood movies, and even a Broadway Musical.
[lwptoc]
Charles Addams Early Life
Charles Samuel Addams was born on January 7, 1912, in Westfield, New Jersey and died on September 29, 1988, in New York City, New York. His cartooning talent, with its own touch of weird eccentricity, was expressed at a young age. He was always inspired by his- architect turned piano company's manager- father Charles Huey Addams, to draw. His mother's name was Grace M. Spear.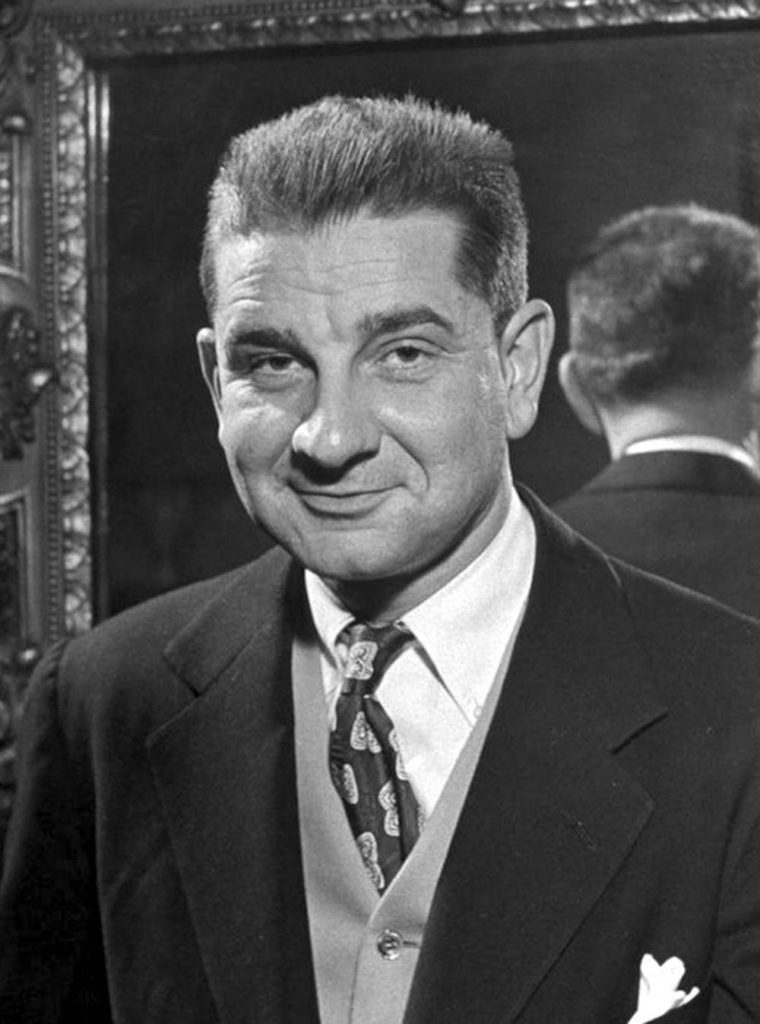 He was a really notorious mischief-maker in his childhood but did have his days. He got caught while breaking into a house in his childhood neighborhood in Dudley Avenue, Westfield. A chalk-drawn skeleton was found on the wall of the 2nd floor of the garage situated behind the main building of that house and needless to say, it's believed to be one of Addams' art pieces. The more interesting fact is that the very house is also believed to be the inspiration behind his Addams Family Mansion.
He went to Westfield High School where he was called 'Chill' by his friends. He drew cartoons for the school's literary magazine Weathervane and obviously those cartoons had something to do with macabre aspect e.g. tombstone, coffins, skeletons, etc. After high school, he switched between a few institutions between 1929 and 1932, including Colgate University & University of Pennsylvania and finally, got enrolled in the Grand Central School of Art in New York City- one year at each. The 'School of Art' at the University of Pennsylvania is named after Addams and, it also has a masterpiece by Addams himself depicting his very own 'Addams Family', at the front.
Early Career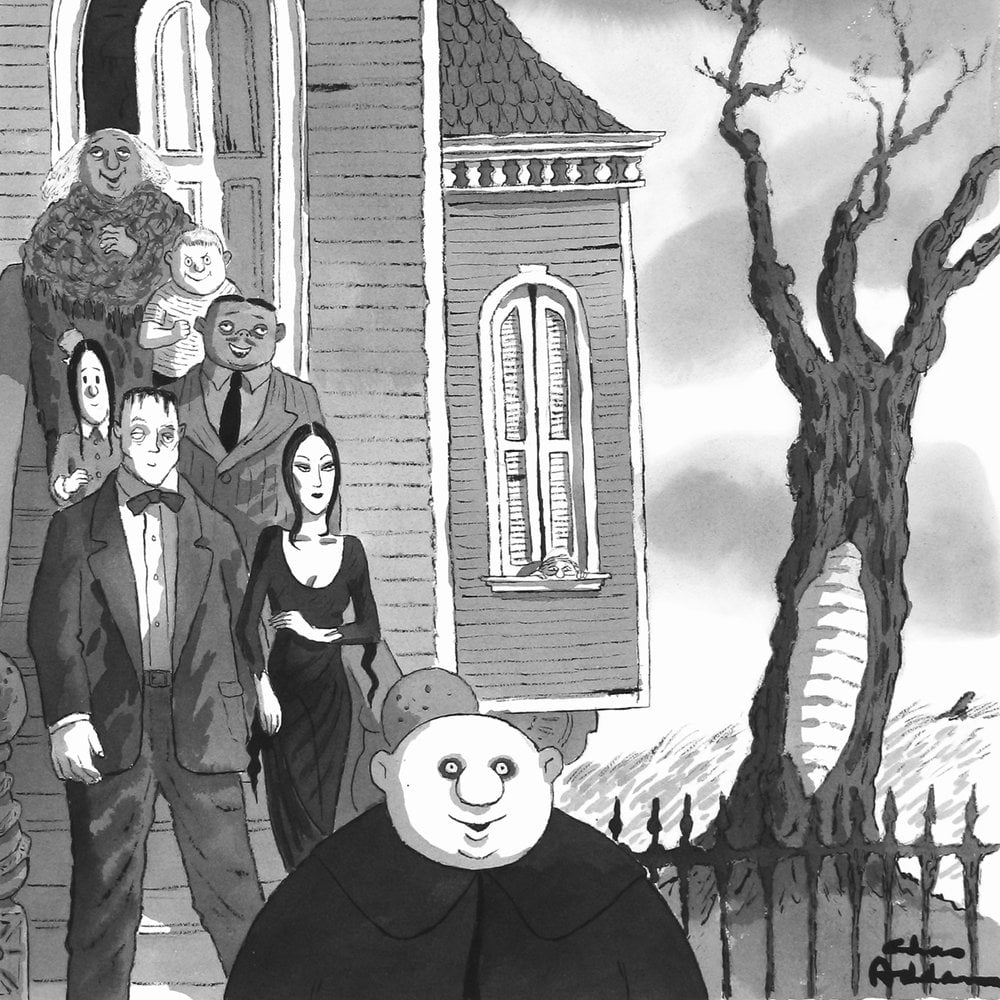 After college, he joined MacFadden Publications and worked at the detective pulp magazine 'True Detective's layout department. His job was to clean up blood and make the wounds look less gruesome on the dead bodies. After that, he worked as a freelance cartoonist for a long time at New Yorker from 1935. Addams kept on sending regular works to New Yorker after his first work got published in the magazine. He worked for it for 53 long years, till the year he died.
His macabre humor had a great impact on the audience of all ages from its very beginning and it boosted the magazine's sales too. This increased his earnings as well, so much that he could finally leave his $15-a-week job at the detective magazine; yet he kept on working at the New Yorker as a freelancer for the first 5 years. It was his cartoon of a downhill skier that impressed the newspaper so much that he was called aboard to join as a full-time contributor.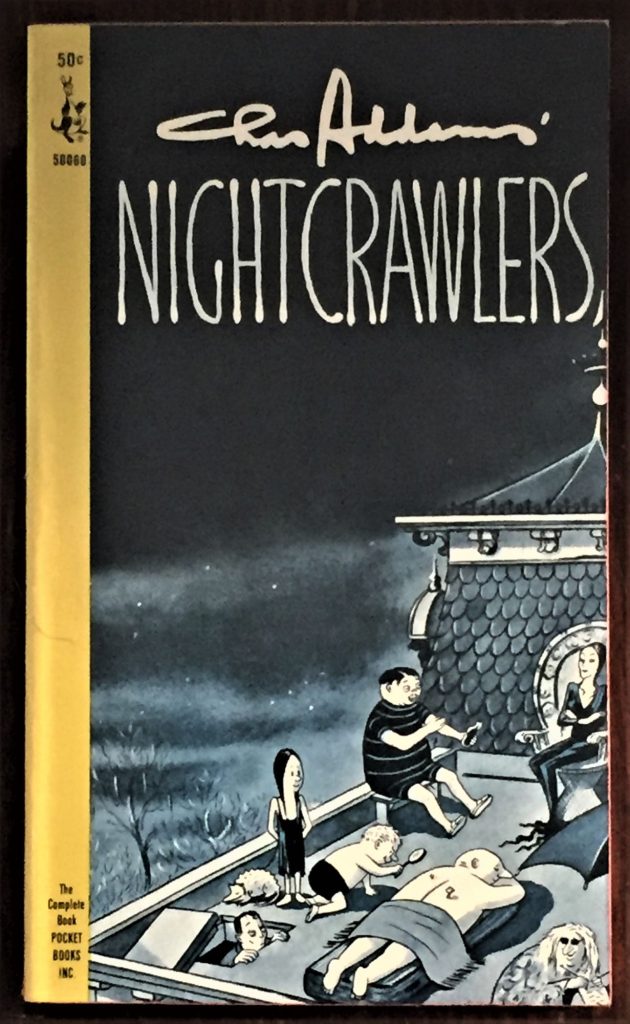 Unlike many of his contemporary artists, he managed to stay in New York during World War II. This was made possible because he was involved in making animated military training films at Signal Corps Photographic Center. Addams started developing the characters of 'Addams Family' since 1938 when the series first appeared in New Yorker; however, he didn't introduce them in a full-fledged manner, with distinct personalities, until 1964 when it appeared as a new television series 'The Addams Family'. In between these years, he continued working at the New Yorker, Collier's, and TV Guide. His greatest talent was in telling engaging stories with just a single image.
Addams Family
"Congratulations! It's a baby!"
This statement itself is a testament of the whole essence of Addams Family put together in one line.
In 1942, Addams married Barbara Jean Day. She was his model and she inspired the character of Morticia Addams, the female lead of the Addams Family, the mother, and she is always seen in a slinky black dress. Not only the first one, the latter two wives of Addams- Barbara Barb (a lawyer) and Marilyn Matthews Miller- also looked like Morticia. Addams found Morticia to be his idol.
Other characters of this oddball family include husband Gomez, Lurch the butler, Grandma Frump, Uncle Fester and the children Pugsley (nine years old who is more of a trouble maker) & Wednesday (six years old and has six toes on one foot). Then there was Cousin It (long-haired little person) and Thing (walking squeaky, disembodied hand) – neither of these two characters was ever featured in the drawings, was only seen first in the TV series produced in 1964. Before that in 1956, Addams drew a cartoon strip 'Out of This World' for the syndicate, that strip was an early presentation of The Addams Family.
No matter how bizarre the family is due to its members' morbid nature, it is one closely-connected family. The husband-wife duo Morticia & Gomez is devoted to each other and protective about their children and the extended family. The children Pugsley and Wednesday express a murderous sibling fight, however, they never really kill each other.
The TV show was produced by David Levi. It was a successful production and within no time, the characters became part of people's everyday life. Eventually, 2 feature films were made from the television show in 1991 and 1994.
But a catch here is that William Shawn- the then editor of New Yorker was extremely unhappy with the tacky production of the television series and he declared to not publish Addams' works anymore. Thankfully, the next editor had a different taste and removed the ban and Addams got to publish his works at the magazine till 1988- the last year of his life.
Eccentric Personal Life of Charles Addams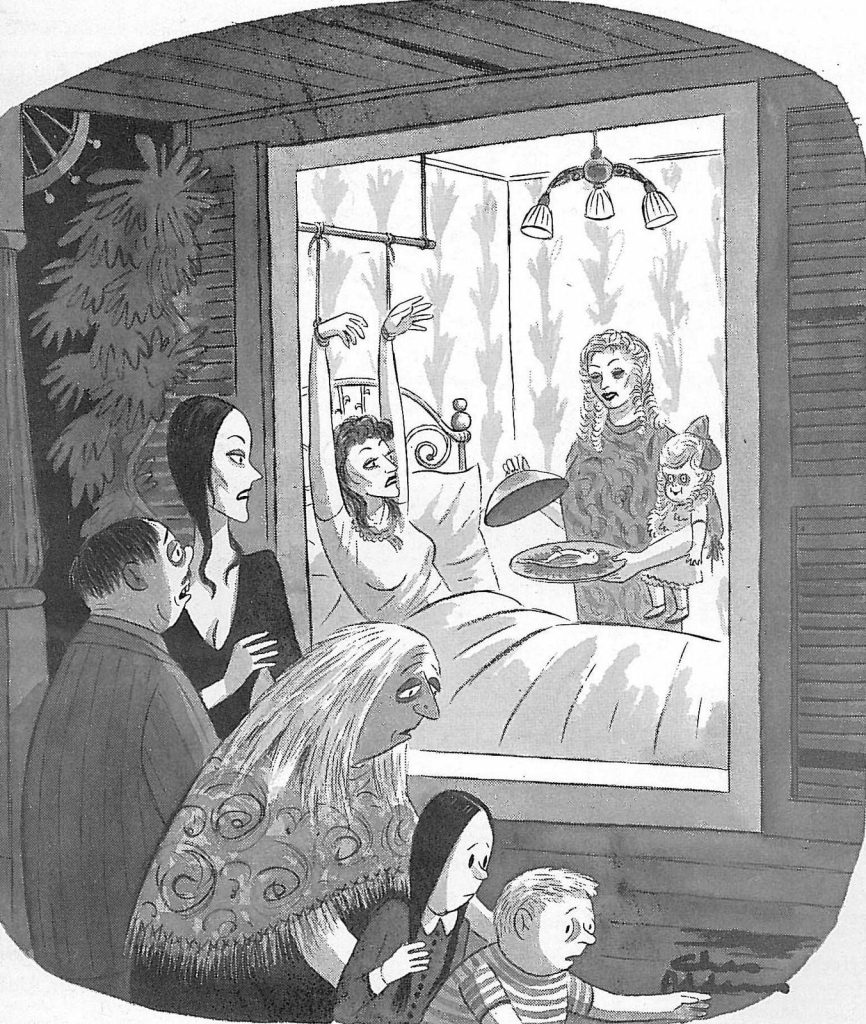 "He's always been a car buff, so it was a nice way to go"
Marilyn Matthews Miller, The New York Times
Charles Addams died of a heart attack on September 29, 1988, in his own car. His third wife Marilyn made the above-stated remark upon his death. This is enough of an example of how unusually unique the couple was, the majority of the credit for which must go to Addams himself. Point to be noted here is that the couple got married in Marilyn's pet cemetery. In another case, he signed his name as 'Chas Addams' in all his works throughout the more than 60 years long career.
"Just a matter of design, it looks better than writing out 'Charles'."
Although he was a huge fan of morbid and macabre staff, in person, he was a very gentle, relaxed and very happy person who's loud laughter became a signature of his personality. Quite a remarkable distinction to his otherwise nature though, but he was actually a claustrophobic and was terribly scared of snakes.
Charles Addams made 'goth' a popular trend through his creation of Addams Family, long before it was adapted into the mainstream. He was provided with 'Yale Humor Award' in 1954. Director Alfred Hitchcock featured an Addamsesque home for the psychopath Norman Bates in his movie 'Psycho' released in 1960.