How to Draw a Santa Face, Easy Tutorial, 4 Steps, Tutorial by Dawn Darko, United States
Draw a Santa Face
[lwptoc hideItems="1″]
STEP 1.
Okay, everyone, let's start this first step by drawing out a medium-sized egg-shaped circle for the shape of his face. You will then add the facial guidelines as well as the curly line for his hat. Add a circle at the tip of the line for the puffball and then draw two clouds like eyebrow lines. You will then give this face around looking nose before you leave.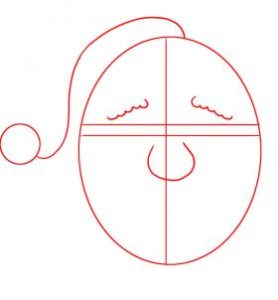 STEP 2.
In this next step, you will thicken the shape of the cloud-like eyebrows and then give him a mustache and beard that tapers into a point. Once that is done you are ready to move to the next step.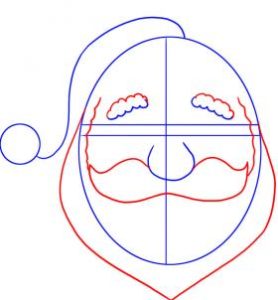 STEP 3.
This is your last drawing step and all you will have to do is draw out the shape of Santa's hat including the front fold. You will then color in the shapes of his beady looking eyes and draw him out a friendly mouth smile. Erase all the guidelines and shapes that you drew in step one.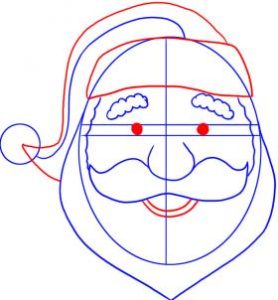 STEP 4.
This is what your finished drawing of Santa should look like when you are done. All you have to do now is just color him in. I hope you had a bunch of fun learning how to draw a cartoon Santa face step by step. This was an easy tutorial, right?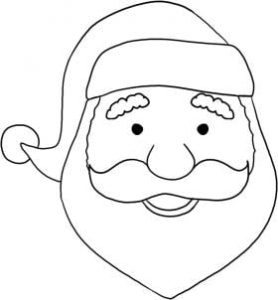 Learn more: