Junji Ito: Enchanting Horror Manga Creator for 30 years
Female makeup, on a general day, has been criticized and mocked throughout the world in different ways. On the other hand, feminists around the world have done and said so much in order to make every woman feel secure and confident in her own skin, yet the line at the plastic surgeon's is nowhere near decreasing in size. And all of a sudden comes a character that is so not happy about her own appearance that she wants to be killed by men she lured in the first place and then, takes a rebirth. Added to that, she prefers the murder of herself to be as gruesome as possible. Sounds creepy, right? But that's exactly what has been shown in one of the extremely popular horror manga series created by the Japanese Manga artist Junji Ito. That creepy character is named Tomie, one of Ito's most appreciated works ever.
Junji Ito has been a top-ranked name in the genre of Horror Manga around the world. He has been creating these stories and characters which have entertained the readers for the last 30 years and beyond; albeit, giving them sleepless nights. But has Ito himself had any such sleepless nights in his childhood? And, what brought him to this genre of art & literature? How did it all get started? And, what's in store for the future? Let's find out.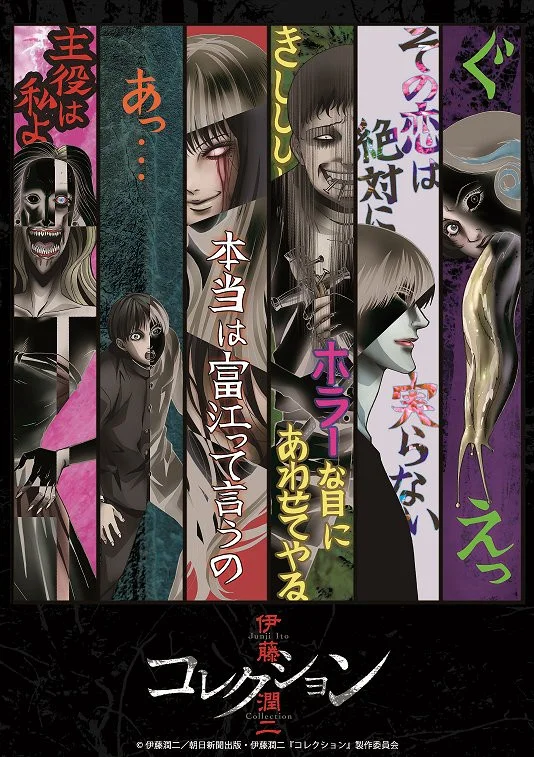 As a kid of 4 or 5 years, Ito used to read the horror manga that his sisters read, by Kazuo Umezu and Shinichi Koga, published in magazines. Junji Ito was not exactly scared of those and actually, found them intriguing. The TV shows where haunted houses or spirits were shown, however, were the ones those scared him; so much that even going to the bathroom down an underground tunnel of his home was impossible by himself, and also for the fact that the bathroom had spider crickets with really long legs. Apparently, fear brought out the best of his creativity and established him in the genre of horror manga.
It has always been a fan of Umezu and his first break came by this very artist; well, in away. The newly published magazine 'Gekka Halloween' announced a call for submission of horror short stories with an award, to be given to the winner, named 'Umezu Award' in 1987. Ito grew up with Umezu's works and it was only obvious that he would give this a shot and so he did with a short story at the age of twenty-four. Needless to mention Ito received that award and along with that a permanent position in the magazine to keep on writing short stories, which he continued doing for the next thirteen years. Besides Tomie, Ito's other works of short stand-alone stories include Souichi, Dying Young, Hair in The Attic, The Hanging Balloons, Long Dream, etc. His full-length series is Uzumaki and Gyo.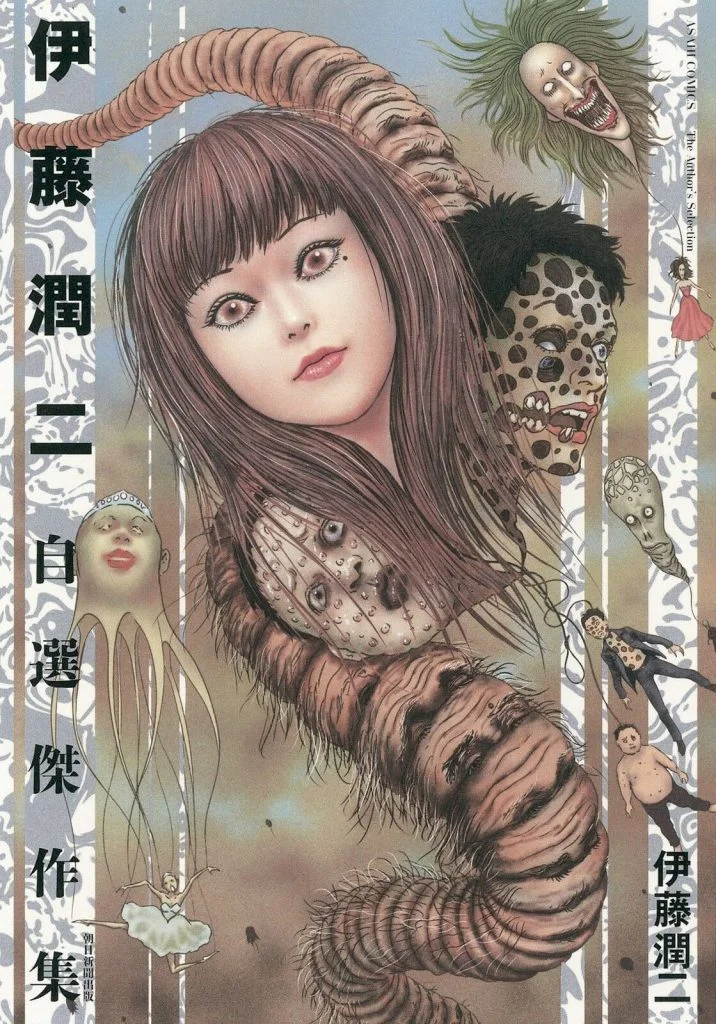 Over the span of thirty years, Tomie and Souichi have been Ito's most influential characters appearing in the '80s and '90s respectively. Tomie has been created in three full volumes of short stories from the '80s till 2000. It has been adapted into eight films from 1998 – 2011. On the other hand, 'Souichi's Journal of Delights' was the series featuring short stories, centered on the named character. These two characters have been the reflection of Ito's fascination with feminine beauty and his own experience with the genre from his childhood.
The full-length story series Uzumaki appeared in 1998. All the stories of this series are interlinked and it also features a lead character. It was featured in a weekly manga magazine and was released in the west in 2001 by Viz Media. This critically acclaimed series was nominated for the Eisner Award in 2003. Uzumaki was also adapted into a film in 2000 and even was spawned into a game called 'Uzumaki: Noroi Simulation' by Bandai for the WonderSwan; however, the game did not receive expected appreciation from the target audience. Ito's second full-length series Gyo was released in 2001. This too received critical appreciation and was popular enough; however, it did not match that of the earlier works in terms of audience appreciation. After that, Ito has been focusing more on short stories in the last few years. Ito's other films include 'The Hanging Balloons' (2001) and 'Gyo: The Fish Attack' (2012).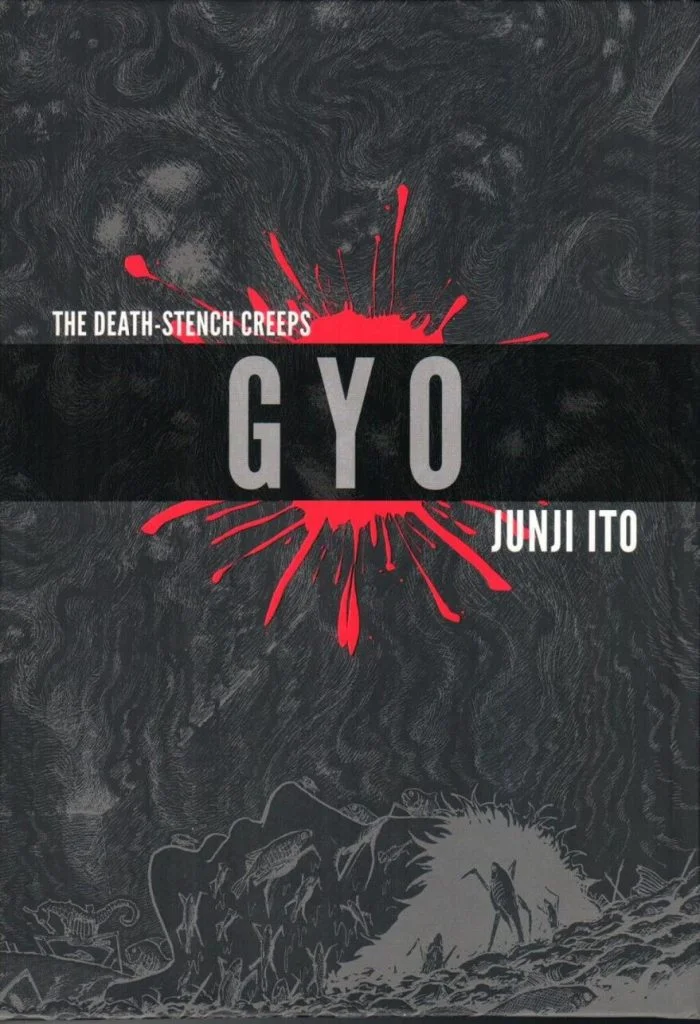 In early 2018 a collection of Ito's works have been published in an anime series named 'Junji Ito: Collection'. Although, the creator himself has found that many stories have been presented in a better way in this animation work than the original one; fans have mixed responses. This animated series has been said to be Ito's most ambitious work to date. This was also made in different languages and this very fact has been reasoned by many critics behind the less than expected success of the work, for the western audience who got to see Ito's work for the first time through this animated series, were confused about the type of horror being portrayed in it.
Read also: Guillermo Mordillo
To commemorate Ito's 30th year in the genre of creating horror manga, an art book named 'Igyo Sekai' (Grotesque World) has been released and this too was available in multiple languages. Although, in the beginning, the plan was to incorporate all of Ito's works into this art book, due to the impossibility of putting all his works of 30 years in one book, only the original works were finally selected to be put together in it. Ito himself created the illustration work for the cover of this art book.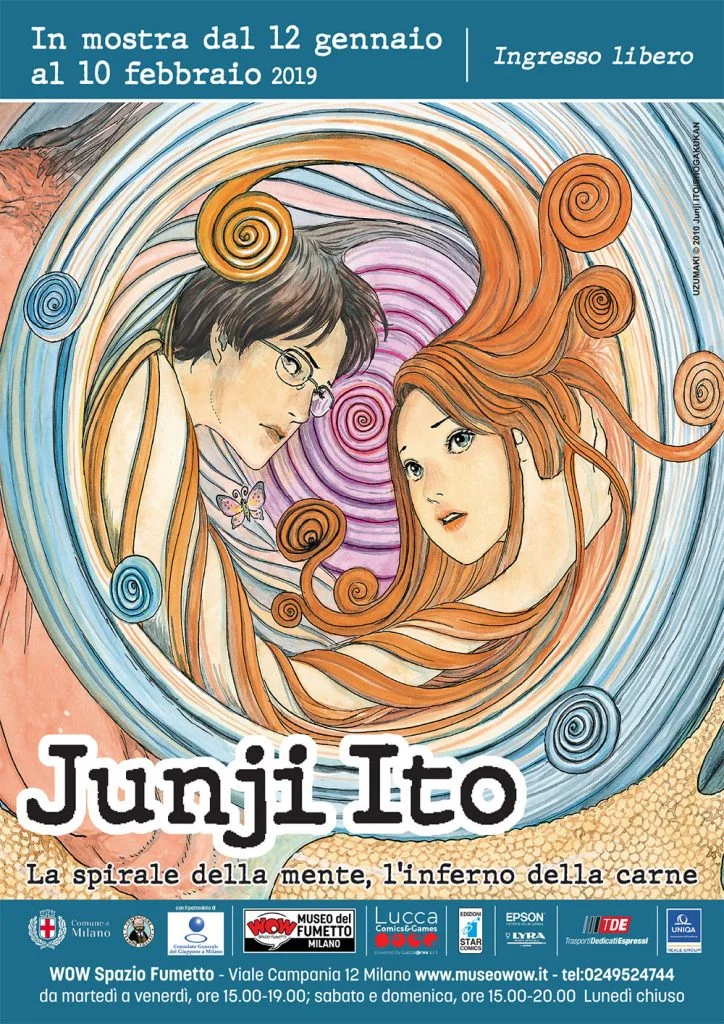 Short stories, full-length series, movies, games, animated series, art book- Junji Ito's 30 years in the sector have been filled with varieties and many achievements. Childhood fascination and experiences turned into a career is like a dream come true for everyone in this world, only a few are lucky enough to actually experience it. It is surely one of those lucky people. Junji Ito doesn't have much in his future plans though, he doesn't plan for long term projects; rather, he wishes to continue creating more short stories. Another thing he wishes to continue working with is the illustration works that is yet another genre of art. Now it's only a matter of time to see whether he manages to enchant the entire world with his new works in this genre as well.
Read in Bengali: জুঞ্জি ইতো: ৩০ বছের ধরে হরর ম্যাঙ্গা'র এক অনবদ্য স্রষ্টা