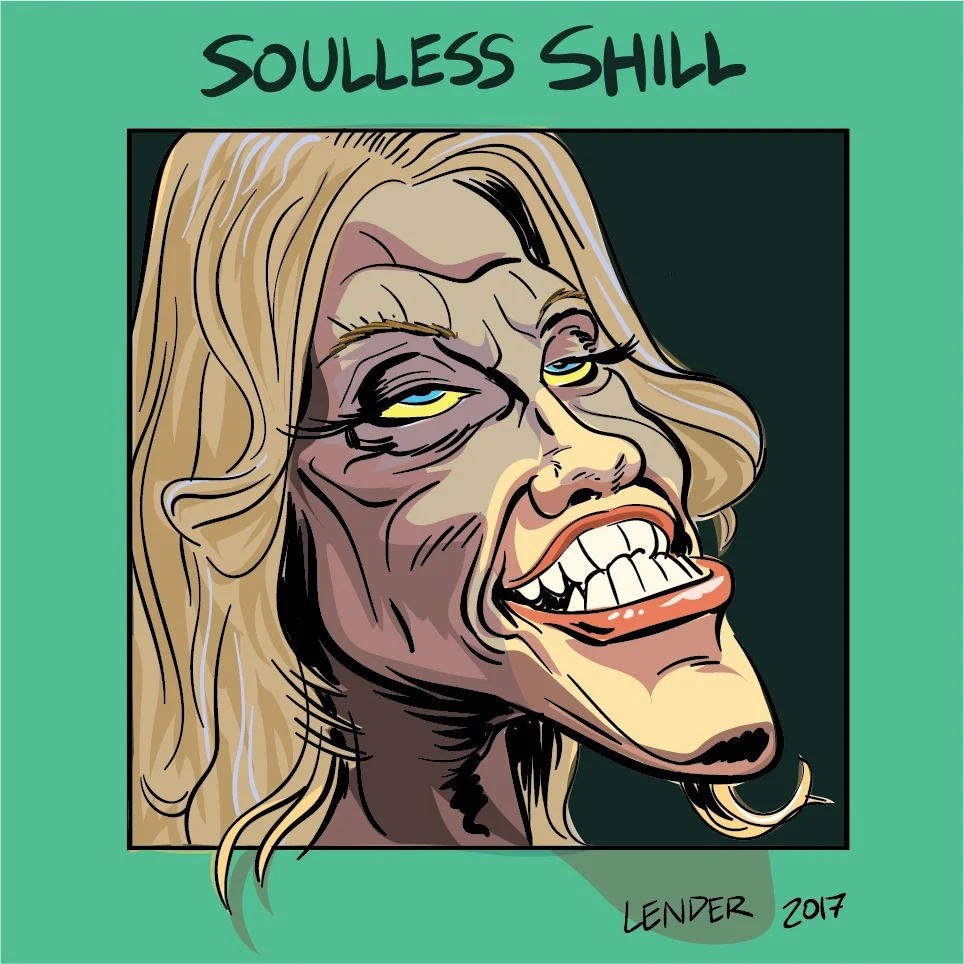 Kellyanne Conway Caricature. Done in Illustrator. One of a small series of Trump's White House Goons I did back when I could still laugh about them.
About Kellyanne Conway
Kellyanne Elizabeth Conway is an American pollster, political consultant, and pundit who serves as counselor to the president in the administration of U.S. President Donald Trump.