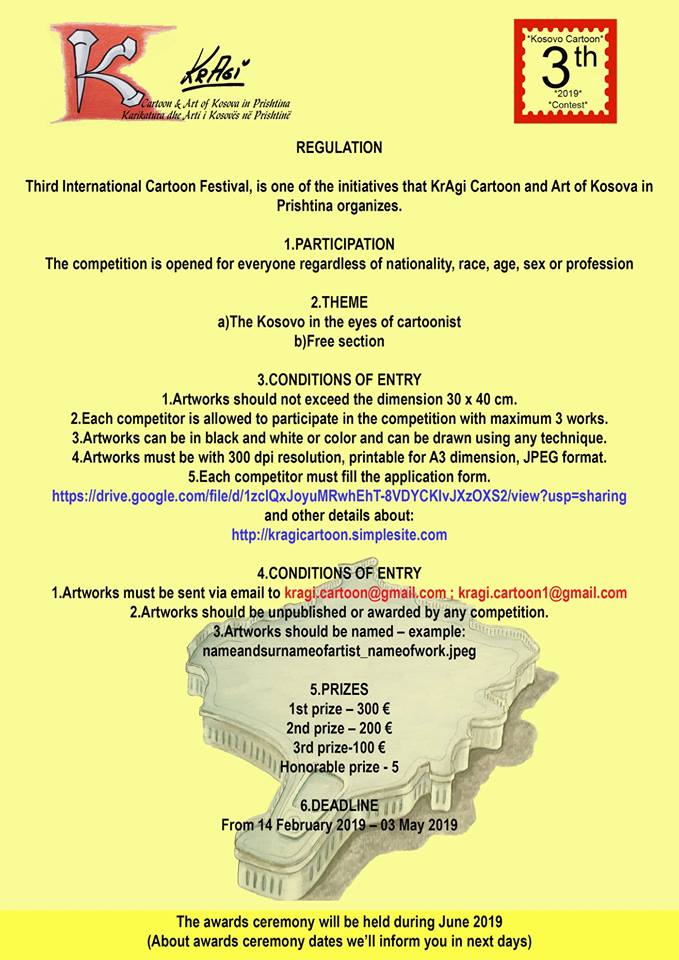 KrAgi – Cartoon, and Art of Kosova in Prishtina Association announce the cartoon contest of the third International Cartoon Festival with the theme "Kosovo in the eyes of a cartoonist".
Cartoon contest will start from 14 February 2019 – 03 May 2019. You can find the application form in
https://drive.google.com/file/d/1zclQxJoyuMRwhEhT-8VDYCKIvJXzOXS2/view?usp=sharing
and other details at http://kragicartoon.simplesite.com.