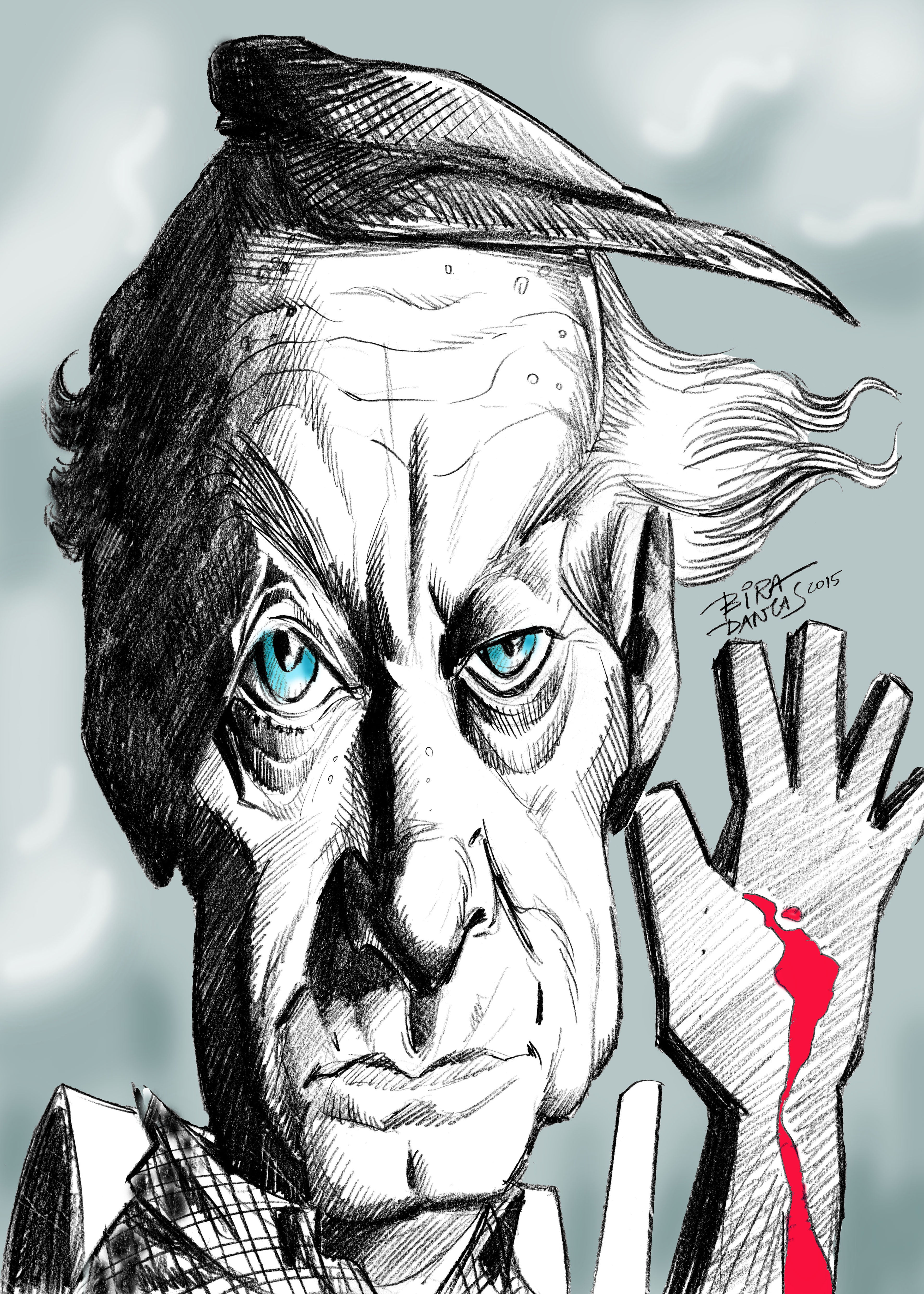 Caricature of Eduardo Galeano. Uruguayan journalist, writer, and novelist.
About Eduardo Galeano
Eduardo Hughes Galeano was an Uruguayan journalist, writer and novelist considered, among other things, "global soccer's pre-eminent man of letters" and "a literary giant of the Latin American left". Galeano's best-known works are Las venas abiertas de América Latina and Memoria del Fuego. See also: Journalist Jamal Khashoggi.