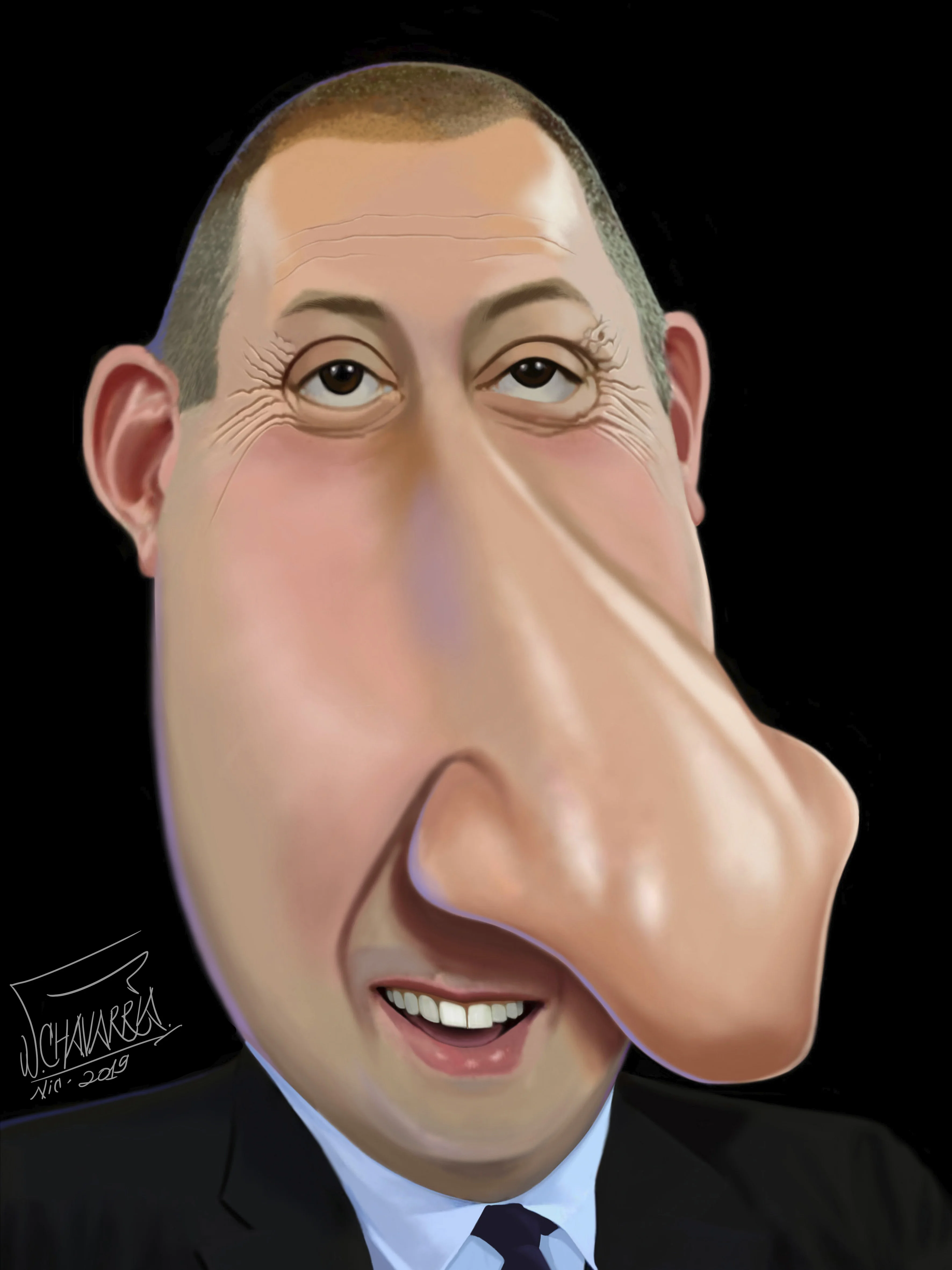 Caricature of Giorgi Margvelashvili.
About Giorgi Margvelashvili
Giorgi Margvelashvili (Georgian: გიორგი მარგველაშვილი; born 4 September 1969) is a Georgian academic and politician who was the fourth President of Georgia, in office from 17 November 2013 to 16 December 2018.
A philosopher by education, he was twice the rector of the Georgian Institute of Public Affairs from 2000 to 2006 and again from 2010 to 2012. In October 2012, he became a member of the newly formed cabinet of Bidzina Ivanishvili as Minister of Education and Science of Georgia. In February 2013, he was additionally appointed as First Deputy Prime Minister. Margvelashvili was named by the Ivanishvili-led Georgian Dream coalition as its presidential candidate in May 2013 and he won the October 2013 presidential election with 62% of votes.
With Margvelashvili's election, a new constitution came into effect, significantly curtailing the president's powers in favor of the Prime Minister and the Parliament. Shortly thereafter, Margvelashvili's relations with Ivanishvili and the ruling Georgian Dream party leadership soured to the point of a full split. During his tenure, Margvelashvili tried to be a voice of moderation and was critical of the Georgian Dream's consolidation of power. He was the first president in Georgia's history not to seek reelection for a second term. See also: Martin Luther King, by Frank.