How to Draw a Christmas Deer, Reindeer, Easy Tutorial, 8 Steps, Tutorial by Dawn Darko, United States
Draw a Christmas Deer
[lwptoc hideItems="1″]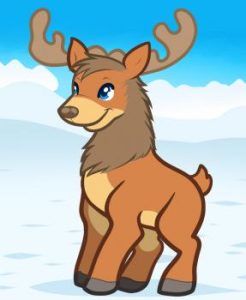 STEP 1.
The first thing to do when drawing a reindeer is made two shapes; one for the body and the other for the head. Make a connecting line like so, and then add a face guide.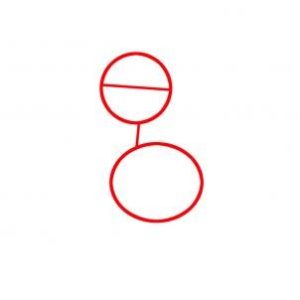 STEP 2.
Next, begin sketching out the face starting with the snout, mouth, and then draw the forehead, ears and sketch in some of the tufts of hair on top of the deer's head.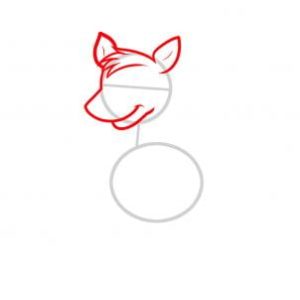 STEP 3.
Next, begin drawing the large antlers like so, and if you notice they are a bit different than your typical regular deer species. Instead of pointed tips, these antlers resemble that of a moose. Once they are done, draw in the eyes and nose. Sketch in some eyebrows and then make a lump on the bridge of the nose.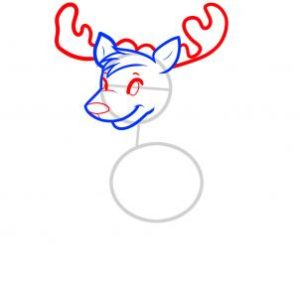 STEP 4.
Sketch the deer's neck both back and front, and then draw in the arch of the back and body. Lastly, make the lining of the chest. Notice how the neck is full of reindeer hair.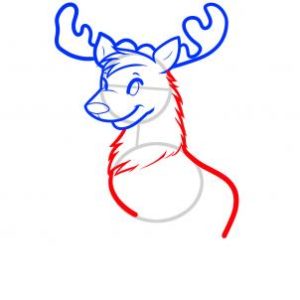 STEP 5.
Draw the front legs and then draw in the hooves.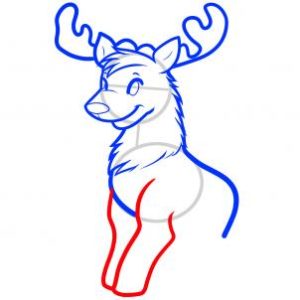 STEP 6.
Lastly, draw in hind legs as well as the tail and then sketch in the puffy tail.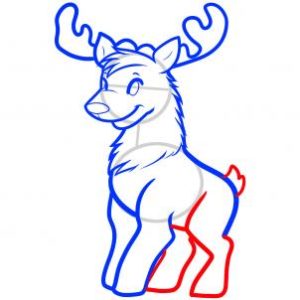 STEP 7.
And finally, draw the hoof lines on each foot and then clean up the drawing in detail.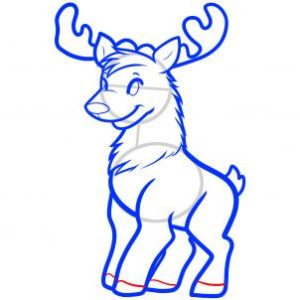 STEP 8.
As you can see the line art should come out looking great. Color in your reindeer and use him standing alongside Santa. Great work everyone!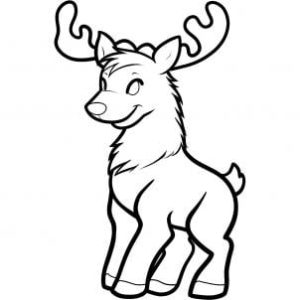 Learn also: