How to Draw Clarice the Reindeer?
This is a Step by Step Drawing Tutorial. In this tutorial, we will learn How to Draw Clarice the Reindeer in 8 Steps.
[lwptoc hideItems="1″]
Step 1. 
Make two shapes, one for the head and another for the body. Sketch in the facial guide, then adds the neckline.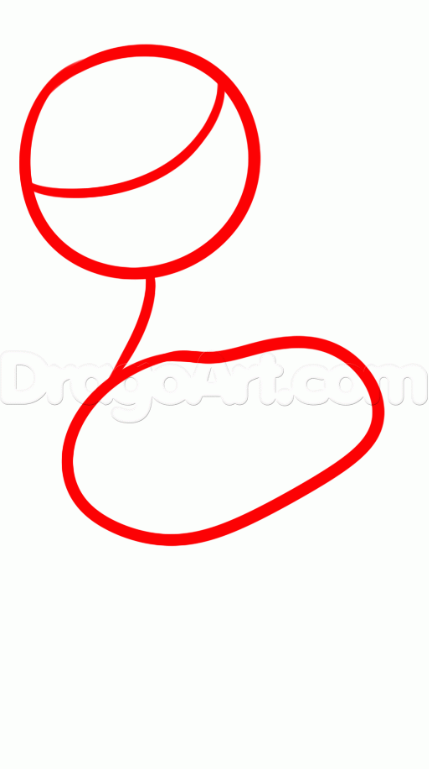 Step 2.  
Draw the bow on her head, then move to step three.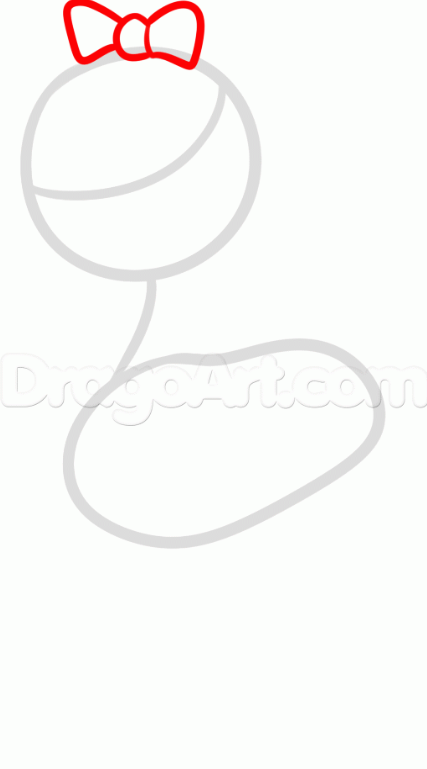 Step 3. 
Sketch out the shape Clarice's head along with her ear shape and muzzle. You will then draw the small nose.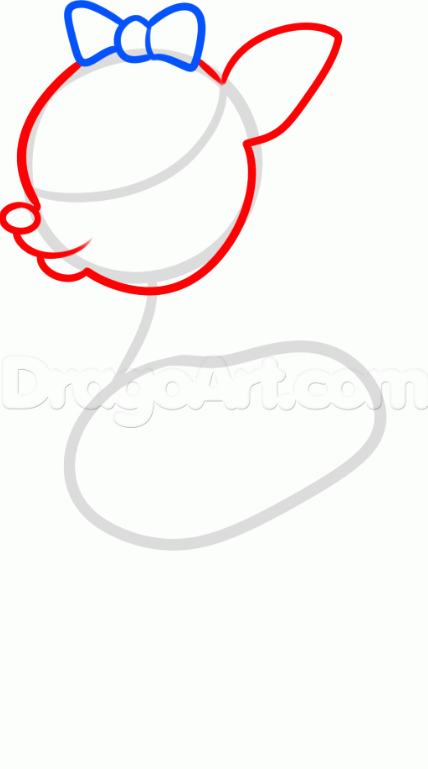 Step 4.  
Sketch out the shape of the large almond-shaped eye, then draw in her lashes on both eyes. Draw the inside of the ear, then add the marking line around the mouth.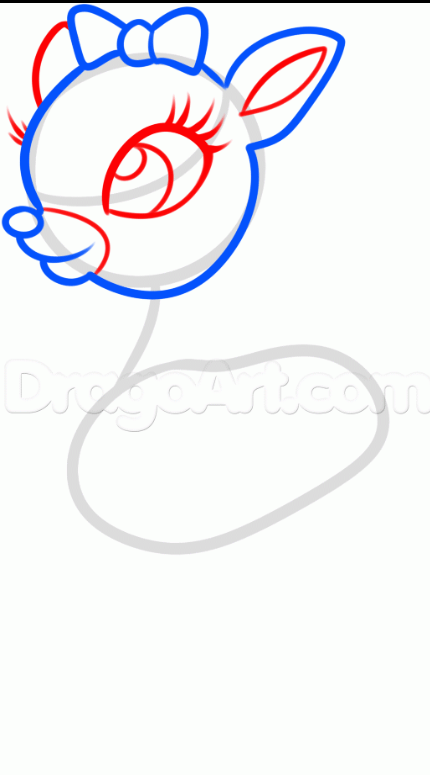 Step 5. 
Draw in the front part of Clarice's neck, then sketch in her legs and hooves.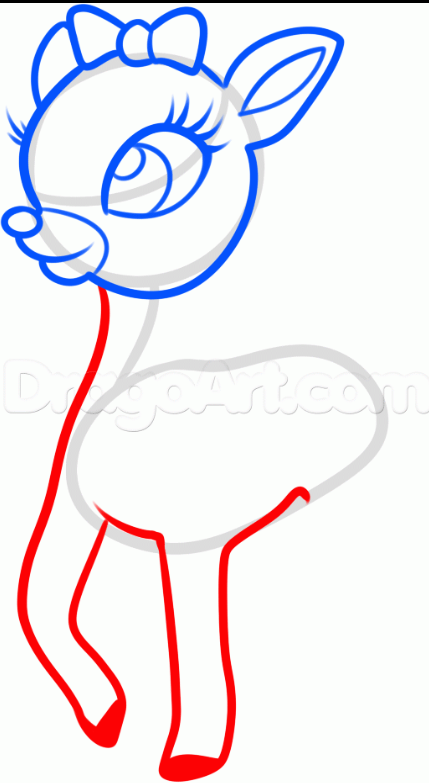 Step 6.  
Finish drawing out her body by drawing the rest of her neck, and the back end of her torso. Draw the hind leg and hoof, then draw in her tail.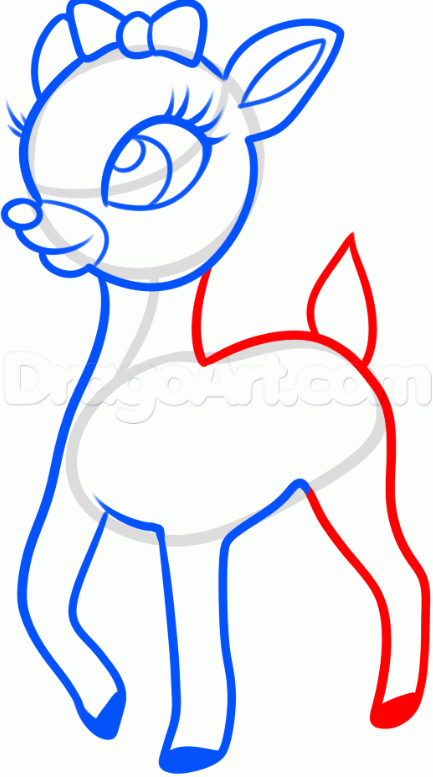 Step 7.  
Lastly, draw the other back leg followed by all the markings on her hide. Erase those mistakes as well as guidelines too.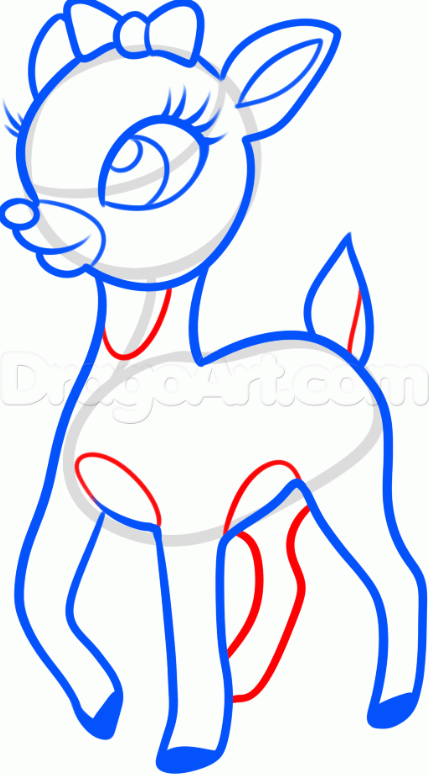 Step 8.  
Here is Clarice once you are all done. Now you can have fun coloring her in, then you can place her next to Rudolph and Santa.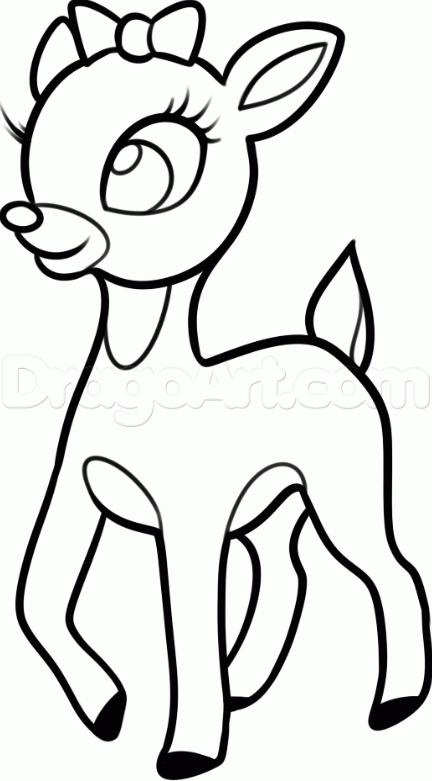 Learn also: