How to Draw a Mother For Mothers Day, is an easy step by step drawing tutorial, it will help you to draw a How to Draw a Mother For Mothers Day.
Draw a Mother For Mothers Day
[lwptoc hideItems="1″]
Step 1.
Start off by creating the shapes for the mother and child. These are the head guides as you can see. Sketch in the facial guidelines as well as the body guide for the baby.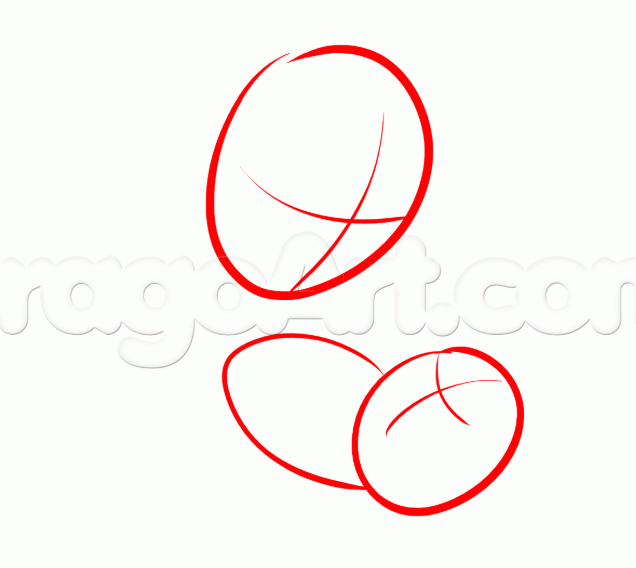 Step 2.
Next, using the head guide you made you will begin to form the actual shape of the Mother's face. Be sure to include the little bubble shape for her earring. Use the facial guidelines to draw in the closed eyes, her lashes and then the eyebrows. The nose and mouth are next and then finally the blush marks on her cheeks.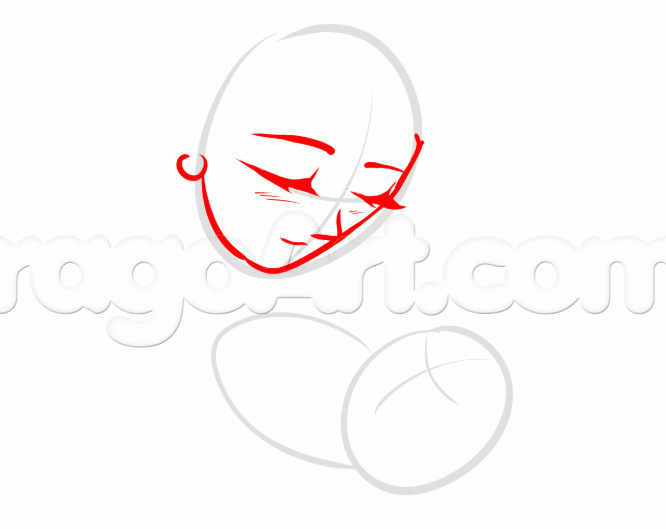 Step 3.
The hair will form the cradling pose this mother is in as she loving holds her baby or child in a cradled position. Draw in her hairstyle starting at the top and work your way down in a swooping motion until the ends of her hair form a curl. Add some detailing to the hair as well and be sure that the hair also frames her face.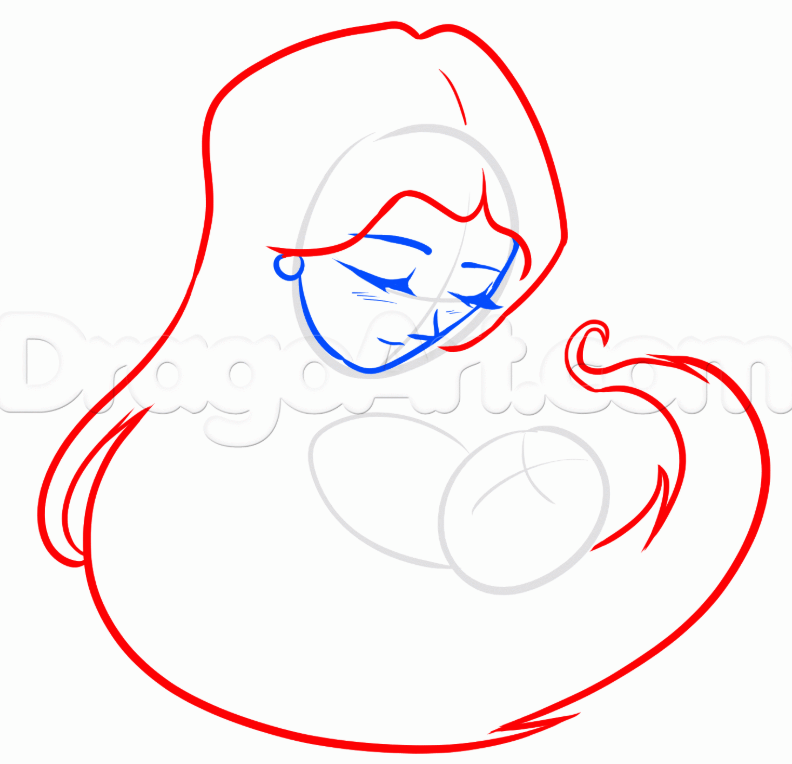 Step 4.
We will now continue to draw in the hair and then work on drawing the outlining of the mother's torso.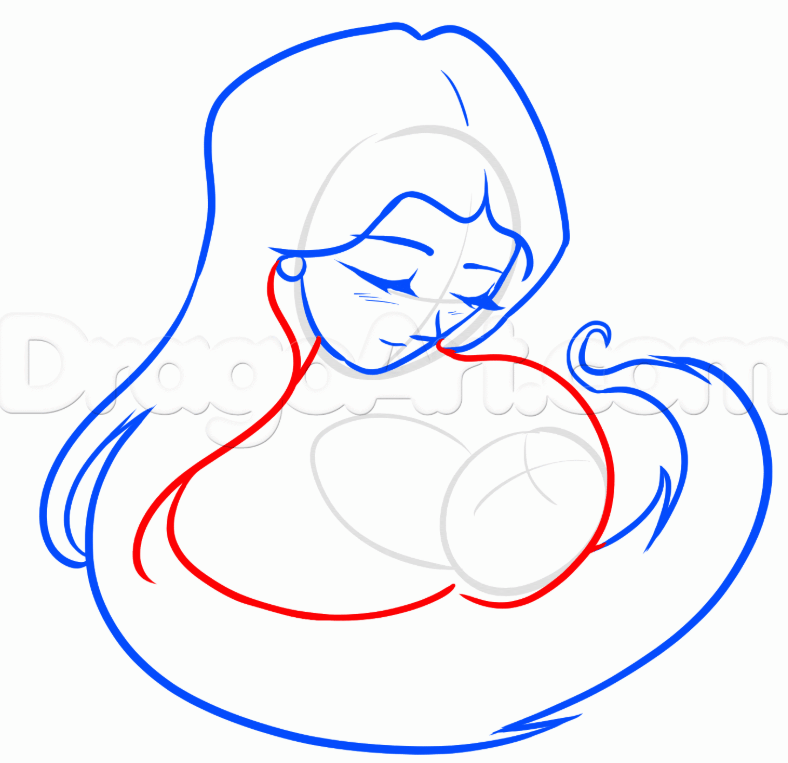 Step 5.
Draw the additions to create her arm and hands, then draw in the shape of the baby's body which is wrapped in a cozy blanket. Don't forget to frame the opening for the baby's face as well.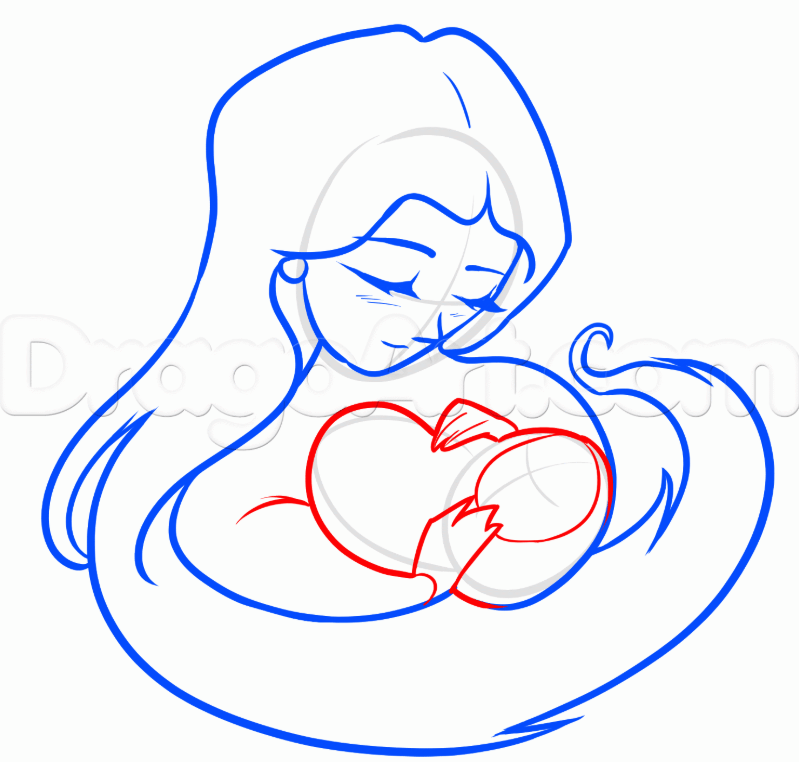 Step 6.
Now you can add the line for the shirt collar and then draw the crinkle and wrinkle lines for the baby's blanket. You will also draw in the sleeping baby's face.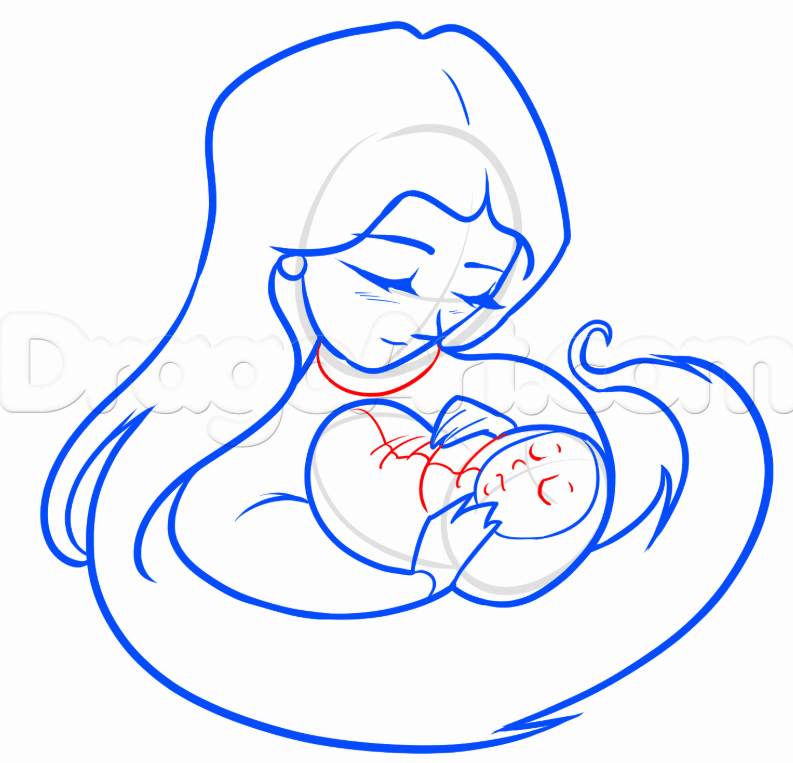 Step 7.
Lastly, add a shape for the mother's lower half of the body before cutting the drawing off. This should be a rounded shape. Erase any mistakes you might have made along with the guidelines.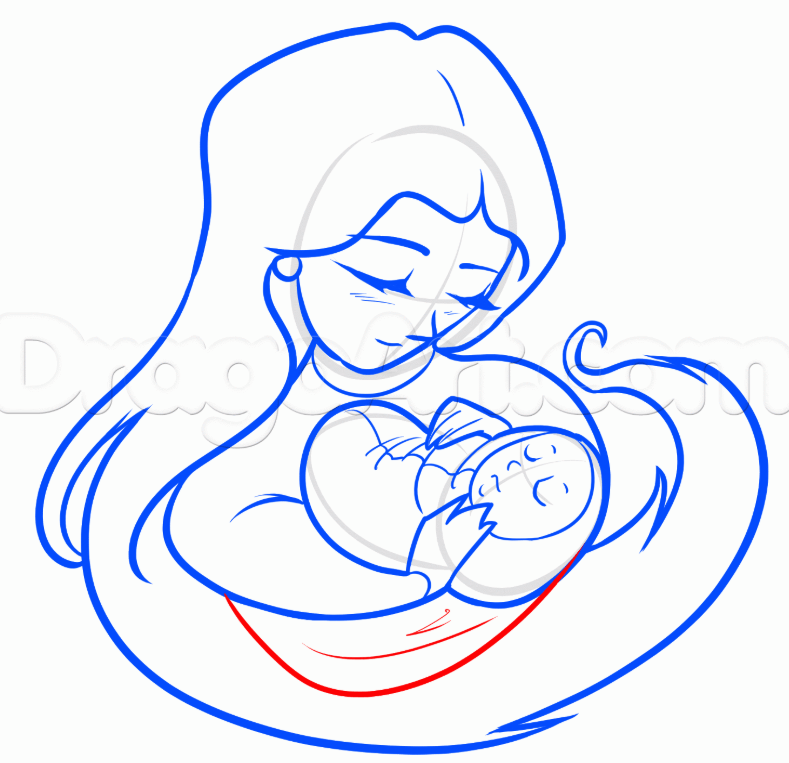 Step 8.
Now that your drawing of a mother is all cleaned up. You can proceed to color in the art and even add a nice quote to create a card. I hope you liked this lesson to help celebrate Mother's Day and one of the most important people in your life.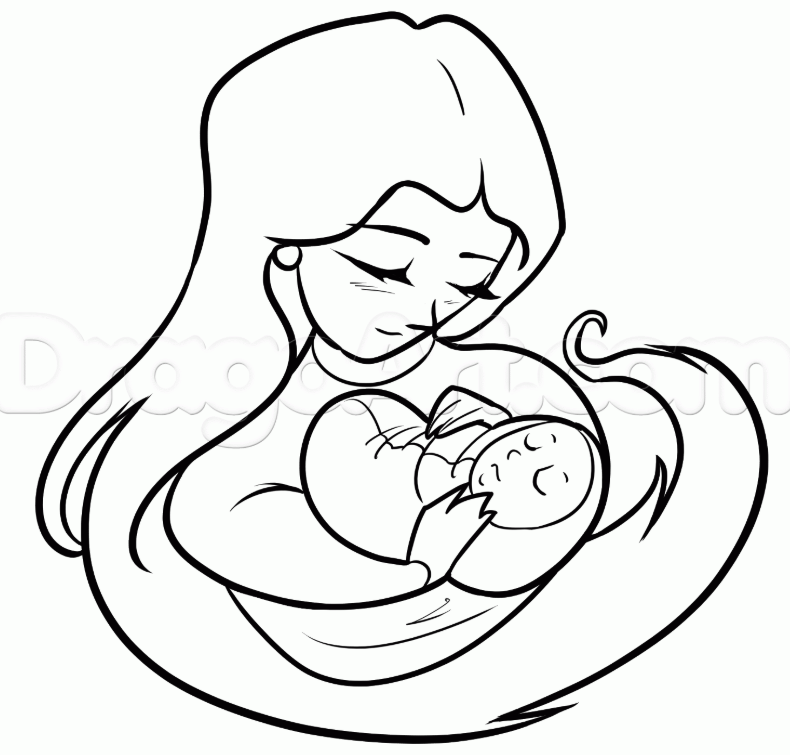 Learn also: