Want to learn How to Draw Tiny Rick From Rick and Morty?
This is a Step by Step Drawing Tutorial, We will learn How to Draw Tiny Rick From Rick and Morty in 9 Steps.
[lwptoc hideItems="1″]
Step 1. 
Start off by the guides and shapes to form the workable frame for Tiny Rick.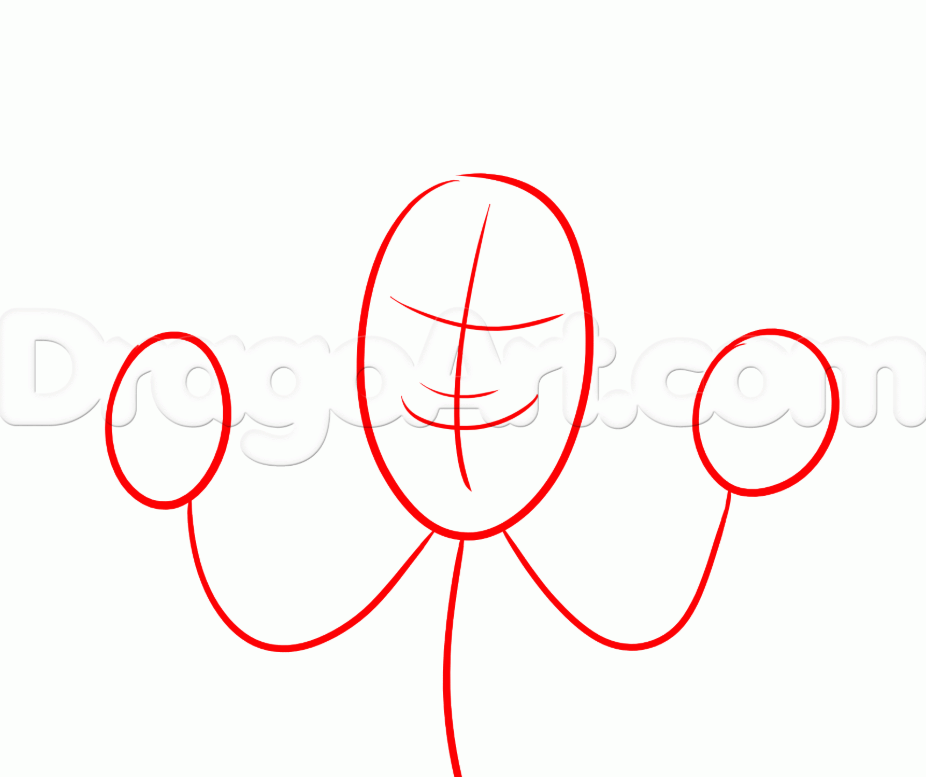 Step 2.
Next, we will begin to draw out Tiny Rick's head shape which is oblong. Include the ears and then draw the chubby cheeks which will be part of his expression.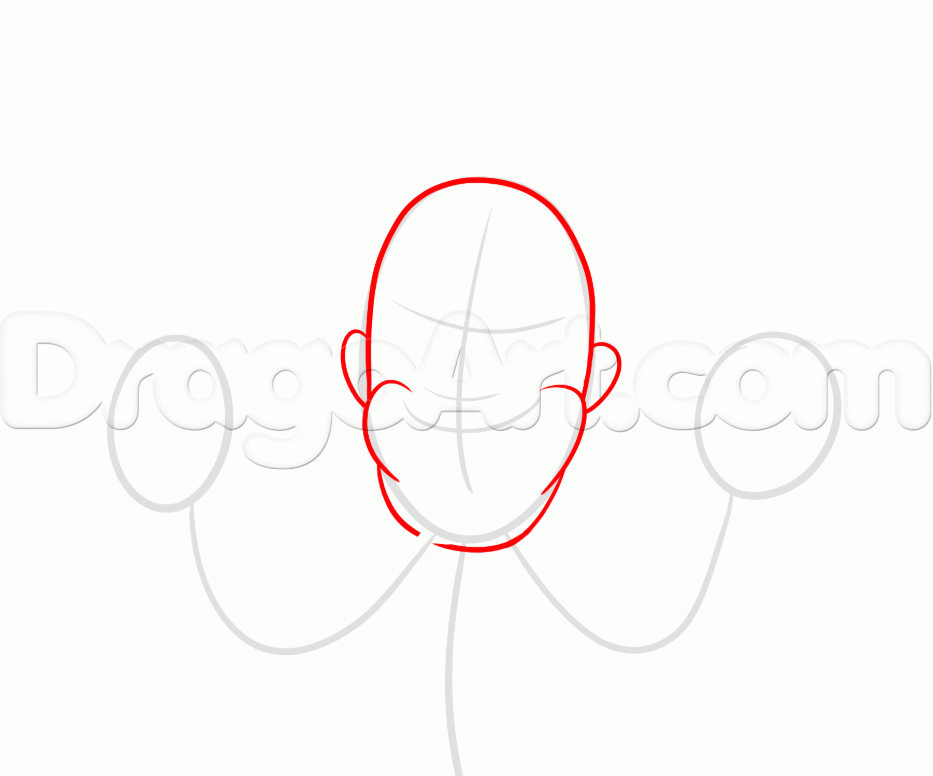 Step 3.
Now you can draw in Rick's wide-open eyes which are two perfect circles. Color in the pupils and then add some bags under each eye. You can then add spots on the eyeballs too.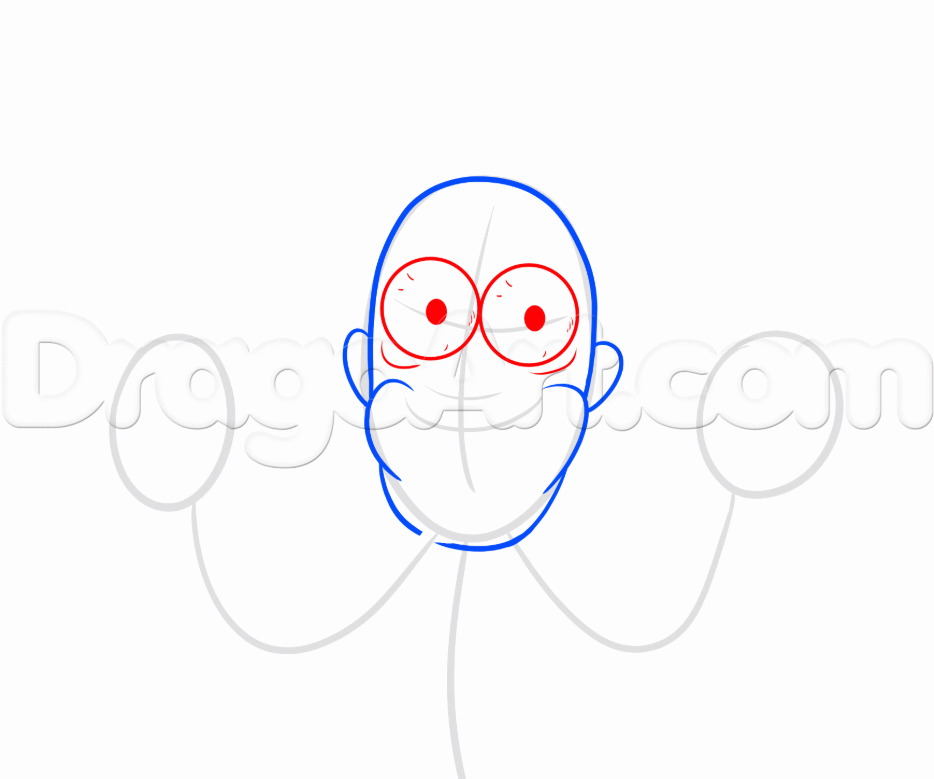 Step 4.  
Next, draw in Rick's unibrow which is in a U shape. add the forehead wrinkles and ten draws in his nose.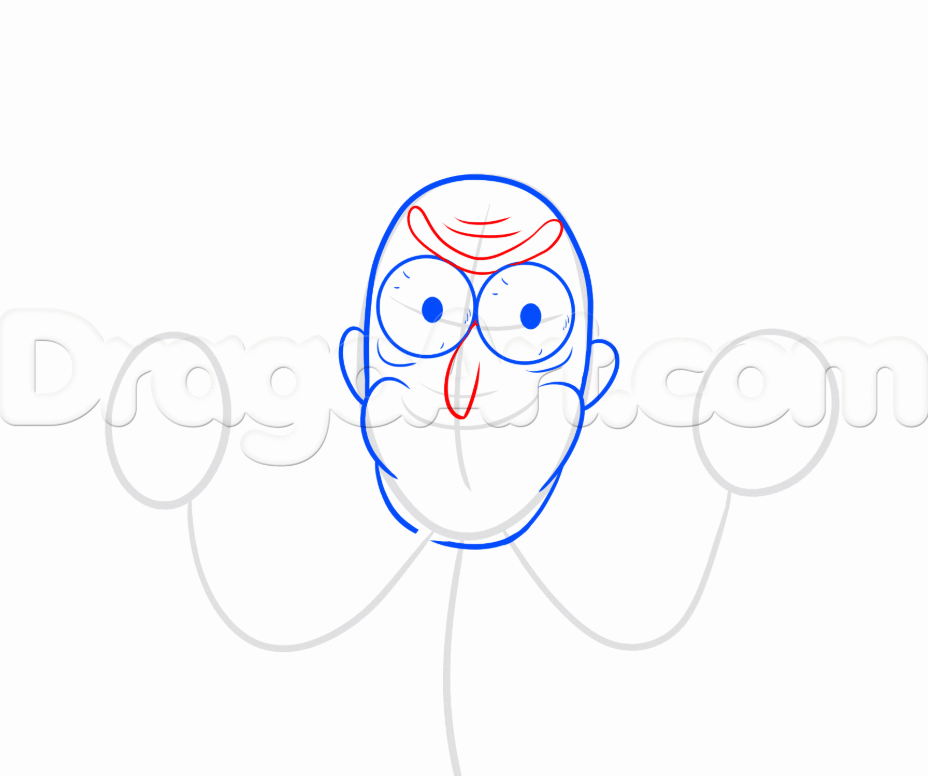 Step 5. 
Okay, guys. Draw the big wide-open smile that Tiny Rick is aggressively giving. Also, draw in the rounded shaped teeth for both top and bottom rows. You will then draw the tongue and the spit that is dripping on the lip.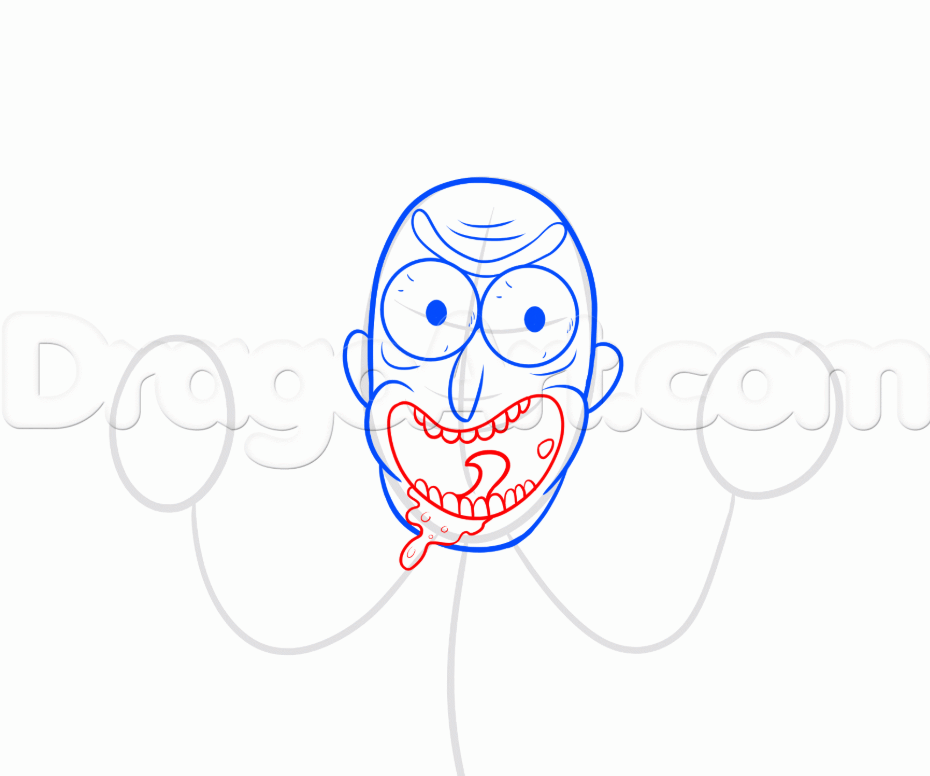 Step 6.  
Let's draw in Rick's hairstyle next. It is long and spiked almost like a burst shape.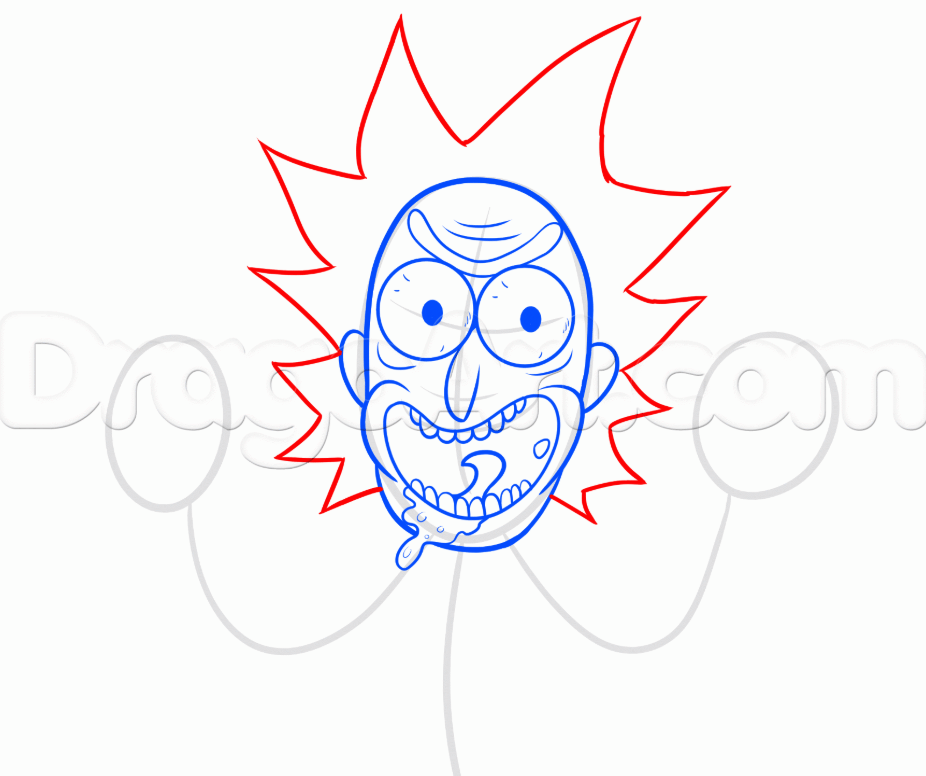 Step 7. 
We can now draw in the body which takes form from the jacket. Rick wears a scientist jacket that has lapels as well. Add the wrinkling on the shirt and then proceed to step eight.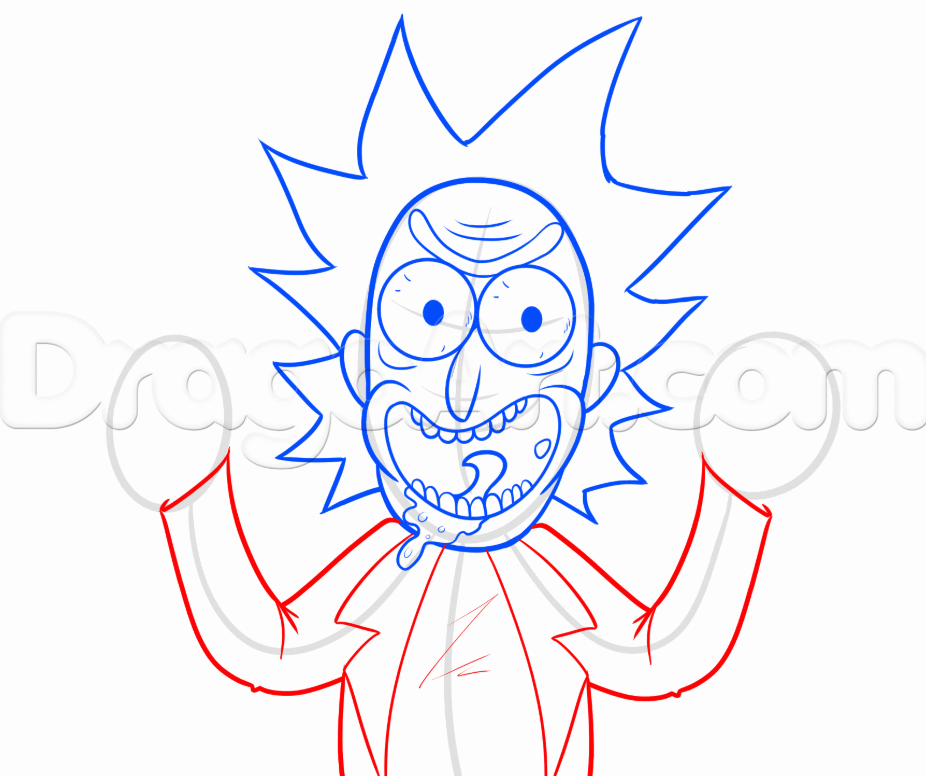 Step 8. 
For the last drawing step all you have to do is draw in the hands which are in a "rocker" gesture. When that is done you can clean up the drawing and erase the mistakes.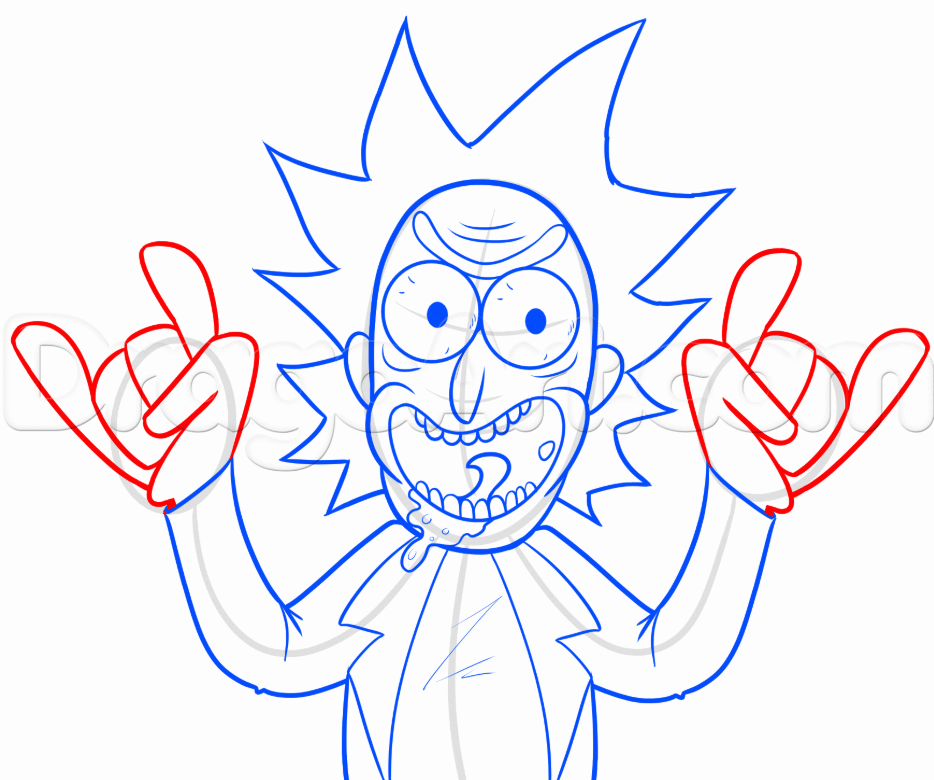 Step 9.  
It's now time to color Tiny RIck in. I hope you enjoyed this lesson on drawing Tiny Rick from the Rick and Morty show which airs on Cartoon Network and Adult Swim. Be sure to like, comment and share this lesson for others to find.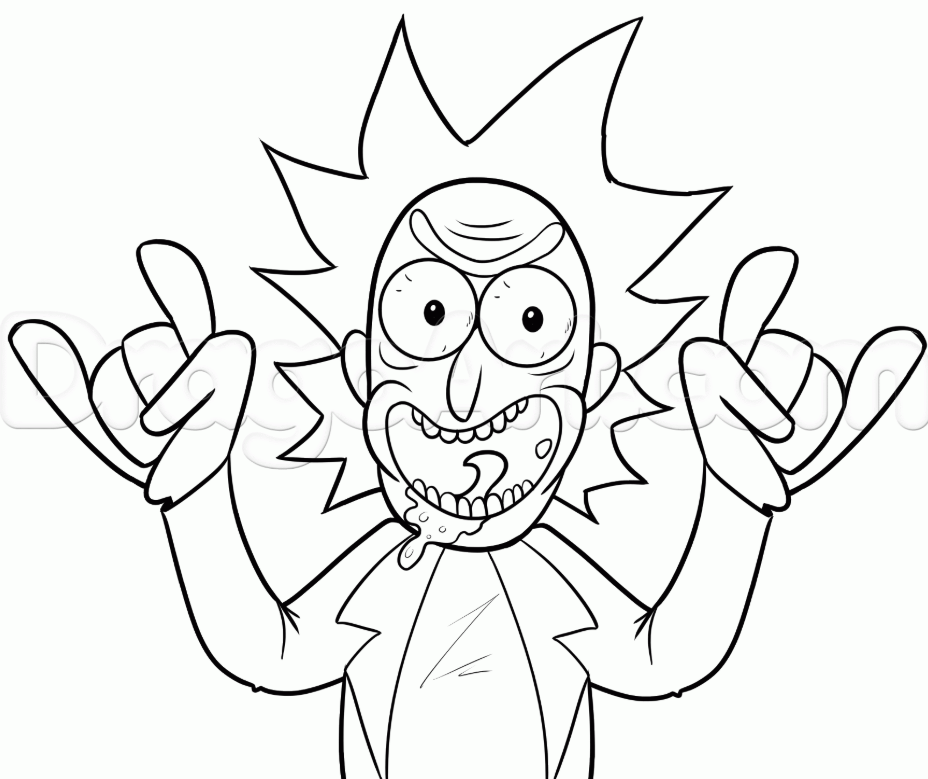 Learn also: