How to Draw Mickey Mouse For Kids?
This is a step by step drawing tutorial, Let's start and draw  Mickey Mouse, from Disney For Kids in 7 Steps.
Step 1.
Draw a circle for the head/face, then sketch in the facial guidelines.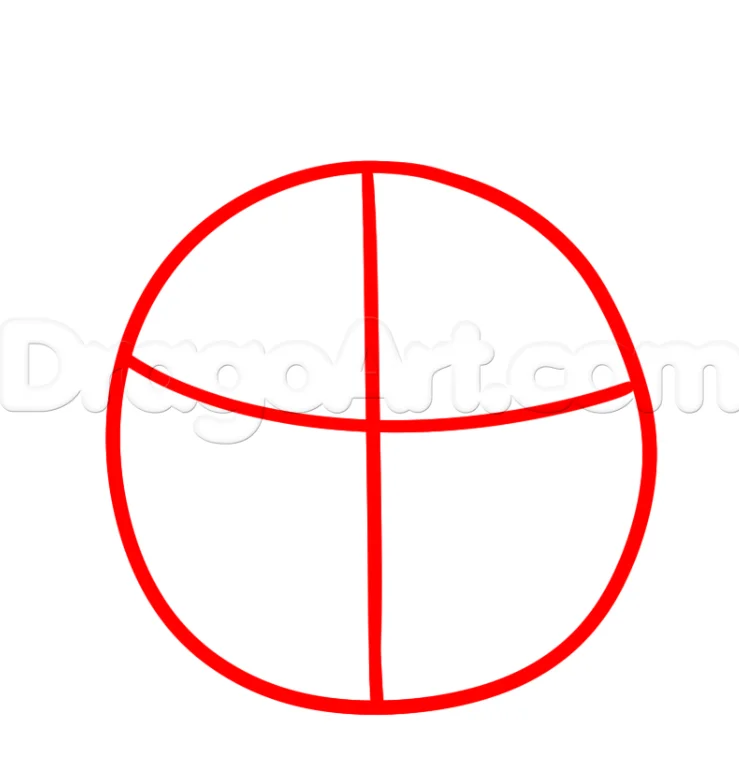 Step 2.
Starting at the top, begin drawing the sides of Mickey's head, then stop to draw each round ear.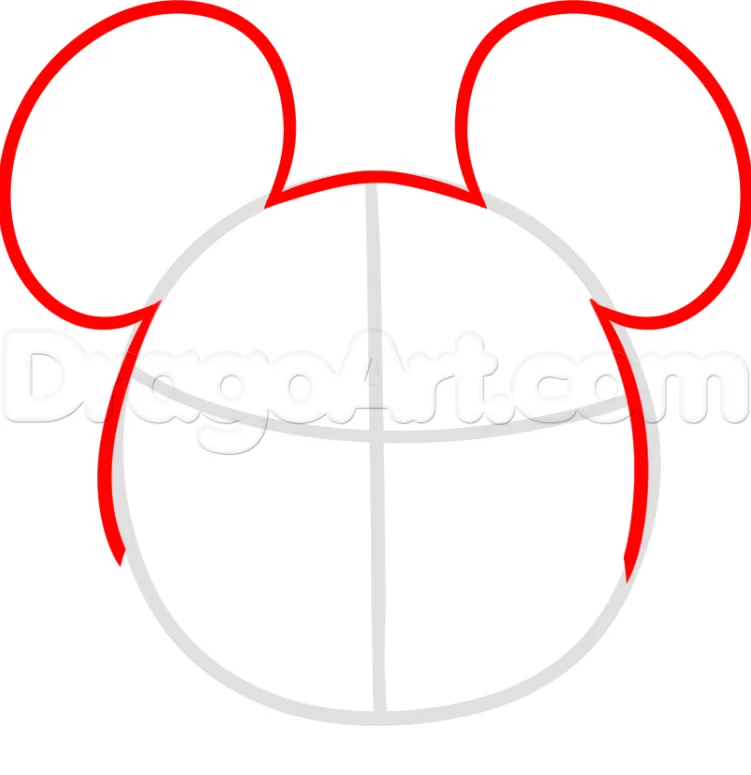 Step 3.
Using the circle shape you made in step one, define the structure of Mickey's face. Notice that chin loop for Mickey's mouth and the arched brows for the eyes.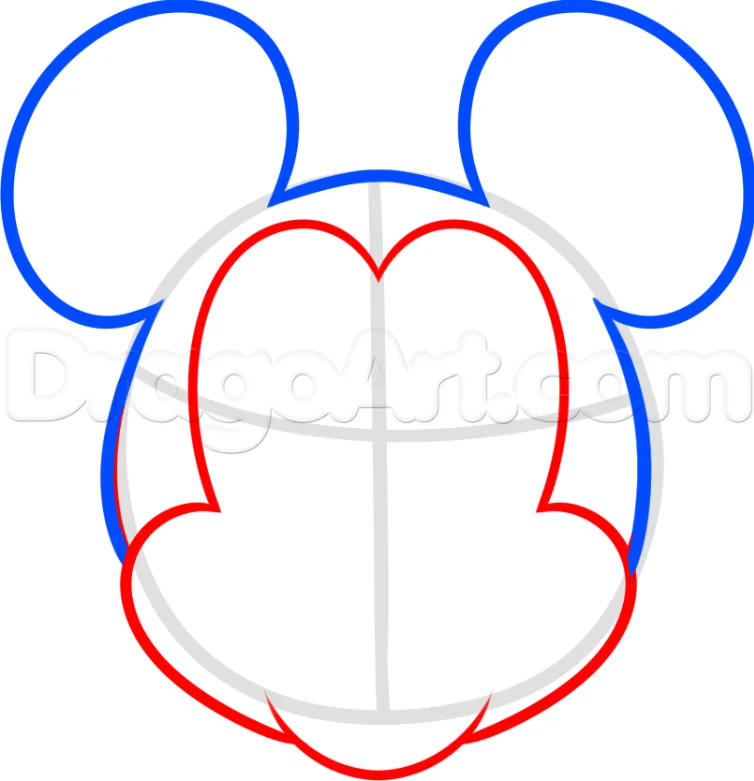 Step 4. 
Make two long oval-shaped eyes like so, then draw the bump for Mickey's nose.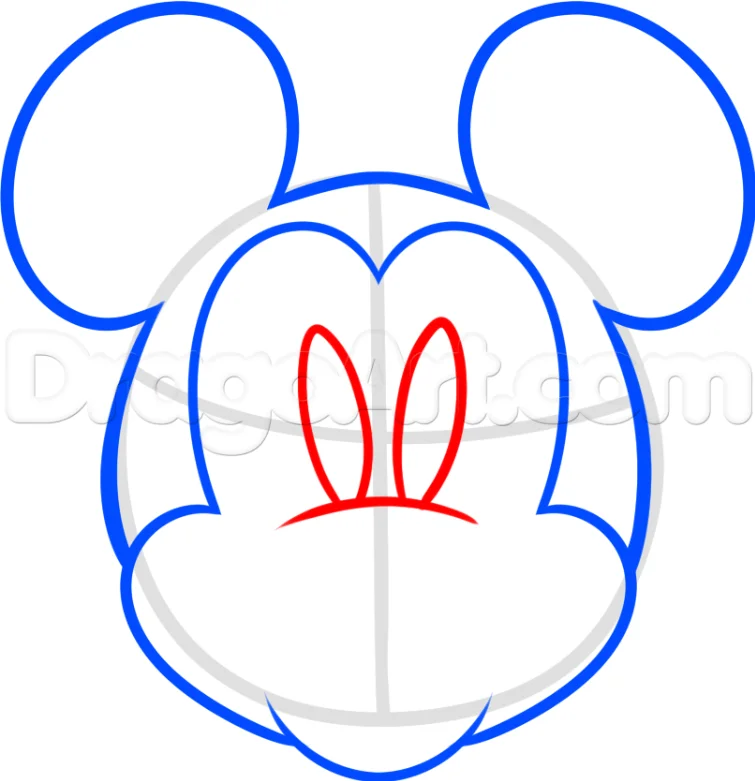 Step 5.  
Almost done folks just proceed on. What you will need to do here is draw the shape of Mickey's nose, then draw the great big smile line and dimples at each corner of his mouth. Don't forget to draw the pupils too.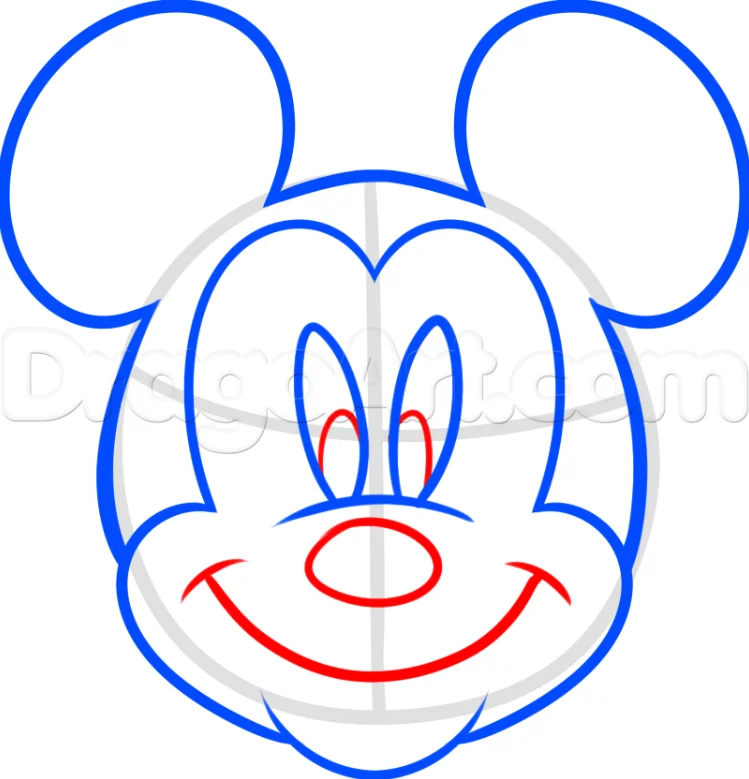 Step 6. 
Finish off the drawing by adding Mickey's bottom lip and tongue. Erase the mistakes as well as the guidelines you made.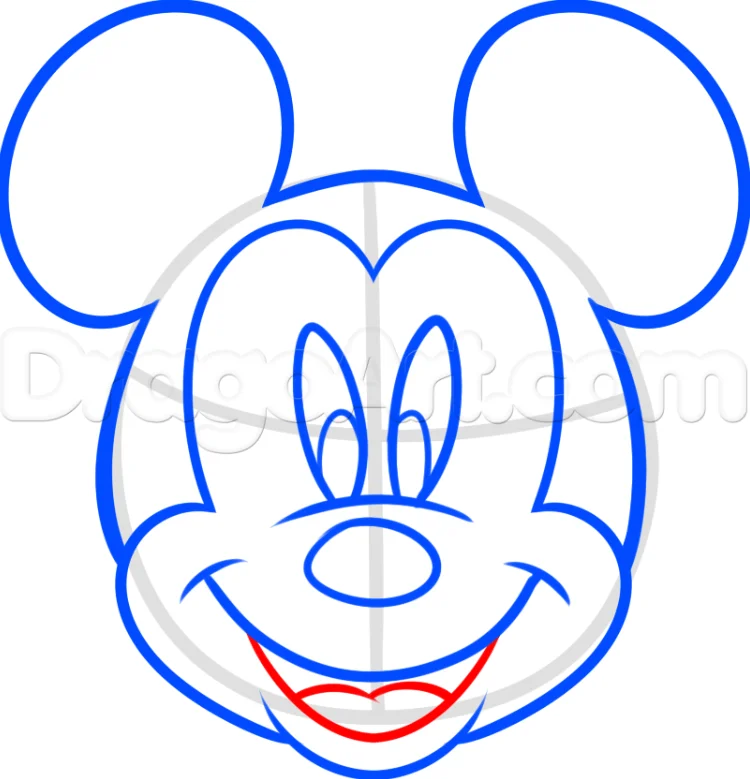 Step 7. 
Here are the finished drawing folks. All you have to do now is color in your favorite Disney characters known as Mickey Mouse.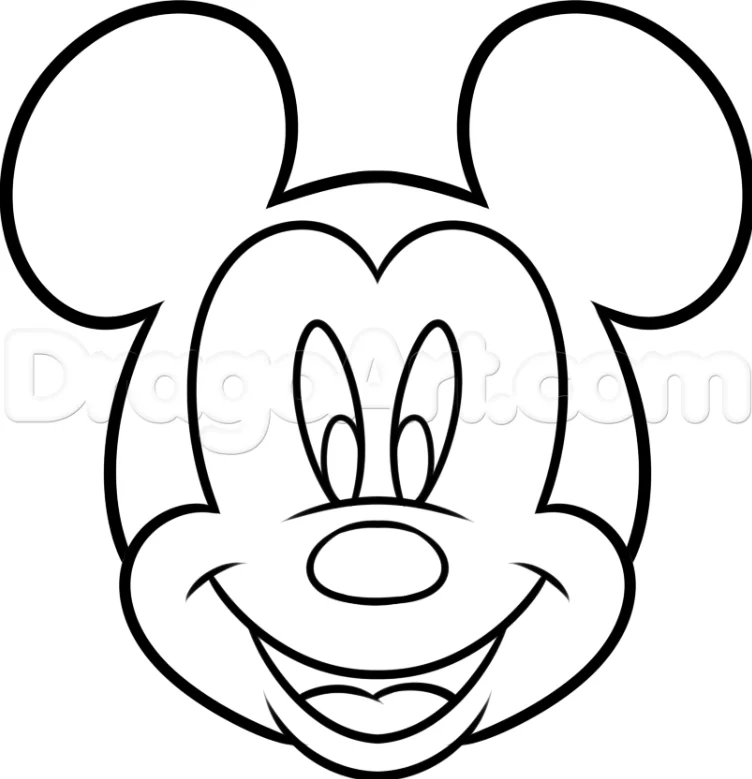 Learn also: