How to Draw Elsa For Kids. This is a step by step easy drawing tutorial for kids. Follow the tutorial and learn How to Draw Elsa For Kids, From Frozen.
Draw Elsa
Step 1.  Start off with the guidelines and shapes. Draw a circle for the head guide and then sketch in the facial guidelines as well as the shoulder guidelines.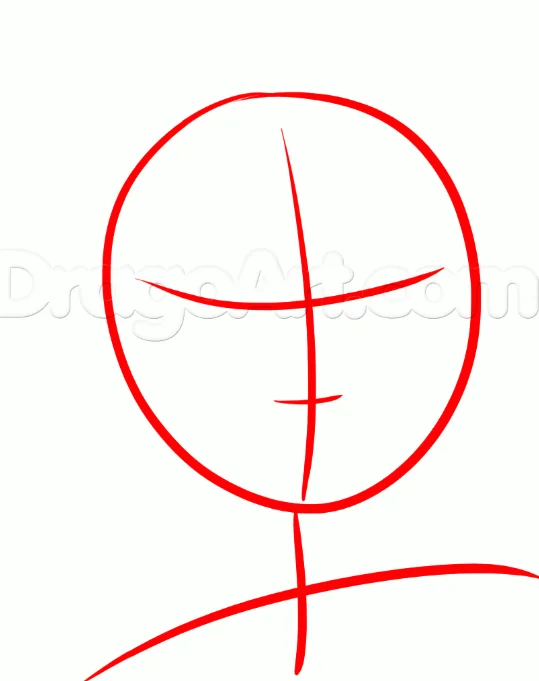 Step 2.  Okay, define the shape of Elsa's face and when you do that draw the chunky curl that falls on her forehead.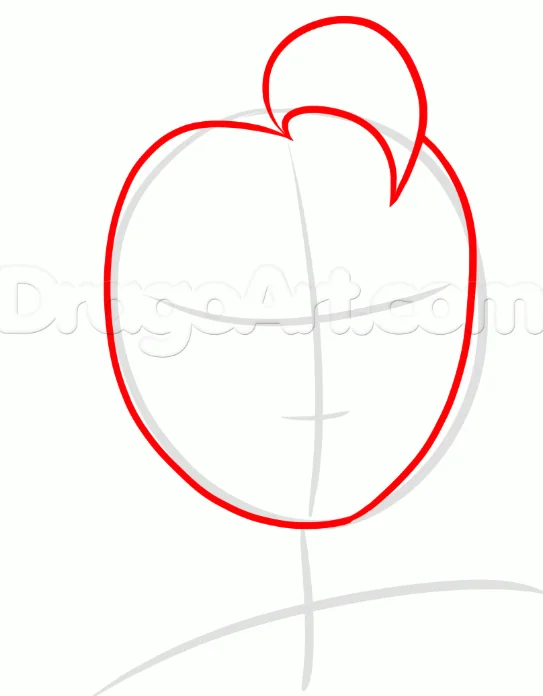 Step 3.  You will now use the facial guidelines to draw in her big pretty eyes. The lashes should be thick and bold as well as her lid lines. Don't forget to draw eyelids and then her thick eyebrows. To finish this step draw the freckles and her nose.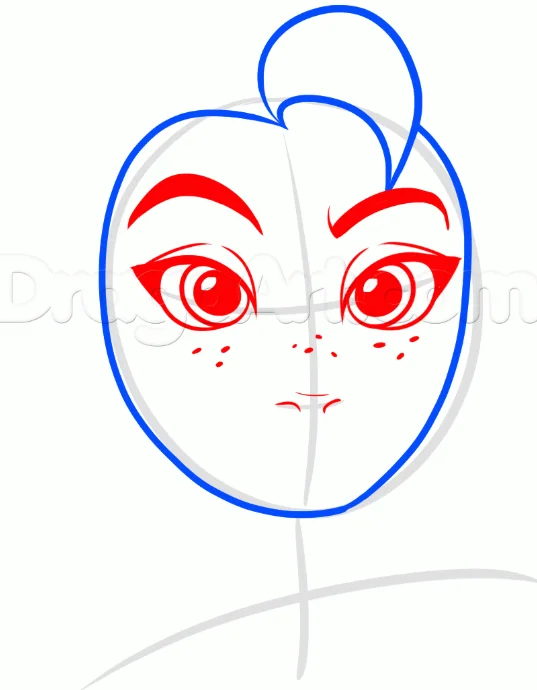 Step 4.  Finish Elsa's face by drawing her smile and coloring the lips.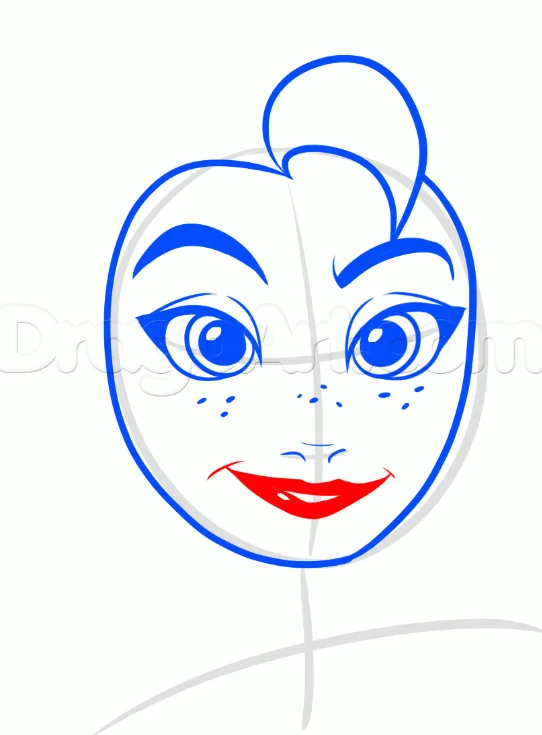 Step 5.  Lastly, draw all of Elsa's hairstyle which is pulled back into a thick braid. You can erase the mistakes and the guides to clean up the drawing.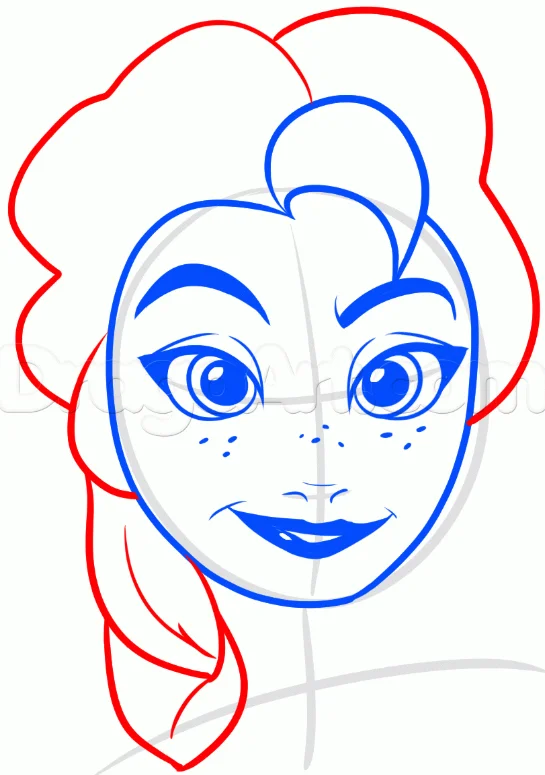 Step 6.  That's all there is to it when it comes to drawing Elsa from Frozen for kids. Color in this pretty ice princess and show off your drawing to the world.