Regulations
Anyone who participates in the contest agrees to the terms of the regulation and
Jury decisions.
Topics: 1
THE WATER
A resource under pressure
Conditions of participation in the contest
The number of works per participant is limited to 2 (two). The works can not have been published, exhibited or won in Morocco or abroad.
Format: A4, 300 dpi, JPG / JPEG and free techniques
• Deadline: 20/4/2018
Works that do not meet the conditions
in this regulation will not be considered for the contest.
The following prices are provided:
First prize (duck).
25000 DHS + trophy
Second prize (Africa)
15000 DHS + trophy
Third prize (pencil stroke)
10000 DHS + trophy
Three special prizes + trophy
3500 DHS
Cartoons must be sent to:
[email protected]
[email protected]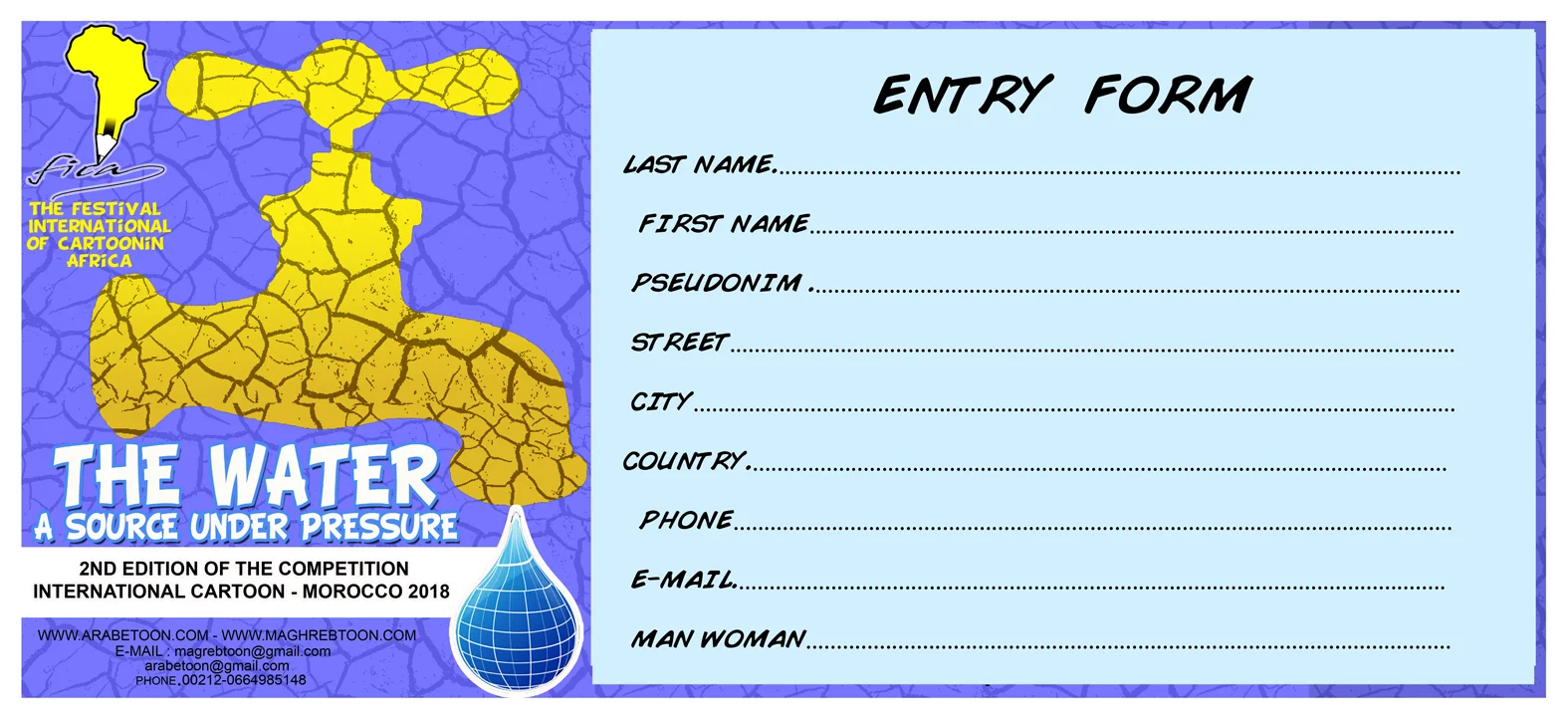 REGISTRATION FORM
Because of his participation in the competitions, the author lends his works to the organizers for exhibitions. The works sent remain at the disposal of the organizers for two years.
• The jury members will be considered as participants in the exhibition
And represent their own countries.
Their names will automatically be added to the list of participants
(They will participate only in the exhibition, Not in competition (just participation of honour).
• Works may be used for promotional purposes
(Printing, websites, newspapers, posters, invitation cards …)
Without the permission of the artist and without any payment.
Themes: 2 Larbi sabane
Considered the doyen of caricaturists in Morocco
According to Larbi Sebbane, the caricaturist lives haunted by his work and is always looking for ideas for his works. "He is concerned about the problems of society," he says.
A committed cartoonist, Larbi Sebbane is a founding member of the League of Arab Caricaturists. He began his professional life as a drawing teacher before practising caricature in the print media. In 1978, he contributed to the creation of the first satirical cartoons newspaper in Morocco. But he managed to make himself better known when he worked in the daily Al Alam. It has become one of the major cartoonists in the Arab world. He was banned from the press in 1986 and 1987 for his political guidance. He received in 1981 the prize of the third exhibition of caricatures in Damascus in Syria. Larbi Sebbane was awarded in 1991 by the price of the exhibition on "The Third World" in Egypt. He was distinguished in 1991 by Radio Tangier as the personality of the year. At 69, Larbi Sebbane has lost none of his dynamism and love for his job. He continues to enrich, through his works, the art of cartoon.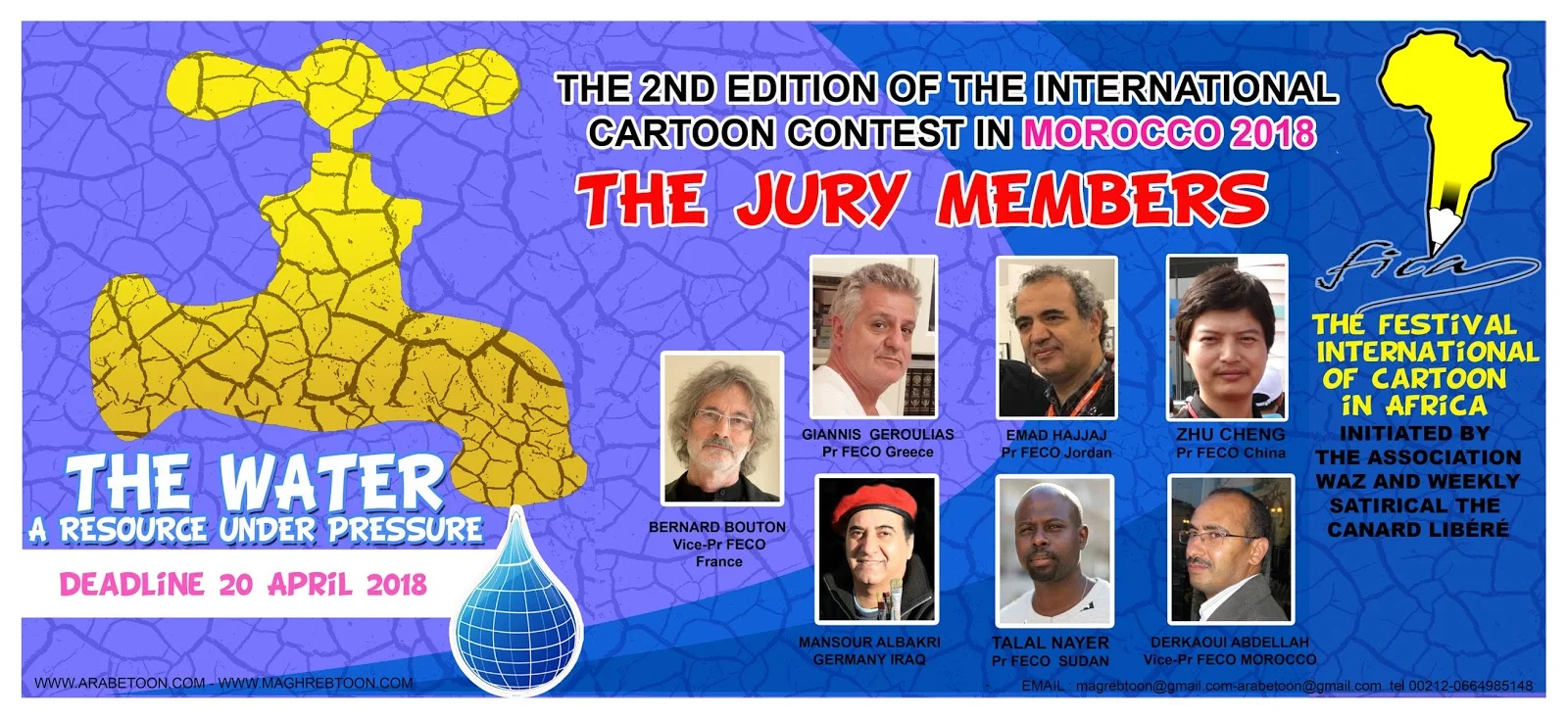 MEMBERS OF THE JURY
The 2nd edition of the International Cartoon Contest – Morocco 2018
Bernard Button
vice-president FECO
la France
Giannis Geroulias
Pr FECO Greece
EMAD HAJJAJ
Pr FECO Jordan
Zhu Cheng
Pr FECO China
Mansour Albakri
Germany Germany Iraq
Talal Nayer
Pr FECO Sudan
Derkaoui Abdellah
Vice-President FECO Morocco