We've almost all played a card game at some point in our lives. A standard deck is light and compact enough to fit into your pocket or to carry in your luggage while travelling, making it an easy and convenient form of entertainment to take with you on vacation.
Although people can spend their entire lives mastering the strategies of games like blackjack and poker, most players can learn enough to enjoy a game in just a couple of minutes. Combine that with the fact that a deck of cards can't run out of battery, and they are the perfect portable entertainment option.
Not all playing cards are created equally though. There are some big differences between the many different options on the market, both in their physical construction and the way that they look. One key difference is the material that playing cards are made of. Cheaper sets are made from paper that has been coated in plastic while those designed for commercial use will typically be constructed entirely of plastic. The former are much cheaper, making them great for the occasional game of cards at home, but they're not durable enough for use in casinos and poker rooms.
Similarly, not all cards are designed the same. Many use the traditional patterns, though many artists use playing cards as a canvas to be creative on, drawing up all kinds of weird and wacky decks.
Over the years, many cartoonists have added their creations to the standard 52-card deck. Here are some of the coolest.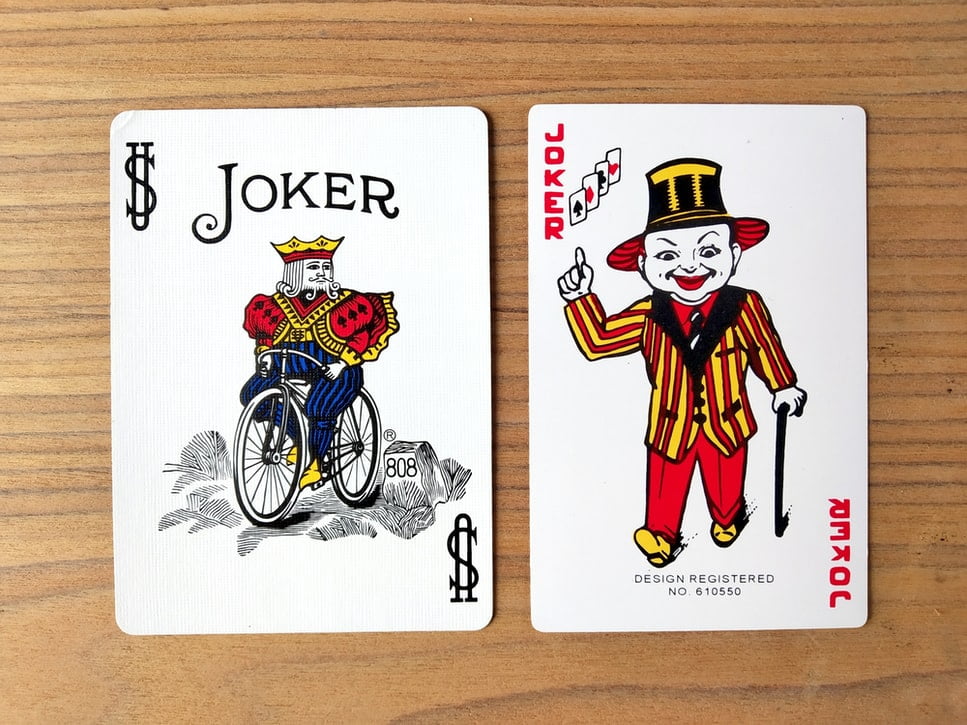 52Aces
52Aces is a German collective that collaborates with artists from all over the world, including Mexico's El Grand Chamaco, France's Caroline Attia, and Russia's Nikita Kaun. Each gets to design one card, creating a very diverse and unique deck.
A set of 52Aces, which includes all 52 standard deck cards plus two jokers, costs a very reasonable €28. Only 999 of each set is made, and each one comes with its own unique numbered certificates.
Source: Vimeo
The Poop Deck Project
If you enjoy things with a nautical theme, then The Poop Deck Project's 54 illustrated playing cards will be right up your street. Like 52Aces, The Poop Deck Project is the work of a collective of artists, with each one designing their own beautiful cartoon creation.
Unlike some other special decks, The Poop Deck Project does away with the traditional suits of hearts, diamonds, clubs, and spades and replaces them with The Pirate Crew, Mythical Sea Creatures, Royal Navy Officers, and Cursed Pirate Crew.
To launch the special deck, each of the designs were showcased at the Coningsby Gallery in London.
52 Shades of Greed
52 Shades of Greed was a deck of cards designed by 28 artists from around the world. Through their unique cartoon designs, the cards were designed to be fun and interesting to look at while also making a statement about the 2008 financial crisis.
52 Shades of Greed are no longer available to purchase from th creator but may be available from private sellers and collectors.
Retro Pixar Cards
It's undeniable that Pixar has had a massive impact on the world of design and animation. The company regularly publishes new short movies like Piper (2019), but it is best known for its blockbuster feature films. Before it created Toy Story in 1995, animated films were created in a very different way, but since its creation, the world has been blessed with numerous other works of art, including WALL-E (2008), UP (2009), and Cars (2006).
As an ode to Pixar, Chris Anderson created a set of 52 playing cards, each featuring watercolour recreations of famous characters from the company's movies including Woody and Jessie from Toy Story, Nemo from Finding Nemo (2003), and Flik from A Bugs Life (1999).
It was produced as a one-off, so it's unlikely you'll be able to get your hands on these beautiful cards, but the close-up photos are great to admire.
Watermelon Playing Cards
The Watermelon Playing Cards from Flaminko Playing Cards are a simple but fun twist on the standard design. The back has been designed to look like the skin of a watermelon, with dark green lines on a lighter green background.
The real magic is on the front. Each of the standard suits is represented, with the red hearts and diamonds containing watermelon seeds while the black clubs and spades have been coloured in different shades of green.
The cards have a clean and modern style but still look smart and elegant. They're fun and would be great for playing with or just admiring.