Cartoon exhibition in Slovakia
Slovakia going to exhibit two international cartoon exhibitions as a part of The Amplión International festival.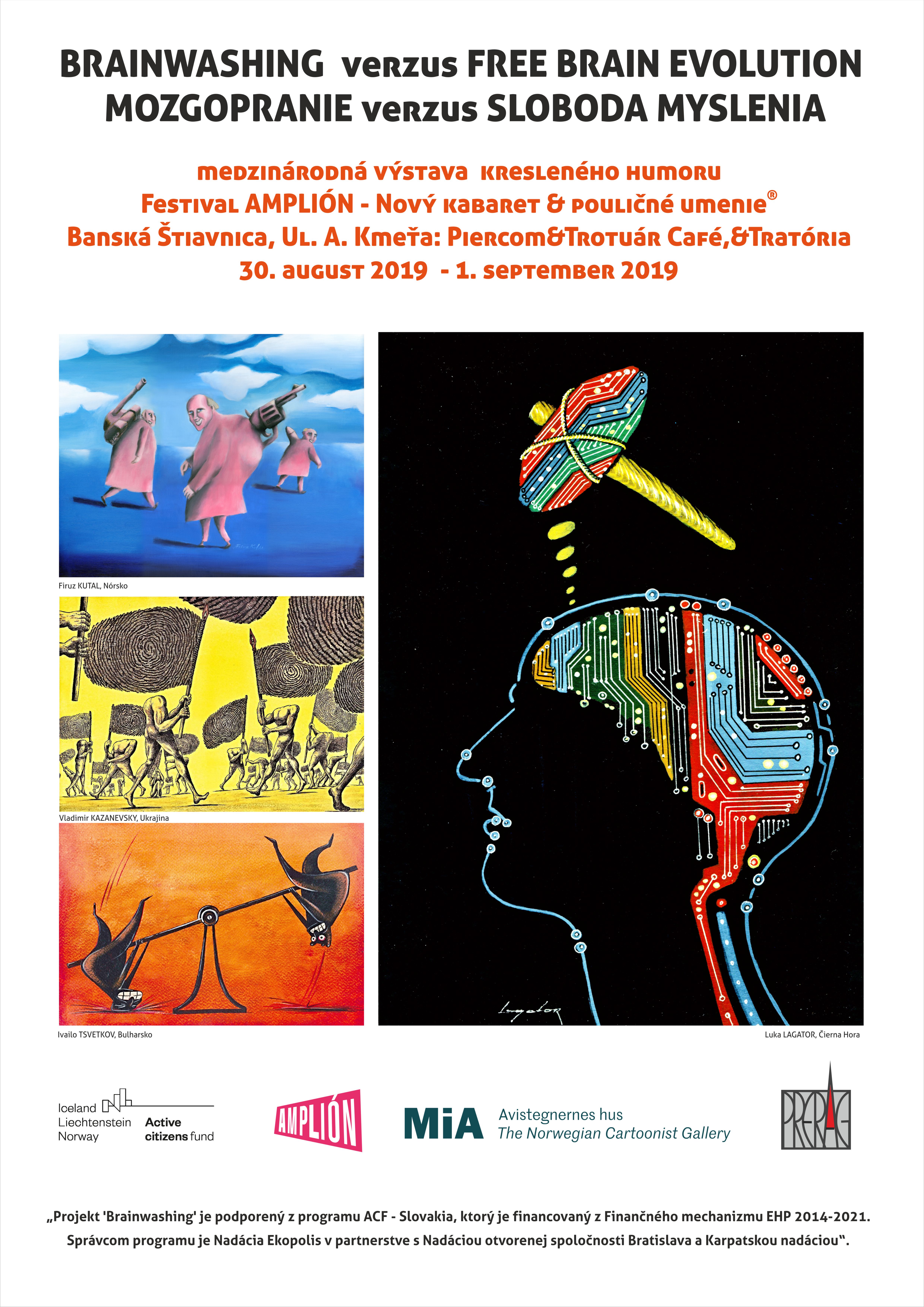 BRAINWASHING versus free BRAIN EVOLUTION (Brainstorming versus freedom of thought)
International exhibition of cartoon humor.
Festival AMPLIÓN – new cabaret & street art",
Venue: Banská Štiavnica, Ul. A. Kmeřa: Piercom&Trotuár Caré,&Tratória
30. august 2019 – 1. September 2019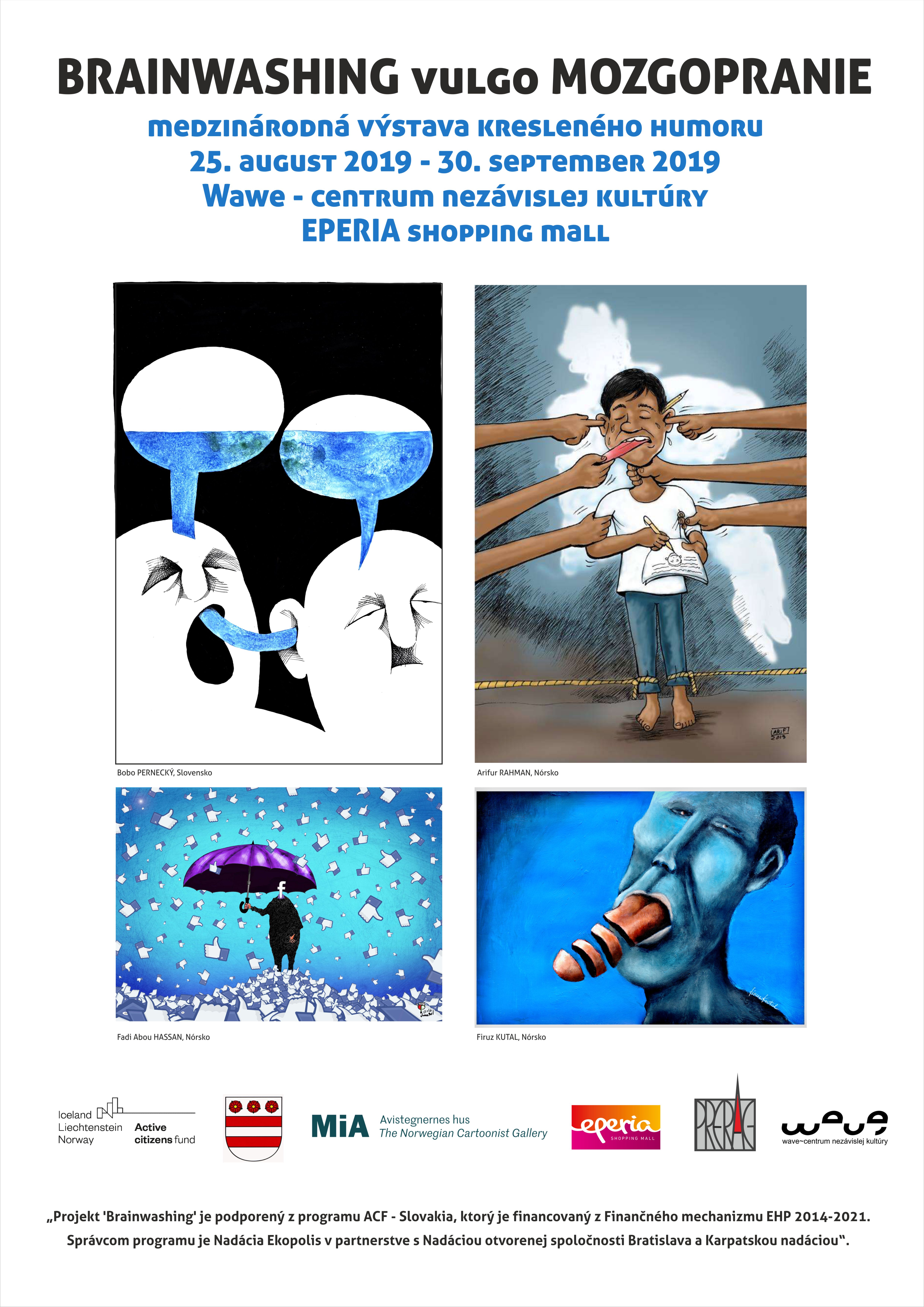 BRAINWASHING vulgo MOZGOPRANIE International exhibition of cartoon humor,
25. August 2019 – 30. 2019
Venue: Wawe – the center of Independent Culture and in EPERIA shopping mall.
The "Brainwashing" project is supported by the ACF-Slovakia program, which is funded by the EEA financial mechanism 2014-2021.
The program manager is the Ekopolis Foundation in partnership with the Open Society Foundation Bratislava and the Carpathian Foundation".