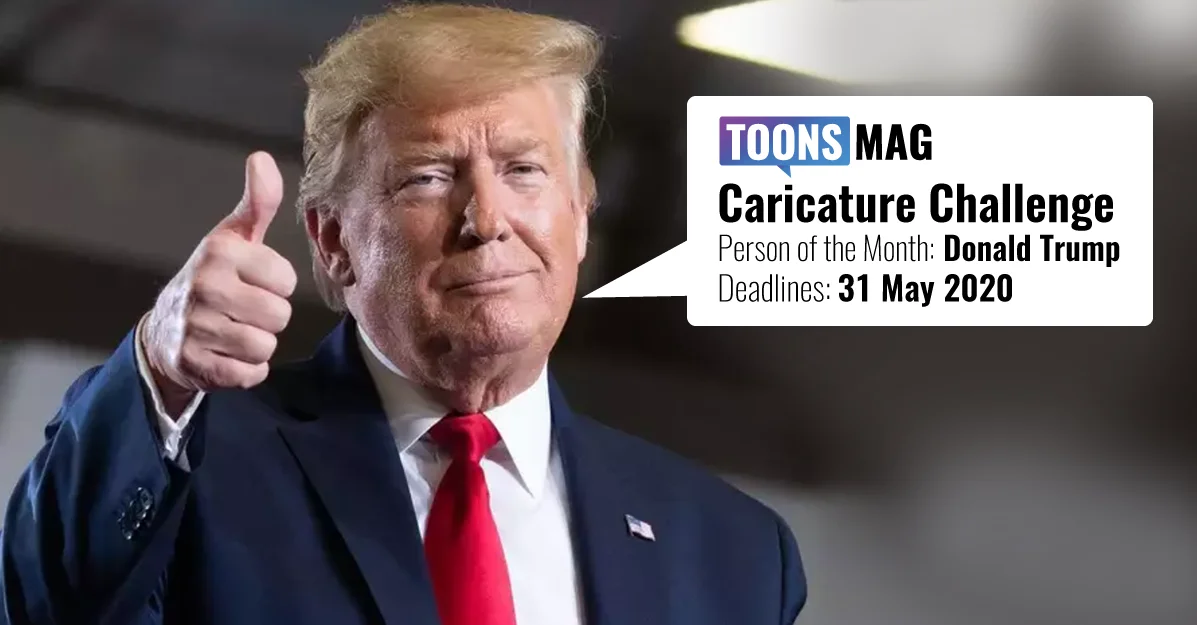 Introducing Toons Mag Caricature Challenge. It is an open caricature drawing contest.
Person of the Month: Donald Trump
Deadline: 31 May 2020
Rules:
You have to draw a portrait caricature and submit on the contest page for voting.
Voting:
Any Toons Mag member will able to vote and most voted entry will appear on the Top.
Award:
Top 5 position holders will receive a Cartoon Award from Toons Mag.
SpoTrumpLight
My name is Gomolemo Mark Kalayakgosi from Botswana Africa. I'm a Creative Worker who specializes in Cartoons, abstract, and Illustrations. I started drawing at the age of four; developed my Arts as I grew up and maturity kicked in. Above is a masterpiece I did title: it, getting the spotlight and craving for it comes with a lot of responsibility; fake smiles; hidden scars; and often LIVING A REALITY that is DELUSIONAL. See also: WHO? vs Trump.
This post was created with our nice and easy submission form. Create your post!