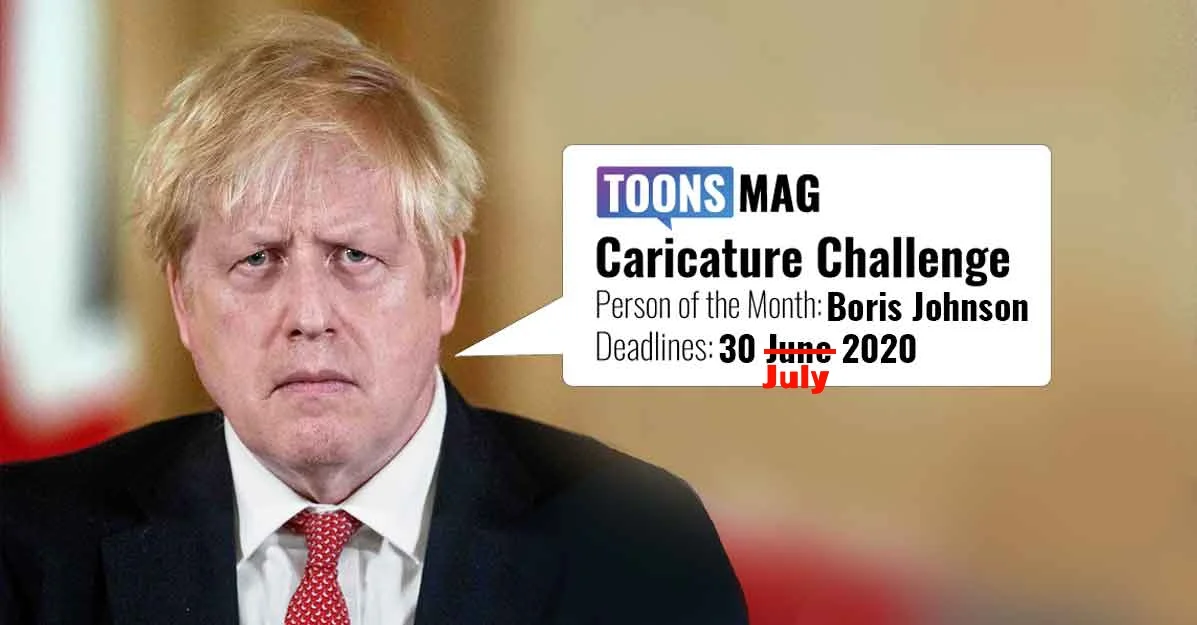 Person of the Month: Boris Johnson
Deadline for the vote: 30 July 2020
About Boris Johnson
Alexander Boris de Pfeffel Johnson is a British politician, author, and former journalist who has served as Prime Minister of the United Kingdom and Leader of the Conservative Party since 2019. He was Foreign Secretary from 2016 to 2018 and Mayor of London from 2008 to 2016.
Rules:
You have to draw a portrait caricature and submit under this contest page for voting.
Voting:
Any Toons Mag member will able to vote and most voted entry will appear on the Top.
Award:
Top 5 position holders will receive a Cartoon Award from Toons Mag.
Visiting the White Cows
Benjamin Netanyahu has accidentally referred to Boris Johnson as late Russian president Boris Yeltsin as he told: "I've returned from a very pleasant visit in London, where I've met with Prime Minister Boris Yeltsin..." Thats a nice opportunity for a drawing. Isn't it? I haven't drawn this but I was thinking about this comic side of politicians.
This post was created with our nice and easy submission form. Create your post!