3. February 2020 at 20:08
#47208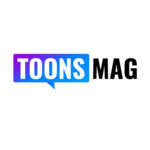 Arifur Rahman
Keymaster
Points: 606
If you want to submit a single artwork (single cartoon, comics or caricature) for publishing. Then select a single artwork format. Follow the link https://www.toonsmag.com/submission/?mag_format=image
Select a cartoon, comics, caricature or illustration from your computer or drag and drop it. Wait for a few seconds for file processing.
Once the image is uploaded the follow the required fields
1. Enter a title of your artwork, write a title.
2. Short description of your artwork. Describe what is your artwork about.
3. Select a category (Use category cartoon/comics/caricature or related category.)
4. Add some tags or keywords, separate with a comma, (Add some tags related to your content.)
Please don't add tags with #
5. Check the I agree with terms of condition
6. Click on publish or Submit for Review.
Our editorial team will inform immediately once you submit the entry. Editors will review and edit any text or spelling mistakes if needed and approve your content.
You will be notified by email once your content approved and published.
Note:
1. Toons Mag's first priority is good quality and meaningful artwork (cartoons, comics, caricature). Remember, your artwork represents you, when we approve and publish it on Toons Mag, then it represents Toons Mag too.
2. Please don't use gallery format or multiple contents submission format for publishing a single artwork. It is very confusing for us and for our audience.
3. Please don't add tags with # (Hashtag). Use short keywords and comma to separate the words.
4. Toons Mag is not a social network, it is a magazine, so don't copy randomly your social media post and submit on Toons Mag for publishing. Be serious, be professional.
5. Toons Mag follows it's publishing policy and press ethics for approving and publishing the contents.
6. If somehow your submission goes against our publishing policy or press ethics then Toons Mag reserved the right to do not approve your content.
7. Published, Unapproved or pending content are available on your profile's post section, you can share the link on your social media profile.
8. Artwork with no title, no comment, just for fun is not acceptable. So, it has to be with a title or name.
Read also https://toonsmag.uservoice.com/knowledgebase/articles/56240