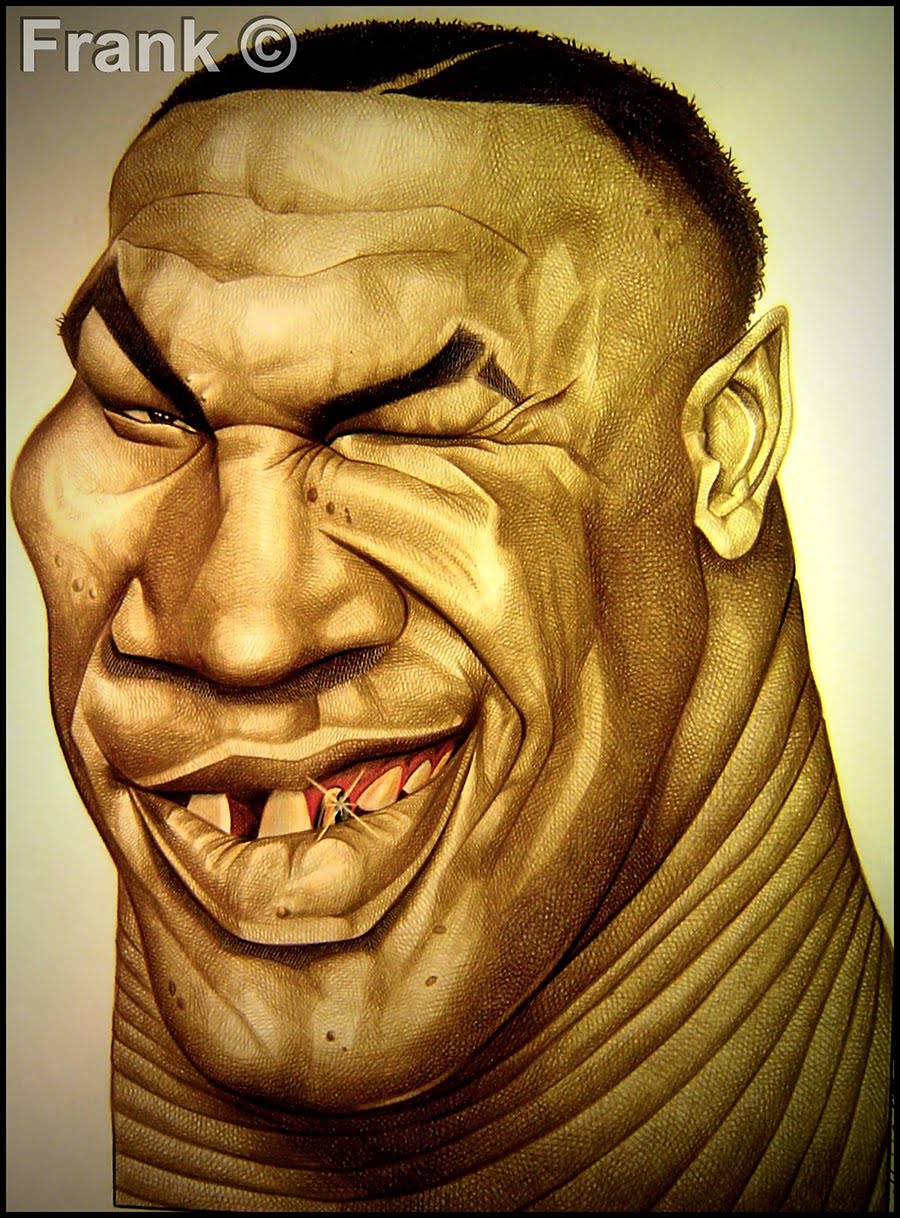 Caricature of Mike Tyson, old work, by Frank.
About Mike Tyson
Michael Gerard "Mike" Tyson is an American former professional boxer who competed from 1985 to 2005. He reigned as the undisputed world heavyweight champion and holds the record as the youngest boxer to win a heavyweight title, at 20 years, four months, and 22 days old.
See also: Caricature of Leonardo DiCaprio.