Naji Al-Ali
Naji Al-Ali was a Palestinian political cartoonist. Naji al-Ali was born in 1936 or 1937 in the village of al-Shajara in the Galilee. His family fled Palestine in 1948, and he grew up in the Ayn al-Hilwa refugee camp in Sidon in southern Lebanon.
He was frequently censored and jailed by Lebanese authorities between 1958 and 1963; he was encouraged by the Palestinian writer and journalist Ghassan Kanafani after the latter discovered his drawings on the walls of a Lebanese jail cell in the late 1950s.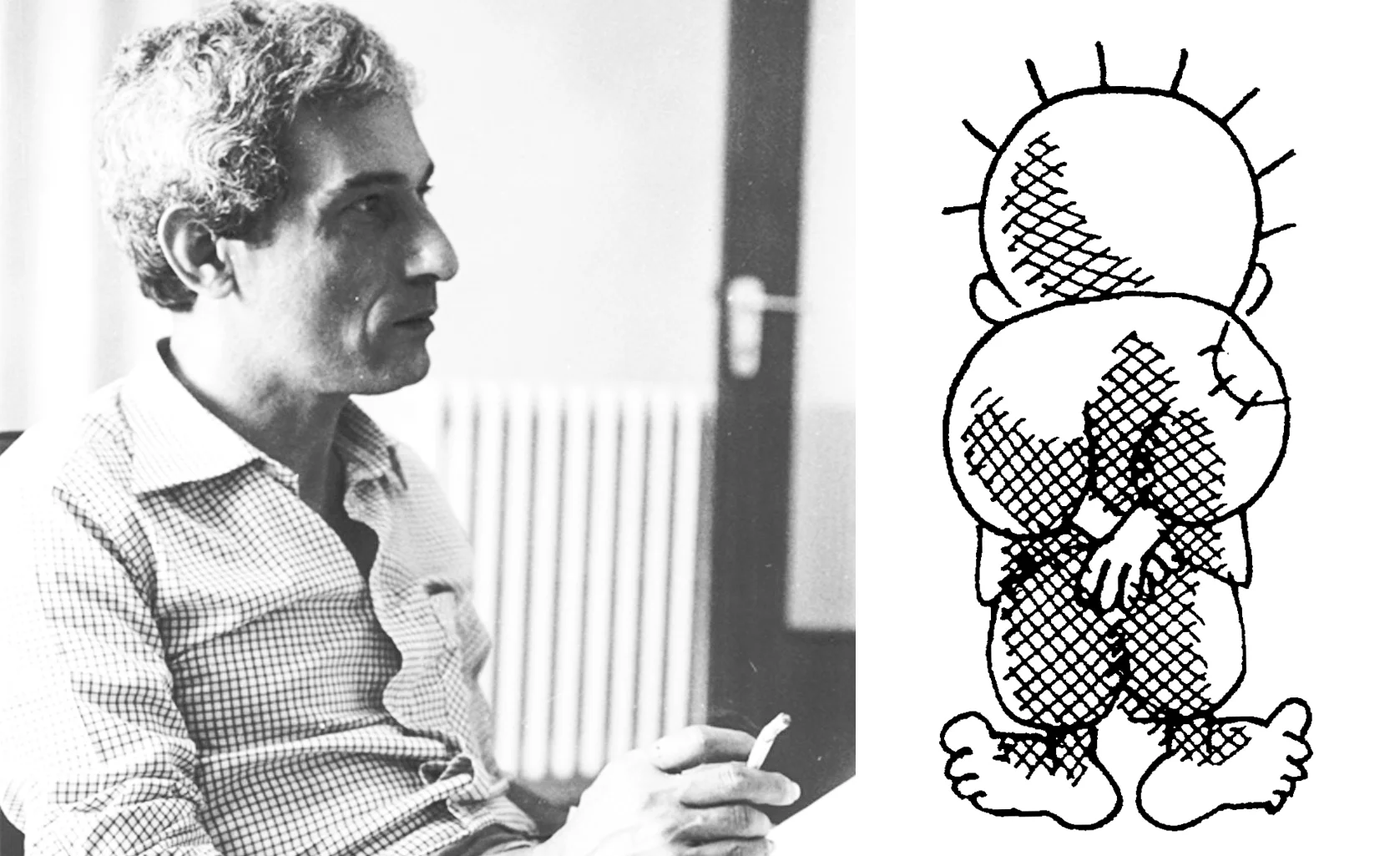 Al-Ali studied art in Lebanon and Kuwait in the 1960s. He returned to Lebanon in the early 1970s, working as a political cartoonist for the Beirut newspaper Al–Safir and contributing as well to the United Arab Emirates paper Al–Khalij.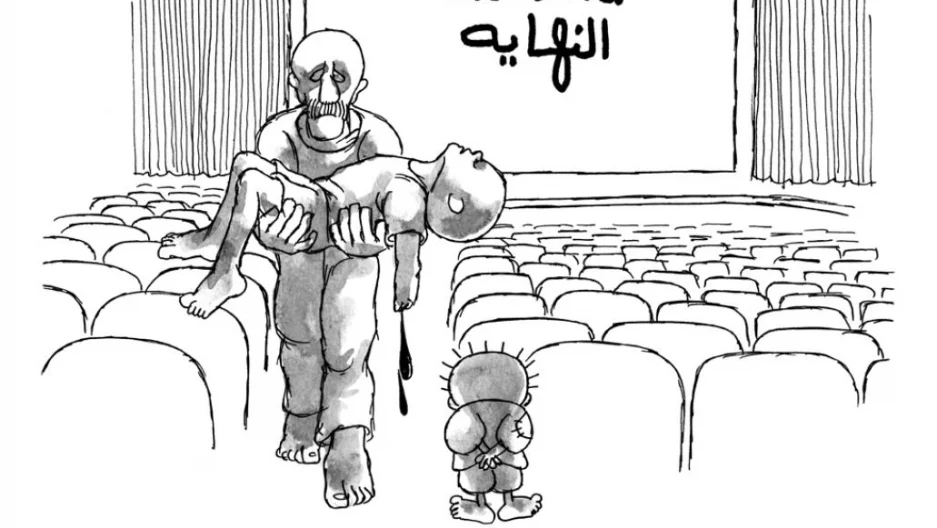 In 1983, after witnessing the massacres at the Sabra and Shatila camps in West Beirut, he felt his life was in danger, and he returned to Kuwait, where he worked for the newspaper Al–Qabas. He was expelled from Kuwait in 1985, due to pressure from the Saudi government, and moved to London, where he continued to contribute work to both Al–Qabas and Al–Khalij.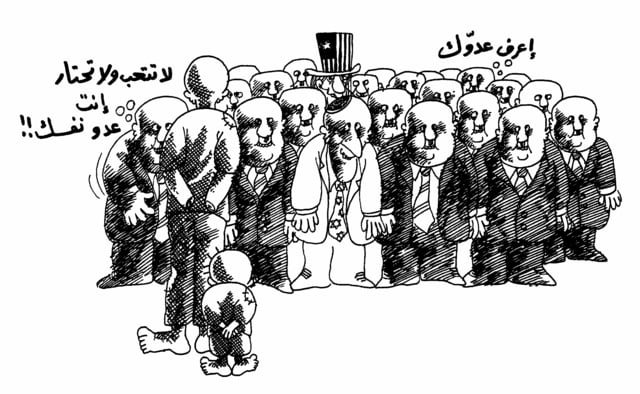 Naji al-Ali was murdered in London in 1987 by persons unknown, though he had recently been warned by a friend within the Palestine Liberation Organization (PLO) that his life was in danger. At the time, he was the most successful political cartoonist in the Arab world. His work dealt sharply with the life of the common people and in particular with the Palestinian tragedy.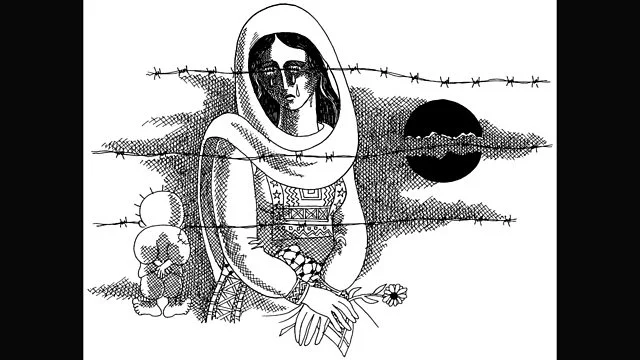 He had no factional political affiliation and attacked not only Israel but Arab states and Palestinian institutions for a lack of humanity and the absence of democracy. Despite—or perhaps because of—his popularity, he had many powerful enemies.