Norman Thelwell
Norman Thelwell was born Born May 3, 1923, in Birkenhead, Cheshire, England; died February 7, 2004, in Romsey, Hampshire, England. Artist and cartoonist. Thelwell, a regular contributor to Punch magazine, was famous for his series of child-and-pony cartoons. After serving in the British Army's Royal Electrical and Mechanical Engineers during World War II, he earned a design degree from the Liverpool College of Art in 1949.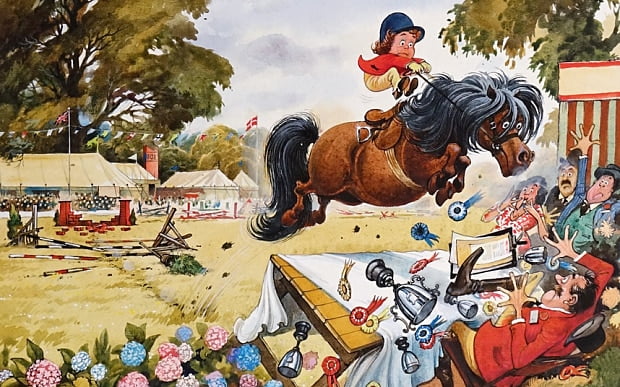 During the 1950s, while building up assignments as a freelancer, he taught design and illustration at the College of Art in Wolverhampton. His early cartoons were already being accepted by Punch by the early 1950s, and in 1953 he got the inspiration to create his child and pony characters.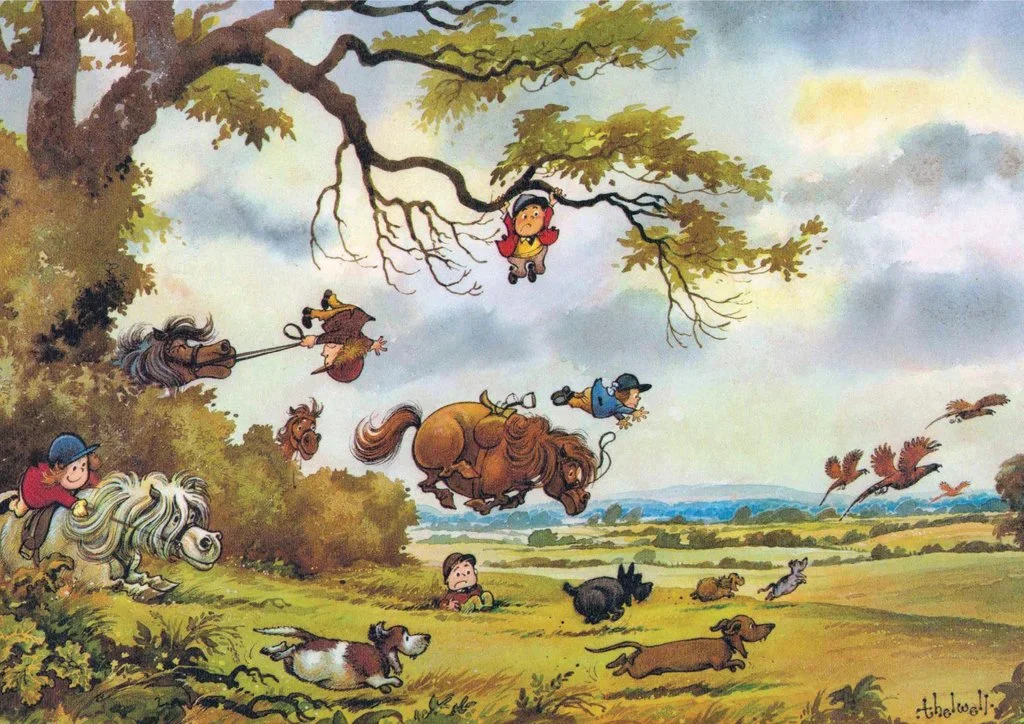 The little girl featured in these pieces is a somewhat rotund and grouchy child whose equally stubborn pony usually got the best of her in their ongoing power struggle.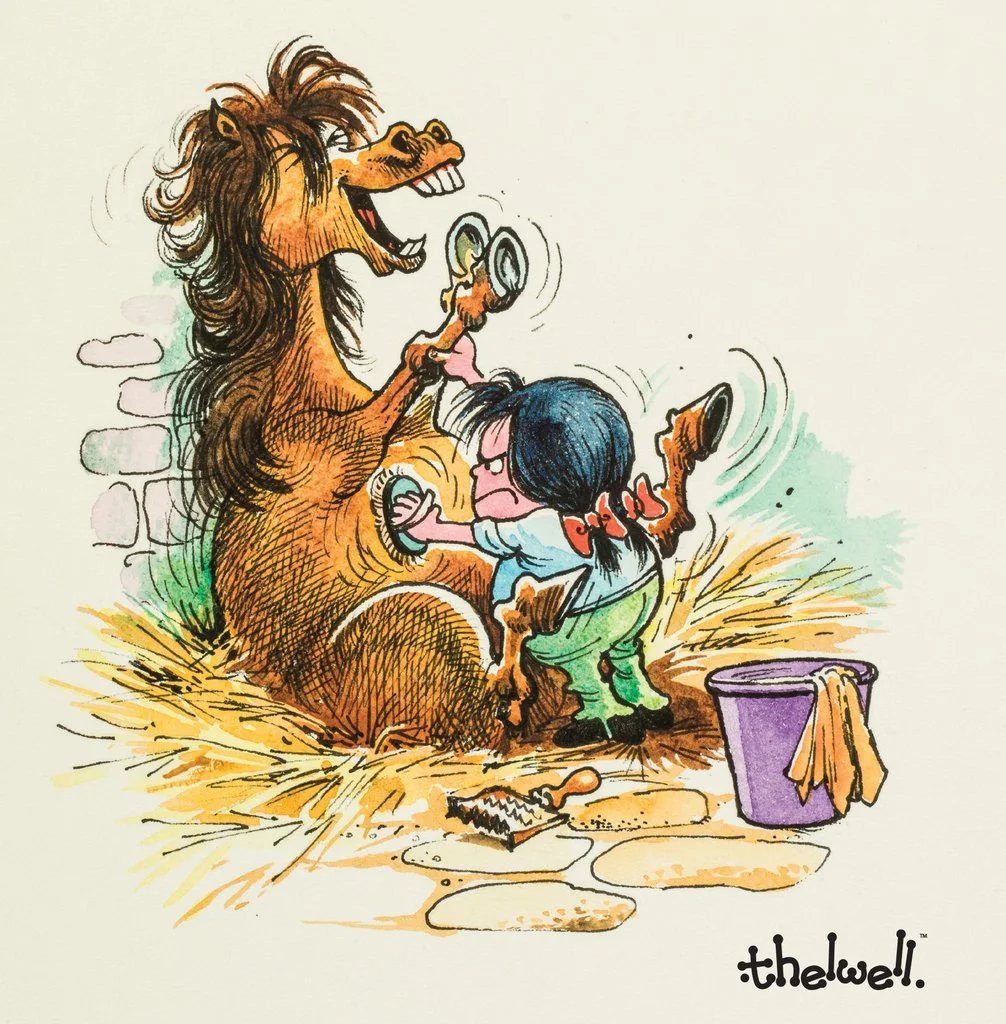 Over the years, Thelwell would publish over two dozen cartoon collections, many compiled from the more than 1,500 cartoons he contributed to Punch from 1952 to 1977. Among these are Angels on Horseback (1957), Ponies (1966), Thelwell's Brat Race (1977), and The Cat's Pyjamas(1992). The cartoonist's popular characters also adorned commercial merchandise.
OBITUARIES AND OTHER SOURCES:
PERIODICALS
Independent (London, England), February 10, 2004, p. 40.
Los Angeles Times, February 10, 2004, p. B12.
New York Times, February 12, 2004, p. C15.
Times (London, England), February 9, 2004, p. 26.
Read also: William Ellis Green (1923 – 2008)