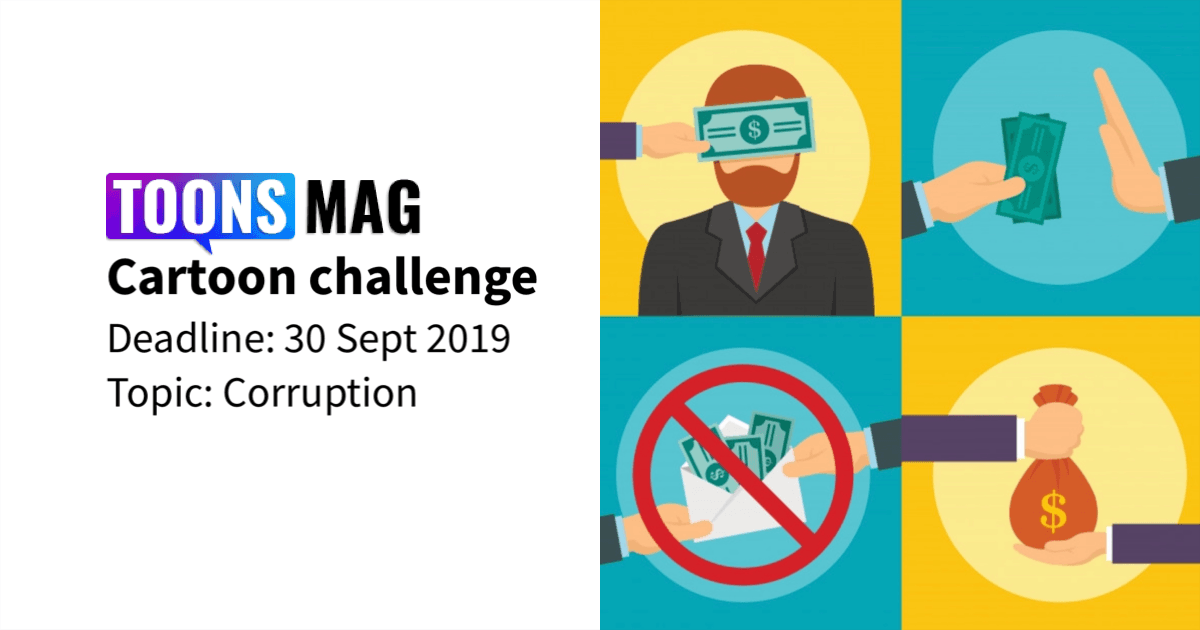 Corruption Cartoon Challenge in September  2019. The most voted top three cartoonists will consider as the winner.
About the Corruption Cartoon Challenge:
In general, corruption is a form of dishonesty or criminal activity undertaken by a person or organization entrusted with a position of authority, often to acquire illicit benefit, or, abuse of entrusted power for one's private gain. Corruption may include many activities including bribery and embezzlement, though it may also involve practices that are legal in many countries.
Political corruption occurs when an office-holder or other governmental employee acts in an official capacity for personal gain. Corruption is most commonplace in kleptocracies, oligarchies, narco-states, and mafia states. This is the working definition used by Transparency International (TI), applying to both the public and private sectors. The CPI focuses on corruption in the public sector or corruption which involves public officials, civil servants, or politicians.
Deadline: 30 September 2019
Topic: Corruption 
Award: Certificates
All cartoons will publish as a digital catalog.
Rules:
The rules are very simple, first of all, you have to a member of Toons Mag, and any member will be able to vote for any entry.
The drawing has to be new and original, and you have to submit it here on the Challenge page.
It can be traditional or digital drawing.
The winners will be selected by Toons Mag's user's votes.
Submission and voting will be closed on the 30th of September 2019.
You have to publish your entry on this challenge page, so use the submission form below.
The most voted top three cartoonists will consider as the winner.
Add your submission
This post was created with our nice and easy submission form. Create your post!