How to Draw Genie, this is a step by step drawing tutorial for kids. Follow the tutorial and learn how to Draw Genie Easy from Aladdin.
Draw Genie
[lwptoc hideItems="1″]
Step 1.
When drawing Genie, you will need to make two guide shapes. One for the top portion of the head/face and another for the lower portion of the face. Sketch in the facial guidelines too.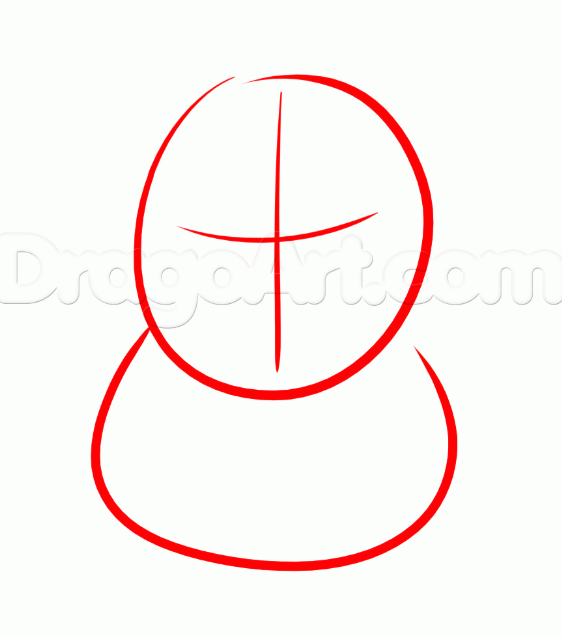 Step 2.
Using the guides, begin to draw out the actual shape and structure of Genie's head and face.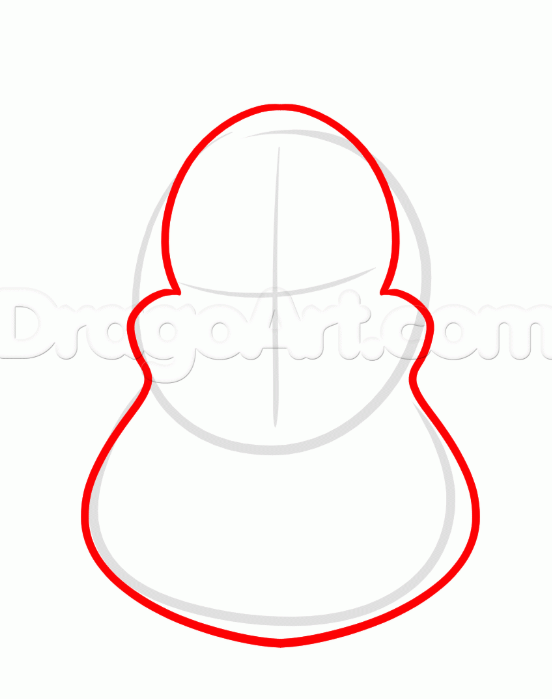 Step 3.
Okay, use the facial guidelines to draw in Genie's eyes and then the eyebrows. He has an excited look on his face.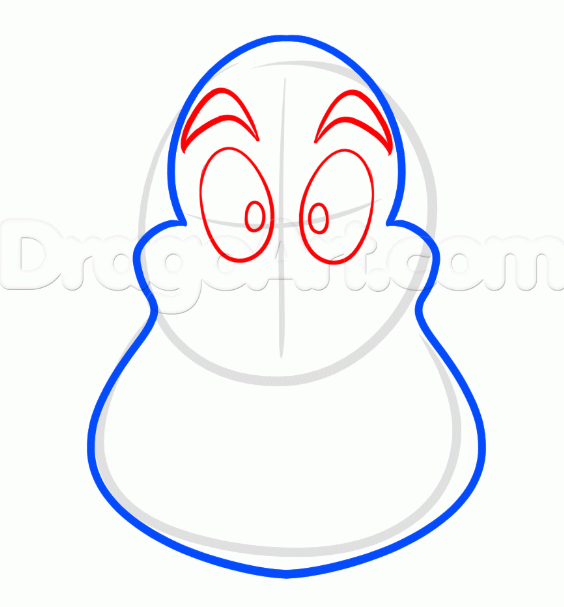 Step 4.
Okay, now draw the dash of a nose and then draw the mouth which is a great big smile. Add the teeth too.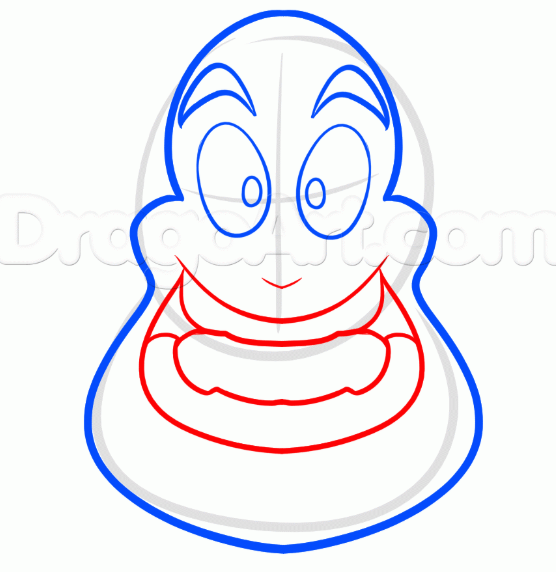 Step 5.
Lastly, draw in Genie's large pointed ears and then draw and color in the beard. Add the small tuft of hair at the top which is in a bead. Erase the mistakes and the guides.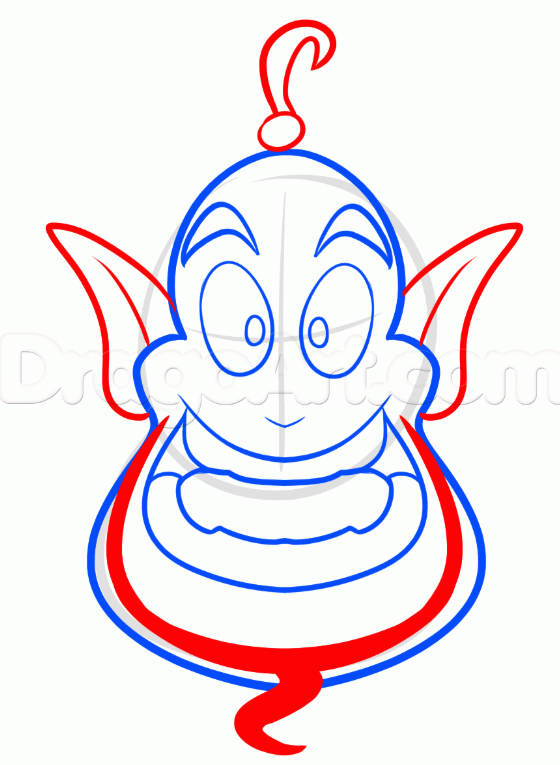 Step 6.
Look how easy that was to draw Genie. Now you can color him in. I hope you enjoyed this lesson on drawing Genie easy from Aladdin. Share, comment and love.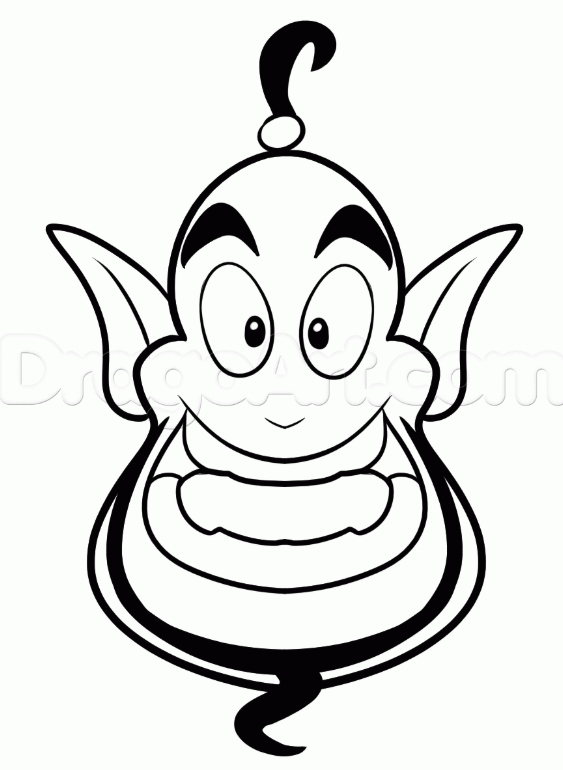 Learn also: