How to Draw Jasmine is an easy drawing tutorial for kids. Follow the tutorial and learn How to Draw Jasmine, From Aladdin.
Draw Jasmine
[lwptoc hideItems="1″]
Step 1.
Start off with a simple circle for the head guide and then draw in the facial guidelines.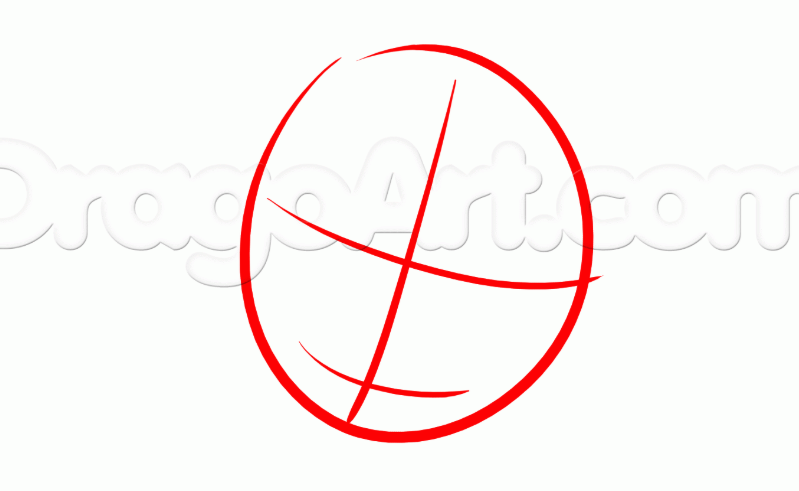 Step 2.
Next, draw the lower shape of the face which is the cheeks and chin. When that is done you can draw in her ears and the rounded triangle shaped earrings.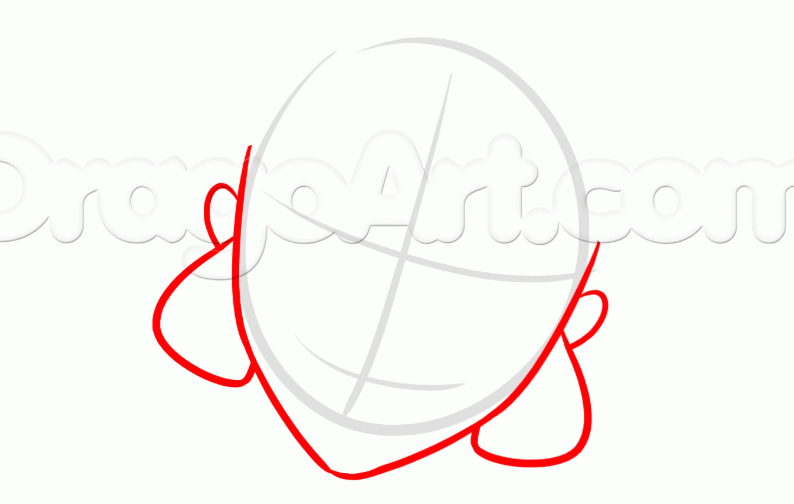 Step 3.
Next, we will work on drawing Jasmine's hair which is flared out in a rounded style that closes off behind her. The part should also be drawn in the front too as this is her traditional style.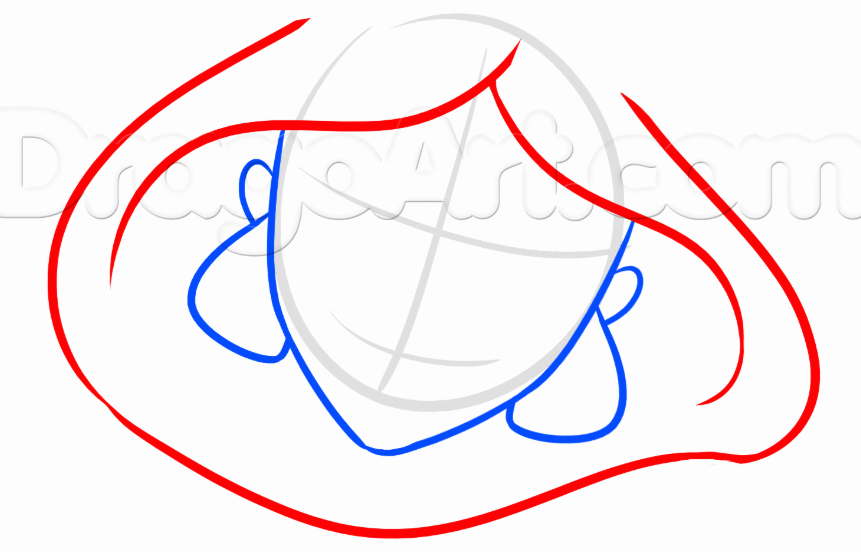 Step 4.
Use the facial guidelines to draw in her beautiful catty shaped eyes. The lining should be thick and bold. Draw and color in the eyebrows and be sure to draw them under the parted bangs. Next, draw the simply lined nose and then her full lips which are in a smile.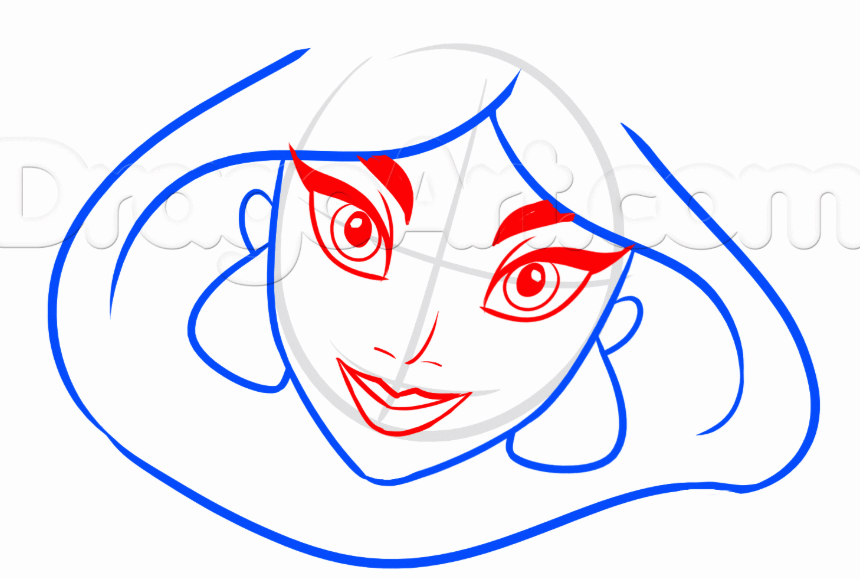 Step 5.
Now we will cap off the top portion of Princess Jasmine's head which is just a round shape. When that is done you can draw in the jewel that is in the center of her crown.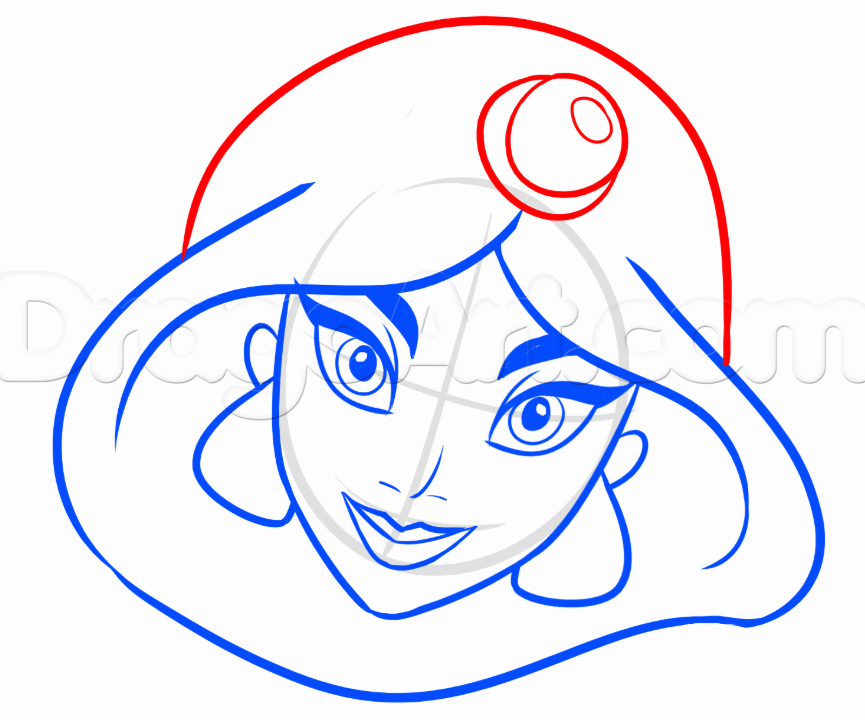 Step 6.
Finally, draw the band that is attached to the jewel that completes her Persian tiara. Erase the mistakes if there are any and then the guides to clean up the drawing.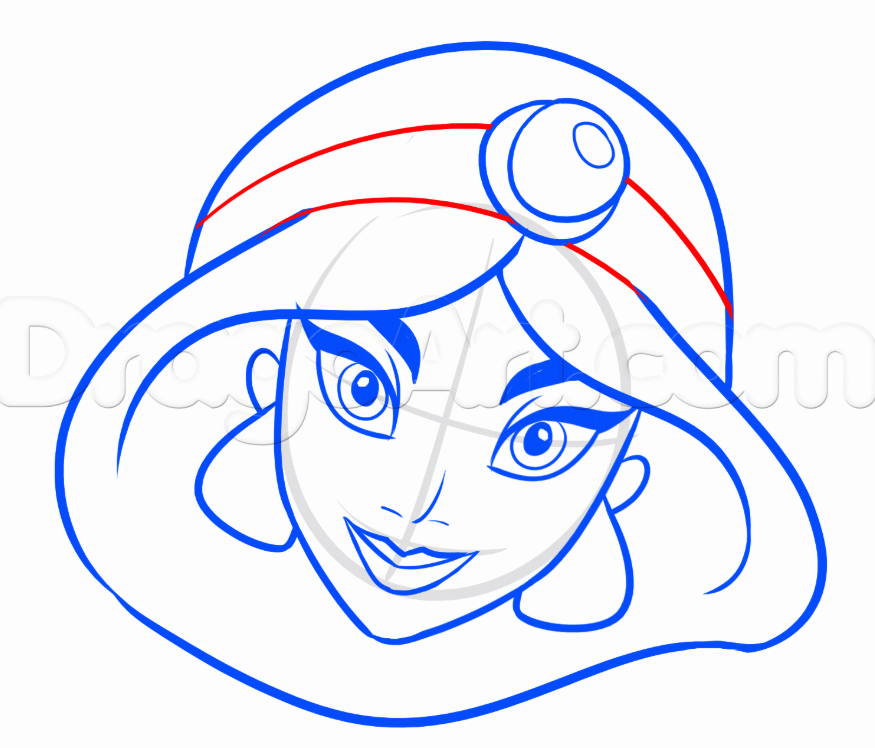 Step 7.
Now you can have fun coloring in Jasmine from Aladdin. I hope you enjoyed the lesson, be sure to love, comment and more importantly, share.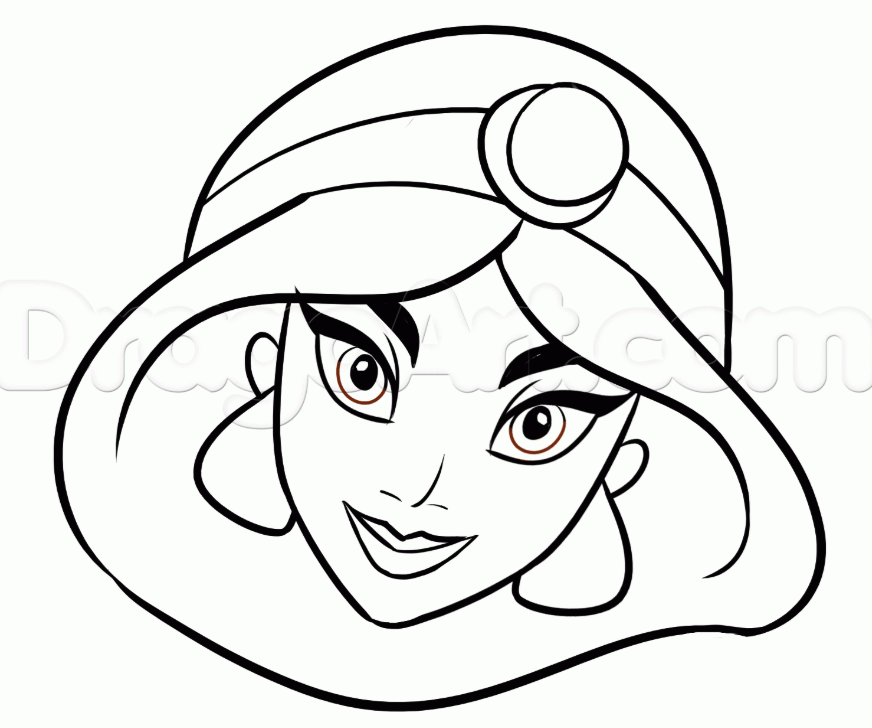 Learn also: