Want to learn How to Draw Max from the Grinch?
This is an easy and step by step drawing Tutorial. Follow the steps and learn How to Draw Max from the Grinch. This is a Step by Step Drawing Tutorial, We will draw Grinch in 7 Steps. Let's Draw Max from the Grinch. Just follow the step with me.
[lwptoc hideItems="1″]
Step 1.
Make three circles for the body frame. You will also need to sketch in the facial guidelines too.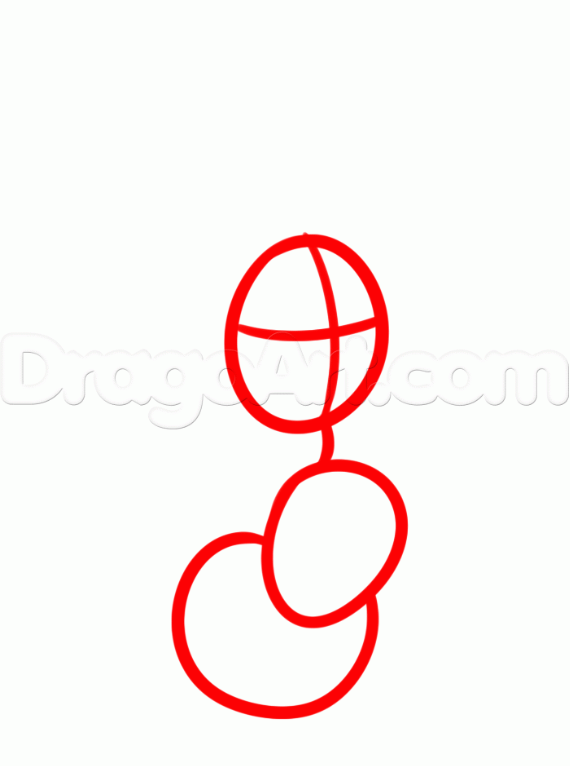 Step 2.
Begin drawing out the shape of Max's head shape which looks a little like a UFO.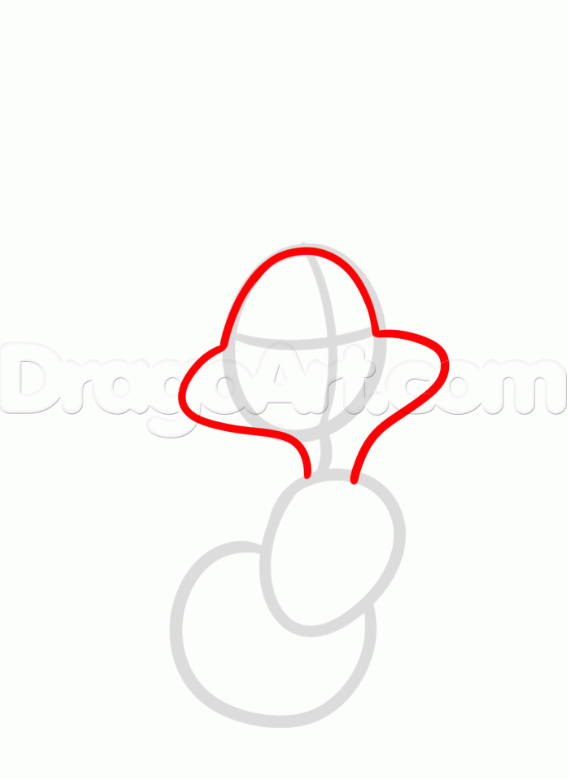 Step 3.  
You will now begin drawing Max's face starting with the eyes. Max has eyes that look very girly. Sketch out the shapes of each eye, then draw in the forehead wrinkles and then make the smile which seemingly goes from ear to ear. Add the nose and crinkles on the nose, then draw a flat chin and neck definition. Don't forget those lashes.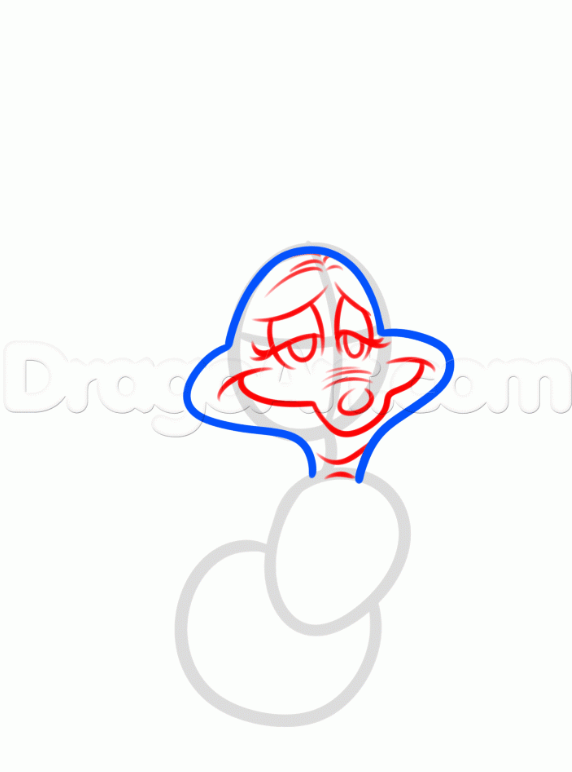 Step 4.
Here all you have to do is draw the floppy or droopy ears. Once that is done you can draw the very big antler on the head which is tied with a small string.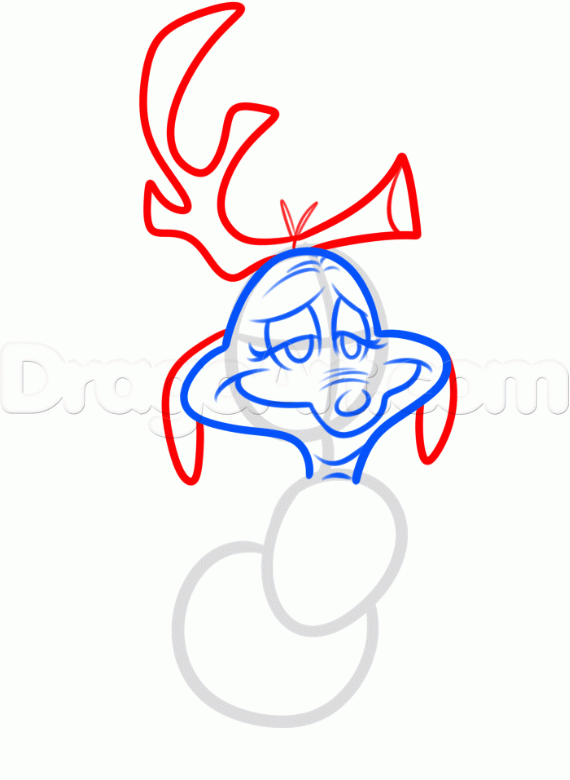 Step 5.
Continue to work on the body by sketching out the chest, front legs and feet. Notice how the feet look more like feet pajamas.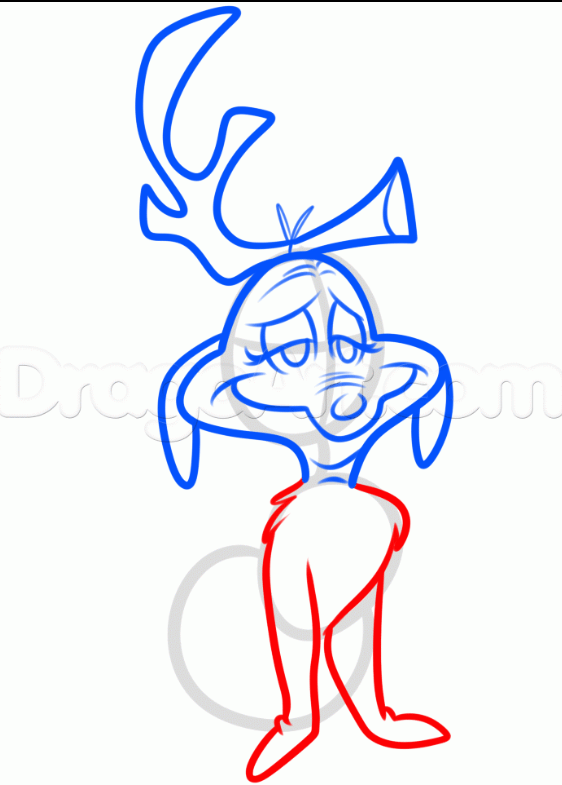 Step 6.  
And finally, draw the thighs, and back paws. When you draw the thighs make sure to add some hair on the lining for the thigh.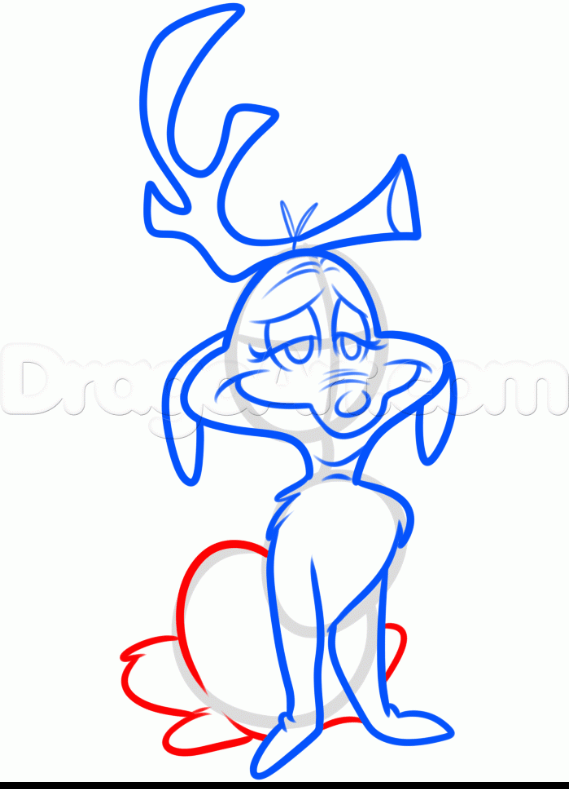 Step 7.  
Once you have erased all the mistakes you are done.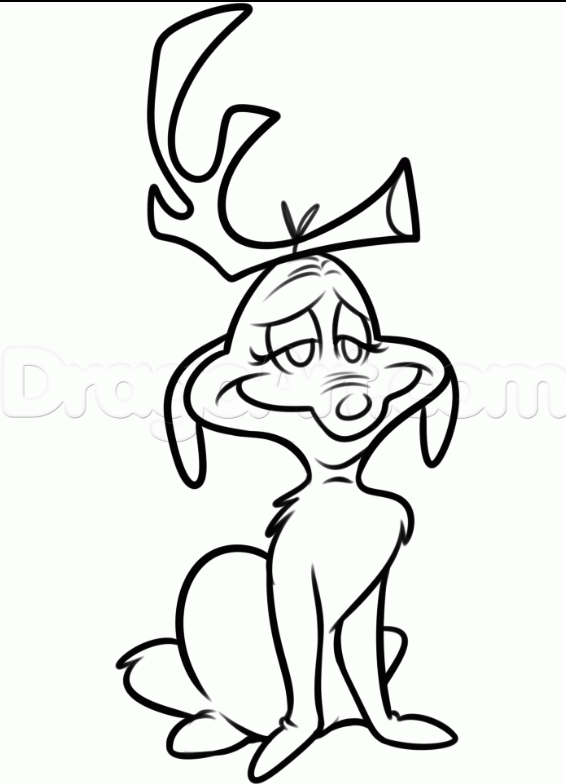 Learn also: