How to Draw Pusheen the Facebook Cat, Easy Tutorial, 4 Steps
Draw Pusheen
[lwptoc hideItems="1″]
Step 1.
Make an oval or oblong shapes like so and one facial guideline.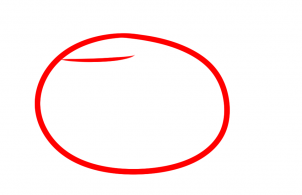 Step 2.
Once that is done draw out the body concept which has ears, legs, and a back end.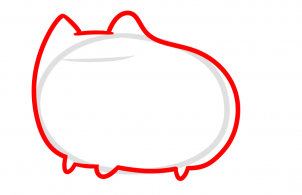 Step 3.
We will now draw the whiskers, eyeballs, and mouth. Add the tail and stripes on the tail, head, and back. Erase the guides and you're done.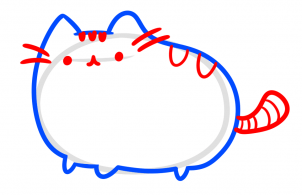 Step 4.
That's it. Your line art should look like this when you are all done. Have fun coloring Pusheen the Cat in.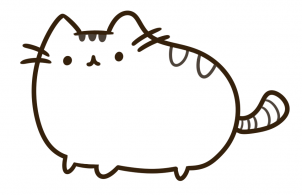 Tutorial by Dawn Darko, United States

Learn also: