Ram Mohan: Pioneer of Indian Animation Industry; India, being one of the most densely populated countries around the world, has a huge pool of audience for every product- given that the production is matched with the taste of that audience group. Therefore, despite having a huge potential, the animation market of the country has always been suppressed by the movie industry based in Mumbai aka Bollywood (Hollywood of India). But true talent and efforts- put together- can create monumental achievements, despite the adversities. Ram Mohan- the father of animation industry of India is one such example. He is mostly known in the South-Asian region for his creation of the iconic cartoon character Meena, produced by UNICEF.
Early Life of Ram Mohan
Ram Mohan was born in 1931 and died on October 11, 2019, at the age of 88. Although he achieved fame as an animator, he actually completed his graduation in Chemistry from the University of Madras. Change in regularity was not limited to his change of career direction only. While Mumbai is the center of the mainstream movie market of India, Mohan moved to this city and slowly, began becoming what he is famous for. Although he moved to Mumbai for completing his post-graduation, the subject was never meant to be his destiny and so, he decided to leave it incomplete.
Beginning into Animation
In 1956 he joined the Cartoon Films Unit, Films Division of the Government of India. To hone his skills as an animator, he went for receiving training from Clair Weeks of Walt Disney Studios, under the US Technical Aid program. Weeks was working on a 2-year contract as the Head of Cartoon Films Unit at that time.
Mohan continued working at the unit throughout the 1960s. After that, he established Ram Mohan Biographics in 1972. Then in 1997, he signed a merger with UTV Toons, a division of United Studios Limited (USL) of UTV Group and ultimately, formed what is known today as RM-USL Animation.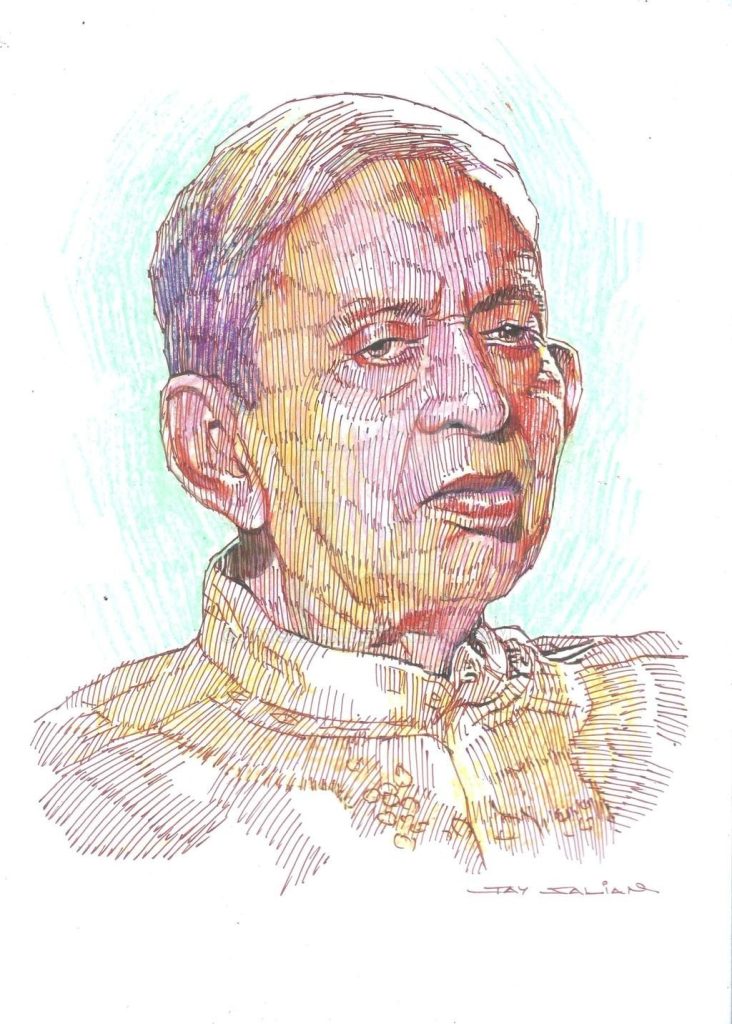 At the beginning of his career, Mohan used to do character designs and storyboards for 'This Our India'- an animated film adapted from a book by Minoo Masani. While working there for the Cartoon Films Unit, he did a lot of scripting, designing and animation works from 1960 to 1967. Of those works, the two most notable ones are: 'Homo Saps' that won the 'National Award for Best Experimental Film' in 1967 and 'Chaos' won an award at the Leipzig Festival of Short Films in 1968. Another countable achievement was his participation in the 1967 World Retrospective of Animation Cinema in Montreal.
He left Film Division in 1968. After that, he joined Prasad Productions as the Head of Animation. Then came 1972 when Ram Mohan Biographics was formed.
Ram Mohan USL Animation 
Ram Mohan knew that there were potential in India to grow a much bigger industry in the animation sector and most of that would be exporting services. But he also knew that there was a lack of human power and logistics. Therefore, he was looking for opportunities to partner with or work together with other organizations, which will ensure more facilities so that more animators can be appointed to take on bigger projects- both at home and abroad.
In this attempt, in April of 1997 Ram Mohan Biographics formed a partnership with UTV Group's United Studios Ltd. This was the beginning of one of the largest animation studios of India in terms of size, longevity, and quality of works. This also happens to be the country's largest post-production studio. As the chairman of the merged company, Ram Mohan's objective was to build a facility with enough space (about 5,000 square feet) and equipment (13 Animo work stations), in order to deliver a larger volume of work, especially to the foreign clients.
The objective has been made into reality from the very beginning. Within a year of operating as a merged organization, the manpower increased from 30 to 120. Before the mergers, Ram Mohan Biographics could only deliver small scale works like short commercials. When the primary company was assigned to making 13 episodes of Meena by UNICEF in 1992, Mohan had only 20-25 staff which made it impossible to handle that workload. For this reason, many early episodes of Meena Cartoon, though, were designed and storyboarded by Ram Mohan Biographics but were animated at Fil-Cartoons in Manila.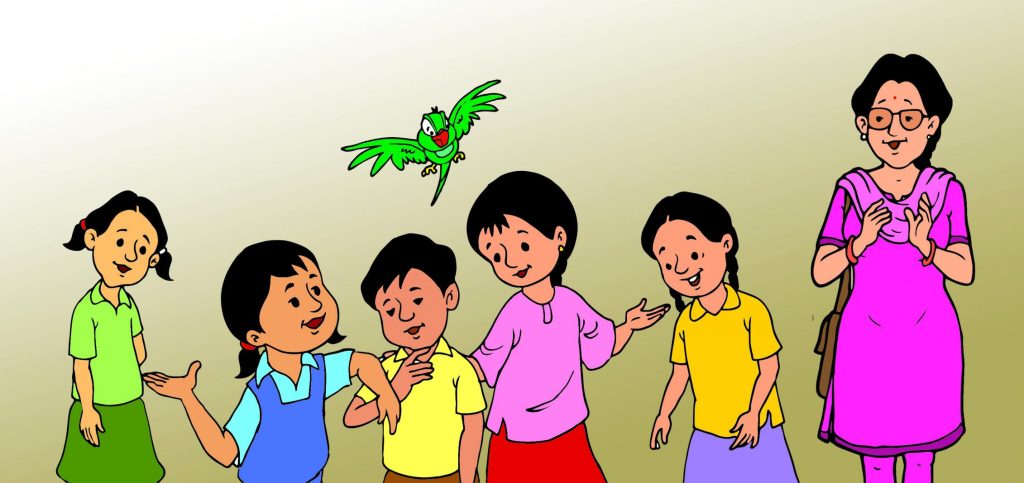 In the merged organization, manpower recruitment and training was given more emphasis in order to create the country's best animators. To get this done, the organization would recruit the top students from the finest institutions and provide them on-the-job training. The increased number of animators, larger space and increased number of equipment allowed RM-USL to handle four category of works: (i) high-quality animations for commercials, (ii) high-end animation on subcontract for studios in Los Angeles, (iii) low-end, low-budget, limited animation shows for local & Asian sponsors, and (iv) in-house productions which RM-USL will try and market on its own.
After a year of working in the improved condition, the company's achievements included: design, animation and post-production of three 12-minute episodes of Meena for UNICEF (South Asia)- a cartoon show focusing on the girl children of South Asia; animation of one 16-minute episode of Sara for UNICEF (East and Southern Africa)- a show dealing with the problems of the African adolescent girls; animation, on subcontract, of two 24-minute episodes of Adventure of Oliver Twist for Saban International, and starting of pre-production work on a 13-part serial of 24 minutes each, Jo Killat, for Singapore Television (the latter, co-produced with UTVI of Singapore, is one of several collaborations Mohan has had with foreign companies).
In the beginning of1990s, the company co-produced with Nippon Ramayana Films and producer Yugo Sako, 'The Legend of Rama'- a 135-minute animated feature that got the producers awarded.  After that, Mohan and Sako also discussed the possibility of co-producing Krishna, another feature based on Hindu mythology.
Other Works & Recognitions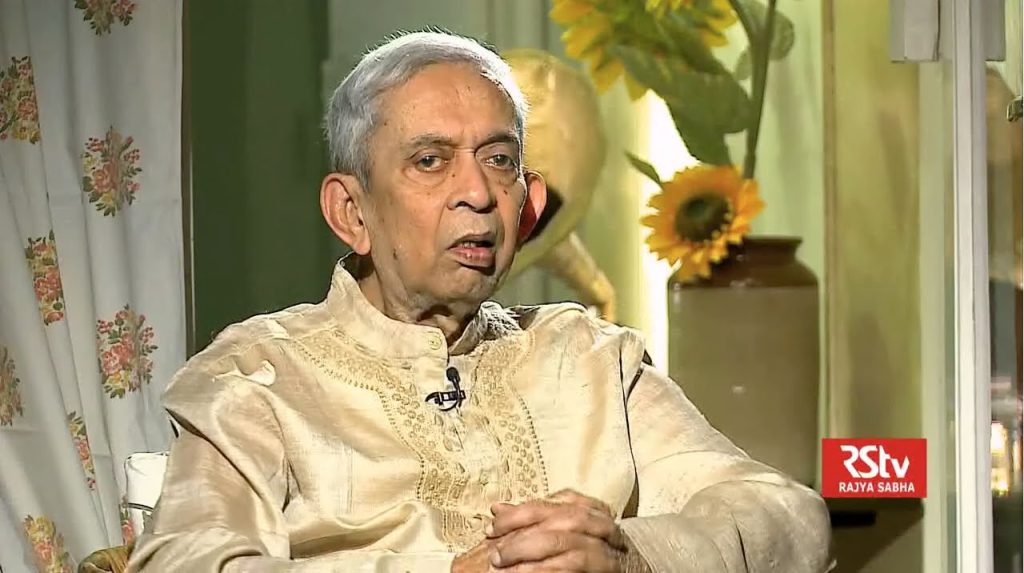 Ram Mohan also contributed to the feature film industry. He worked in the mainstream films like in 1978 in B.R. Chopra's Pati Patni Aur Woh (animated song), Satyajit Ray's 'Shatranj Ke Khilari' (a title sequence), Mrinal Sen's Hindi film 'Bhuban Shome' (a sequence) and also films as Biwi O Biwi, Do Aur Do Paanch and Kaamchor.
Mohan also worked as the chairman and chief creative officer at Graphiti Multimedia- a Mumbai-based animation company. In 2006, he established the Graphiti School of Animation. He received many awards and recognitions for his work, of which the most notable ones are: the two times of National Film Award for Best Non-Feature Animation Film- You Said It (1972) and Fire Games (1983). He also received the 'Lifetime Achievement Award' at the 2006 Mumbai International Film Festival. In 2014, Mohan's greatest recognition came in the form of the 'Padma Shri' which is the fourth-highest civilian award given by Government of India.