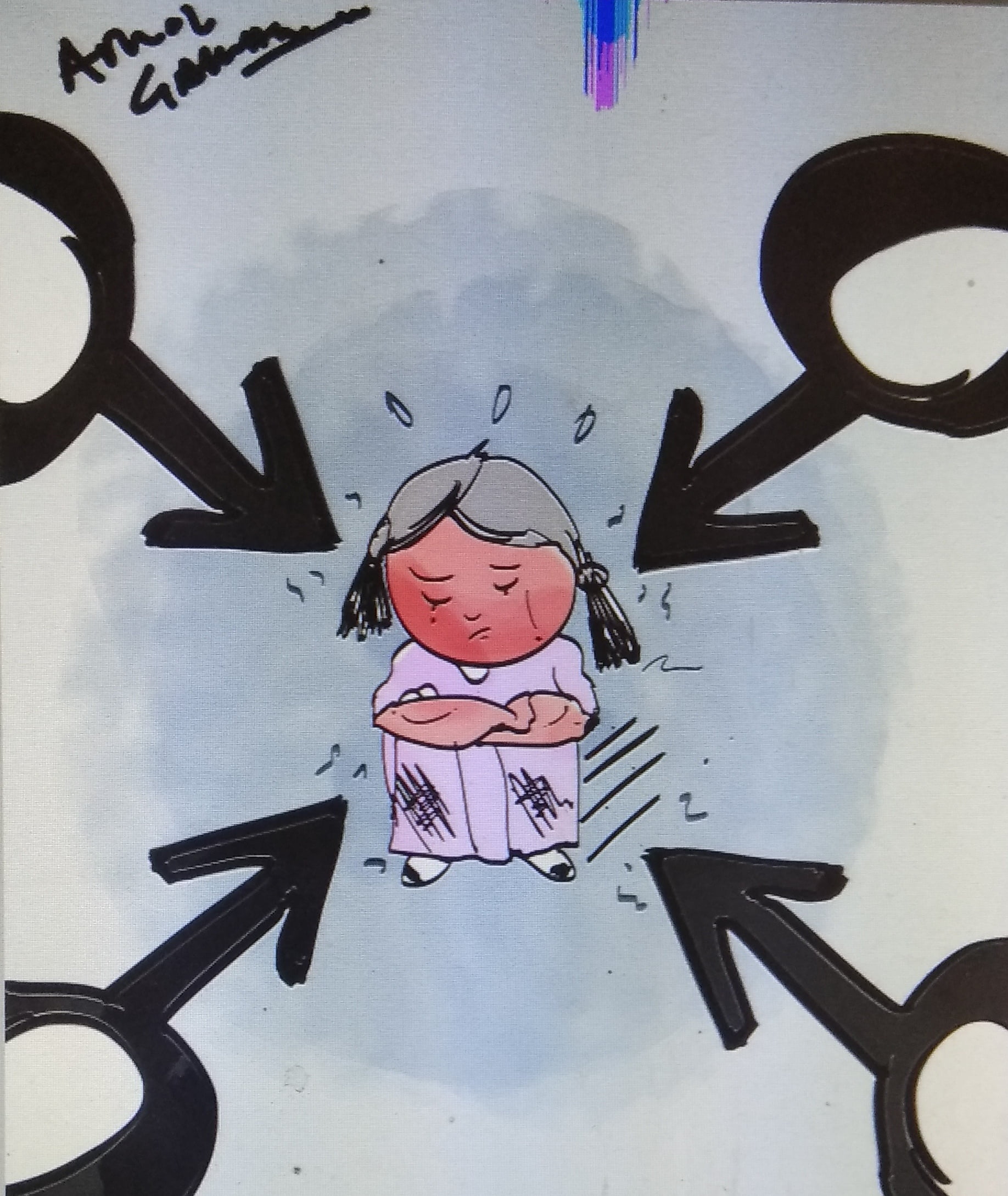 Rape in India, a cartoon about the gang rape of a veterinary doctor whose body was set on fire and dumped under a bridge has sent shockwaves through India, with hundreds of women taking to the streets in protest.
The charred body of the 26-year-old woman was found on the outskirts of the southern city of Hyderabad on Wednesday night.
CCTV footage, police reports and witness accounts suggest the attack had been premeditated. The woman's scooter tyres had allegedly been deflated by four men, who then sat waiting in a lorry nearby and approached her to offer help.
She was allegedly dragged to an uninhabited scrubland near the motorway that was hidden from the road by bushes, where she was smothered to muffle her screams and raped by the men. It is believed they then suffocated her. Her body was then put into a truck and taken to a motorway underpass, where the men set it alight and dumped it at around 2am.
News Source:The Guardian