"I was utterly determined to have a superhero series without any secret identities… I knew for a fact that if I possessed a superpower, I'd never keep it secret. I'm too much of a showoff. So why should our fictional friends be any different?"
– Stan Lee, former Chairman Emeritus & Comics Writer, Marvel Comics
Stan Lee, whose full name was Stanley Martin Lieber, was a legendary figure in comics and entertainment. Born on December 28, 1922, in New York City, he would become one of the most influential and beloved creators in the history of comic books and superheroes.
Full Name:

 Stanley Martin Lieber

Birthdate:

 December 28, 1922

Birthplace:

 New York City, New York, United States

Death Date:

 November 12, 2018

Occupation:

 Comic Book Writer, Editor, Publisher, Producer

He is known For

 Co-creating numerous iconic Marvel Comics superheroes, including Spider-Man, Iron Man, the X-Men, the Hulk, Thor, Black Widow, and the Fantastic Four.

Notable Works:

 Spider-Man, X-Men, The Avengers, The Incredible Hulk, Iron Man, Fantastic Four, Black Widow, Daredevil, Doctor Strange, Thor, and many more.

Legacy:

 Stan Lee is widely regarded as one of the most influential figures in the comic book industry. His characters and storytelling revolutionized superhero comics and are a significant part of popular culture. He was known for his catchphrase, "Excelsior!"

Awards and Honors:

 Stan Lee received numerous awards, including the National Medal of Arts, a Disney Legends Award, and a Saturn Award for Lifetime Achievement. He was also inducted into the Will Eisner Award Hall of Fame and the Jack Kirby Hall of Fame.
Thanks to modern digitization for which 'superhero' is a term known to people of all ages across the globe, even at the most distant places where many other basic needs are not as available. And, when the word 'superhero' comes to mind, one of the very first and most likely replies is- The Avengers; especially after the last film of the franchise released in early 2019- 'The Avengers: Endgame'. The Avengers earned more than $24 billion worldwide with its three movies and the 4th & last one of the series became the highest-grossing movie ever, topping Avatar.
Apart from The Avengers, many names are associated with Marvel Enterprises (website, Comics, Cinematic Universe, Studio, and TV all media put together)- the brand that proudly owns the flagship product i.e. The Avengers. And, there has been one single name behind all these almost realistic yet dreamy world of superheroes- Stan Lee.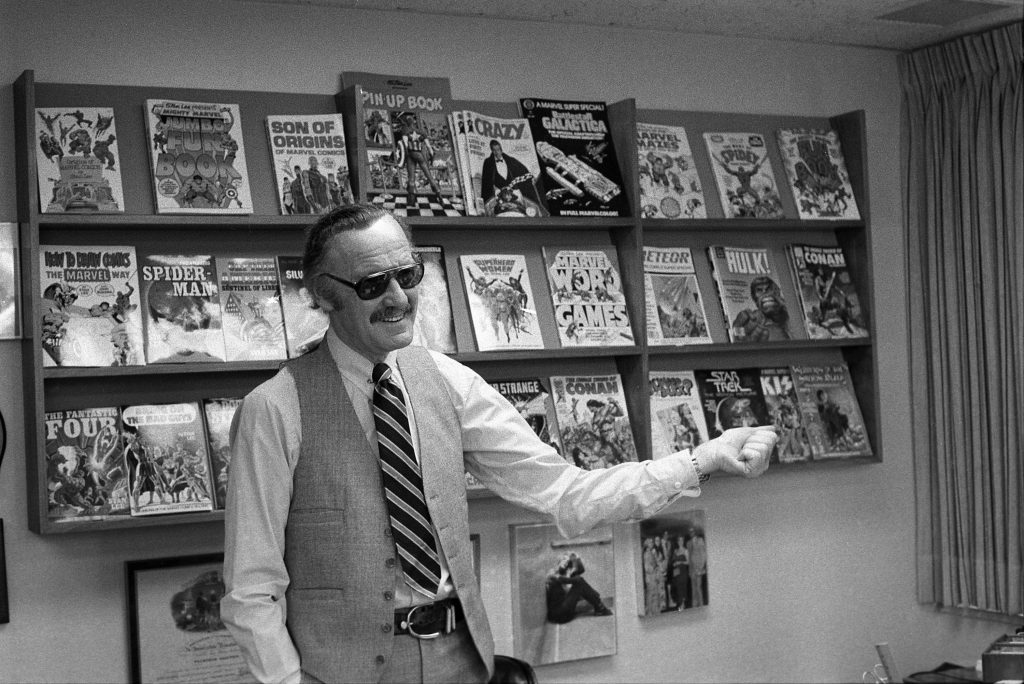 Early Life
Almost always, future greatness is signaled at a very early age of a person that is to be presented to the world in an unknown period. Stanley Martin Lieber was very much fond of reading from the age of mere 10 years and his regulars included Shakespeare as well as pulp magazines, novels of Sir Arthur Conan Doyle, Edgar Rice Burroughs, and Mark Twain; and also movies of Errol Flynn.
Born of Romanian immigrant parents Jack Lieber and Celia Solomon Lieber on December 20, 1922, in Manhattan, New York- Stanley was the elder of the two brothers. He graduated from DeWitt Clinton High School in the Bronx at the age of 17.
The Beginning of his Journey
Although he aspired to be a serious writer, the beginning wasn't as smooth. Writing obituaries, serving as a Broadway usher, and delivering sandwiches at the Rockefeller Center were the jobs he claimed to be involved in before landing at Timely Publications (later became Marvel Comics).
Timely was owned by one of his relatives named Martin Goodman, who had already made a name in the genre of pulp magazines and was about to enter the comics field. Lee joined there as an office assistant in 1939 and by the early 1940s became an Interim Editor. He worked for the army, domestically, during World War II as a writer & illustrator.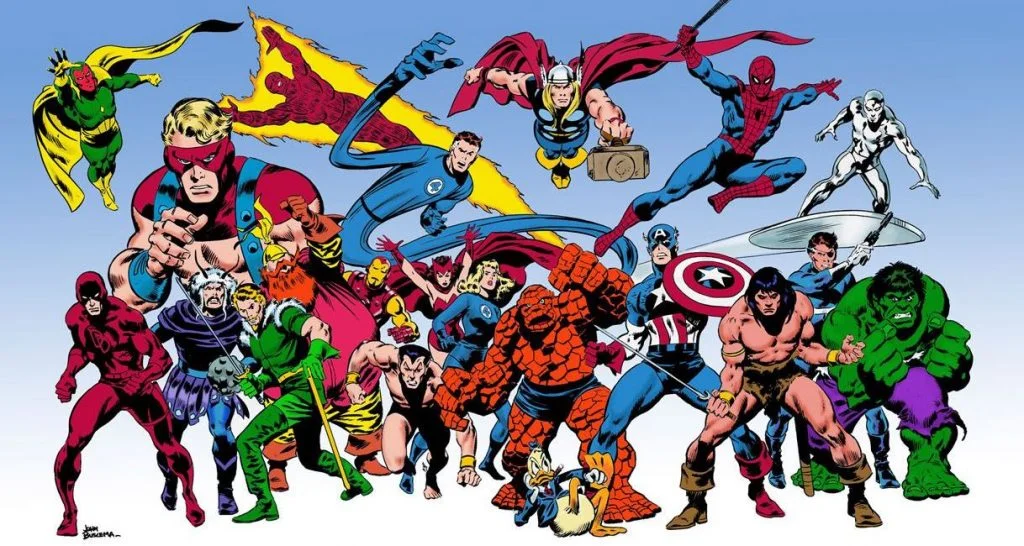 Lee married former model Joan Boocock in 1947. He died on November 12, 2018, in Los Angeles, California at the age of 95. He is survived by younger brother Larry Lieber and a daughter named Joan Celia Lee.
Finding the Right Way
"Almost everything I've ever written I could finish at one sitting… I'm a fast writer. Maybe not the best, but the fastest."
– Stan Lee, former Chairman Emeritus & Comic Writer, Marvel Comics
To give the readers the impression that Marvel Comics had a large pool of writers, Lee used several pseudonyms and the one that was created by simply splitting his first name up into two words 'Stan Lee' – made the permanent mark on the minds of the readers and comics lovers and superhero lovers around the world.
During the 1940s the sales of comics were at its peak; however, it raised concern among the parents who demanded censorship to prevent immorality and juvenile delinquency. In 1954 a Senate subcommittee held a hearing investigating these claims against the comic books industry.
Added to this demand was psychiatrist Fredric Wertham's 1954 anti-comics book "Seduction of the Innocent." As a result of all these, the 'Comics Code Authority' was established to create wholesome content; but it took away much of the wit, concerns regarding social issues, humor- in total, the genre of comic books lost much of its charm. At this stage, Lee was completely blocked by the boring, same-old methodical writing criteria.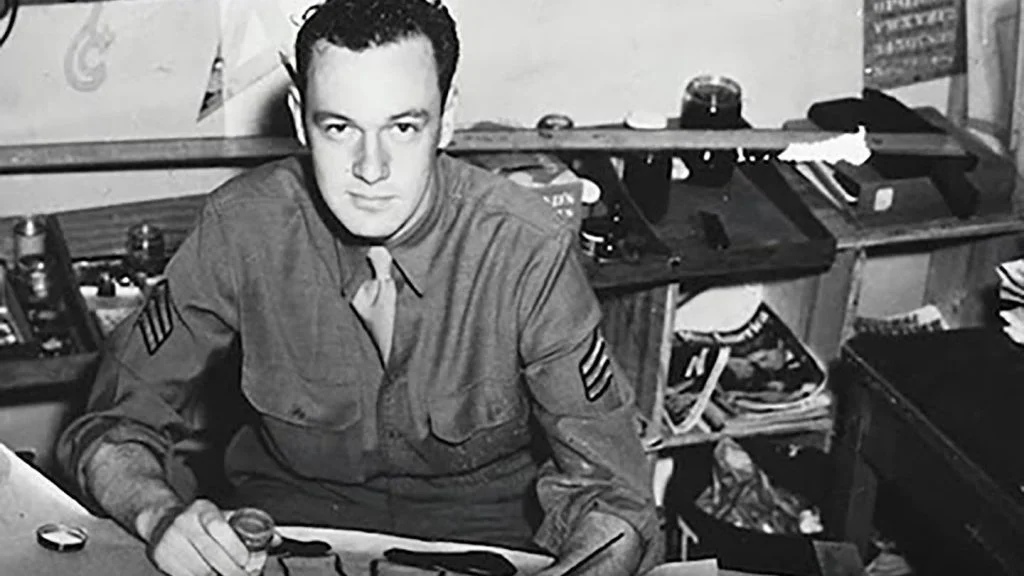 And then, came the moment that changed the history of comics forever. Being supported by both his wife and his editor Mr. Goodman, who was already looking for a way to fight DC's new Flash, Lee started to pen his first-ever gift to the comics lovers. In 1961 Stan Lee, along with his illustration artist Jack Kirby, produced the first issue of Fantastic Four and voila! People loved it! It was an instant hit. A team of four completely normal human beings with the superpower that is no secret to the world outside- just as Lee always wanted to present his superheroes. And that's how it all began.
Unlike the traditional method, Lee invented his way of producing a large number of comics within the short time he had to produce them. Instead of handing over the scrips to the illustrators, he used to tell them the story in a summarized way and instructed them to draw it with details as they would feel to be fitting with the story. Later, he would fill in on the dialogues as required. In this way, many new characters also came to be which were not in the original story told by Lee.
The world of Marvel Comics changed forever with the appearance of more such publicly identifiable heroes like X-Men, Captain America, The Incredible Hulk, Spider-Man, Iron Man, Thor and so many more. Lee's creation 'Black Panther' became Marvel's first-ever movie made by an African-American director Ryan Clogger and had an almost all-black cast. Today, even after his departure, many more characters are in the process of development and the kingdom of Marvel's superheroes, now owned by Disney, will go on with the strong base set by Stan Lee, for life.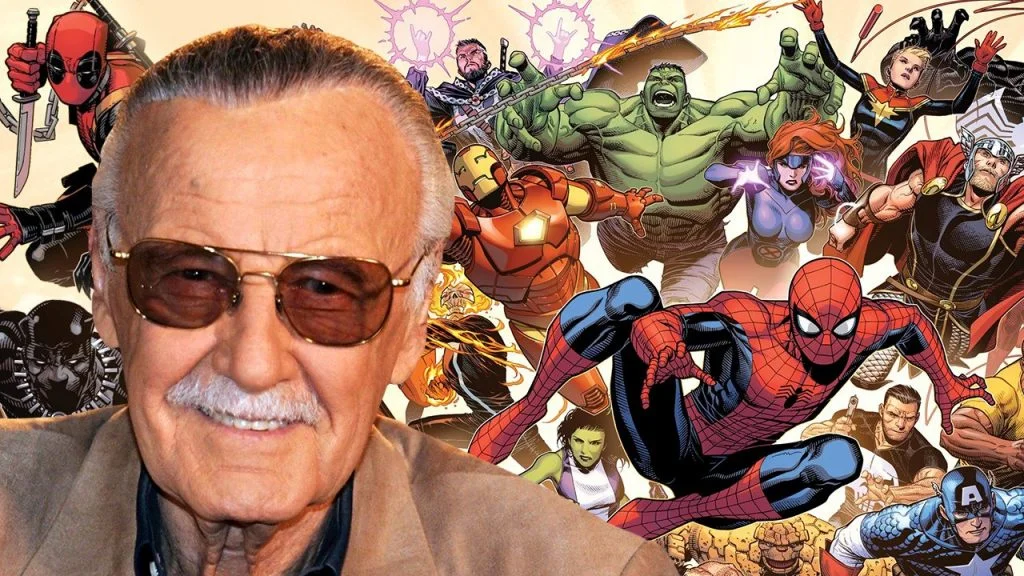 He published a book 'Amazing Fantastic Incredible: A Marvelous Memoir' (with Peter David and illustration by Colleen Doran in comics style) in 2015. Before this in 2002, he published a slim memoir 'Excelsior! The Amazing Life of Stan Lee' with George Mair and started an intellectual-property company in 2001 named 'POW! Entertainment'.
He co-wrote a graphic novel 'Romeo and Juliet: The War' in 2012 that landed on the 'The New York Times Best-seller' list. Lee also launched a YouTube channel 'Stan Lee's World of Heroes' featuring comic, comedy, and sci-fi content. There was also this History Channel series 'Stan Lee's Superhuman' that presented people with remarkable skills and abilities. Stan Lee started his Twitter account even in his 90s!
Appreciation & Criticism
Where there is light, there must be darkness somewhere in there. Stan Lee, the crownless emperor of the world of comics, didn't have a life without its fair share of flaws. It has been a very much known topic in the media that he was never been generous enough to his artistic collaborators when it came to giving them the rights & royalties they deserved.
Jack Kirby was one of his longest time collaborators who once left Marvel due to having disputes with Lee and returned later, though their relationship never regained its original warmth; yet they worked together. He even had a co-writer named Joe Simon. The news was there that he had some issues with his daughter too, but Lee himself cleared the air later saying that everything was alright between him & his daughter.
Although, the court cases went in favor of Lee regarding both the royalties to the co-creators and from Marvel Enterprises, in his book 'Amazing Fantastic Incredible: A Marvelous Memoir', he paid adequate credits to all his co-workers. The National Endowment for the Arts acknowledged Stan Lee by providing him the award of 'National Medal of Arts' in 2008 and it was given by former US President George W. Bush.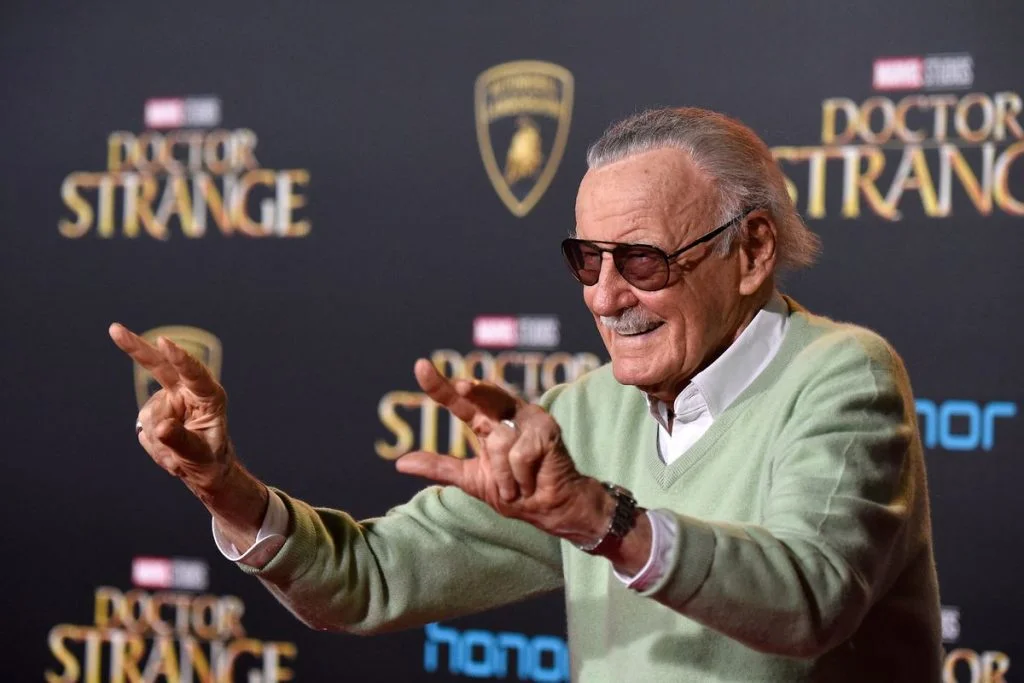 Last Words
"I want to do more movies, I want to do more television, more DVDs, more multi-sodes, I want to do more lecturing, I want to do more of everything I'm doing. The only problem is time. I just wish there were more time."
– Stan Lee in "With Great Power …: The Stan Lee Story," a 2010 television documentary
Stan Lee was more than just a writer for Marvel Comics, he practically was the 'man behind' the entertainment behemoth. Writer, editor, publisher, Hollywood executive, promoter along with playing cameo roles in almost all the Marvel movies- Stan Lee was actually, more than just a 'man behind'. He was the heart of Marvel and there won't be any more like him.
FAQ
Here are some frequently asked questions (FAQ) about Stan Lee:
Q: Who is Stan Lee?
A: Stan Lee (born Stanley Martin Lieber) was an American comic book writer, editor, publisher, and former president and chairman of Marvel Comics. He is best known for co-creating numerous iconic superheroes, including Spider-Man, Iron Man, Hulk, Thor, and the X-Men.
Q: When was Stan Lee born?
A: Stan Lee was born on December 28, 1922, in New York City, United States.
Q: What is Stan Lee's full name?
A: Stan Lee's full name is Stanley Martin Lieber.
Q: What is Stan Lee known for?
A: Stan Lee is primarily known for his significant contributions to the comic book industry, co-creating many beloved superheroes and supervillains that have become pop culture icons. He played a crucial role in shaping the Marvel Universe and revolutionizing how comic book characters were portrayed.
Q: Which characters did Stan Lee co-create?
A: Stan Lee co-created numerous iconic characters, including Spider-Man, Iron Man, Hulk, Thor, X-Men, Daredevil, Black Widow, Doctor Strange, Fantastic Four, and many more.
Q: Did Stan Lee have any involvement in Marvel movies?
A: Stan Lee had cameo appearances in various Marvel movies, beginning with "X-Men" in 2000. His cameos became a beloved tradition and a way to honor his contributions to Marvel.
Q: What other roles did Stan Lee have at Marvel?
A: Besides being a writer and co-creator, Stan Lee held various roles at Marvel, including editor-in-chief, publisher, and eventually becoming the public face and ambassador of the company.
Q: Did Stan Lee create characters outside of Marvel Comics?
A: While Stan Lee is most famous for his work at Marvel, he also contributed to other comic book publishers throughout his career. He worked on characters like The Spirit and Thor for other companies.
Q: Did Stan Lee win any awards?
A: Stan Lee received numerous awards and honors throughout his lifetime. Some notable accolades include the Will Eisner Award Hall of Fame (1994), Jack Kirby Hall of Fame (1995), Hollywood Walk of Fame Star (2011), and a National Medal of Arts (2008) presented by President George W. Bush.
Q: When did Stan Lee pass away?
A: Stan Lee passed away on November 12, 2018, at 95, in Los Angeles, California, United States.
Q: What is Stan Lee's legacy?
A: Stan Lee's legacy is immense and far-reaching. He transformed the comic book industry, bringing complex characters with relatable human flaws and societal issues to the forefront. His creations inspired generations of fans and catalyzed the success of the Marvel Cinematic Universe. Stan Lee will always be remembered as a visionary storyteller and an influential figure in popular culture.