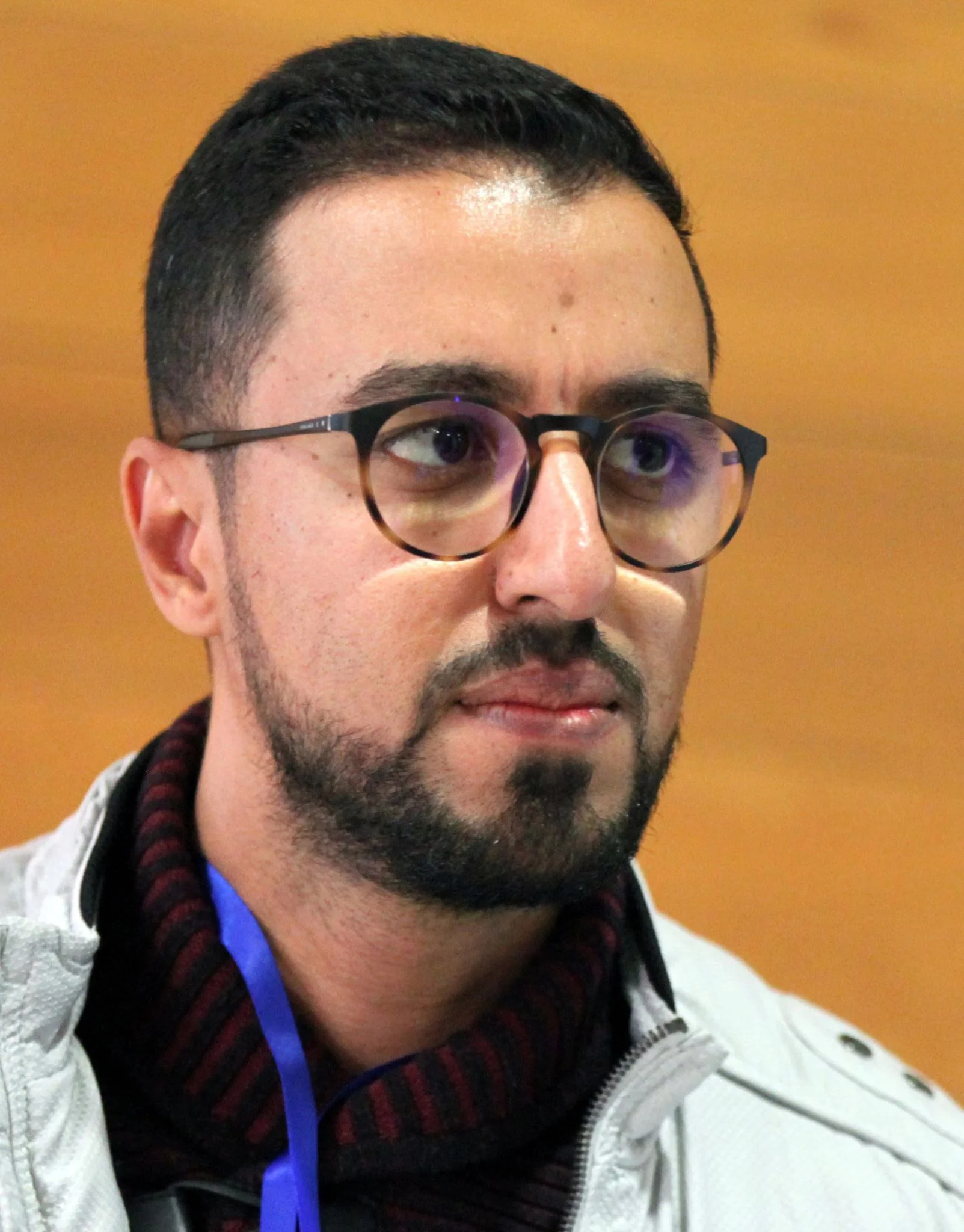 Adnane Jabir is an artist from Meknes, Morocco. He is an art teacher and a caricaturist. His work is published in various e-magazines. Let's talk with Adnane Jabir.
Tell us something about yourself.
Adnane: Well, my name is Adnane JABIR, 35 years old. I have two daughters and a beautiful wife. I live in Meknes city, located in north-central Morocco.
On the one hand, I am a middle school Art teacher, so my job is teaching different art techniques to students and any art-related topic ranging from mixing basic colors to art history in order to bring out the inner artists of them. On the other hand, I exercise the art of caricature and illustration as a professional. My artworks are published monthly in the well-known Moroccan history magazine « Zamane ». I take part in international exhibitions and contests of caricature and cartoons. I have won some top prizes.
How/where did you learn to draw? How long have you been working as a cartoonist / Artist?
Adnane: At an early age, I was influenced by my father who introduced me to drawing. However, it was during childhood that my artistic destiny loomed on the horizons: In 1994, I was a student in primary school, I won the first prize in a national drawing contest. In 1999, I participated in the International Poster Contest, organized by the United Nations Fund; my drawing was selected to represent my country Morocco at a major exhibition in New York City. In 2001, I obtained my high-school diploma in Fine Arts. From that time, my artistic career has begun.
What work do you most enjoy doing? What are your hobbies?
Adnane: Drawing faces, whether it was caricature or portrait, by traditional techniques or by digital technologies, it remains my eternal passion. Each human face has a story that I try to explore through the dissection of his features, searching for his distinctive expressions and capturing the essence of his soul.
Name three artists/cartoonists you are inspired by? How have they inspired you?
Adnane: I think it is difficult to limit inspiration to particular artists. In my opinion, inspiration comes from any small detail around us whether it is a photo, a painting, a movie, a novel, news or whatever else. But if I should name three artists I will select Rembrandt, Sargent, and Giacometti. I admire their works and their styles in drawing portraits.
Why did you decide to be an artist / Cartoonist?
Adnane: As Pablo Picasso said: « All children are born artists, the problem is to remain an artist as we grow up. » So, I have chosen to remain an artist for several reasons, among them the following: Art can help people not only get to know and understand something with their minds but also to feel it emotionally, influencing society by changing opinions, instilling values, and more than this, we cannot live in a world without artists. If those are absent, ugliness and darkness will prevail.
What is your aim in life? Where you want to see yourself after ten years?
Adnane: My aim in life is to become an artist who is using art as a conduit for change, to build the world and change it, why not?
Perhaps, after ten years, I might be a cartoonist for some well-known international magazines and newspapers.
How can we build a better world with our cartoons?
Adnane: Yes, we can because cartoons are also an artistic vehicle characterized by both metaphorical and satirical language by which the cartoonist cannot only fulfill an important criticizing and controlling function in society but also can encourage the process of opinion formation and decision making. Besides this, each cartoon that defends peace, freedom, equality of rights, human dignity and all universal values.. is a constructive tool that helps a lot in rebuilding our world better.
More Caricatures by Adnane Jabir
Edited and published by Arifur Rahman, Publisher, Toons Mag. Artwork and Images Copyrights Reserved © Adnane Jabir