Alan Moir (born 1946) is an Australian caricaturist and cartoonist who was born in New Zealand. He has been the Editorial Cartoonist for the Sydney Morning Herald since 1984, and previously The Bulletin and Brisbane's Courier-Mail. His work on international events is also syndicated regularly through The New York Times Syndicate.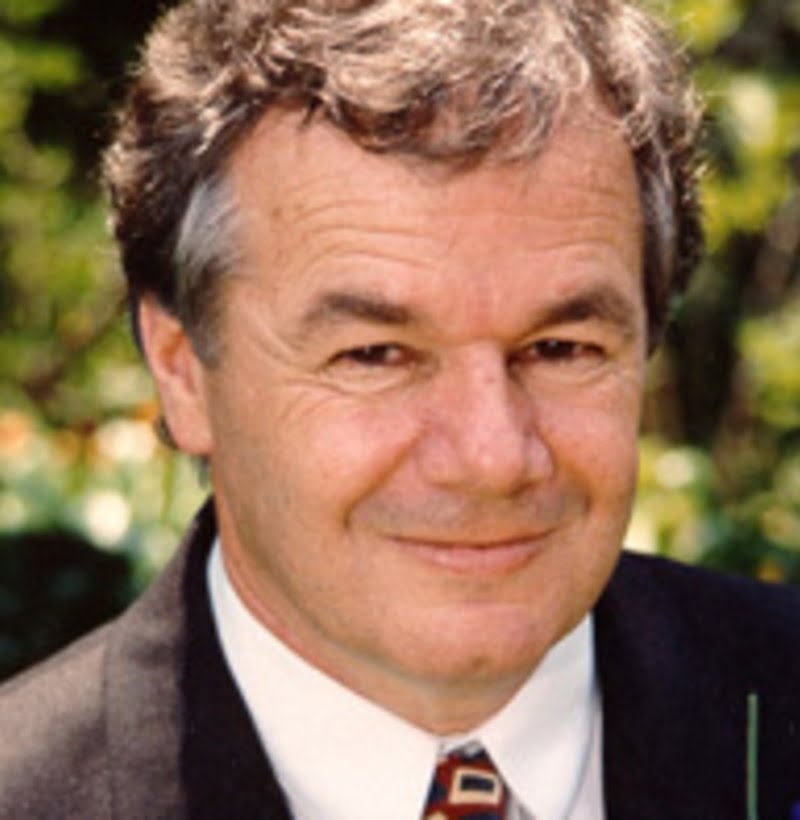 Alan Moir's Personal Life
[lwptoc]
Alan Moir was born and educated in New Zealand and moved to Australia in the early 1970s. He has been an editorial cartoonist for The Bulletin and The Courier-Mail and is now an editorial cartoonist for The Sydney Morning Herald. Alan has published several books, and his work is held in collections in Australia and overseas.
Work-life
New Zealander Alan Moir, working in Australia from the 1970s, was still producing cartoons for the Sydney Morning Herald in 2013.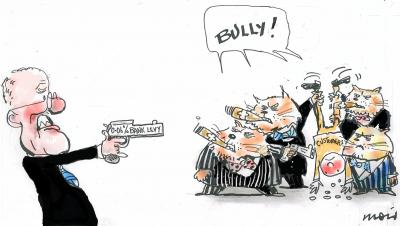 His 1986 cartoon on the ANZUS alliance suggested that New Zealand, represented by Prime Minister David Lange, was not playing its part.ANZUS was now being upheld solely by Australia and the US, represented by Australian Prime Minister Bob Hawke and US President Ronald Reagan. In the accompanying sound clip, Moir discusses why New Zealand has produced so many good cartoonists.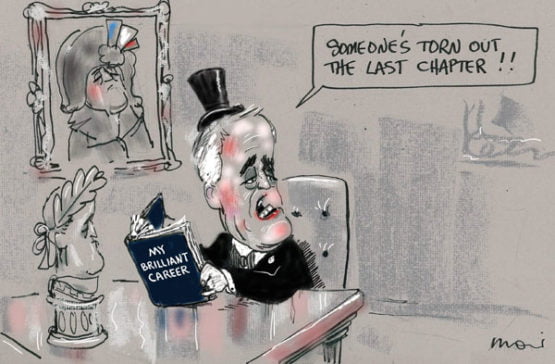 In 2019 a cartoon on global warming was published in "The Oxford Illustrated History of the World".His work is held in several collections including the National Library of Australia, the National Museum of Australia, the National Library of New Zealand, the State Library of New South Wales, the State Library of Queensland, the State Library of Victoria, and the Private Collection of Kofi Annan (the former Secretary-General of the UN).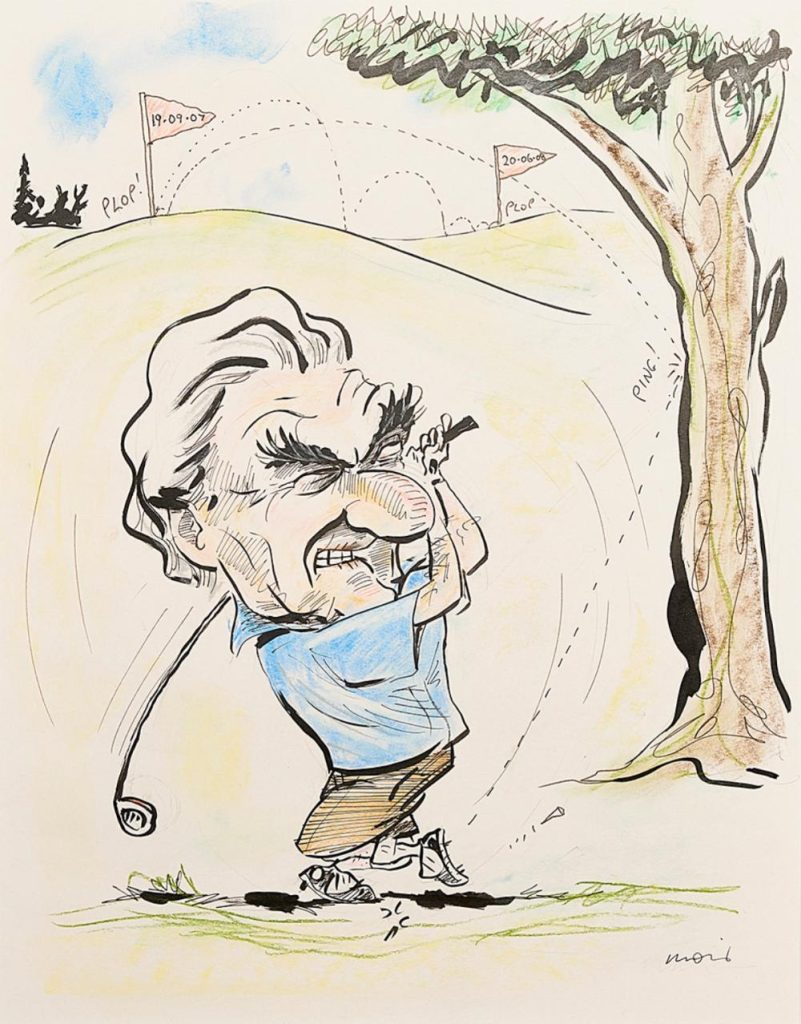 In 2006 during the aftermath of the Danish Prophet cartoon controversy, he was invited to the Australian Senate to give a lecture on the history of political cartooning. He has published about a dozen books of cartoons over the years and has been included in many others. He has given talks on the History of Western Political Cartooning in Sydney and Canberra, NZ (Auckland and Wellington), India (New Delhi, Trivandrum, Kochi).

Awards
Alan's credits include being the six-time winner of "Australian Editorial Cartoonist of the Year", a Churchill Fellowship in 1999, He has won the Stanley Award for Editorial Cartoonist of the Year six times, as well as the Walkley Award for Excellence in Journalism in 2000 and 2006 the UN Award for Political Cartooning 1994. He was runner-up in the United Nations Correspondents Association Ranan Lurie Political Cartoon Award in 2004.