I am Benjamin Slyngstad, 26 years old, from Los Angeles California. I have been drawing for as long as I can remember but I credit my high school art teacher and the Ryman Arts program for focusing my endeavors.
I first began to do political cartoons for my college newspaper in the lead up to the 2012 Obama/Romney presidential race. A driving force behind my images is the desire to relate two or more concepts that the viewer may not have equated in the past. Consequently, I often employ juxtaposition and side-by-side comparison in my cartoons. This technique can be seen most prominently in my "Get Up" cartoon of the NFL protests.
I use a digital media tablet for most of my cartoons, although I still enjoy creating pen and ink images when I can.
Read also: Dave Granlund
Pardon Me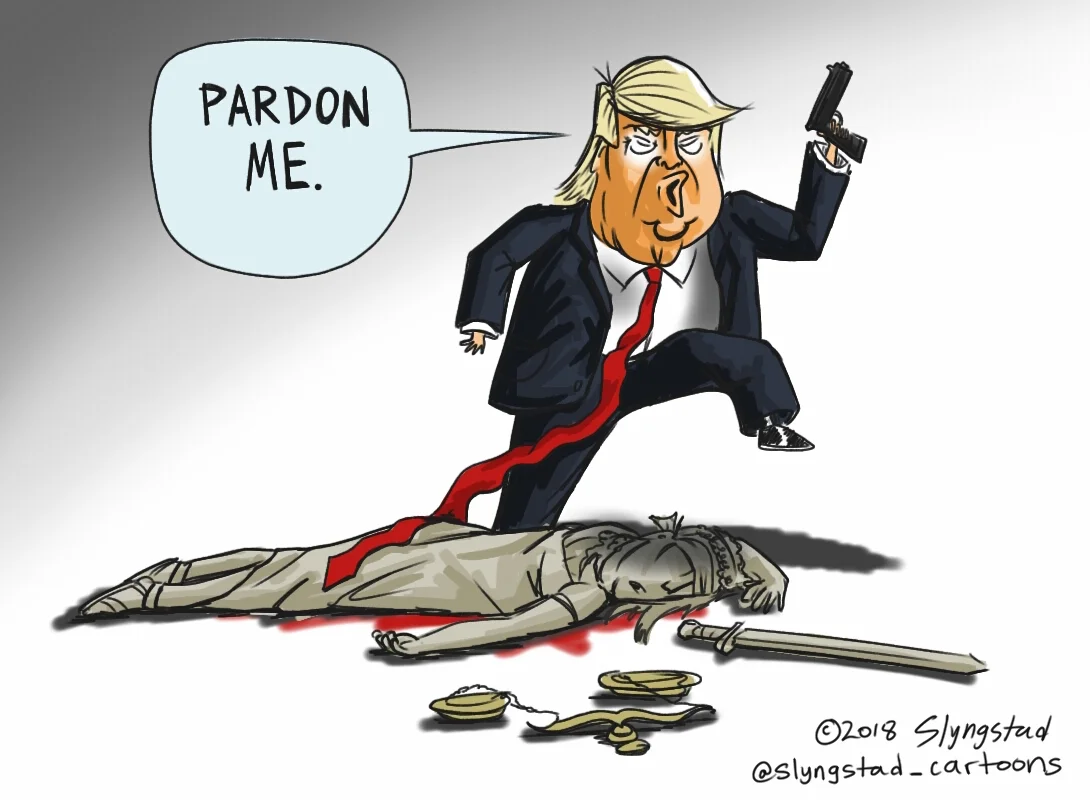 Melania's Emotions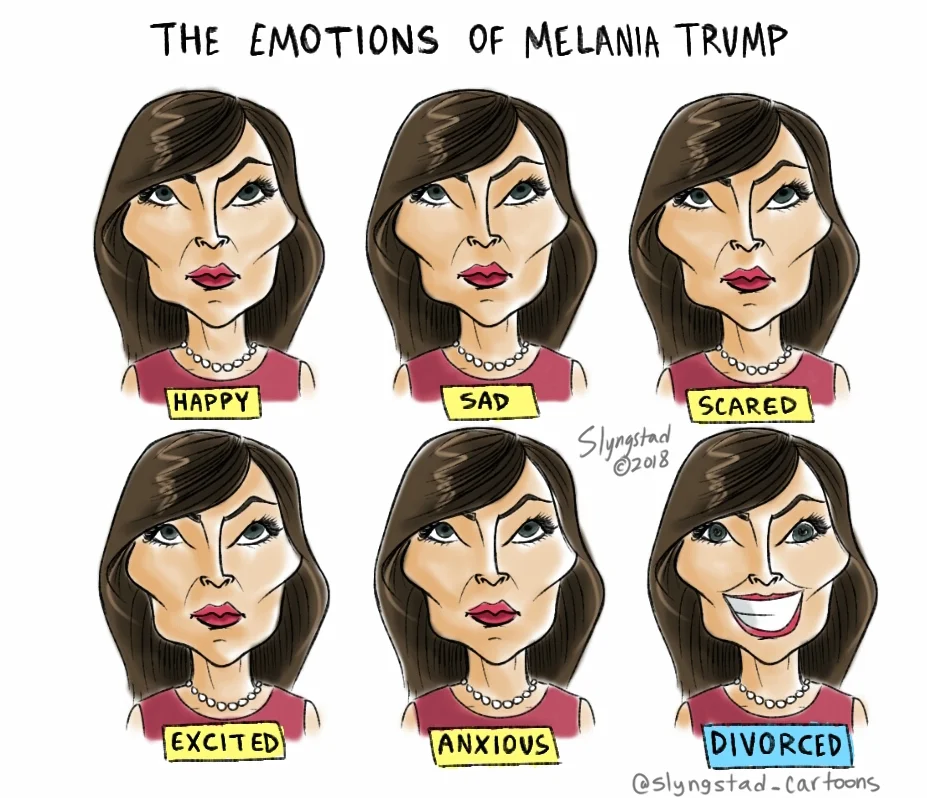 Benjamin Slyngstad's Smokey Lies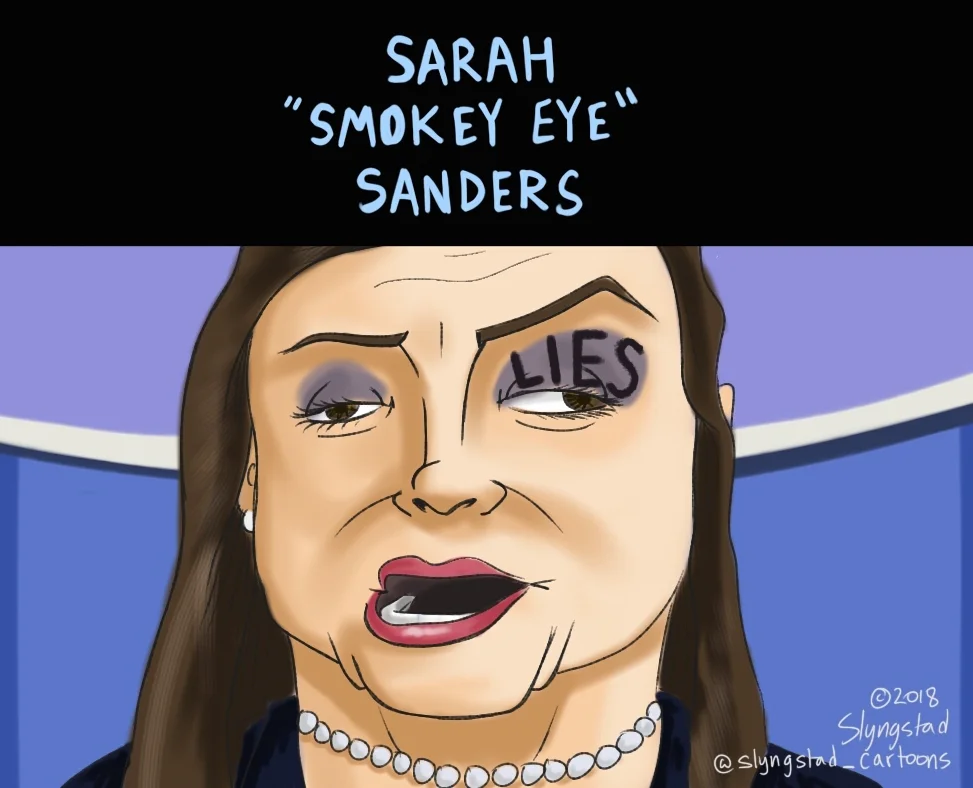 Tiananmen Square NRA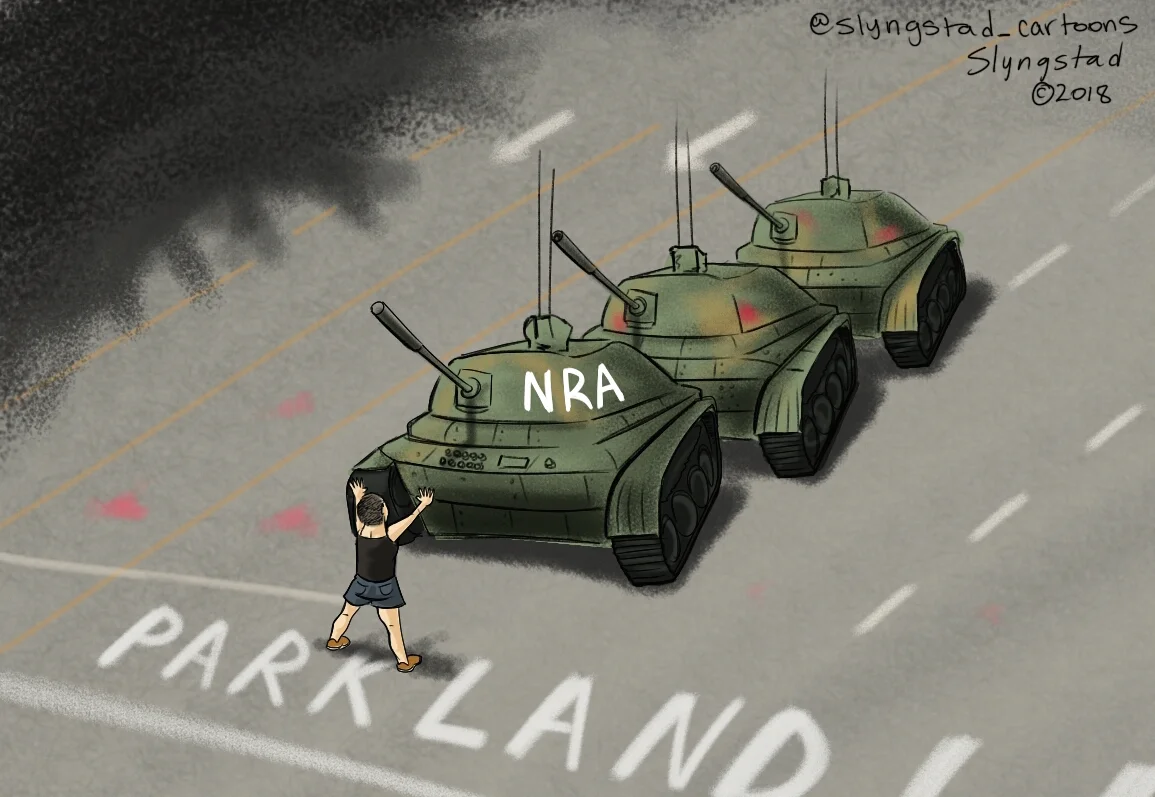 Don't Hurt the Gun!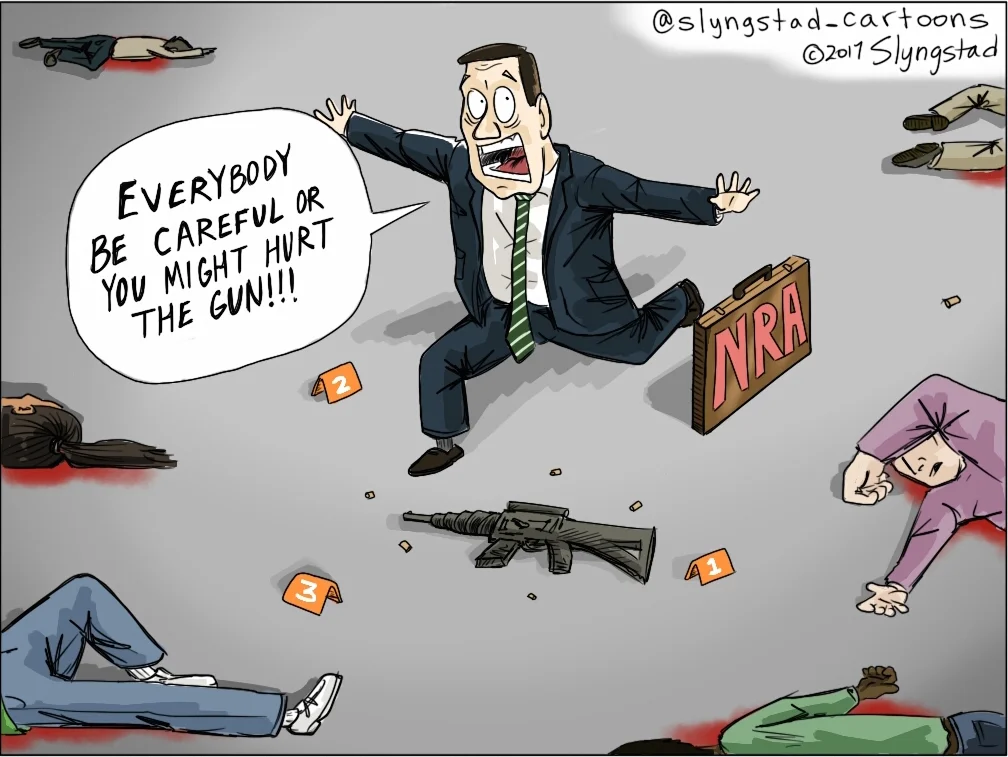 What's the DOW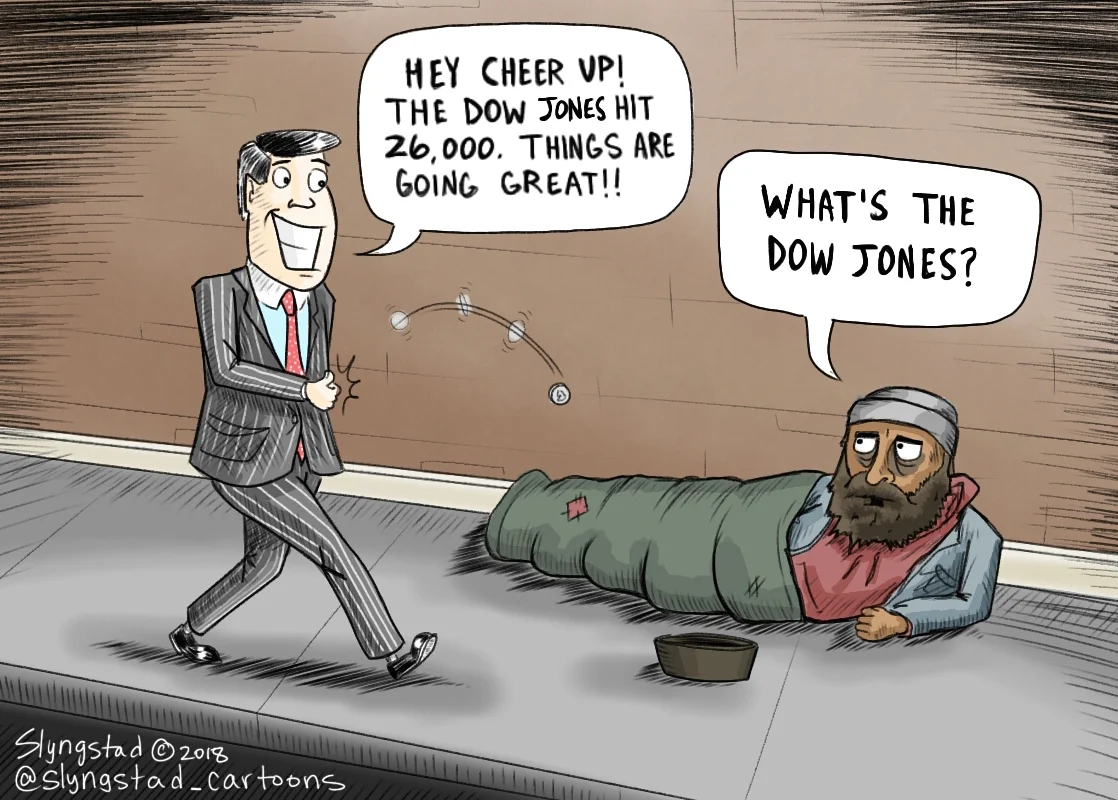 Twitter Bombs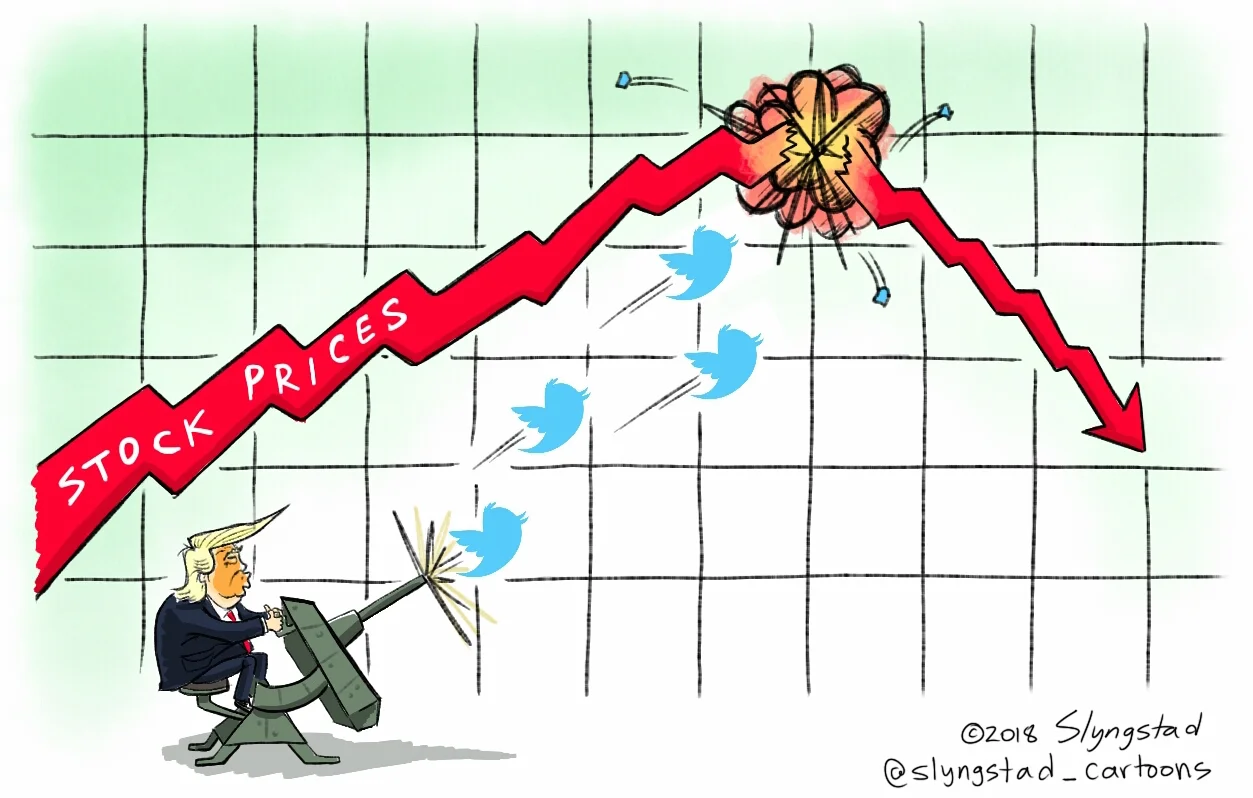 Climate Change is a Hoax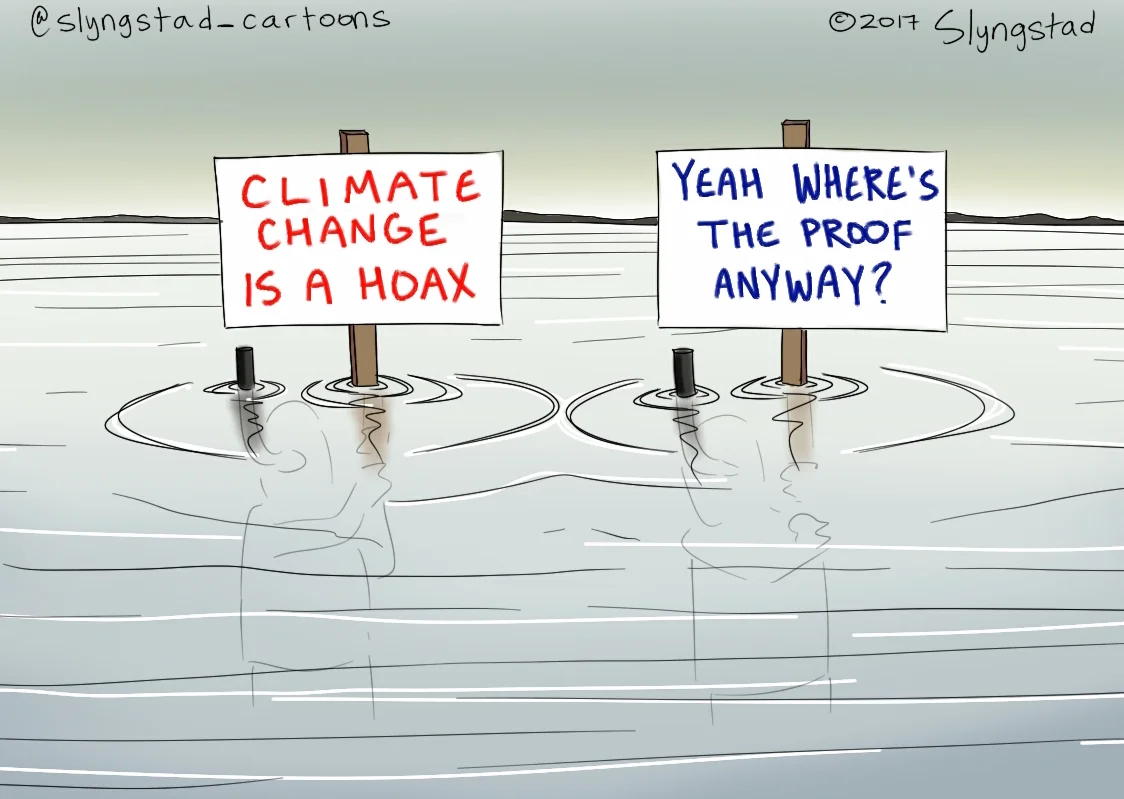 Tin Can Kremlin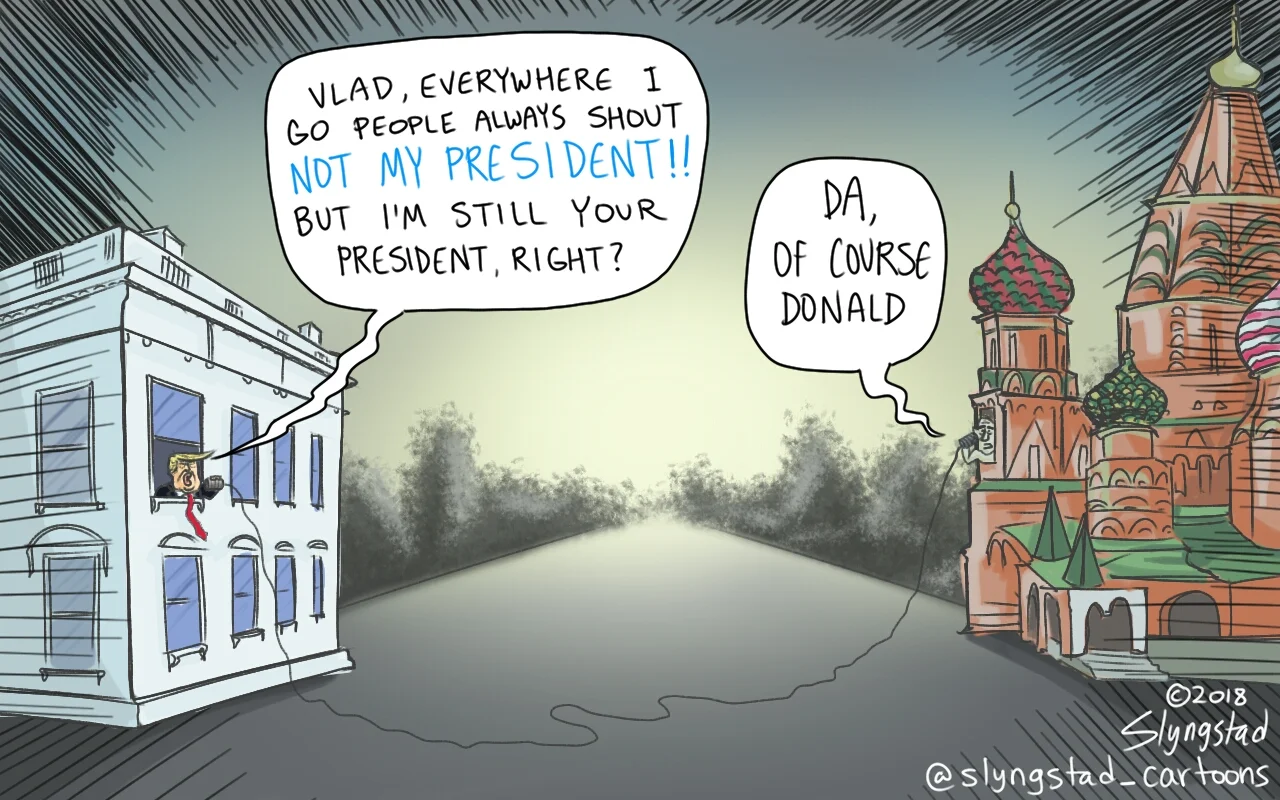 Mine's Bigger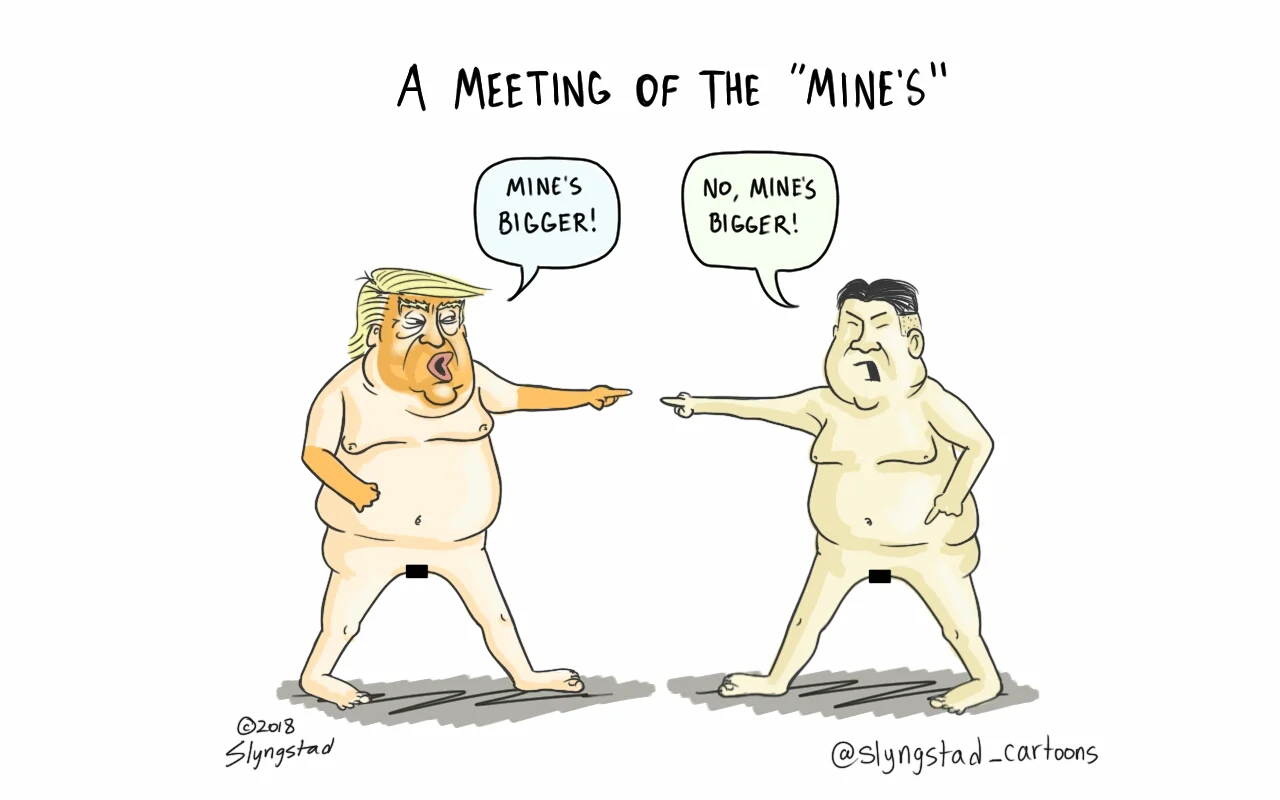 More Equal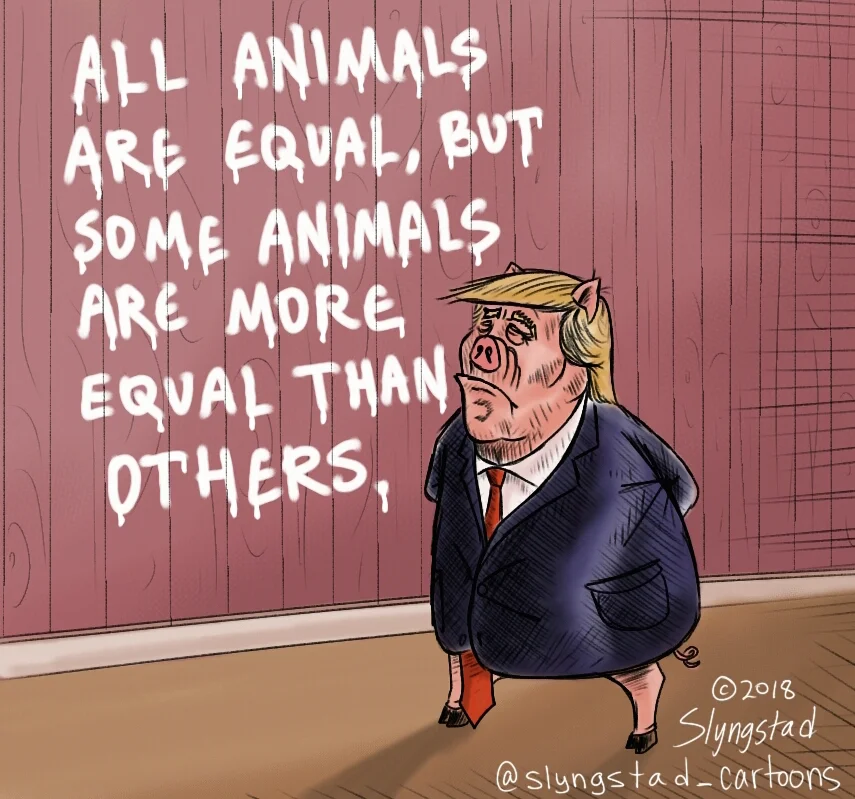 Trump Plantation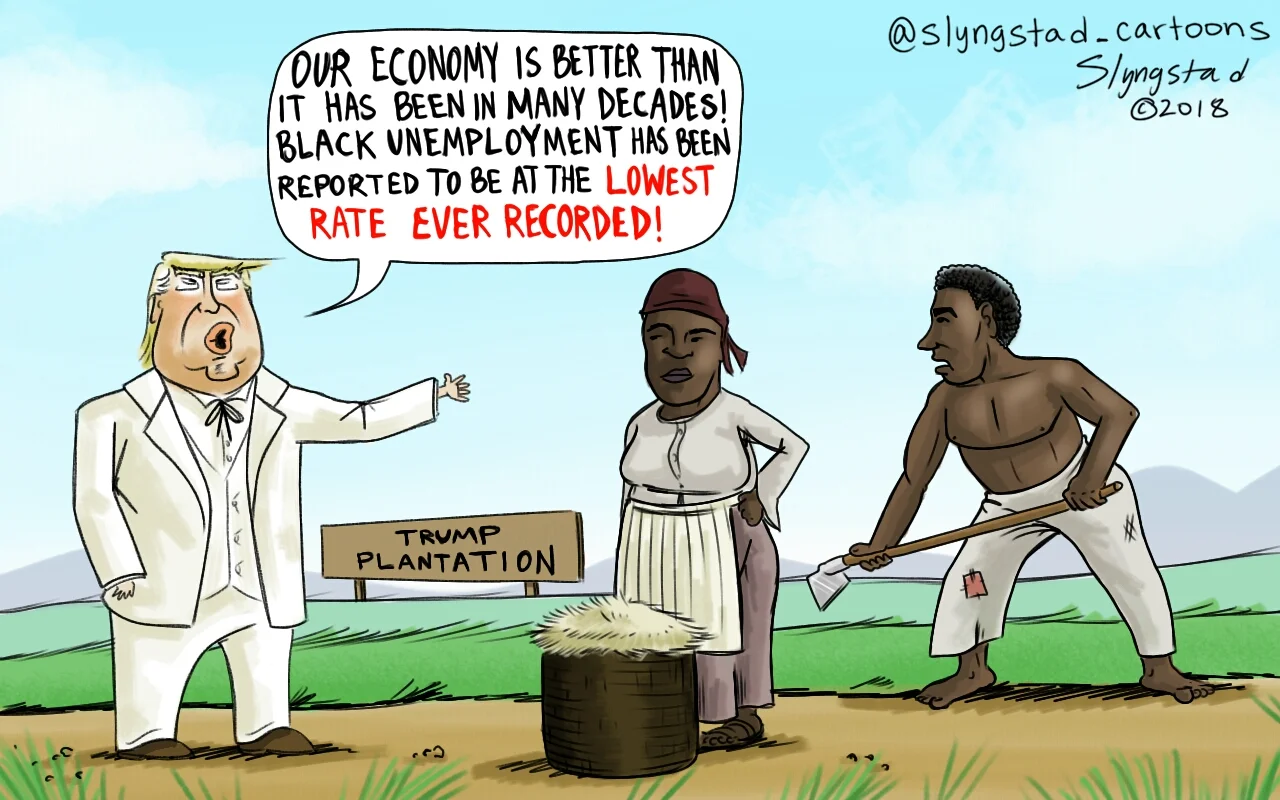 O Say Can You See It Now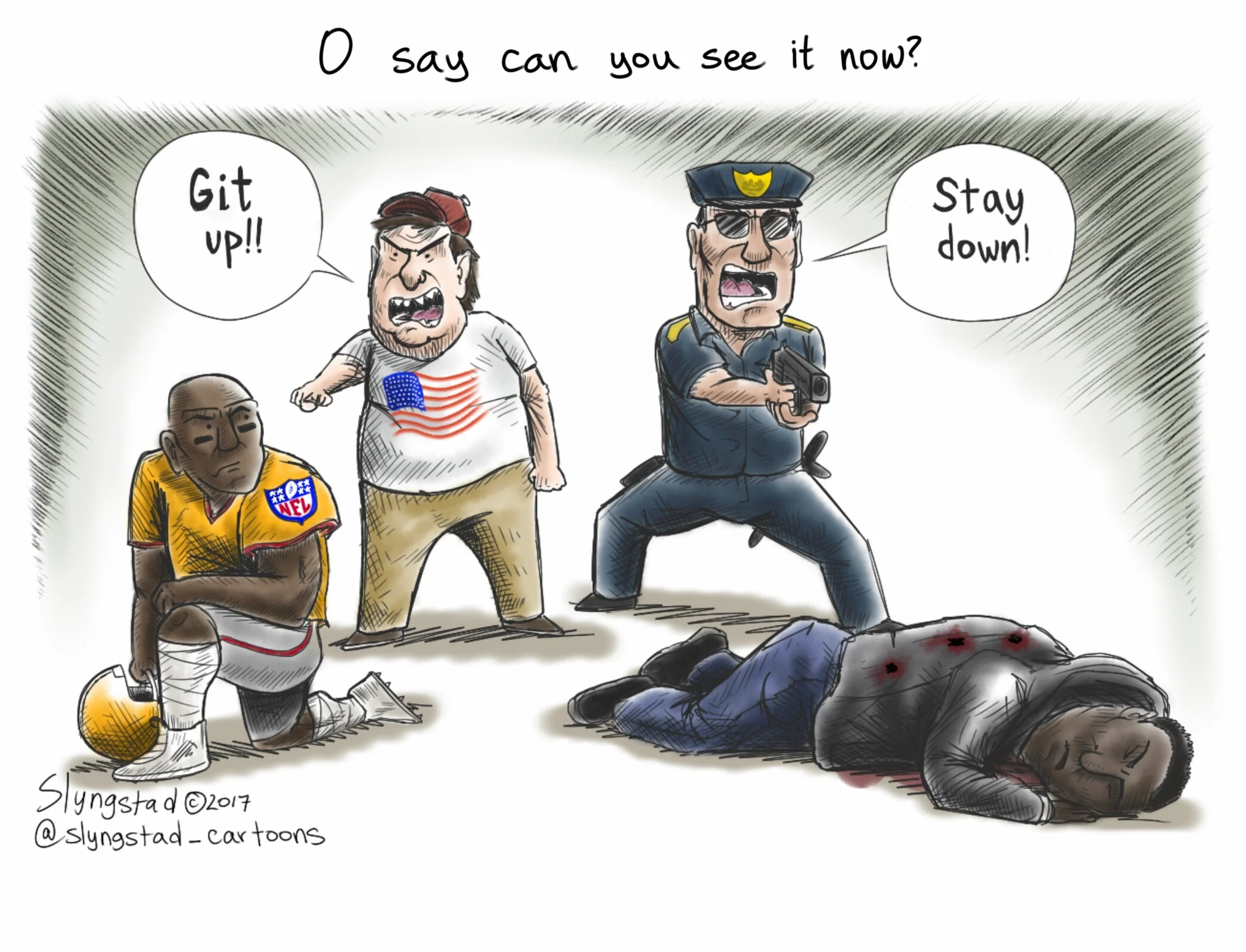 Get Up