How to Draw a Baby Deer, Easy Tutorial, 6 Steps Tutorial by Dawn Darko, United States
Draw a Baby Deer
[lwptoc hideItems="1″]
Step 1.
Begin by drawing two shapes, one for the head and another for the body. You will then add a neckline like so to connect the two shapes.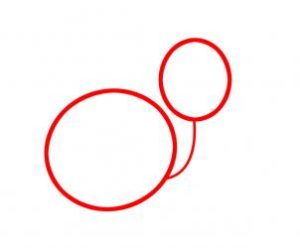 Step 2.
Using the circle you drew in step one, begin sketching out the actual structure of the baby deer's head, face and ears. Notice how the ears look oversized for the narrow shaped face.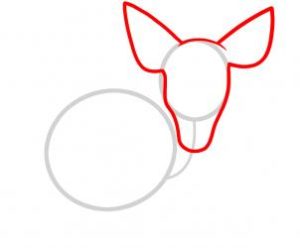 Step 3.
Next, draw in the big almond-shaped eyes, and then draw in the lashes as well. Colour in the eyes solid, and then draw the nose, and ear tissue detailing.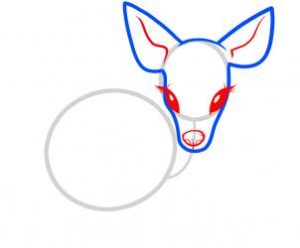 Step 4.
Make the shape of the neck, and then draw in the frail-looking front legs and small hooves. Add the separation line from the hoof to leg like so, and then add some detailing to the inner leg and chest.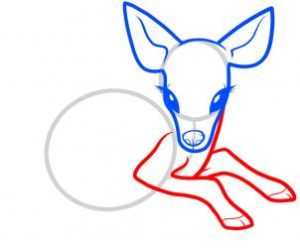 Step 5.
For the last drawing step all you have to do is draw out the rest of the body which as you can see this baby deer is in a laying pose to suggest that it is a newborn. Draw the hind leg, and hoof, and then sketch in the bushy tail. Erase the mistakes and guides and if you want you can draw in the fawn's spots.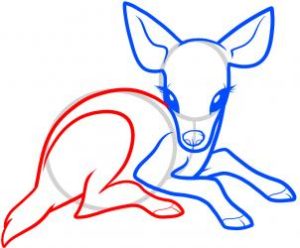 Step 6.
Here is what your baby animal comes out looking like when you are all done. Color in your baby fawn or deer and you are all done.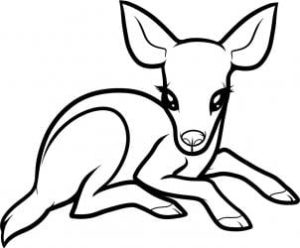 Learn also: