How to Draw Lucy Van Pelt from The Peanuts Gang? This is an easy step by step drawing tutorial for the beginners. Read and learn how to draw.
Draw Lucy Van Pelt
[lwptoc hideItems="1″]
Step 1.
Let's start drawing Lucy as a body frame so that it will be a whole lot easier to draw her out. Start with a circle for Lucy's head and then add the facial guidelines. You will then draw a neck and torso line as well as another circle shape for her body. Finish off this step by drawing Lucy's arms and legs lining.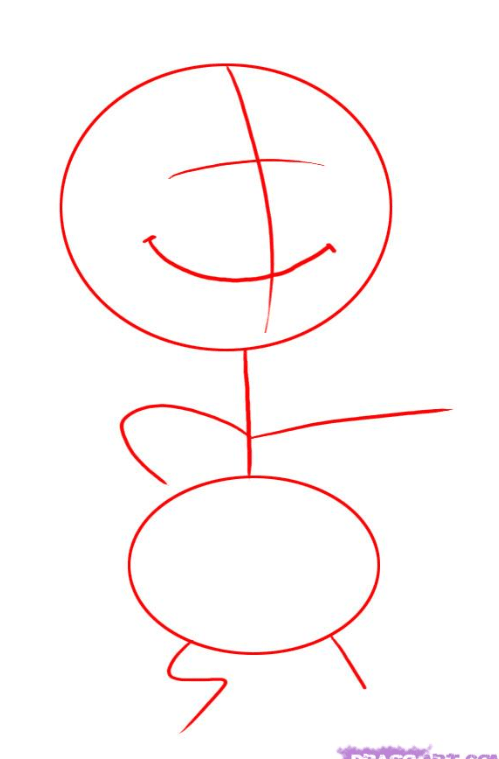 Step 2.
For the second step, you will first draw Lucy's eyes which is just two dots and a set of parenthesizes. Add a left ear and a curled shape for her hairstyle. Next, draw the shape of her neck and then the beginning shape of Lucy's shoulders and arms. You will give her a bottom line for her dress and then begin drawing out her legs and one foot.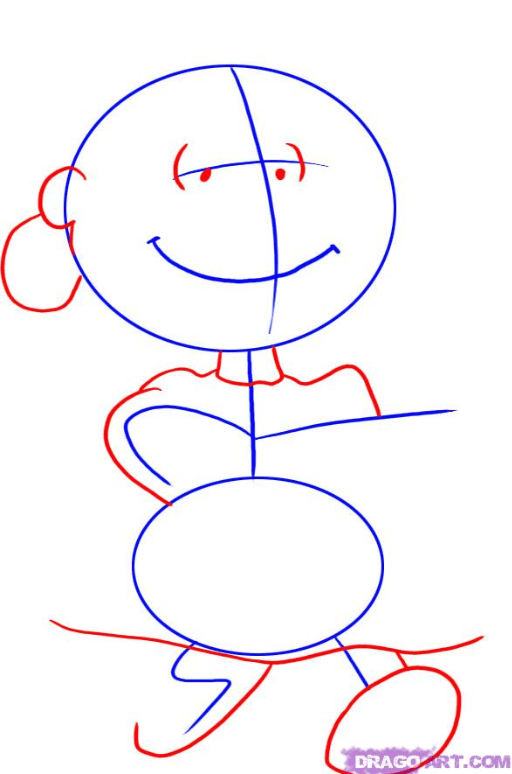 Step 3.
Finish drawing her face by giving Lucy a nose and then the shape of the right side of her face. Finish off drawing her curly hairstyle as shown to you here and move down to draw out Lucy's top half of her dress. Add a ruffle to the collar and then finish drawing out her arms and hands. Add a sock line to the right leg and draw the rest of the ruffle to the bottom of her dress.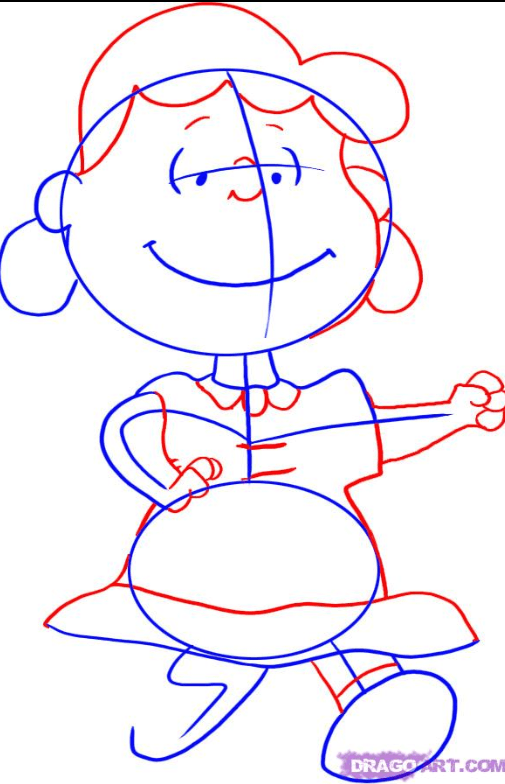 Step 4.
This is your last drawing step. All you have to do is draw the left line of her face and then draw Lucy's left leg and shoe. Detail the bottom of her right shoe with a few scuff lines and then start erasing the guidelines and shapes that you drew in step one to clean up your drawing of this Peanuts character.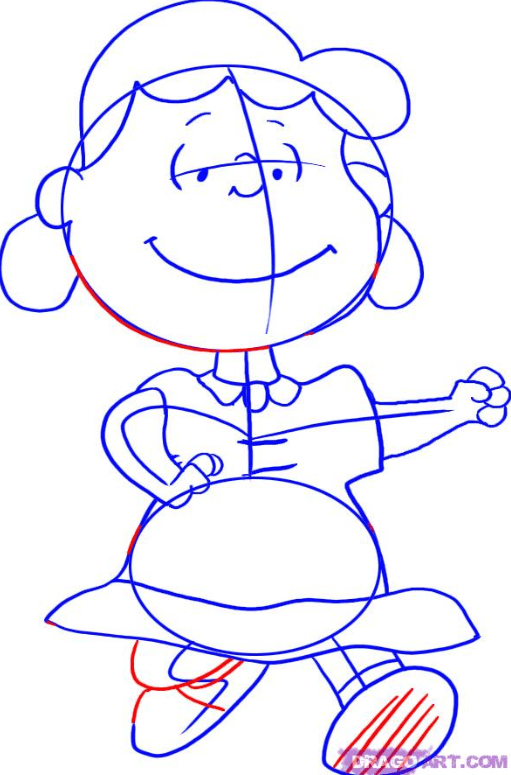 Step 5.
Here is what your finished drawing should look like when you are done. All you have to do now is color her in and you have just learned how to draw Lucy Van Pelt from The Peanuts Gang step by step.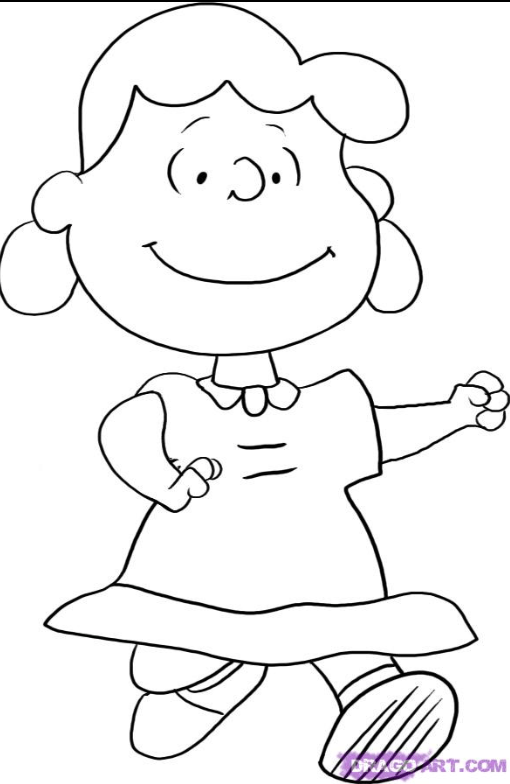 Learn more: