Gitanjali Rao & Bombay Rose; Indian art & literature have come a long way. As long as it can be taken back to history, it has always been a mesmerizing journey throughout. Along with time, the art & literature of the sub-continent has expanded beyond books, newspapers, magazines, and dramas. Cinema has become one of the major ways of entertainment which are actually stemmed from art & literature, starting with silent movies. With time, came in the live-action movies and at present, animation & VFX have been the major ways of creating the difference in expressing creativity.
Indian animation & VFX industry have become one of the major players in the world in recent times. With a huge pool of talented and skilled human resources, the industry seems to progress only further. With no surprise and just like any other field of work, female animators and artists of a similar field are also creating a major buzz. One of such prominent artists is Gitanjali Rao.
Gitanjali is known for various talents and works, but mostly as an animator. She has made various animated short films. She has also won many awards as the recognition of her works. Even she has played one of the leading role in a mainstream Bollywood movie alongside popular actor Varun Dhawan, named October directed by Shoojit Sircar. But recently, she has taken the list of achievements even further by finally coming up with her animated feature film, Bombay Rose. The feature film is being shown in various film festivals throughout the world and Gitanjali has touched the audience with her simple storytelling and catchy artwork.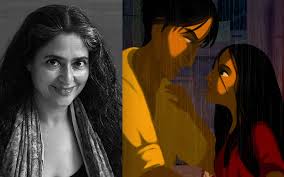 In October of 2019, Bombay Rose was showed in various film festivals in cities like Chicago, San Francisco and Los Angeles along with Jio MAMI 21st Mumbai Film Festival with STAR 2019- all, almost at the same time. But Rao rejected all the invitations she received so that she could give all her time and pay all the attention to the MAMI alone. Her explanation behind choosing MAMI above all others was that she believes that it's way tougher to please the people at home than the people abroad. Also, she portrayed Bombay in the film according to her own imagination and she herself belongs to Bombay. This fact made it all the more exciting for her to have her first-ever animated feature film being shown in Mumbai.
Gitanjali Rao & Bombay Rose
Bombay Rose is a handcrafted animation feature film by Gitanjali Rao. It is essentially about the crisscross of lives of Mumbaikars in a densely packed community, showing how this surging human traffic is really all connected and how the actions of one party have a domino effect on others. Rao has crafted the film in such a way that the streets of Mumbai looked so vibrant, so lavish and so positively otherworldly that didn't look anywhere else. There was, at some point, overstuffing felt in the film, yet it all made sense when put together. It's a blend of a romantic fairytale, dreams and yet of the cruel reality.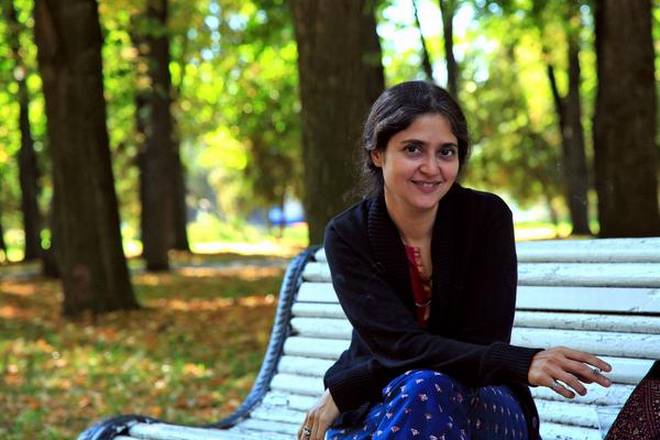 It took an extremely long time to produce the film. It actually took six long years from the first draft Gitanjali Rao wrote to make the film a reality. According to her, "Four years out of the six were spent in getting finance and two years is what we got production-wise." She also spoke of her style of animation and how the story of Bombay Rose is presented in a unique style, "The basic idea — of people migrating to the big city and surviving — was on my mind for a long time. Although my medium is animation, my storytelling is not that of conventional animation… it's more documentary style."
From the beginning of her career, Rao has produced mostly animated shorts; some of her earlier works are Printed Rainbow, True Love Story, Shorts. Almost all of her creations have been appreciated in one or multiple ways in the form of awards and been displayed at various film festivals, been acclaimed by critics as well. Therefore, when the reactions on Bombay Rose were out, she was having a mixed feeling. Of course, she wasn't expecting all the stars and kisses from all around; however, the unique style of animation has been the most talked-about part of the movie. Bombay Rose is created in a frame-by-frame painted animation process.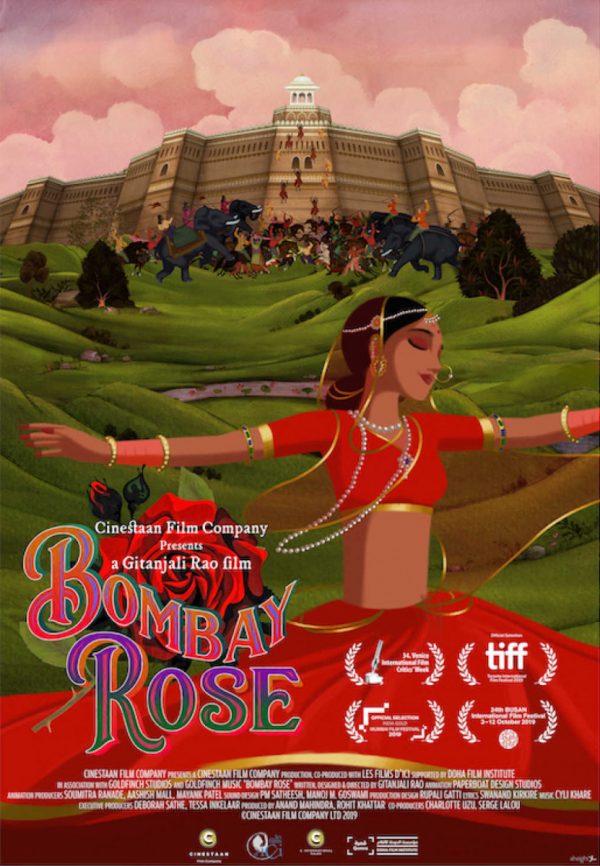 There was also some point when Rao wasn't really sure of the success of this film and naturally, she had a plan B. Well, she always wanted to make a feature film, but there is nothing like state-funded sponsorship for animation films in India. The animation is far more expensive and time-consuming than live-action. Therefore, she had to make a name for herself, get a loyal audience and credibility for her talent as an animator by making short films. Again, she created some commercials and did other short-term gigs in order to pay the bills for short films that are never that big a source when it comes to making money. But Rao's alternative plan was not to go back to shorts with the story she planned for Bombay Rose, she would rather go for creating a graphic novel.
Talking about the future of animation in India, Rao believes better government funding and another kind of support can make the industry flourish better. From the beginning of Indian cinema, the industry was heavily financed by NFDC (National Film Development Corporation) and many great films came out through that process. At the moment, mainstream Indian cinema i.e. live-action movies have its own voice, have the scope & resources to be creative and experiment with the story and its presentation. Moreover, it's a very profitable industry too. According to Rao, if the government provides similar support to the animation industry, there can be a similar success as well. In her words:
"People in India want to make money quickly… they don't want to invest in animation schools or in teaching animation and then come up with a good film in 10 years. We are competing with Walt Disney that came about in the '20s. We want our animation to compete globally and yet we don't back animators."