A True Disney Story: From the time he was born in 1901 to the time he died in 1966 Walt Disney lived in a world of fantasy. The rest of the world was lucky enough to be able to share Disney's fantasy which still lives today.
Walt Disney got his start in high school. He was the cartoonist for the high school paper. In 1919 he moved to Kansas City set on having an artistic career. He got a temporary job at an ad company and met a man that would become a very close friend and a partner in later endeavors, Ubbe Iwerks.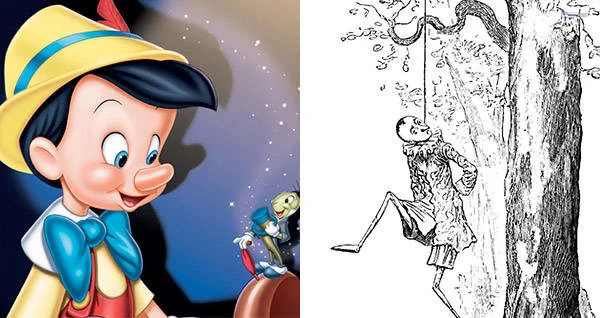 Together Disney and Iwerks went on to create their studio, Iwerks-Disney Commercial Artists. While it didn't last for very long, it was Walt's first experience in creating his own company. While working a temporary job at another company he learned about cutout animation and decided to be an animator. This was the beginning of what would go on to become the Walt Disney Company, a huge media conglomerate.
Disney's first venture into cel animation production was called Laugh-O-Grams. They were shown in a small local movie theater. They went on to become hugely popular. Laugh-O-Grams studio was very popular and Disney hired many other animators to work with him. Unable to manage money well the company went broke.
After Laugh-O-Grams shut down Walt Disney, along with his brother Roy O. Disney, went west to Hollywood to seek their fortunes.
Once in Hollywood, the Disney brothers started a new studio and started producing new shorts. They were Alice's Wonderland series. They were a live-action/animated set of shorts. These movies were the basis of the Disney Brothers' Studio. It was in 1925 that he hired an animator named Lillian Bounds who became his wife.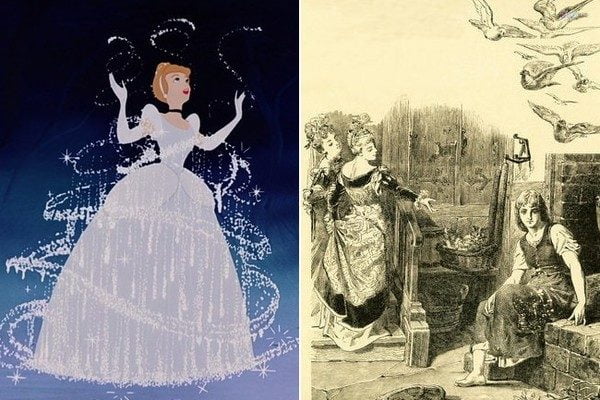 It was also during this time that Walt created his first animated character that was popular, Oswald the Lucky Rabbit. In '28 Disney went to Universal, who owned the rights and distributed the shows, to ask for higher fees. They refused and took Oswald away from him.
While that was a personal disaster leading to his company going bankrupt again, it ended up turning into a good thing. That loss pushed him into creating Mickey Mouse. Walt personally voiced Mickey until 1947. There were several silent Mickey shorts before Steamboat Willie came about. It was groundbreaking because Mickey had sound. That caused Disney to start using sound in all his cartoons and pushed Mickey's popularity to zoom.
Following several other shorts Disney decided to create a feature-length animated movie, his first, the Oscar-winning Snow White and the Seven Dwarfs. Everyone thought that he was crazy but it went on to become wildly successful.
Taking the profits from Snow White, Disney started a new complex of studios for his company. Walt Disney Studios are where the company remains headquartered. Disney Studios made several more feature-length movies as well as shorts. They slowed down during WWII because the animators were working on propaganda films. It was actually during this time that Walt came up with the idea of his theme parks. He wanted to have somewhere that his animators' kids could play. He even had a plot of land for the park across the street from the studios.
After the war, Disney Studios branched out into live-action films like Treasure Island, and 20,000 Leagues Under the Sea. But there were also several animated movies made during this time, including Bambi.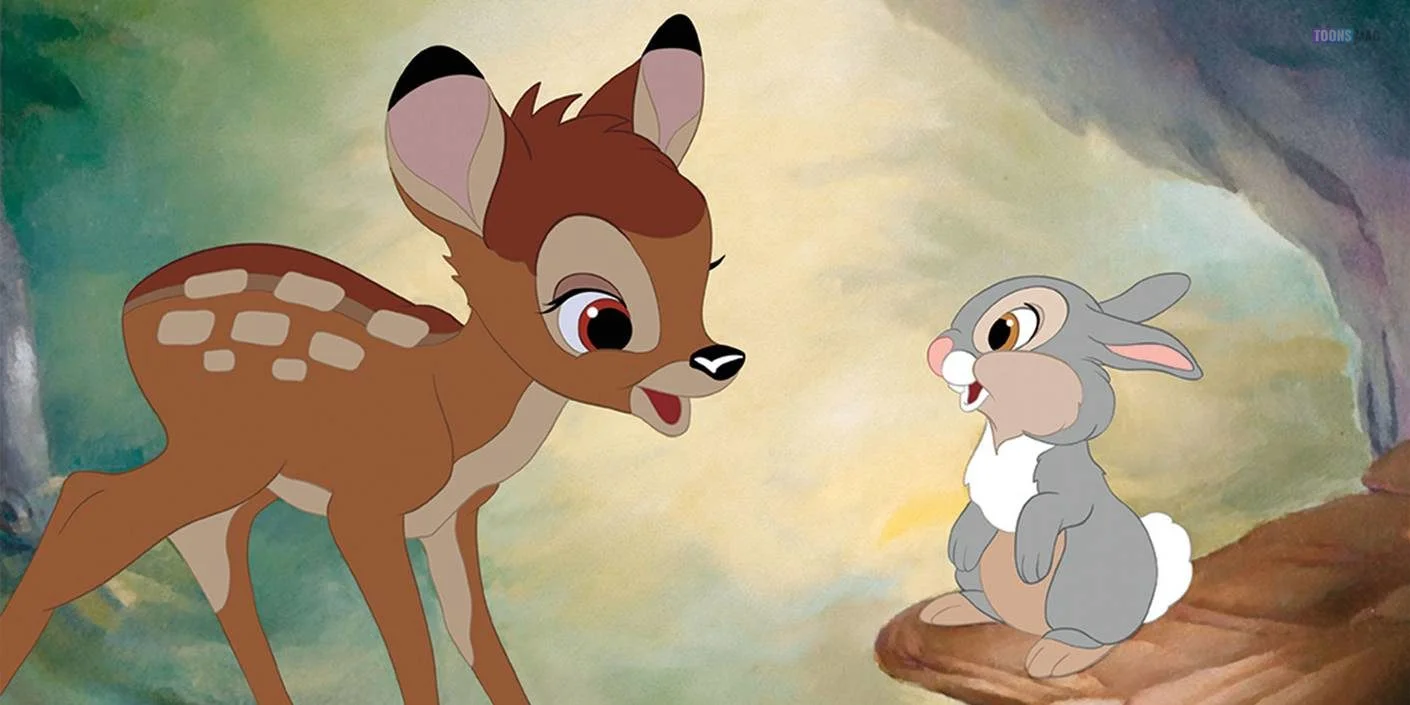 Disney also partnered with another well known Company to create a show that would end up being one of the longest-running primetime television series, originally called Disneyland and eventually The Wonderful World of Disney. This was the start of Disney's multimedia empire. They also started Buena Vista during this time to distribute their films. It was also during this time that The Mickey Mouse Club also started.
Using the TV series, in 1954 Walt revealed his idea for Disneyland Park in Anaheim California. In 1965 the announcement was made for Walt Disney World in Orlando Florida. Walt died in December 1966 before he could see the opening of that park. In 1967 the last two movies that he had a hand with were released.
Roy O. Disney took over and led the company until he died in 1971. From the early '70s through the middle '80s Disney's movies weren't as successful as they had been in the past. But they continued making movies and having television shows. They also started The Disney Channel on cable and releasing movies on videocassette. The main focus of Disney during this time was Walt Disney World. They added the EPCOT center to the park.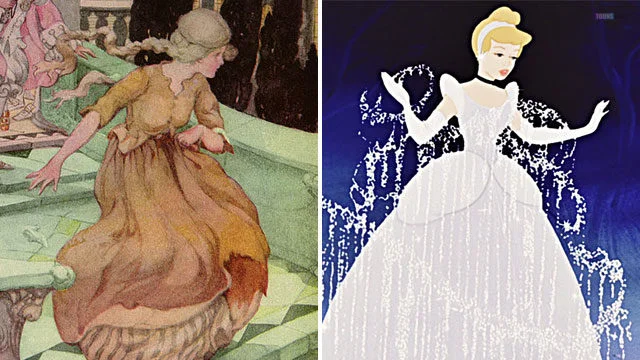 In 1984 Micheal Eisner took over as CEO of The Walt Disney Company and started leveraging it into the media giant that it is today. New movies like The Little Mermaid reversed their fortunes, as well as new animated television shows.
The 1990s brought more parks to the Disney line up, Disneyland Paris and Disney's California Adventure Park. They continued making movies like The Lion King and Beauty and the Beast, which featured Disney's first venture into computer animation.
The 1990s and 2000s Disney also went on to make a distribution agreement with an independent animation studio called Pixar, which they went on to buy in 2006. Disney also purchased ABC television. With the purchase of Pixar Disney has started making hand-drawing their movies again, beginning with The Princess and the Frog.
At the end of the first decade of the 21st century Disney has taken over the media world. They have their radio station, music group, animation studios, movie company, and cable channels. They also own ABC. Disney also owns a huge chunk of the theme park and leisure activities with 7 parks or resorts all over the world and their cruise line. A True Disney Story.
From the dream of one man who came up with a mouse named Mickey to a major media and entertainment giant, The Walt Disney Company has created fantasies for people young and old all over the world.
A True Disney Story Video
Now you know the true Disney Story.