Bud Blake aka Julian Watson Blake.
He was born on February 13, 1918, in Nutley, NJ; died December 26, 2005, in Portland, ME. Cartoonist and author. Blake was best known as the creator of the award-winning "Tiger" comic strip. After attending the National Academy of Design, he joined a New York City advertising company called the Kudner Agency.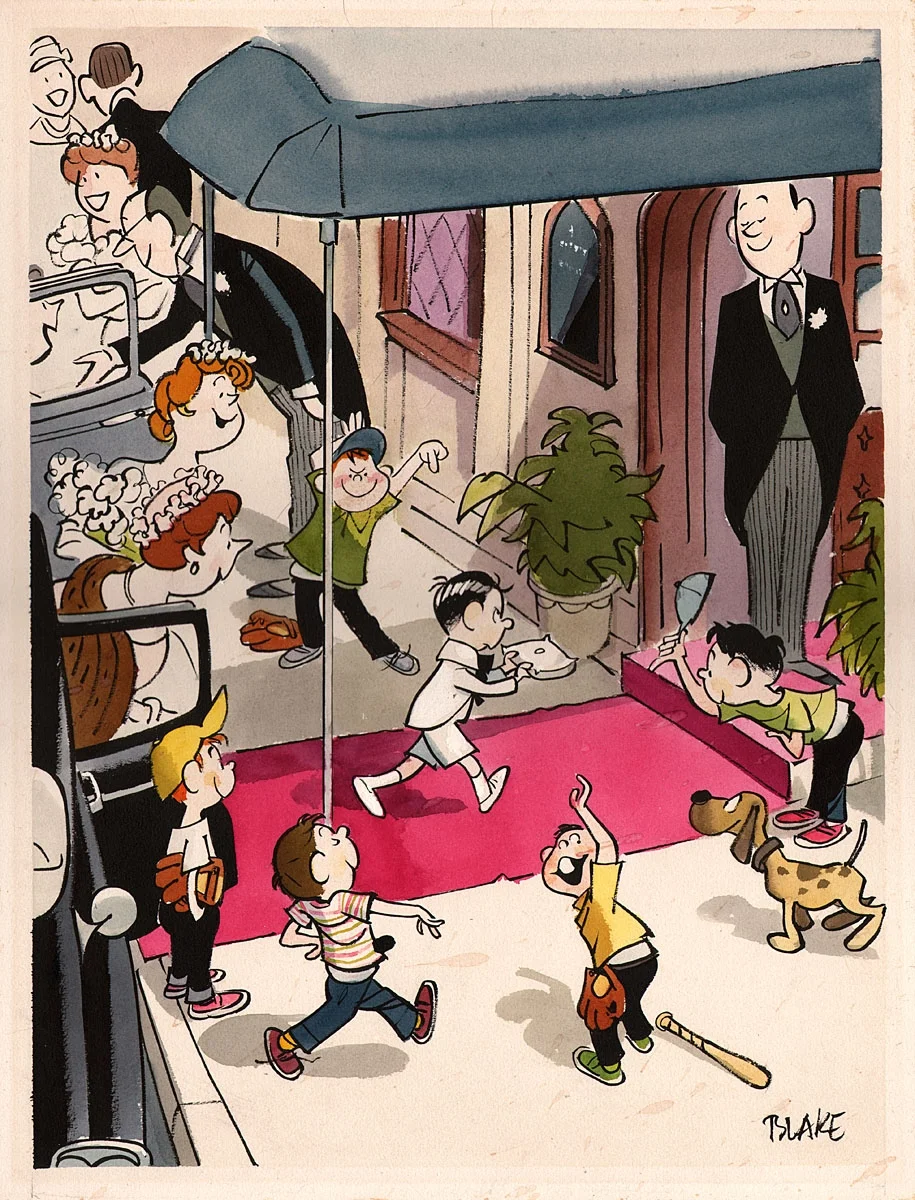 He began there as a paste-up boy and, after serving in the U.S. Army Infantry during World War II, returned to rise to the post of an executive art director. Blake eventually grew tired of commuting to the city, however, and sought another line of work. Leaving Kudner in 1954, he was hired as a cartoonist for King Features. His initial work involved drawing panels for the "Ever Happen to You?" comic. In 1965, he developed his strip, "Tiger," which features a young boy, his dog, and his friends.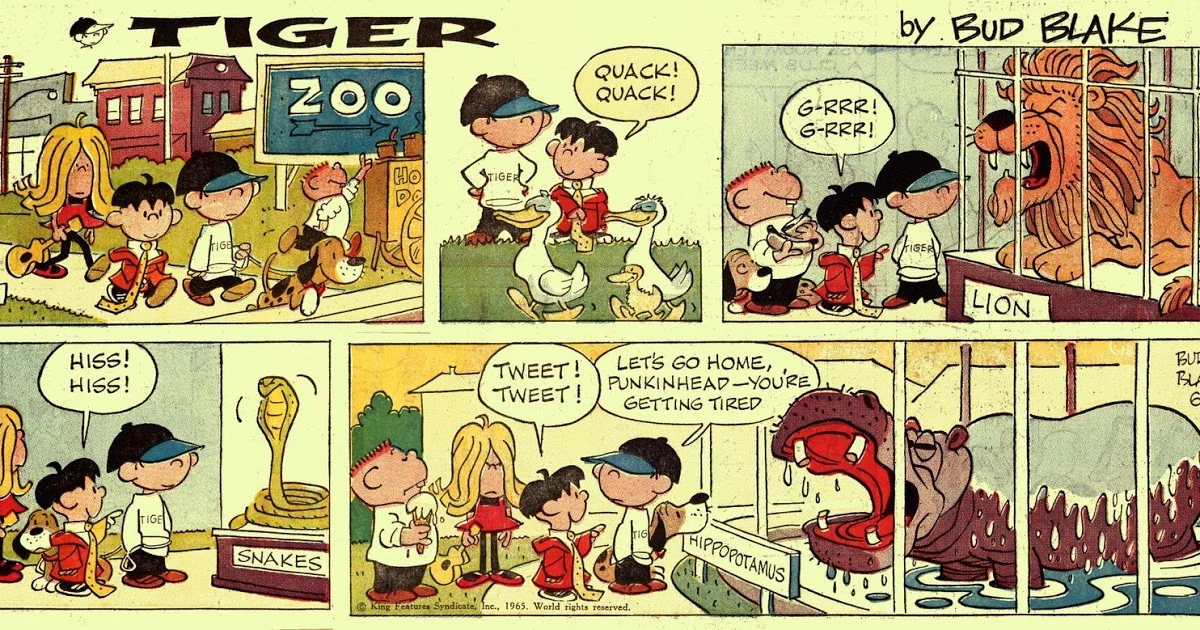 The strip found a wide audience who appreciated the cartoonist's gently humorous look at childhood, and it was eventually carried in over one hundred newspapers worldwide. Blake continued to draw the strip until 2003, earning National Cartoonists Society awards for best humor strip in 1970, 1978, and 2000. A number of the strips are collected in such books as Tiger (1969) and Tiger Turns On (1970).

OBITUARIES AND OTHER SOURCES:
PERIODICALS
Los Angeles Times, December 31, 2005, p. B14.
New York Times, December 30, 2005, p. C13.
Washington Post, December 30, 2005, p. B6.
Read also: William Ellis Green (1923 – 2008)