Christopher Terry Mosher is a Canadian political cartoonist for the Montreal Gazette, he was born in born 11 November 1942. He draws under the name Aislin, a rendition of the name of his eldest daughter Aislin. He has used for 50 years as the political cartoonist for Montreal's English-language daily newspapers The Star and The Gazette. To date, forty-seven Aislin books have been published.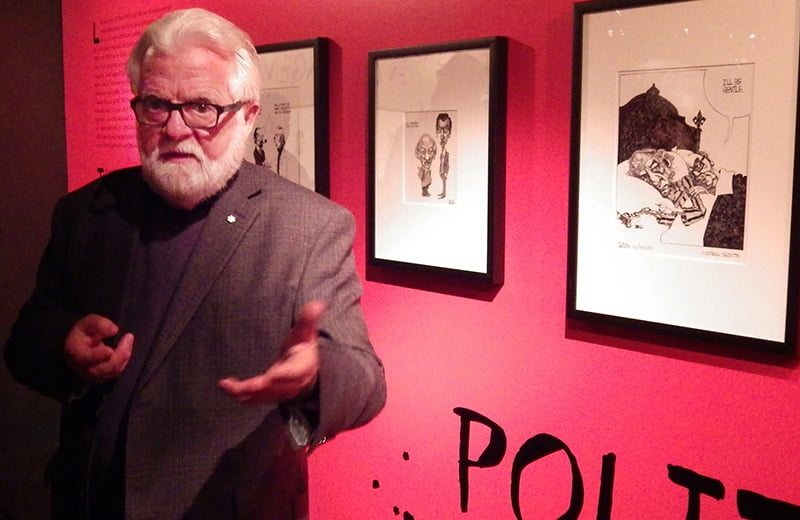 Christopher Terry Mosher's Life and career
[lwptoc]
Born in Ottawa, Ontario, Mosher attended fourteen different schools in Montreal, Toronto, and Quebec City, graduating from the École des Beaux-arts in 1967. He famously won entrance to this fine arts college by forging his high-school graduation certificate, which he called his most successful work. He then began working for The Montreal Star, moving to the Montreal Gazette in 1972.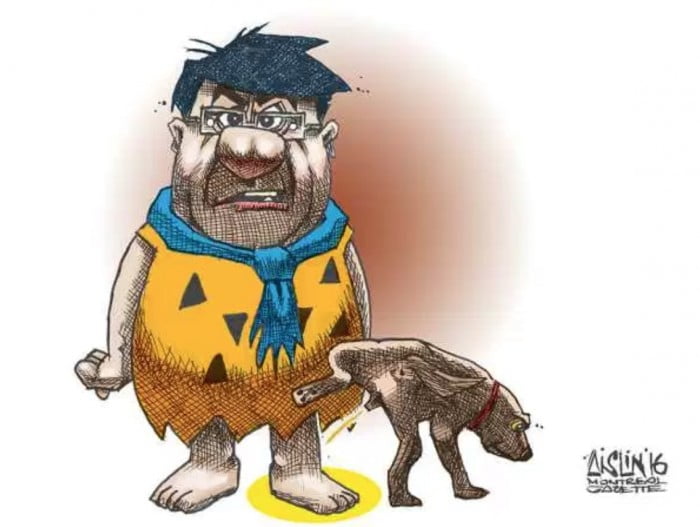 Aislin's drawings have also appeared in numerous international publications, such as Punch, The Atlantic Monthly, Harper's, National Lampoon, Time, The Washington Star, The New York Times and the Canadian edition of The Reader's Digest. He is the author of 43 books. Terry Mosher has had a long association with the Old Brewery Mission, Montreal's largest shelter for the homeless, and in 2001, was appointed to the institution's board of directors.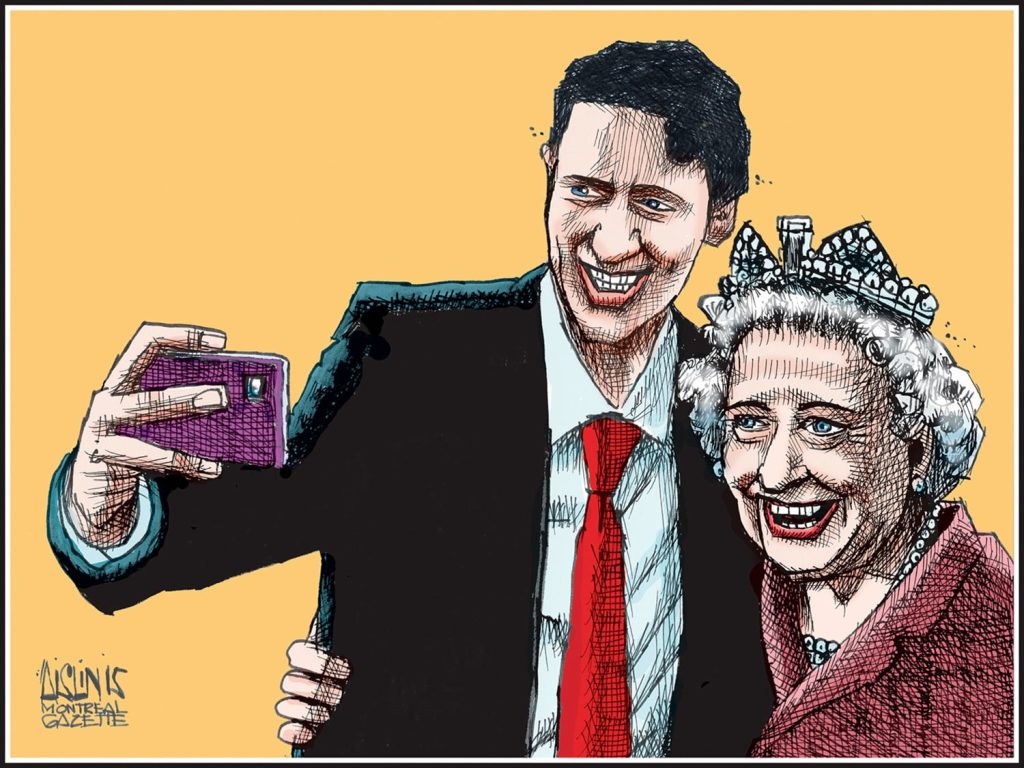 Mosher famously turned down shares in the board game Trivial Pursuit for which he provided the original artwork. The co-inventor Chris Haney gave Mosher a choice: $1,000 or shares. Mosher took the cash.
He and fellow Montreal cartoonist Serge Chapleau were the subjects of a 2003 documentary film, Nothing Sacred, directed by Garry Beitel. Mosher is a regular speaker on the topics of humor, history and the importance of cartooning as a communications tool. He has appeared at national conferences such as Idea City, the Banff Festival for The Arts, Montreal's Canadian Club and numerous writers' festivals. Mosher has also served as a judge and participant in International cartoon competitions and other gatherings, most recently in Portugal, Turkey, China, Australia, and Cuba.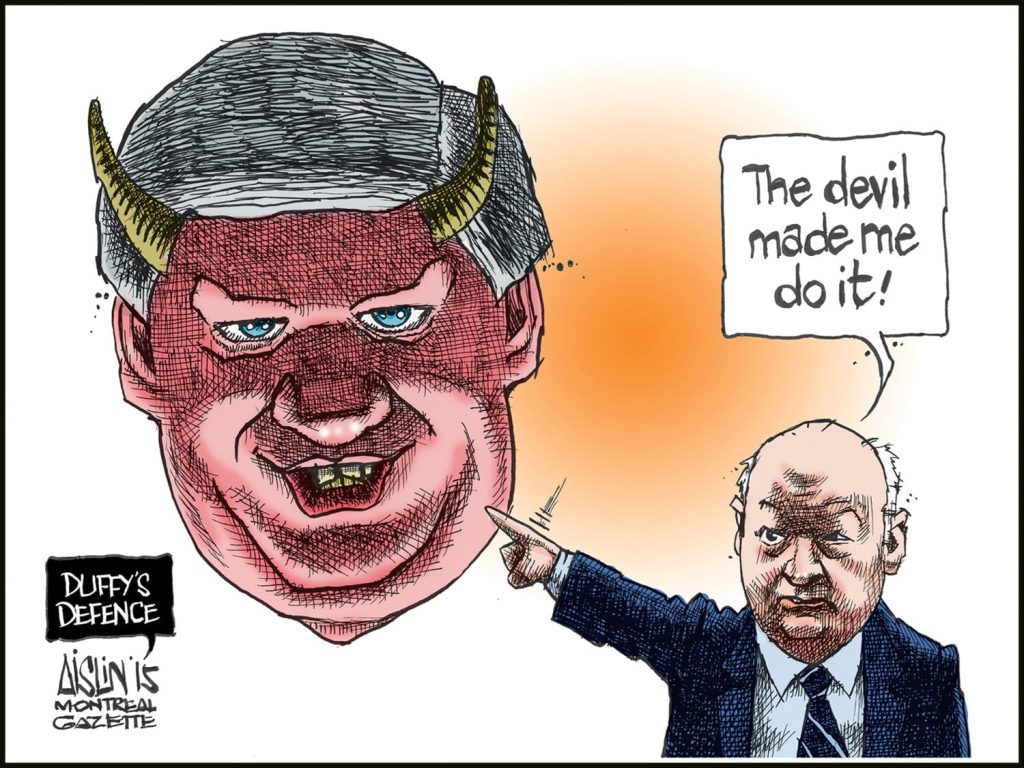 In recognition of his charitable work and his contribution to the world of political cartooning, Mosher was named an Officer of the Order of Canada in May 2003. He is the winner of two National Newspaper Awards and a gold National Magazine Award. In May of 2007, Mosher received an honorary Doctor of Letters from McGill University. In 2012 he was inducted into the Canadian Cartoonist's Hall of Fame.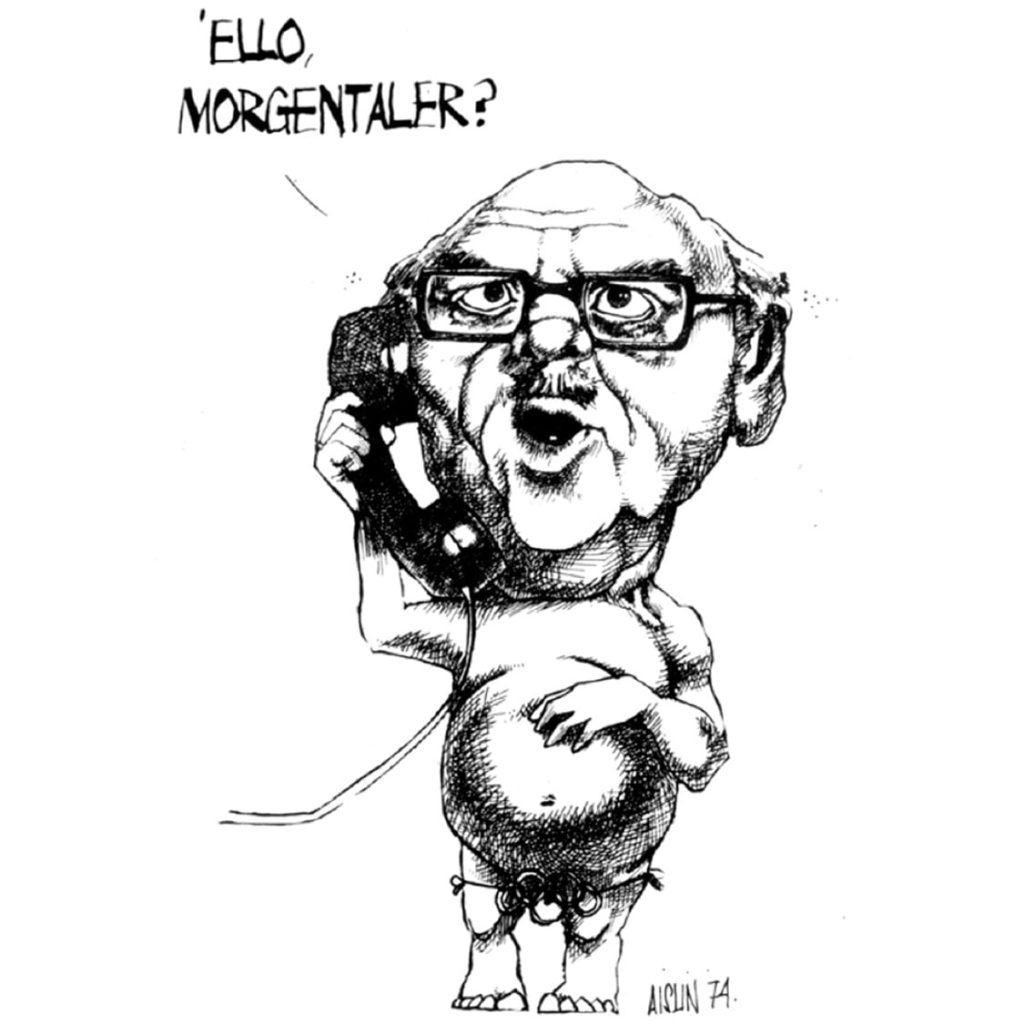 In recognition of his 50-year career, Mosher has been interviewed by Wendy Mesley of CBC's The National, and an exhibition of his work is currently on display at the McCord Museum in Montreal, running until August 13.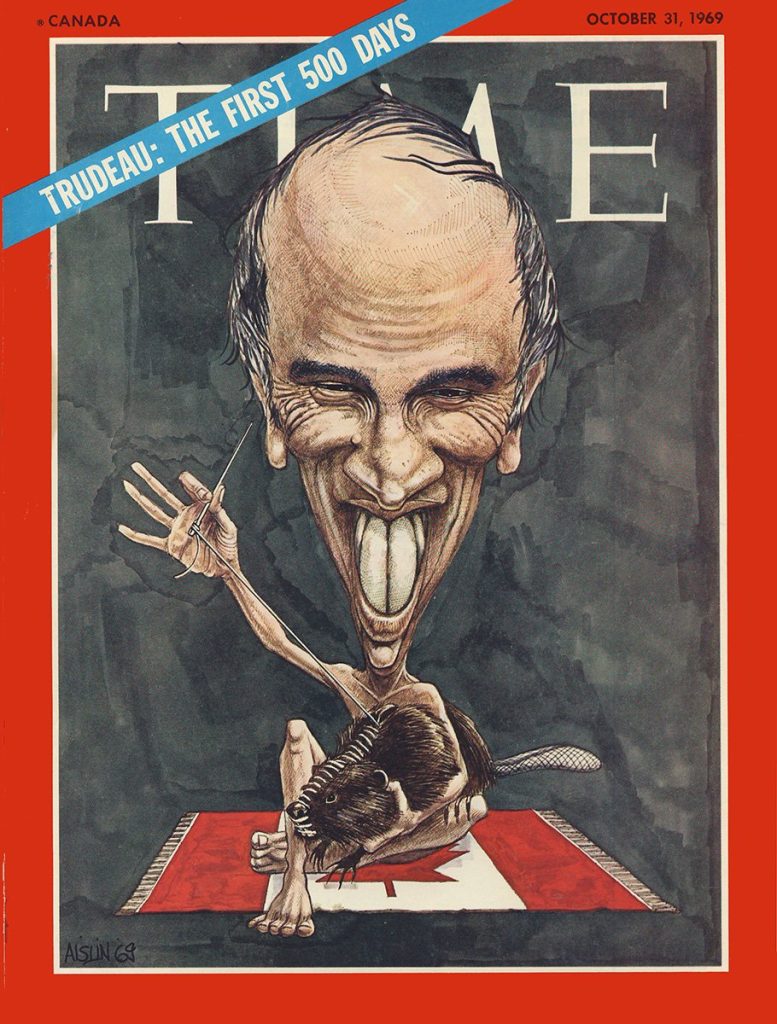 Honors and awards
He is the recipient of two National Newspaper Awards and five individual prizes from the International Salon of Caricature. In 1985, Mosher became the youngest person ever to be inducted into the Canadian News Hall of Fame. In 2002 he was made an Officer of the Order of Canada. In 2007, he was awarded an honorary Doctor of Letters from McGill University. In 2012 he was inducted into the Canadian Cartoonist's Hall of Fame (aka The Giants of the North)in a ceremony in Toronto as part of the 8th Annual Doug Wright Awards for Canadian Cartooning. He received the Canadian Version of the Queen Elizabeth II Golden Jubilee Medal in 2002 and the Canadian Version of the Queen Elizabeth II Diamond Jubilee Medal in 2012. In June 2018, Mosher was awarded an honorary doctorate from Concordia University.
Controversy
In 1993, MP Robert Layton denounced Aislan's cartoon depicting outgoing Prime Minister Brian Mulroney lying face down in the snow after having been tripped by a whistling Pierre Trudeau as "a crime against fundamental Canadian values of decency and mutual respect", making him the first political cartoonist censured in the House of Commons. On 12 March 2010, he drew a cartoon depicting a woman in a niqab as being in a prison. One community leader pointed out that he had made similar cartoons about women wearing a hijab.