David Rowe is an Australian cartoonist. David Rowe was born in the Netherlands in 1968 and arrived in Canberra at the age of four. He grew up in Canberra. He started drawing when attending St Edmund's College and after dropping out of every tertiary institution available found work on the Canberra Times.
He has made cartoons on political issues for the Australian Financial Review. He had earlier worked for the Canberra Times as a cartoonist in the 1980s. He regularly appears in the annual series Best Australian Political Cartoons edited by Russ Radcliffe. He is also well documented in the National Museum's political cartoon inventory.
David Rowe Biography
[lwptoc]
cartoonist David Rowe contributes political cartoons (primarily caricatures) to the Australian Financial Review. Rowe has captured Australia's political landscape as an editorial cartoonist "with bold brush strokes and biting humor" since the late 1980s. He exhibited 'Be gentle', published there on 28 October 1996, and 'Budget Cuts' of July 1997 in Bringing the House Down:12 Months of Australian Political Humor (Canberra: National Museum of Australia/ Old Parliament House exhibition,1997. He had a caricature showing Menzies and Howard in the 2001 exhibition.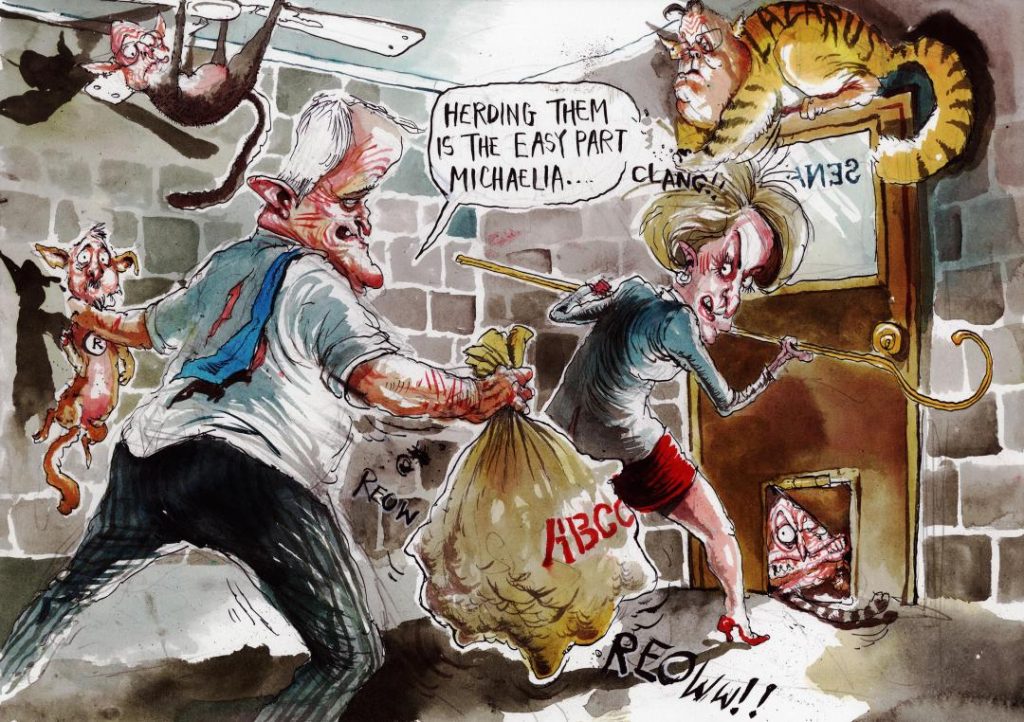 In 2013 he was the Behind the Lines, Cartoonist of the year. Also in 2017. He also exhibited cartoons in Sydney in 2013. In 2015 he published a volume titled Mindless coloring 101.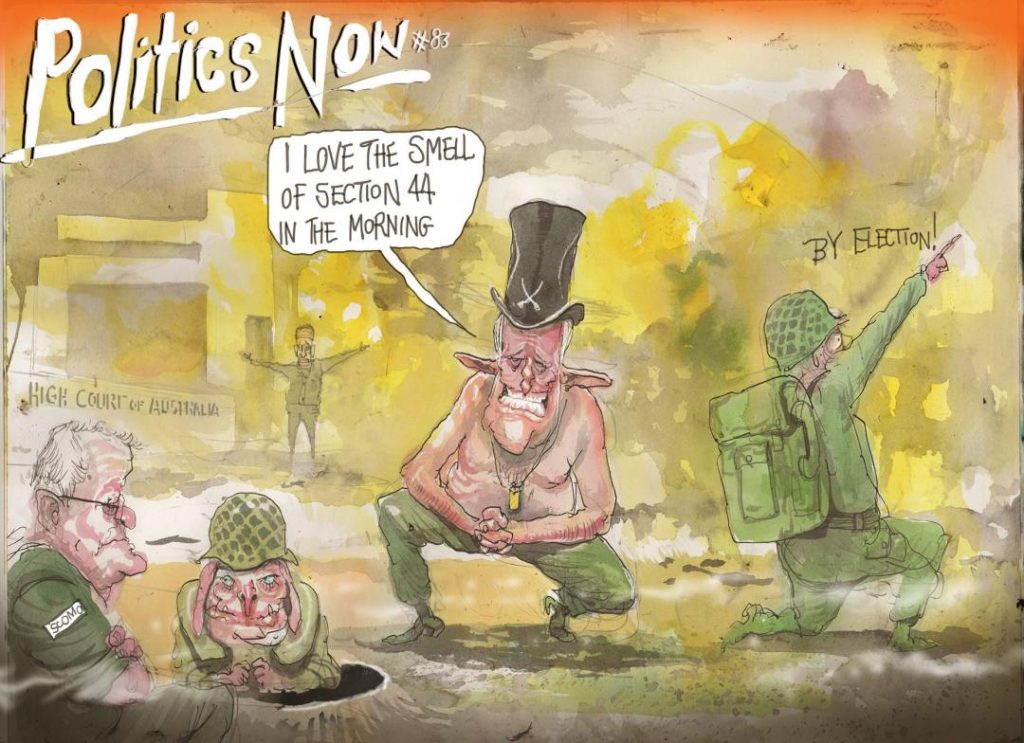 The Australian Financial Review's editorial cartoonist David Rowe has been named political cartoonist of the year as part of the Museum of Australian Democracy's annual Behind the Lines cartoon exhibition. The exhibition's curator Holly Williams said Rowe had met the events both at home and abroad with "a dark intensity and unflinching pen"."The figures he draws become lurid, bordering on the grotesque as he gives visual form to our uneasy feelings on the state of the world," Ms. Williams said.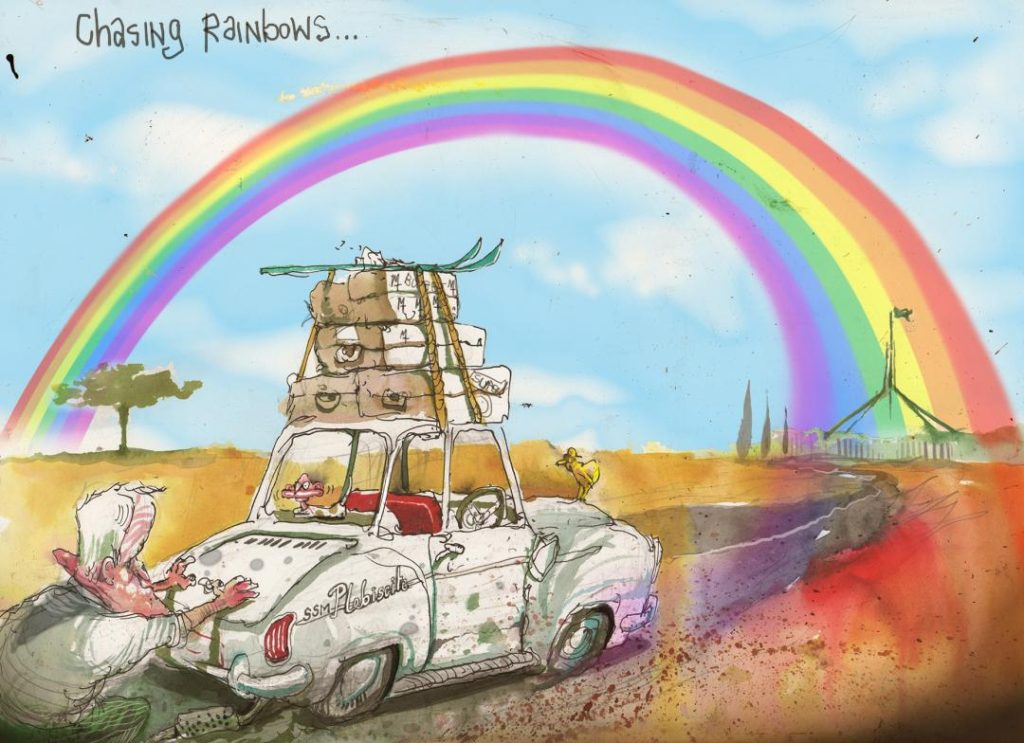 He said the election of Donald Trump and the way Australian politics had played out this year had given political cartoonists "so much material".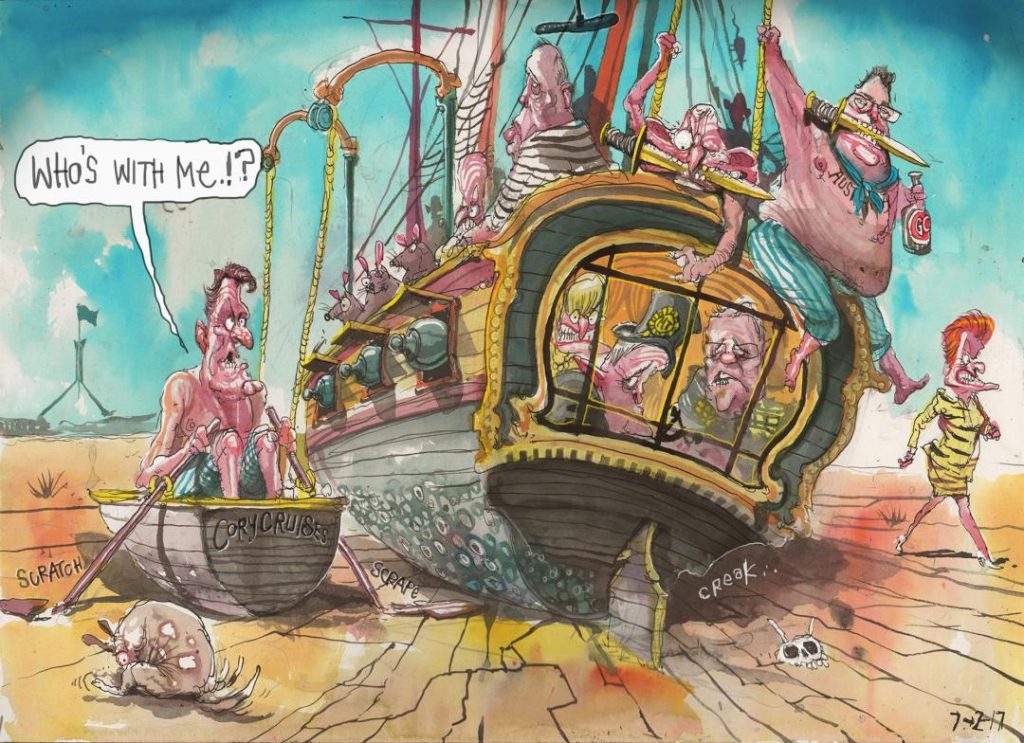 David Rowe's Awards and achievements
After a brief stint in London, he moved to Sydney to work at Fairfax. For over twenty years his award-winning cartoons and caricatures have appeared in the Australian Financial Review and other Fairfax publications.