Jack Kirby: the Neglected King of Comics World; Unsung Heroes- the term is used to refer to those people who keep on performing their duties without any complaint, for years after years, and yet, they do not receive the deserving recognition. In every aspect of our daily life, there are many such unsung heroes; however, in most of their cases, there's no scope of breaking or disrespecting the copyright issue or something of that sort, let alone, taking it to the court. But the world of comics has its very own unsung hero whose contributions had so long been ignored that he couldn't see them getting the deserving recognition, in his lifetime.
Jack Kirby is not like another cartoonist who created an iconic character published in a comic strip, he was one of the major creators of Marvel Comics along with our very favorite Stan Lee; in fact, Kirby had sort of a disliking for the comic strips published in the newspapers. He lived a very struggling life despite being actively involved in the creation of both DC Comics and Marvel Comics. When his works finally received the deserving recognition, he was gone long back. But the major recognition made his name appeared in a new way- "Jack 'King' Kirby" and here, the title 'King' was given by none other than, Stan Lee himself.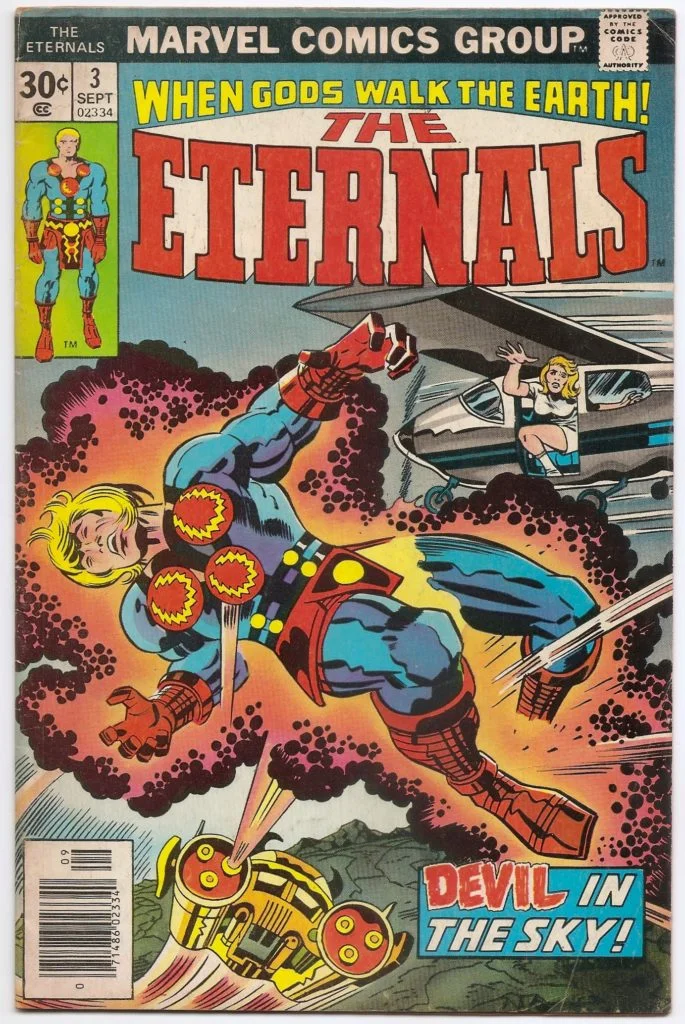 Early Life of Jack Kirby
Jacob Kurtzberg was born on August 28, 1917, in New York City, New York and died on February 06, 1994, in Thousand Oaks, California. He belonged to a Jewish immigrant family originally from Austria, living in the crowded neighborhood of New York. The locality had a few of its eccentric street gangs who played the antagonists of Kirby's childhood and later became the inspiration of his various masterpieces. He didn't pursue institutional education as much and left high school at the age of mere 16.
As a teenager, he took a job as a cartoonist at small syndicates and he started working in Max Fleischer's animation studio as an animator. There, he worked on the famous characters Betty Boop and Popeye. It wasn't very late that he found himself a good position in the comics industry during 1938 when the industry was having its peak with the appearance of Superman. It was this very opportunity of working with superheroes that gave Kirby the thought of taking a new identity which eventually, turned into reality by taking his new name: Jack Kirby.
During that period the comic books industry was not maintained in a proper official manner. The artists were mostly either immigrants or their children and they were forced to work in a very harsh environment. Even at that time, Kirby flourished. He was faster in his work of writing & drawing than any of his contemporaries; however, he was not at all good at selling. He couldn't pitch his ideas to turn them into profitable businesses. He needed someone else to fill that gap up i.e. a partner.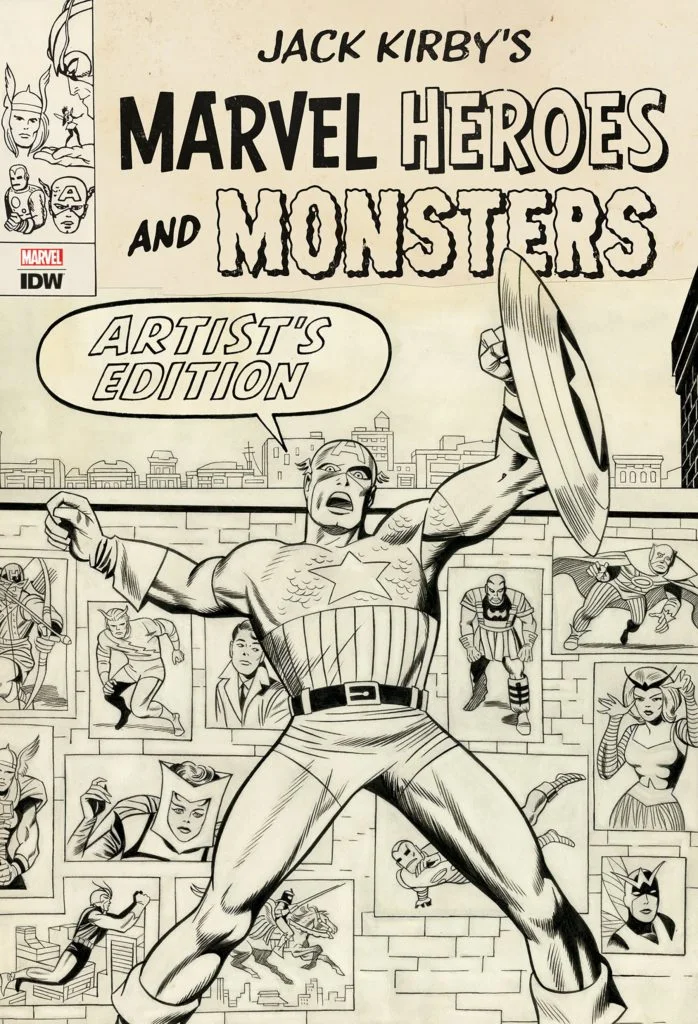 Simon & Kirby
A tall man Joe Simon at 6'3" with a rather short Kirby- made the perfect partnership of that time in the comic books industry. They initially met in 1941 and started working together under Timely Comics (now Marvel) and created Captain America which has been one of the biggest successes of the industry, ever since its arrival. It had shown the captain hitting Hitler on the nose and this happened months before America actually went into war with Germany. This political involvement made the character a lot controversial during that period. Apart from the political connection, the drawing also made this series distinguishable from others.
It's worthy to be mentioned here that like the character of Captain America, Jack Kirby himself fought Nazis in real life. He was posted in the 11th infantry under General George Patton. After the war, he kept on telling happy stories about his experience there to his friends for the rest of his life. He was one of the few cartoonists who quit the newspaper strips to take their art in the book format for it allowed more space to express the characters and events in a far better way.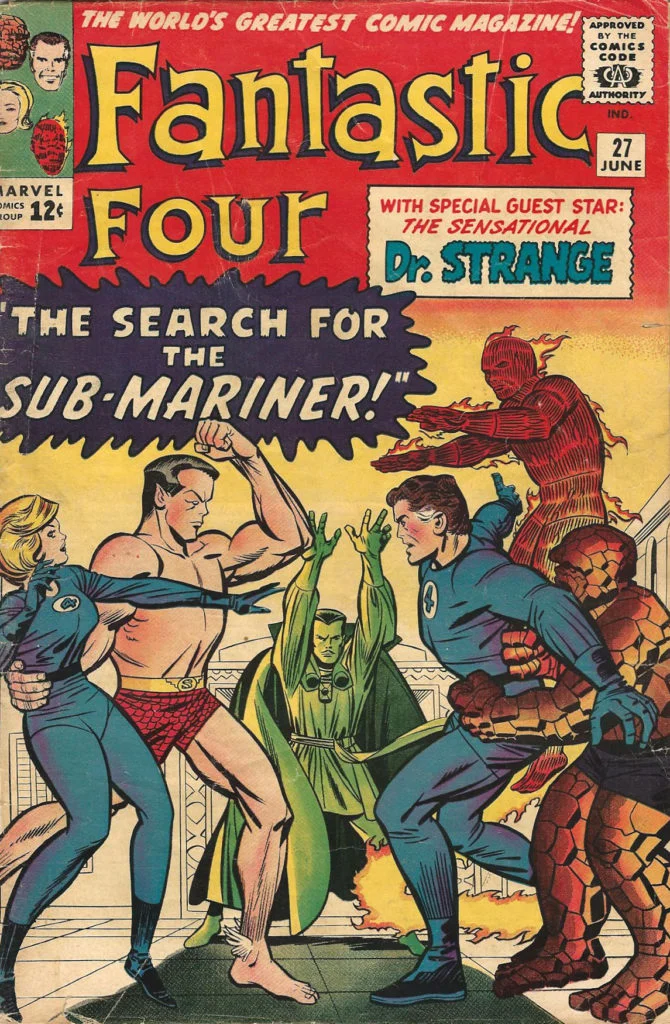 After the war, 'Simon & Kirby Studio' was formed. This partnership ruled the industry for the next fifteen years and ventured into many other genres of comics rather than being confined to just the superhero gang. They proved their pro-level versatility by creating popular comics in genres like western (Boys' Ranch), war (Foxhole), supernatural (Black Magic), crime (Justice Traps the Guilty) and even, romance (Young Romance). The romance genre proved to be one surprising success for the duo. Girls and young women were major customers. The stories were different from the contemporary ones for having shown the heroine fighting against social norms, racism, and other such barriers to getting things done. The 'Young Romance' was sold more than a million copies in its first issue and it had a total of 208 issues.
Kirby had, probably, the best time of his career working with Simon; however, every sweet thing in this world comes in a small proportion. The duo split up in 1957 when the whole comics industry was put under threat by a Senate Investigation as parents filed complaints against it, for being responsible in creating juvenile delinquency. This was time for another big shift in Kirby's career as a comic book artist. He went back to work with his previous employer Marvel Comics and this time, he was partnered with none other than- Stan Lee.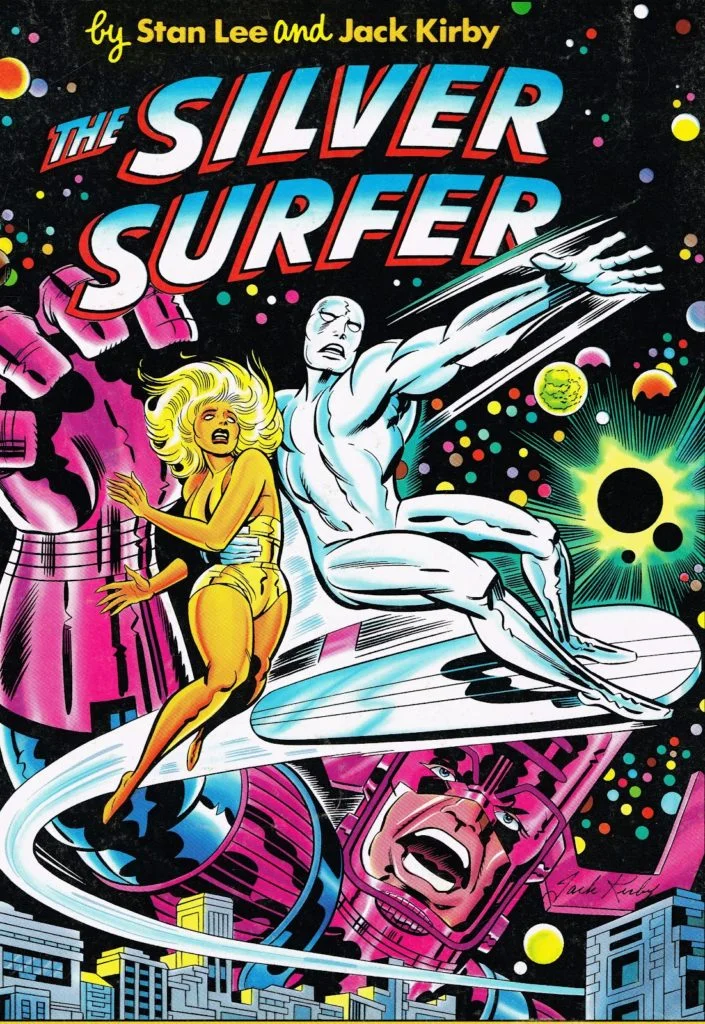 Leaving & Returning & Leaving Again
Kirby never really got along happily with Martin Goodman (publisher of Marvel) for he was not paid the promised royalties for Captain America. But with four children, Kirby didn't have a choice at that time. He was up for all the work he could get in the early 1960s, which made him draw more than a hundred pages per month; whereas, the normal practice was 20 to 30 pages max.
Lee and Kirby weren't the perfect matches, though they produced some of the best works in the world of comics. Lee was an out & out businessmen with artistic genius; on the other hand, Kirby extremely lacked the business sense- it was like, Lee is management and Kirby is, at best, a lower-middle-class employee in the same company. The interesting fact here is that this unusual pair also worked in an unusual manner. To keep pace with the demand of Marvel's readers of creating more comics within a short time, the duo used to discuss the plot together and then Kirby drew the whole story followed by Lee filling in on the dialogues. This 'Marvel Method' speed was super high and it also produced many characters beyond the initial planning including Silver Surfer.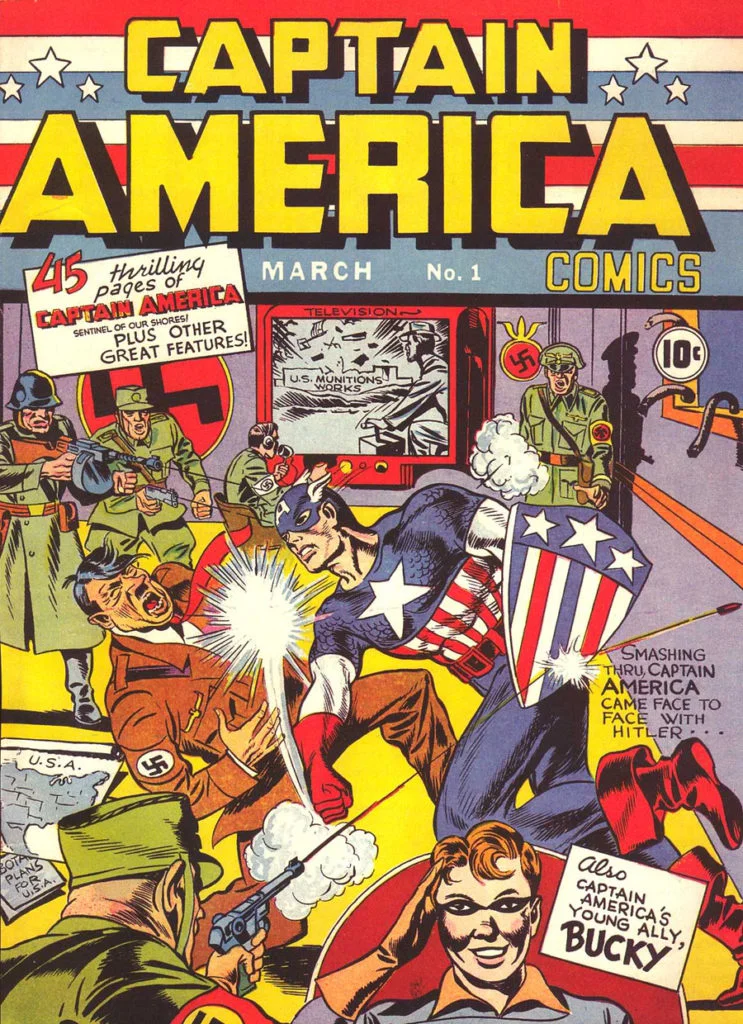 In 1961 Lee & Kirby produced 'Fantastic Four' and in 1962 came 'The Incredible Hulk'. Slowly, the Marvel Universe started to grow and become what it is today with the inclusion of series like X-Men, Silver Surfer, a brought back Captain America and many others. But there was always a lack of proper recognition for Kirby as most of the stories the duo produced together were original brainchildren of Kirby. He was developing these characters and plots of super-soldiers, monsters as heroes, love triangles, a fusion of mythology & science fiction, a team fighting against a common enemy forgetting their personal issues- all of these long before he returned to Marvel. But Lee was given the maximum credit. So Kirby left Marvel, yet again and went back to DC.
He didn't have a very successful tenure at DC this time which made him come back to Marvel, one more & last time, in 1975. He stayed here for only three years during this session. After that, he worked as a freelance animator during the 1980s before retiring completely in 1987.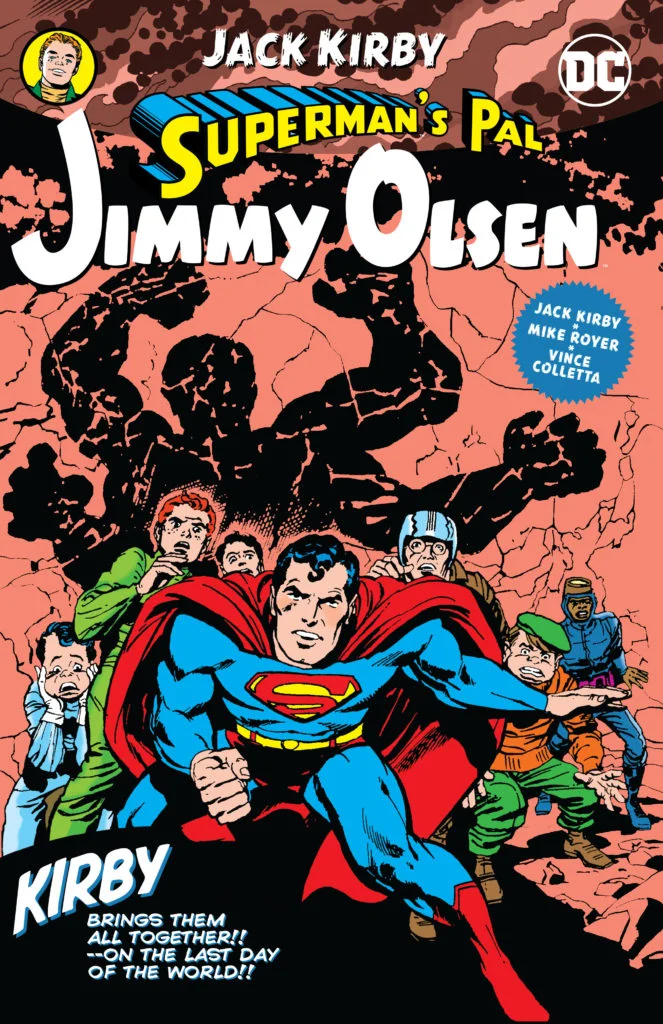 Recognition beyond Lifetime
Throughout his career of about half a century, Kirby had only one objection- not having the deserving recognition, the credit for his creativity. He couldn't receive it while he was still alive. In 2009 Disney announced the purchase of Marvel. A few weeks after that, Kirby's family issued a copyright notice against Marvel, Disney, and a few of Hollywood studios. But they lost for Kirby's works were titled by the court as 'for hire'. Finally in September 2014, through an out-of-court settlement with an unknown amount of money, the clash was resolved. From the following month, Kirby's name appeared on the title page of several Marvel productions as the creator of its featured characters.